Malaysia Digital Economy Corporation (MDEC) today announced the return of LEVEL UP KL, a highly anticipated event that engages game developers, corporates, gamers and eSports communities. Back for its fifth instalment, the week-long LEVEL UP KL 2019 will take place from 2 – 10 November at various locations around Kuala Lumpur.
The event will be split into two segments which are the industry-focused event referred to as LEVEL UP KL BIZ, and the other involving the general public with LEVEL UP KL PLAY. Both are complementary to each other and will bring greater exposure to Malaysia's constantly expanding game development industry.
"We are proud to see Malaysia's game ecosystem grow by leaps and bounds over the years; more so, being one of the primary drivers of this explosive growth. The strong attendance and demand we received from LEVEL UP KL 2018 were a testament to the healthy game market in Malaysia and Southeast Asia that we see today. In 2019, we strengthened our efforts to position Malaysia as a regional powerhouse for the games industry through the introduction of the Digital Content Ecosystem (DICE) strategy. LEVEL UP KL 2019 is another effort that validates Malaysia as the preferred destination for the regional game development ecosystem. It is the 'Notto-be-missed Event for 2019' as it will be packed with so many exciting announcements and new content from both globally-recognised Malaysian studios and world-renowned companies!"

Hasnul Hadi Samsudin, Vice President of Digital Creative Content, MDEC
On the business side of things, LEVEL UP KL BIZ conference will be taking place from 2 – 8 November 2019, in Bangsar South, KL, that bridges both regional game developers and industry leaders together in all manner of interaction, learning and sharing knowledge. There will be key announcements from the local and international game developers, Masterclass Workshops, talks, business connections, awards, game creation and so much more.
The Masterclass Workshops will be covering a comprehensive range of game development disciplines starting from 3rd to 5 Nov 2019. Meet, greet and even learn from experts in the game development field such as Hong Ly from Riot Games. Check out their website for more info and ticket pricing.
---
For the general gamer public, LEVEL UP KL PLAY is an event that is open for everyone on 9 & 10 November 2019 at the Kuala Lumpur Convention Centre and aims to be Malaysia's ultimate game conference that celebrates the very best of the Malaysian and Southeast Asian games industries have to offer. The venue held will take up to FIVE halls comprising of multiple events and booths.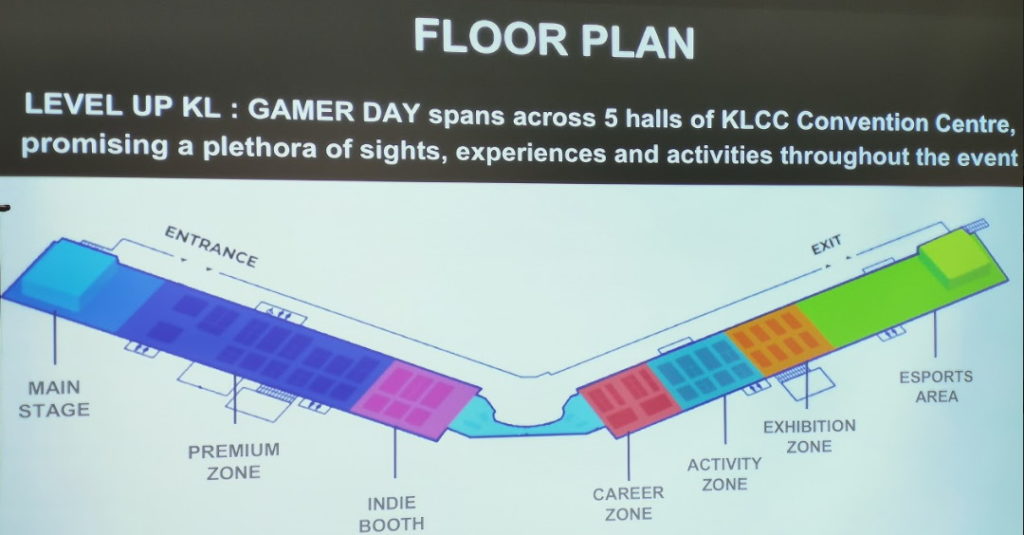 There will be various activities at the event such as game-demos of soon to be launched AAA and indie titles for both PC and consoles, the Grand Finals for multiple eSports leagues, a concert featuring the impressive Video Game Orchestra, questing for goodies, meet-and-greet activities including the Who's Who of video games, career opportunities and more.
Other than the upcoming tournaments on the eSports side of the event, there will also be a flag-off ceremony helmed by Syed Saddiq, the Minister of Sports and Youth for the Malaysian national eSports athletes who will be competing in the upcoming SEA Games 2019 in Manila.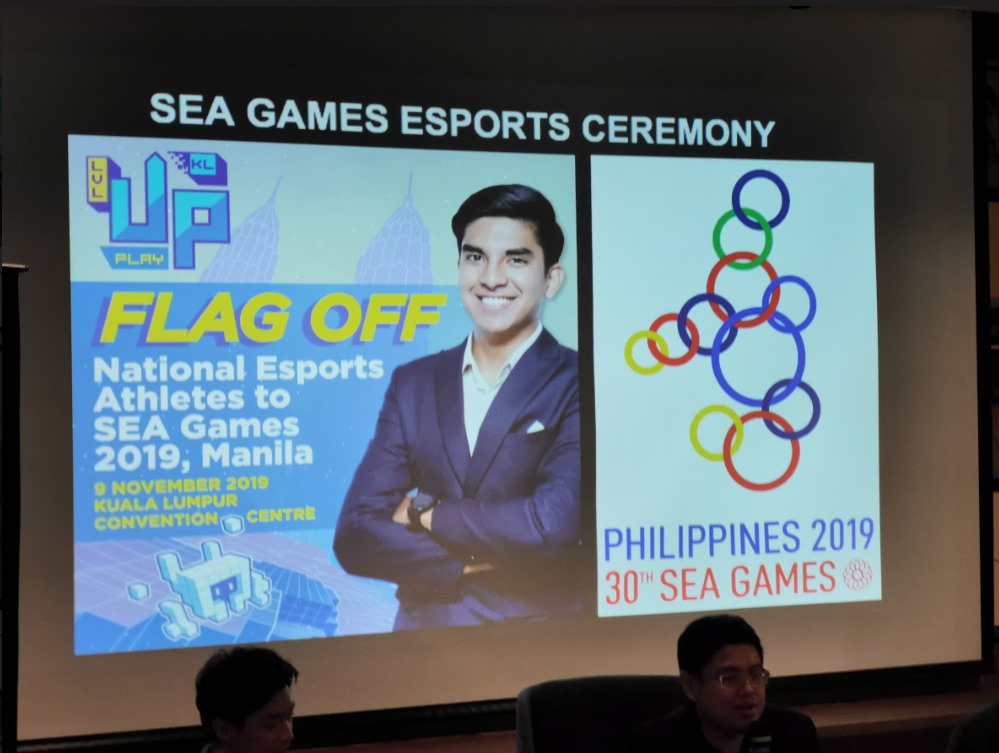 There will also be new announcements from local indie developers such as Magnus Games Studio relating to their monster-raising RPG game Re:Legend and "found phone" horror game Simulacra from developer Kaigan Games.
Ticket pricing for LEVEL UP KL PLAY entry ranges from RM 10 on-site for a day pass or by purchasing online at selected websites and platforms, the Early Bird pricing is set at RM20 for the two-day pass. Head here to see more info on the tickets and the online and retails partners you would be able to get your tickets from. Partnering with unifi, Early Bird ticket holders will get a free unifi mobile SIM card with 1-month unlimited data.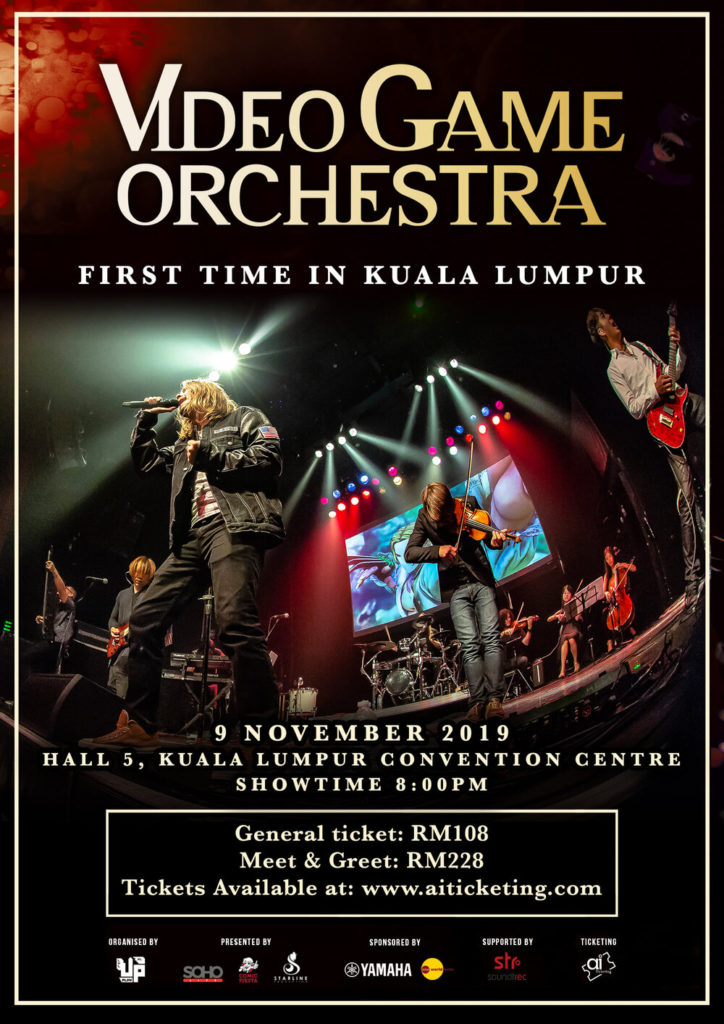 Hitting a high note, the Video Game Orchestra concert will be held on 9 November 2019 and have a separate ticket pricing ranging from RM 108 for general tickets and if you fancy in joining the meet and greet session, tickets will be priced at RM 228 instead purchasable here. There will be an impressive showcase of notable video game soundtracks like Final Fantasy, Kingdom Hearts, Cytus, Sonic the Hedgehog, No Straight Roads, Re:Legend and many others LIVE in this special performance.
Get a taste of the awesomeness of Video Game Orchestra with these:
LEVEL UP KL 2019 has quite literally levelled itself up this year with a ton of activities and programmes lined up for industry professionals and for those of you who just love games. So what are you waiting for? Time to fill that experience bar and LEVEL UP! *insert thumbs up emoji*