Square Enix and Straight Edge will announce a new project at Dengeki Bunko 25th Anniversary Aki no Dengekisai on October 7, 2018. Full details will be shared during the event, which will be live streamed, from 15:00 to 15:40 JST (14:00 to 14:50 Malaysia Time) featuring voice actors Ai Kayano and Ayana Taketatsu, Straight Edge's Kazuma Miki, and Square Enix's Hiroaki Iwano.
So far these are the known game developers who are involved with this project:
• Production: Square Enix and Straight Edge
• Scenario: Kazuma Kamachi (A Certain Magical Index, etc.)
• Character Design: Kiyotaka Haimura (A Certain Magical Index, etc.)
• Opening Animation: Studio Trigger (Kill la Kill, Little Witch Academia, etc.)
• Theme Song: "Future is Mine" by Myth & Roid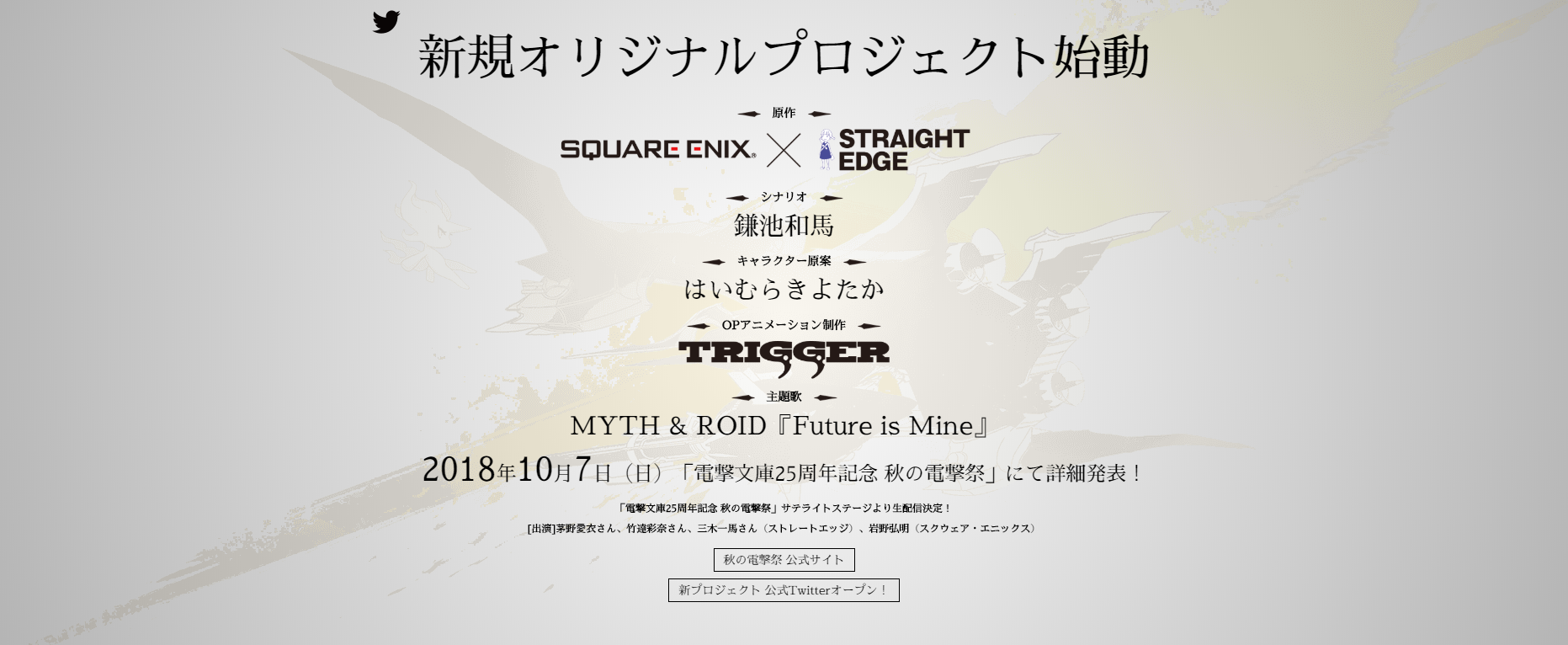 A teaser website and Twitter account are currently live.
Square Enix did not share further information regarding the project, but the announcement was published by Famitsu App, Famitsu's smartphone game news website, perhaps the project is related to mobile.