Gearbox Publishing and Heart Machine are excited to share a new World Overview Trailer that lets you explore the vast, ever-changing open world in Hyper Light Breaker.
In this brand new Hyper Light adventure, you are a Breaker, a mercenary tasked with entering the Overgrowth, a world in disarray within the Hyper Light universe. Either solo or with up to two fellow Breakers, you will explore large open biomes, with global day, night, and weather cycles, along with a blended mix of handcrafted and procedurally generated elements that change with every playthrough. By wall-dashing, hoverboarding, and gliding, Breakers will have the freedom to choose their own path across the Overgrowth.
With Hyper Light Breaker, you'll come to find you're exploring an open world that you'll only see once – Once you die or once you complete a run, you'll never see the same world again – you'll instead find a completely different world to explore. Every new world that's generated can present dynamic, global components that can affect your whole run or playthrough. Because of this, Hyper Light Breaker will be one of the first open world rogue-lites of its kind, and we can't wait for Breakers to enter the Overgrowth and see for themselves the endless worlds they can explore

Alx Preston – Hyper Light Breaker and Heart Machine Creative Director
As players explore Hyper Light Breaker's vast, ever-changing open world, the Overgrowth, they'll discover distinct biomes that are filled with vicious enemies and intense bosses, deep labyrinths, and hidden secrets. Each biome in the Overgrowth is vastly different from the next, each presenting its own set of challenges, environments, and stories.
Within every biome, players will find that the day and night cycle completely changes the world around them, and makes the Overgrowth even more deadly. As each day passes and night begins, players will discover that enemies get more powerful, foes slain during the day have a chance of respawning, and more hazards occur across the world – making each run satisfying and challenging even as players grow in skill and knowledge in this world.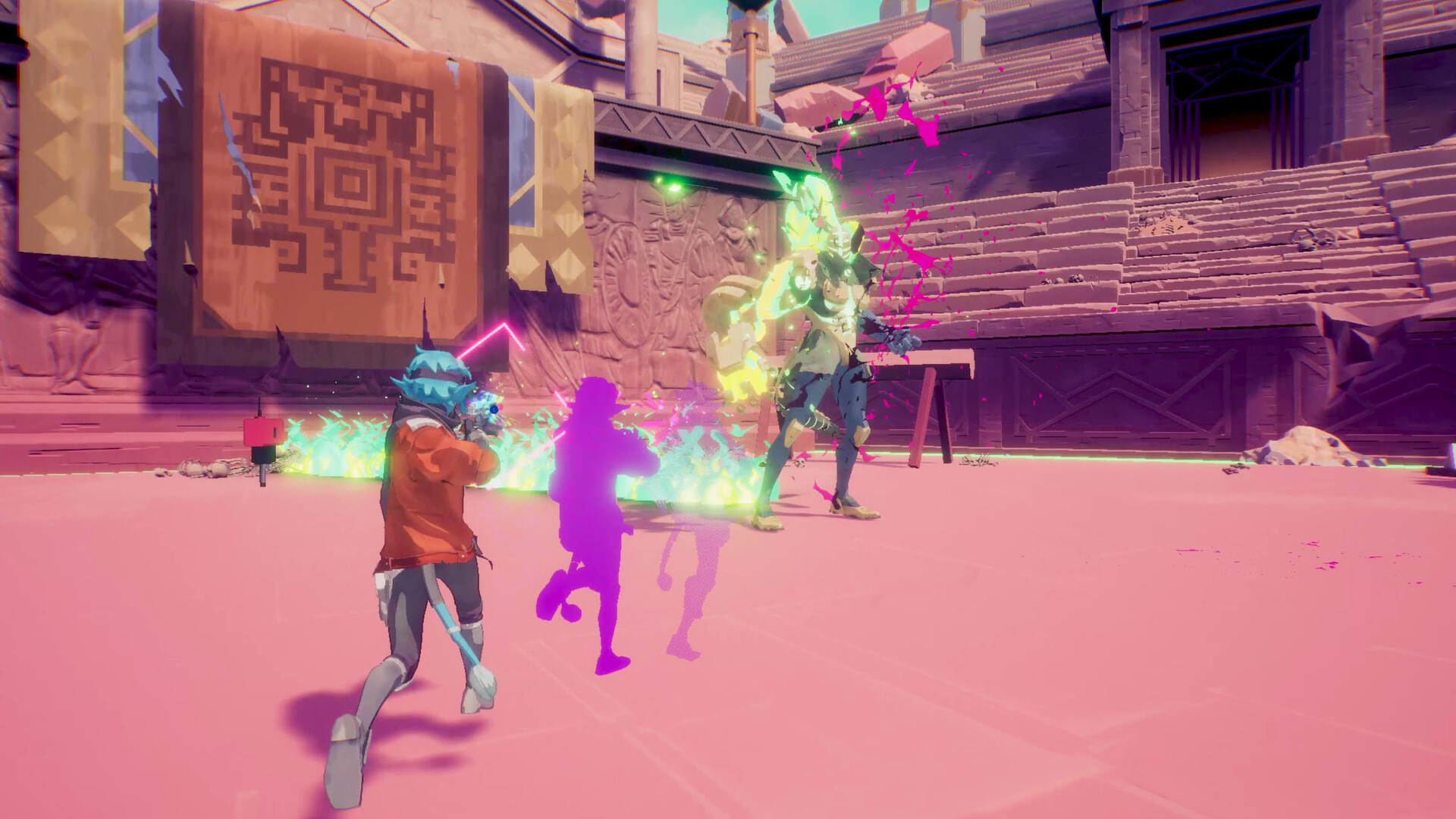 ABOUT HYPER LIGHT BREAKER
From Heart Machine, the award-winning team behind critically-acclaimed titles Hyper Light Drifter and Solar Ash, comes Hyper Light Breaker, a new co-op rogue-lite adventure set in the beloved Hyper Light Drifter universe. Set decades prior to Drifter, Hyper Light Breaker has you take on the role of a Breaker to help establish a settlement in a new frontier. Using a combination of fast-paced hack-and-slash combat, ranged weaponry and gadgets, players can expect to fight through and explore a wide array of procedurally-generated open worlds. Though you'll start your journey trying to help the settlement, it's clear that there's something sinister in this long-forgotten land. Only through tenacity and rigorous exploration will you uncover the dark truths of the Crowns, The Abyss King and this brutal, eerie new landscape.