Frontier Foundry and KeokeN Interactive released the second developer diary for Deliver Us Mars, the cinematic sci-fi adventure game launching on September 27th for PlayStation 5, PlayStation 4, Xbox Series X|S, Xbox One, and PC via Steam and the Epic Games Store. This second episode, 'Earth's Last Hope', outlines the wider stakes of the game's story while also exploring the heartfelt father-and-daughter relationship at its core.
Source: Deliver Us Mars
Playing as…
Young astronaut Kathy Johanson is the protagonist of Deliver Us Mars. She joins a vital mission to the Red Planet to retrieve the ARKs, enormous colonization vessels that could give humanity a shot at reversing the terrible damage wrought upon planet Earth by pollution and climate change. Kathy's motivations for joining the mission are twofold, however: years earlier, Kathy's father, Isaac, abandoned her and left with the ARKs, making him a wanted criminal back on Earth. Now, a mysterious transmission has convinced her there's a chance he's still alive – and Kathy won't stop until she discovers the truth.
'Earth's Last Hope' introduces the cast of Deliver Us Mars, who brings the characters to life via fully motion-captured cinematics. Ellise Chappell (Young Wallander, Poldark) plays protagonist Kathy Johanson, also offering her likeness to the character. Neil Newbon (Resident Evil Village, Detroit: Become Human) plays Kathy's absent father, Isaac.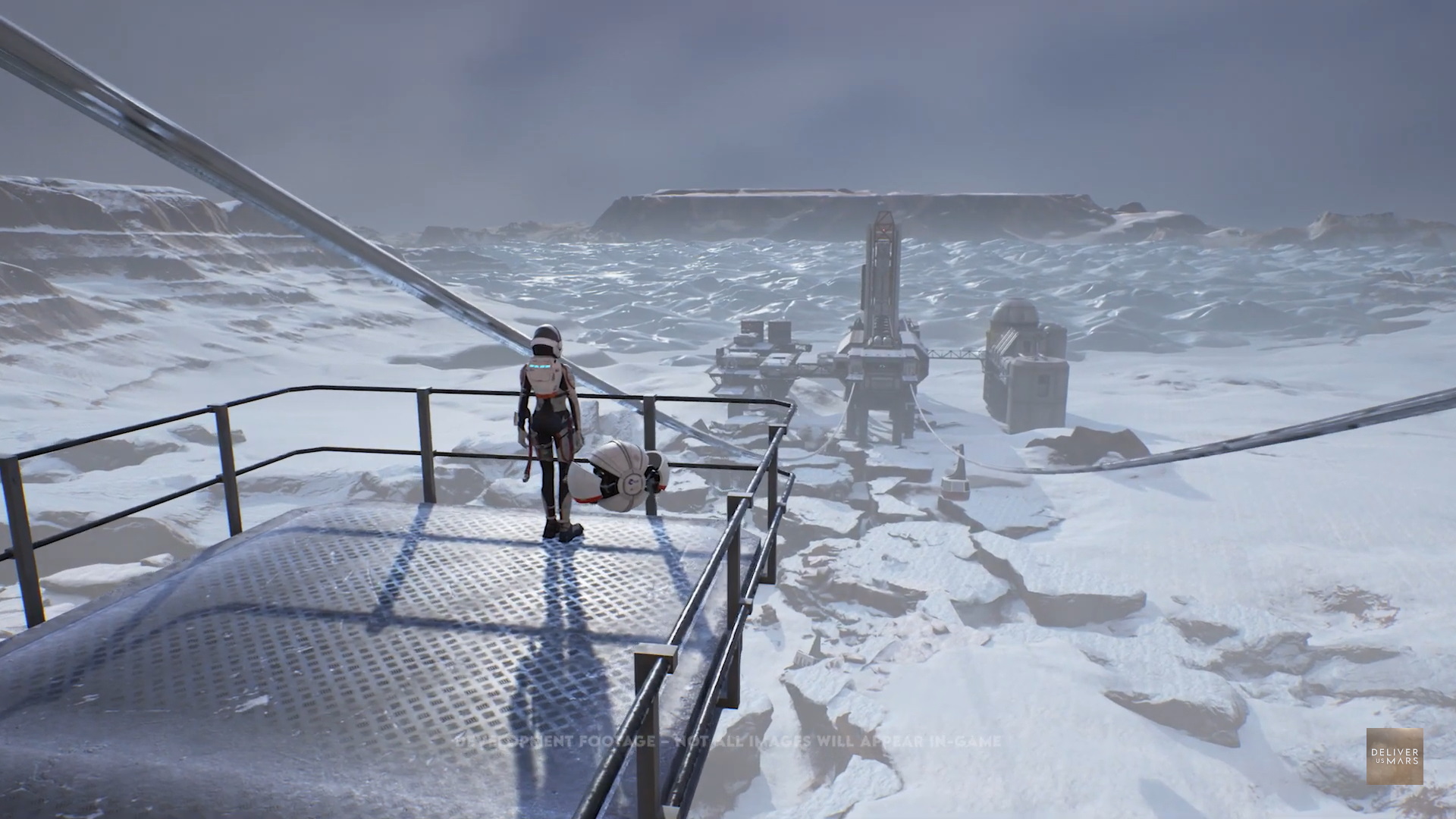 Working with Chappell, Newbon and the rest of the cast is part of KeokeN Interactive's drive to build a more ambitious sequel to 2019's Deliver Us The Moon. As co-founders Paul and Koen Deetman discuss in the developer diary, 'go big or go home' is the philosophy behind Deliver Us Mars – and upping the narrative presentation is a key part of a follow-up that also features an increased variety of gameplay mechanics and environments to explore.
While Deliver Us Mars is about saving our world, it's also a personal story about a father and his child. Kathy's relationship with her father will be detailed in a series of flashback sequences throughout the game, showing players why Isaac's difficult decision to leave Kathy behind was so painful for them both.
Deliver Us Mars is available to pre-order now across all platforms for a suggested retail price of £24.99/$29.99/€29.99, while the PC-only Deluxe Edition featuring the base game and the original soundtrack is also available to pre-order for a suggested retail price of £29.99/$34.99/€34.99. Players can purchase any version of the game until launch and receive a 10% discount*.