Frontier Foundry, the games label of Frontier Developments plc and developer Haemimont Games, creators of the strategic sci-fi city builder, Surviving Mars, invite players to discover Stranded: Alien Dawn, a gripping new simulation, out now on PC via Steam and Epic Games Store, PlayStation 5, Xbox Series X|S, PlayStation 4, and Xbox One. Players will also receive a major day-one update on all platforms, which includes a thrilling new Military Outpost scenario.
Players who purchase the game before May 9th, 2023 can expand their bases even further with an exclusive Emergency Landing Pod model and a new wooden plank construction material as part of an Early Adopter launch bonus available on all platforms.
Stranded: Alien Dawn invites players on PC and consoles to explore an Earth-like planet, filled with alien threats. Forging the story of their survivors, the player's every decision could make or break the fate of the small, marooned group. As they adjust to their unprecedented circumstances, survivors must defend against alien wildlife attacks, grapple with unusual illnesses, and protect themselves against extreme weather to do just that: survive.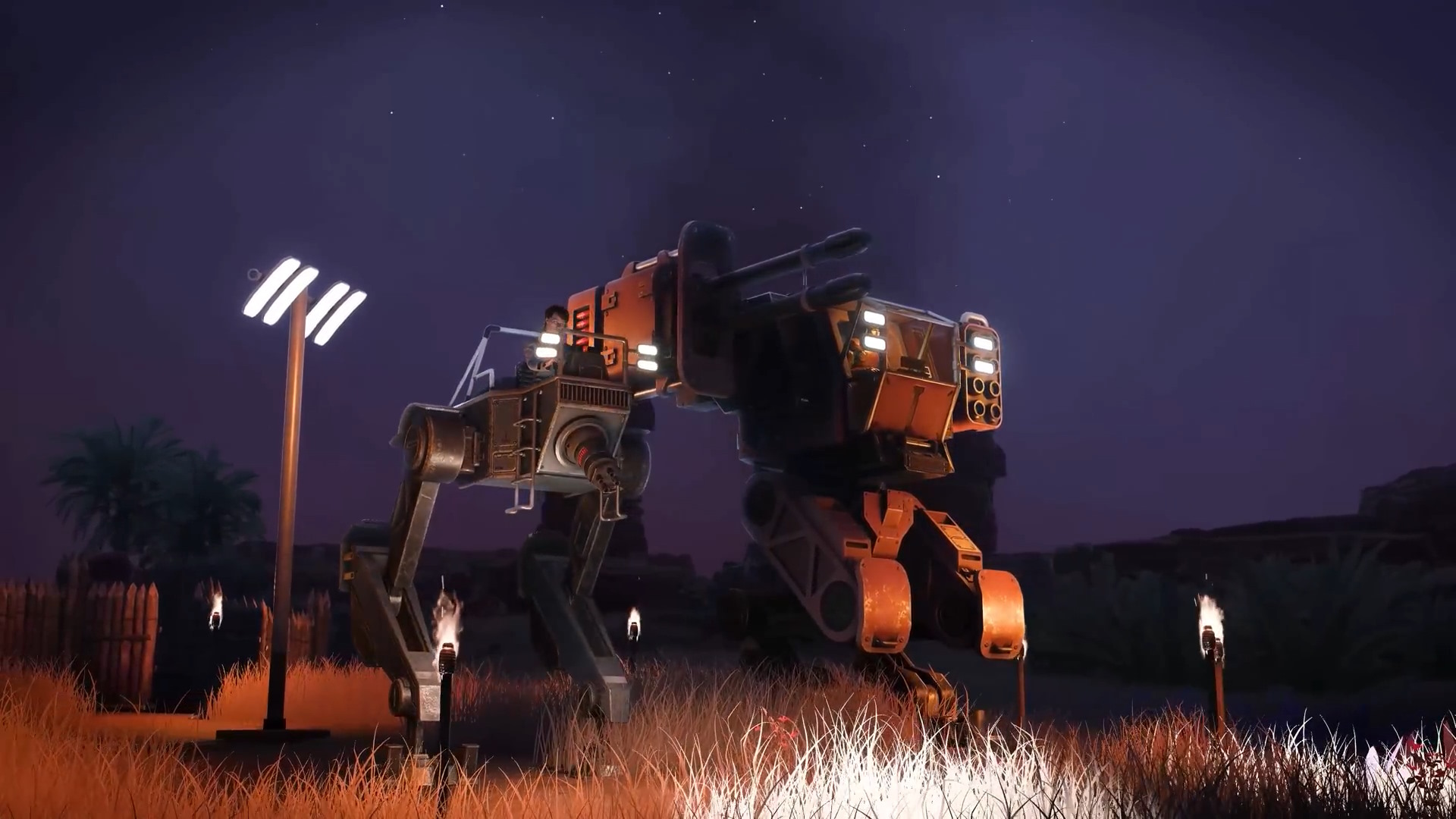 In Stranded: Alien Dawn, survivors are at the heart of the story, each bringing unique skills, traits, and histories to the group dynamic. Players must ensure that their survivors can work together when pushed to the brink, not only caring for their basic needs but providing opportunities for relaxation and entertainment for optimal happiness and productivity.
As the survivors work to transform their crash site into a thriving base, they must salvage and craft their way from a basic shelter to a high-tech fortress with automated defences. Whether crash-landing on the lush mountains of Sobrius or the dry canyons of Desertum, each region offers an array of vibrant flora and fauna, along with natural resources which can be researched and exploited to ensure the group can flourish in their unforgiving new surroundings.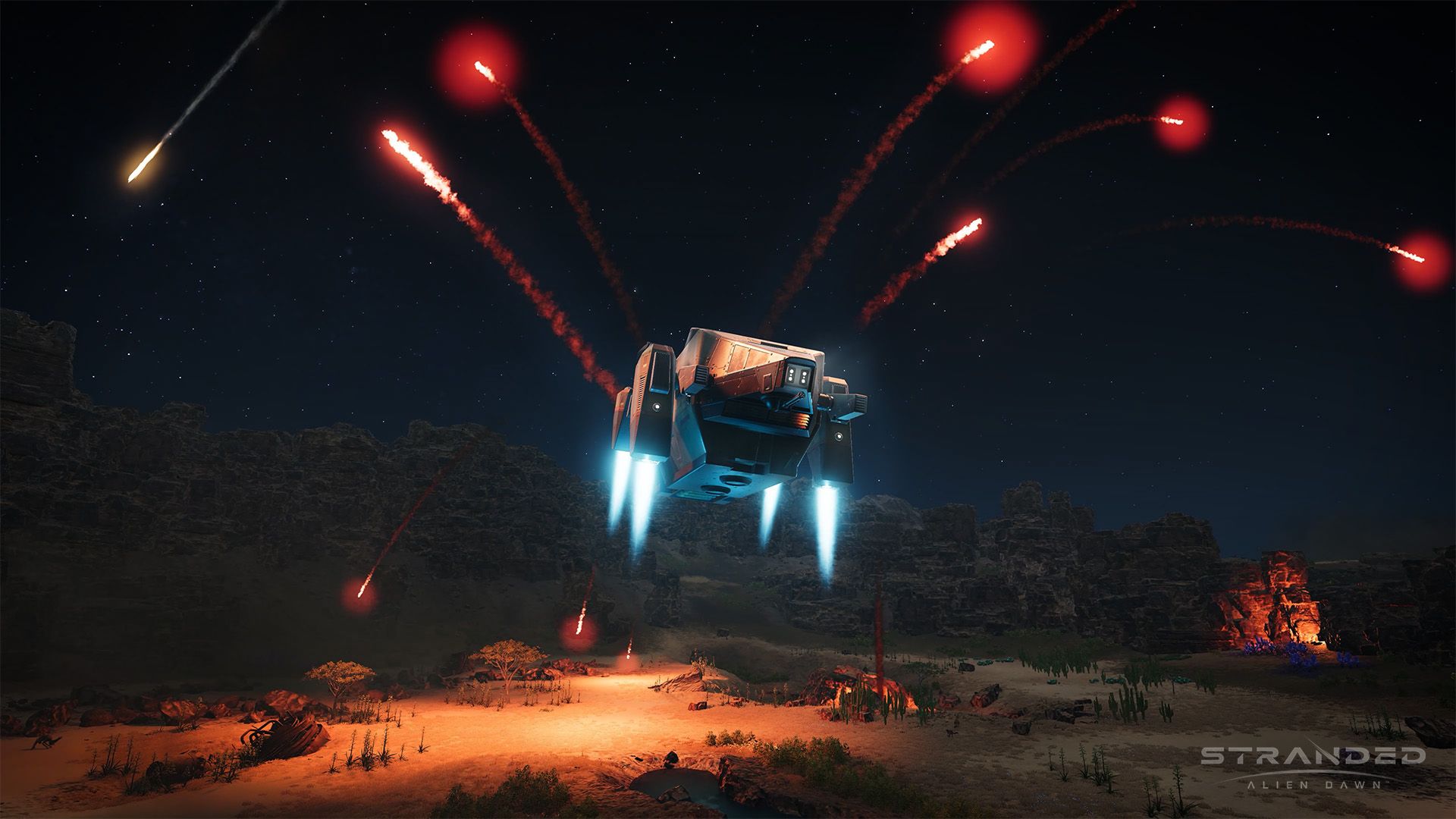 During its time in PC early access, players enjoyed several major content updates, bringing a stunning new region plus expanded gameplay – from animal taming to impactful new moons, and much more. Arriving with today's launch, the Military Outpost scenario brings exciting new ways to play. Rich new content challenges players to select the ultimate team of survivors and succeed against all odds, by constructing an Ansible Relay to enable interstellar communications. The action-packed scenario introduces a new survivor, new technologies, and a range of innovative combat and defense options to research.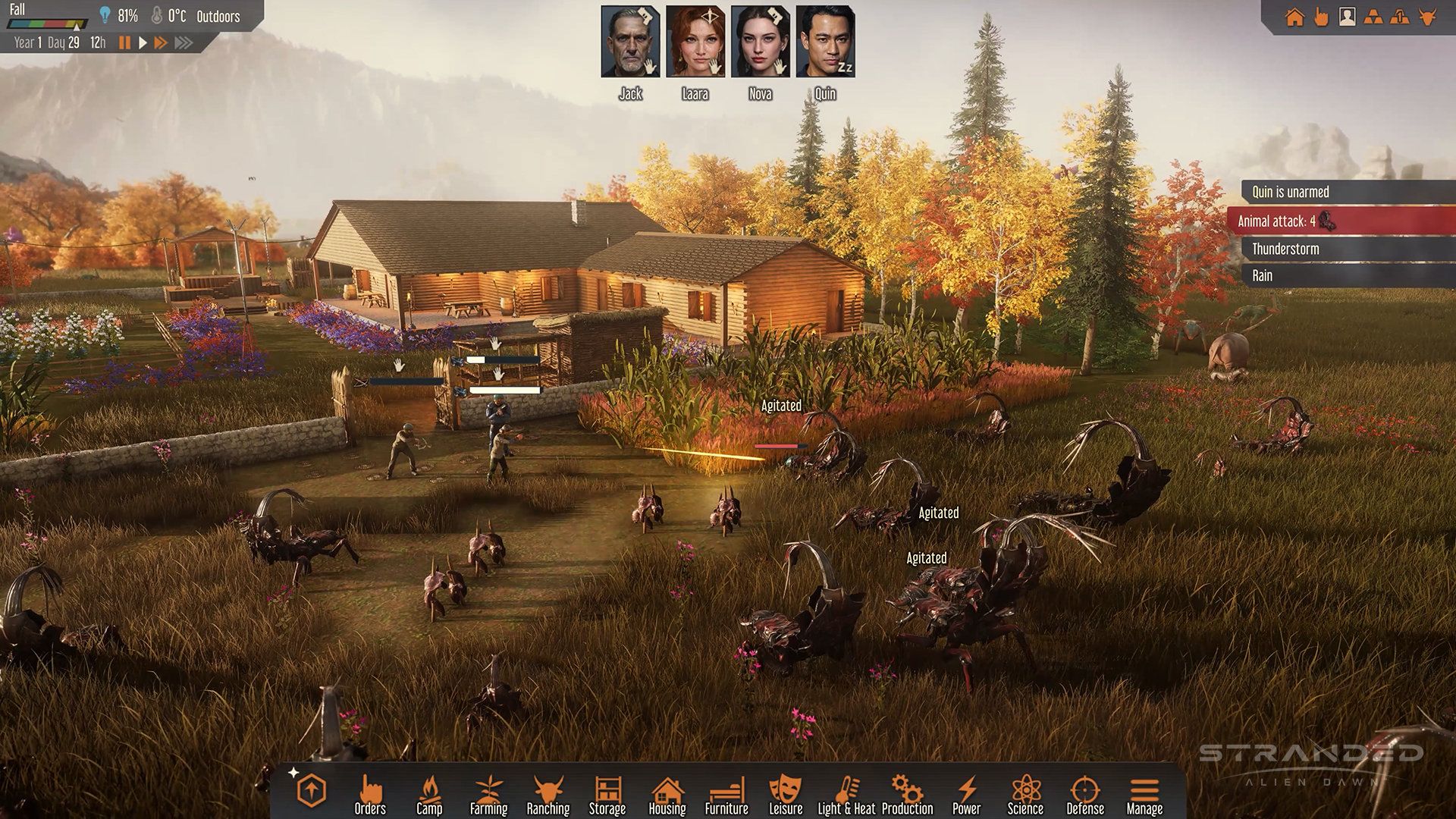 Stranded: Alien Dawn launches now on PC via Steam and Epic Games Store, PlayStation 5, Xbox Series X|S, PlayStation 4, and Xbox One for a suggested retail price of £29.99/$34.99/€34.99.