Frontier Foundry, the games label of Frontier Developments plc and developer Haemimont Games, creators of the strategic sci-fi city builder, Surviving Mars, has announced that gripping survival simulation Stranded: Alien Dawn will be launching in full on Tuesday April 25 across PC via Steam and Epic Games Store, PlayStation 4 & 5, Xbox Series X|S, and Xbox One.
Players who pre-order or purchase the game from today until 9th May 2023 on all platforms, plus those who purchased the game in PC early access, can expand their bases further with an exclusive Emergency Landing Pod model and a new wooden plank construction material as part of an Early Adopter launch bonus.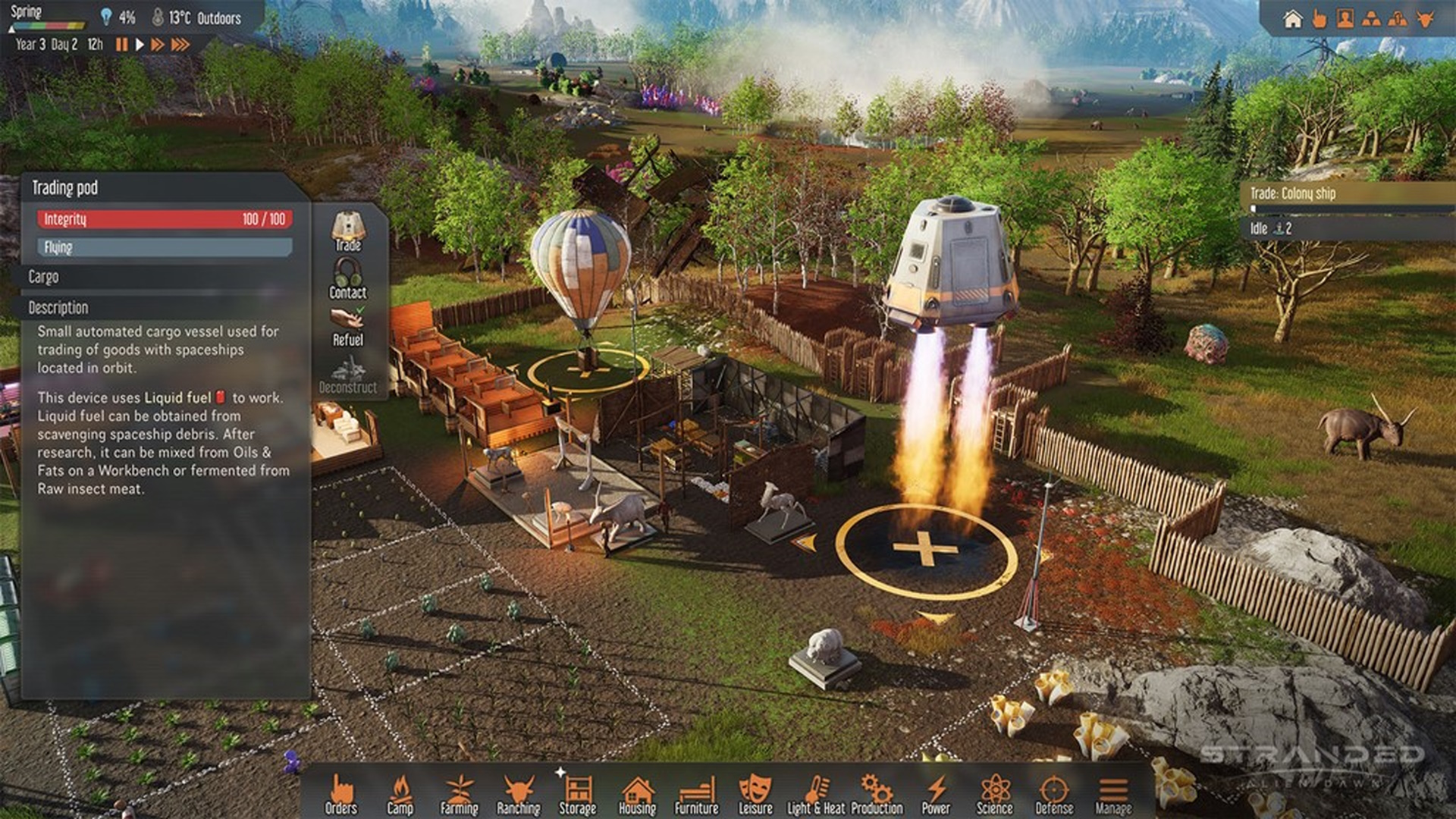 Stranded: Alien Dawn offers players a liberating 3D world in which their every decision determines the fate of a small group of survivors. Beginning with nothing but the basics, they will need to ensure the marooned survivors can work together to transform their crash site into a flourishing base, all while getting to grips with their beautiful yet unforgiving surroundings.
From the vibrant mountain region of Sobrius to the harsh sands of Desertum, survivors must fend off alien wildlife attacks, acquire knowledge of strange new plants, and research new technologies to ensure they can truly thrive. From a simple shelter to a high-tech fortress, survivors must salvage, hunt, farm, and craft their way to establishing a prosperous base to reach their ultimate end goal.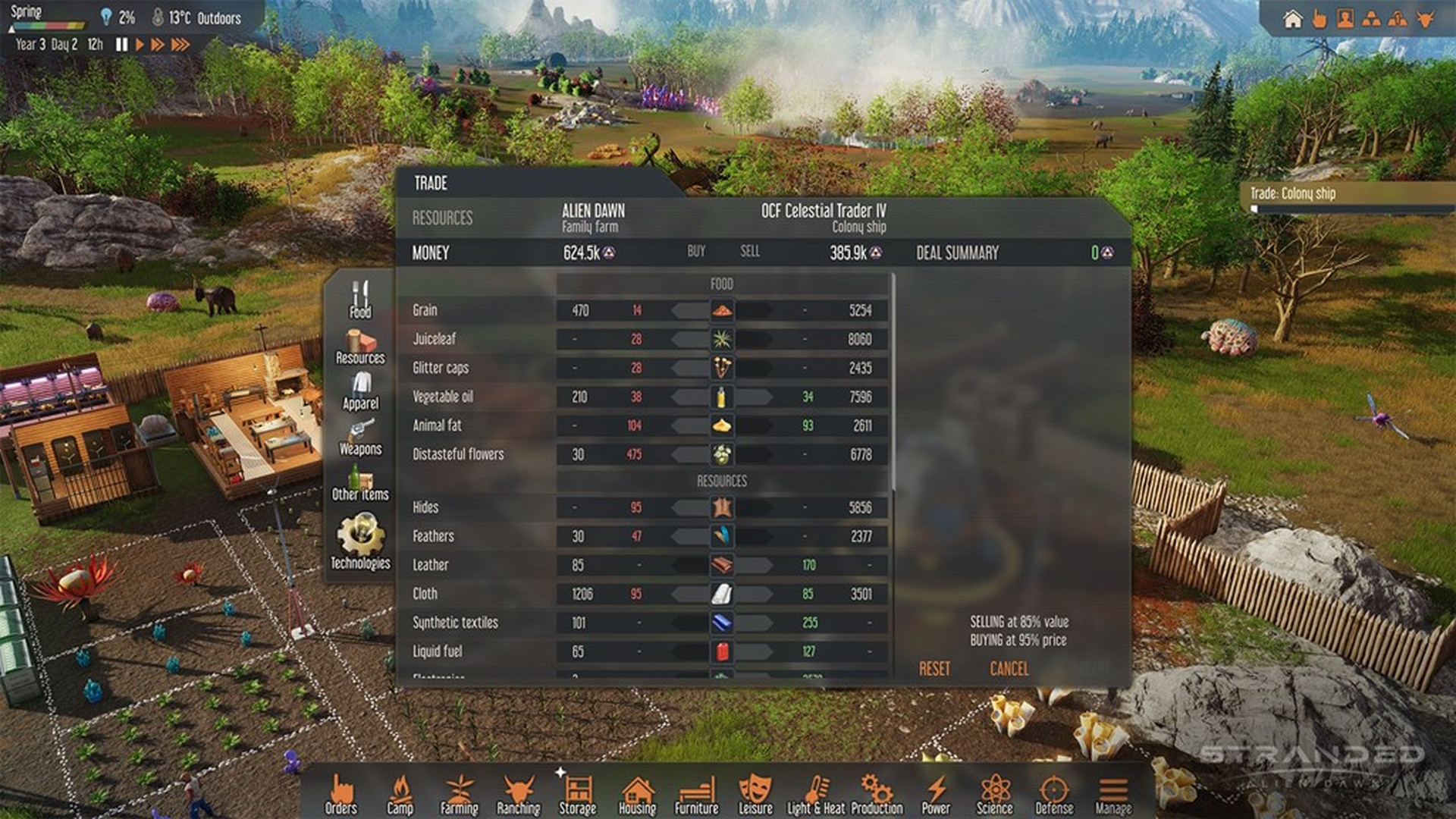 With each survivor bringing their own unique skills, traits and backstory, players must ensure the group can work together when pushed to the brink, grappling against threats big and small, from mysterious illnesses to extreme weather. In addition to caring for their basic needs, helping survivors adjust to their unprecedented circumstances by providing opportunities for entertainment, relaxation, and relationship building is vital to maintain well-being.
Throughout PC early access players have enjoyed several updates, bringing stunning regions and expanded gameplay, from animal taming to impactful new moons, plus much more. The fourth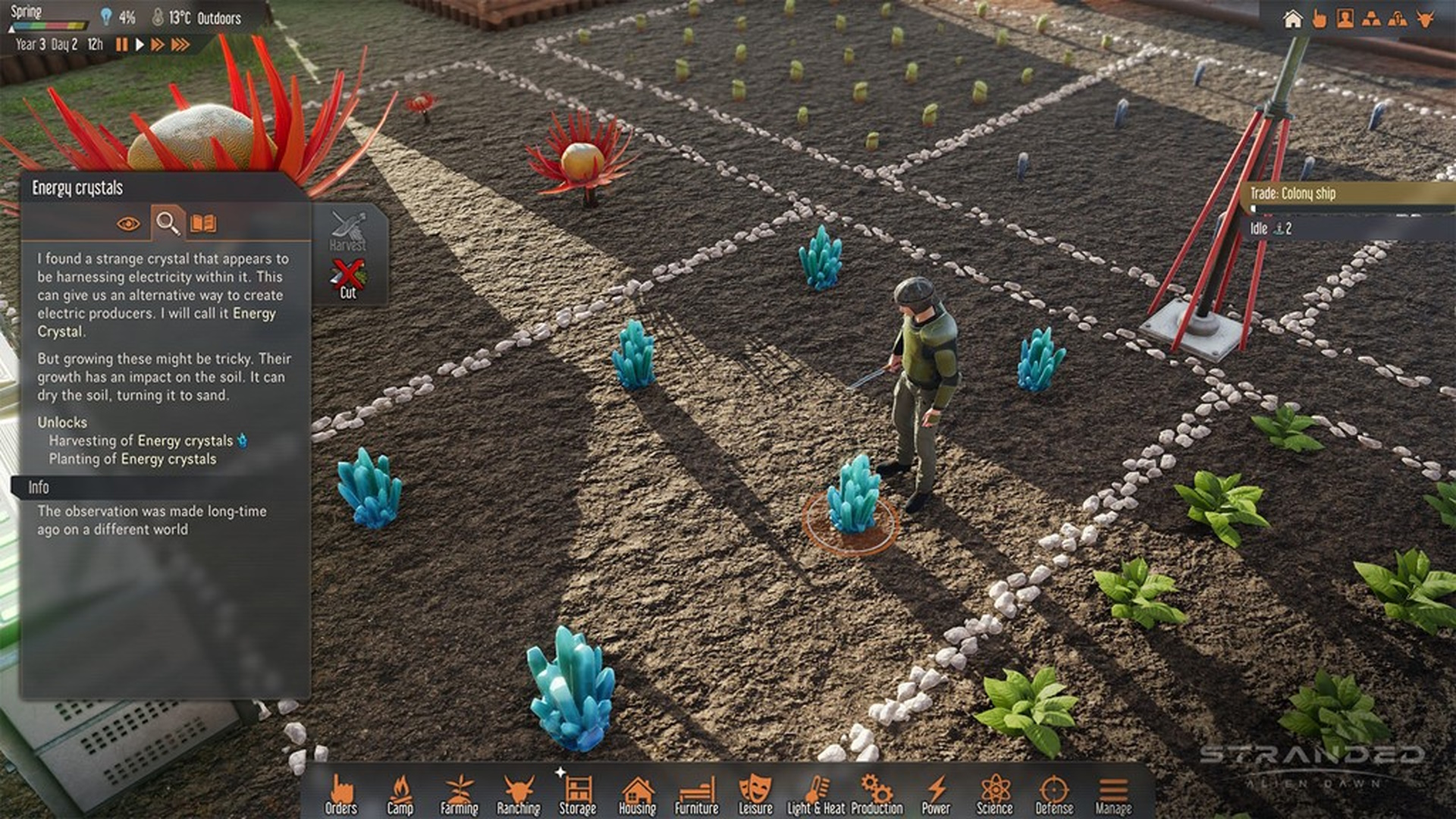 The major update arrives in early access on PC via Steam on 28th March, with a thrilling Trading Outpost scenario. A host of new mechanics brings the ability to trade resources with four unique factions, while welcoming an enterprising new survivor to the roster. All this and more will be available to players on all platforms at launch, offering a deep planetary survival simulation with countless possibilities.