Are you ready to Hunt?
Monster Hunter World BETA is available to download in PlayStation Store R3. Within a few more days, it will be open for all Playstation Plus members to test the game. Monster Hunter World Beta will be only available for three days. (10th December 2017 – 13th December for Malaysia Time Zone GMT +8)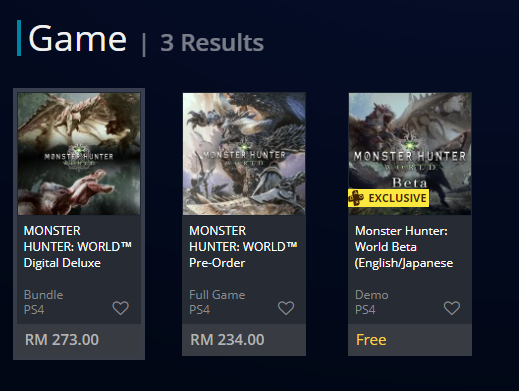 Monster Hunter World BETA in PSN R3 Store
For those players who are new to the Monster Hunter Series, there will be a training room. In there those who are not familiar with all 14 the weapons can test them out.
The BETA will contain 3 quest Which are:
"Great Devourer, Great Jagras" location: Ancient Forest
"Wildspire Rampage" location: Wildspire Waste
"The Ancient Forest Menace" location: Ancient Forest
Upon completing 3 quests from BETA, players will be reward face paint to customize your character. They will also received potions and traps when full game are release.
Besides the 3 quests monster Great Jagras, Barroth and Anjanath, there are also a few monster roaming around the area example like Diablos and Rathalos.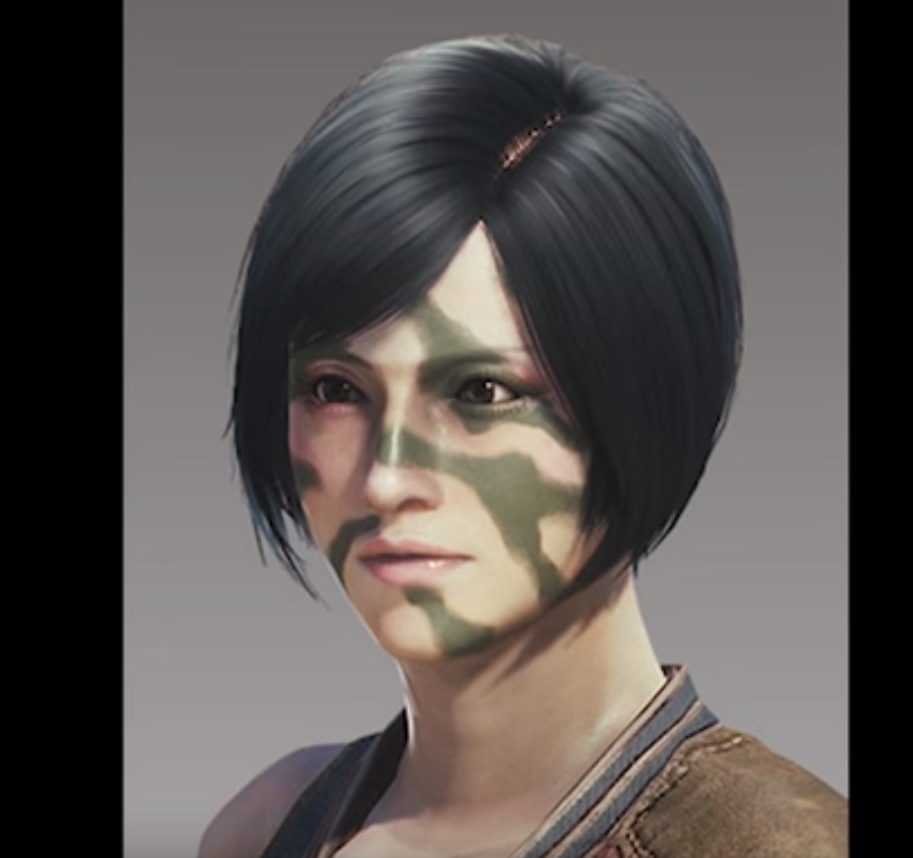 face paint will be available once the full game is release
Just take note that a player's progress in BETA will not be saved. More info referred: http://www.monsterhunterworld.com/us/topics/beta/
The full game of Monster Hunter World will be release on 26th January 2018 next year. Happy Hunting !!!