And remember this above all, our Roman Gods are watching, make sure they are not ashamed!
– ROME: Total War [ Forever, OST]
Ahhhhhhhh…. my old friend, so you have returned from the dark corners of my memory. You have come, at last, to rekindle our bond. To reignite the fire that once led us triumphant. When the might of an empire relied on the strength of a few, we were there to witness them all. Now it seems, the glorious sound of battle call upon us once more, let us march forth, our gods are waiting.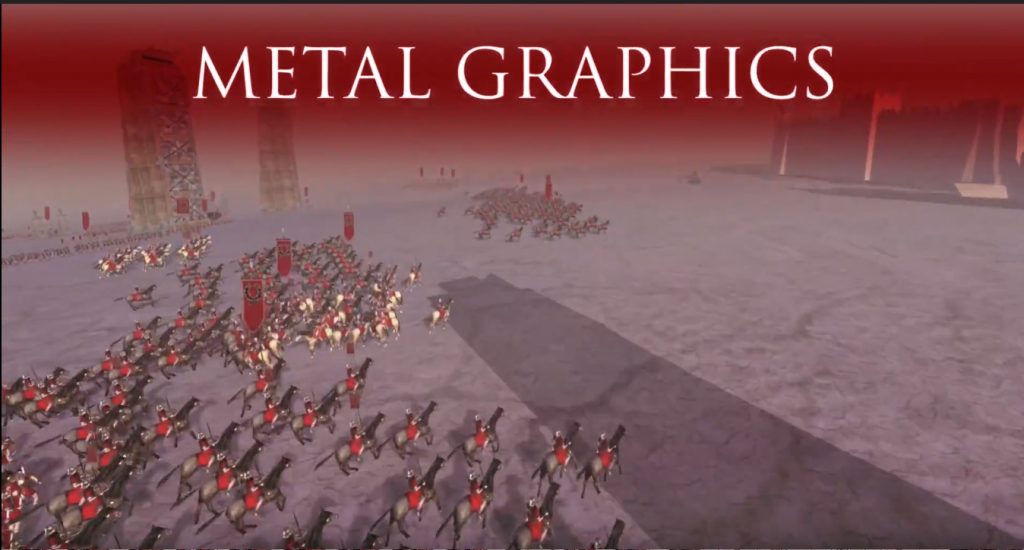 ROME: Total War, never thought I'd hear about this game again. One of the first games where I've happily burnt a fewthousand hours playing. Never regretted a single moment. Imagine my surprise when Feral Interactive announced that ROME: Total War will be released for iPhone starting August 23rd.
ROME: Total War seamlessly blends conquest and politics on a massive scale as it challenges players to build and rule the ancient world's greatest empire over three hundred years, from the late Roman Republic to the early Roman Empire. Players will deploy strategy and tactics in spectacular real-time battles, and use diplomacy, subterfuge and assassination to smooth the path to ultimate victory in huge turn-based campaigns.
Just as for the iPad, ROME: Total War on iPhone will be the full experience, with a suite of features tailored specifically for phone, from a redesigned user interface to enhanced touch controls. It will use the latest version of Apple's Metal API, which offers improved performance, enhanced graphics, and reduced battery usage.
In this iPhone release, it includes a few enhancements tailored for iPhone such as redesigned user interface, battlefield unit status and enhanced zoom.
ROME: Total War requires an iPhone 5S or later, iOS 11, and 4GB of free space to install. The full list of supported iPhones as below :
iPhone 8 plus
iPhone 7 plus
iPhone 6s plus
iPhone 6 plus
iPhone X
iPhone 8
iPhone 7
iPhone 6
iPhone 6s
iPhone SE
iPhone 5s
iPod Touch (6th generation)
ROME: Total War will be available from the App Store for $9.99. It will be a universal app, meaning that players who have previously purchased the game on iPad will be able to install it on their iPhone at no additional cost and transfer their save file.