Korean game developer SundayToz has once again partnered with media group Turner to launch a new Cartoon Network game for the Asia Pacific.
The announcement follows the 2018 global rollout of the We Bare Bears Match3 Repairs puzzle game, which has had 6.5 million app downloads to date, as well as envious engagement stats and retention rates.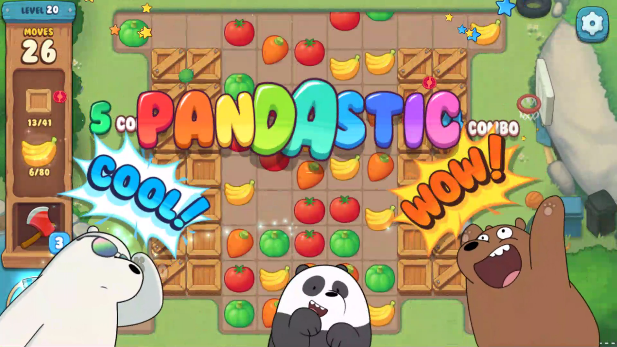 The new agreement includes game development and servicing by SundayToz, and features four popular Cartoon Network IP. The follow-up game is expected to launch around the APAC region in the first quarter of 2020.
Kim Jung-Sub, CEO of SundayToz, said, "The second collaboration between our two companies, following the popular mobile game We Bare Bears Match3 Repairs, will foster the growth of casual game genre in Korea to make it an even larger one. We are looking forward to launching the best service for gamers and cartoon fans."
Characters from Cartoon Network's The Powerpuff Girls, Adventure Time, The Amazing World of Gumball and We Bare Bears – IPs with a wide and diverse audience – will all make an appearance in the world-building game.
Phil Nelson, Turner's Managing Director of North Asia, added: "Our two companies have already demonstrated great synergy by combining world-class game development and hugely popular IP. We are confident we will launch another popular mobile game, and further build on our relationship and experience."