Despite the offer of convenience and mobility, the gaming experience on a smartphone is often hindered when the device gets hot. This makes the phone extremely uncomfortable to hold, especially when we live in a tropical country like Malaysia. We've tried many ways to ease the heat to no avail, but we did find something useful that helps to fight the heat in the end. The Hoco Cooling Mobile Phone Holder (CMPH).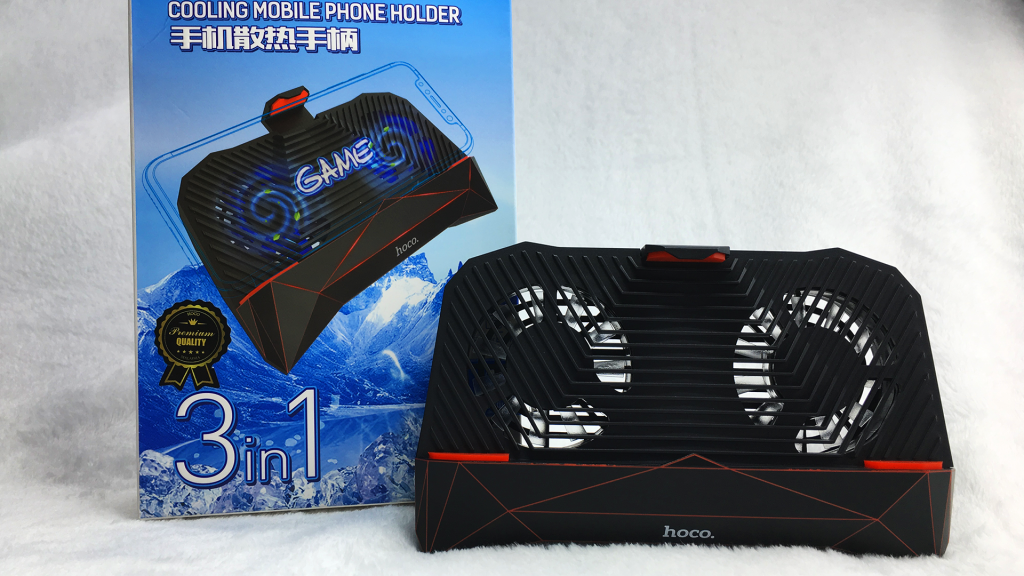 Simple Tech Specs
| | |
| --- | --- |
| Material | ABS |
| Size | 152 x 94 x 42 mm |
| Weight | 200 grams |
| Battery | 2000 mAh, 1.5A Output, 2 – 2.5 hours for the cooling fan |
| Fits (Phone Size) | 4 – 6.3 inches |
Comes with USB cable for charging and a user manual.
Initial look and feel
The CMPH is entirely unique even among its own kind (mobile gaming case). I was initially skeptical towards its design. Although visually attractive, the pointy and edgy design made me question the ergonomics of it. But upon testing, my worries were immediately thrown out of the window. My hands adjusted itself to grip it like a console controller, and it immediately felt familiar.
Upon initial touch, there's even a sense of premium feel to it. The soft matte finishing on the product makes it extremely comfortable to hold while the aesthetic red lining is clean and provides some cosmetic attraction.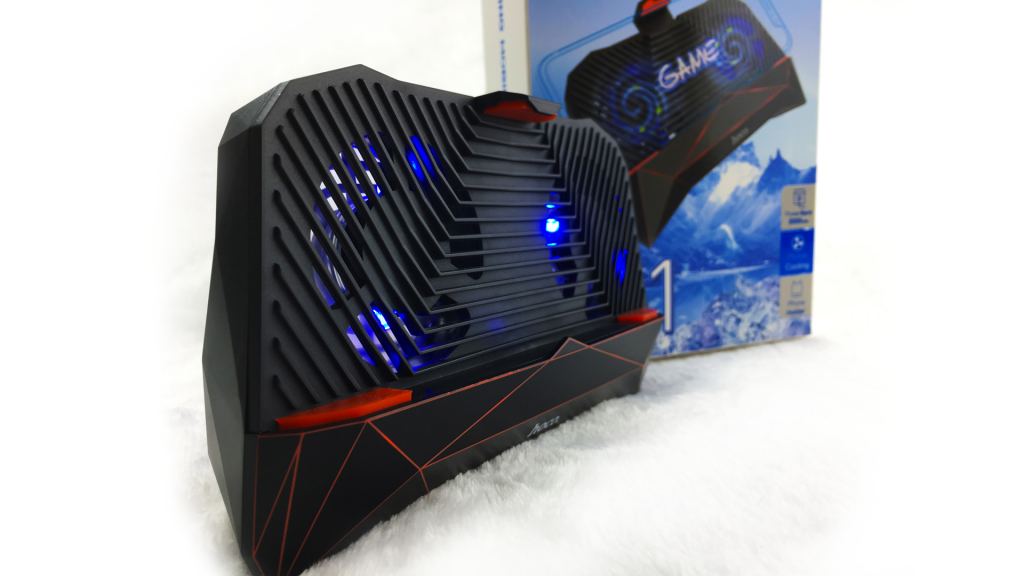 Cooling fan
Placed on the back of the CMPH are two cooling fans with blue LED lights. As with all phones, mine heats up whenever I'm gaming on it. These fans help ease on the heating problem. As small as they are, they're surprisingly effective. As for the blue LED lights, they're purely for ambient purposes and can be switched off.
The fans are powered by an internal battery, which also serves as a power bank. While the power bank feature may come in handy, the capacity and charging rate is relatively small. It won't able to thoroughly charge most mobile phones by today's standards.
All in all, the CMPH works great as a cooling fan and phone grip. Although the battery may be tiny, it will come in handy during desperate times. Here's the link to their official website or visit their official store at Lowyat Plaza if you want to know more.