The EACC Autumn 2021 has finally come to a close. The grand final was a battle between past champions and current defending champions.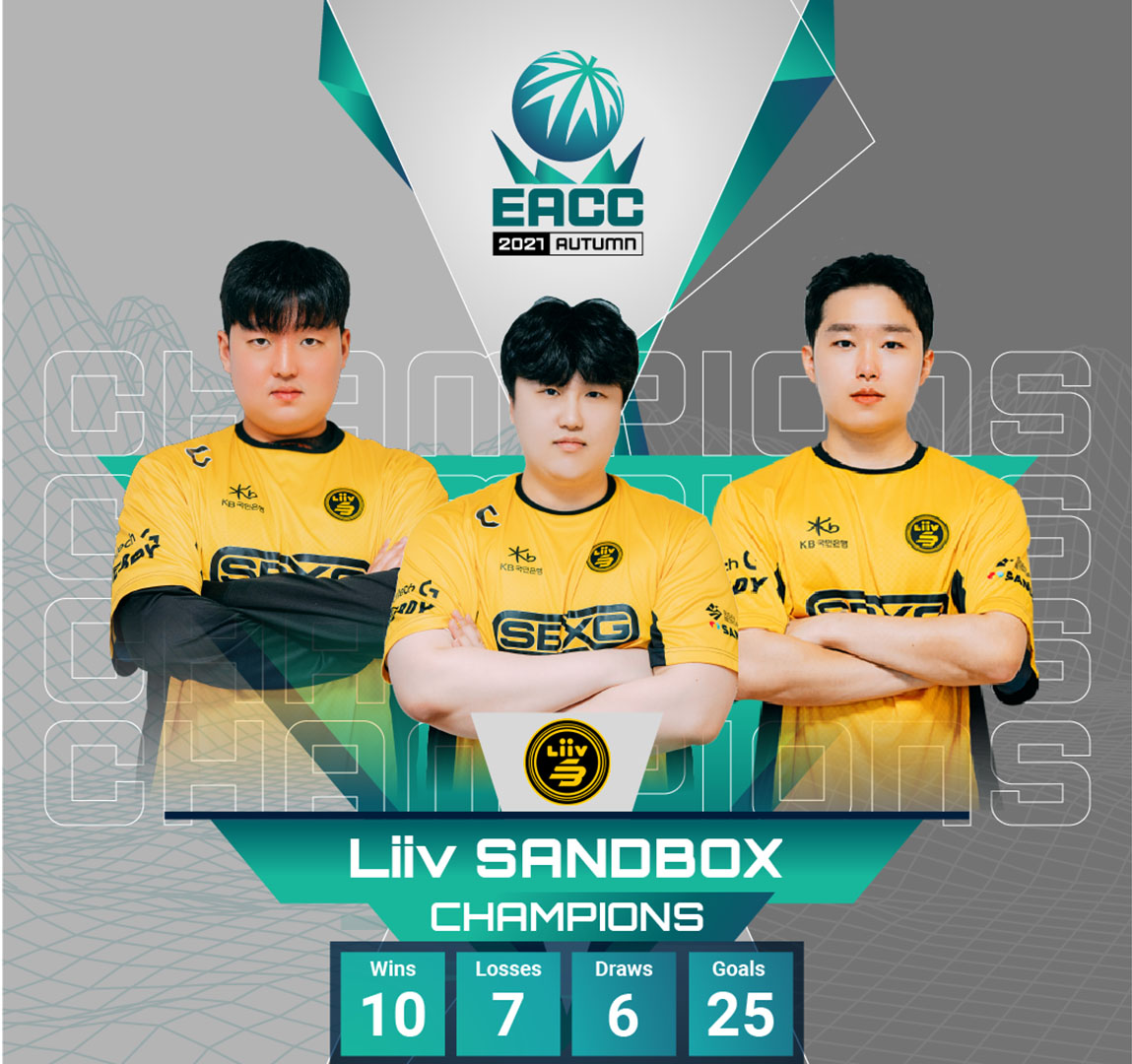 The battle between FaZe Clan and Liiv SANDBOX was nothing short of intense moments. Both teams fought equally well that Game 1 had to be settled through a penalty shootout. Wpp Jin Byun of Liiv SANDBOX puts the team in a 1 – 0 lead. However, FaZe Clan's Sorawit Rotjanasinlapin (Michael04) evened up the score by winning Game 2 with a 2 – 1 score.
Moving on to Game 3, it was yet another thrilling affair as Liiv SANDBOX wins another penalty shootout to gain the ascendency once again. Liiv SANDBOX clinch the victory for the team as Chang Yeon Won put on a man-of-the-match performance to win another nerve-wracking penalty shootout. With that win, Liiv SANDBOX was crowned EACC Autumn 2021 champions and bringing hope the dollar grand prize of $35,000.