We previously covered Left Alive here and have some great news to share today. SQUARE ENIX has announced the brand-new survival action shooter LEFT ALIVE will be releasing for the PlayStation 4 and STEAM platform on March 5th, 2019.
LEFT ALIVE tells a dark and gritty story of survival from the perspective of three different protagonists as they struggle to escape the war-torn city. There are some notable developers who are working on this game including;
Toshifumi Nabeshima (director, Armored Core series),
Yoji Shinkawa from Kojima Productions (character designer, Metal Gear series),
Takayuki Yanase (mech designer, Ghost in the Shell: Arise, Mobile Suit Gundam 00, Xenoblade Chronicles X)
Players who purchase the physical "Day One Edition" of the game will receive the bonus 'Survival Pack' DLC, which includes plenty of useful items to help players survive, such as the Ammo Pack, Light Body Armor, Recovery Pack, Klyuch Weapon, and Grenade Pack.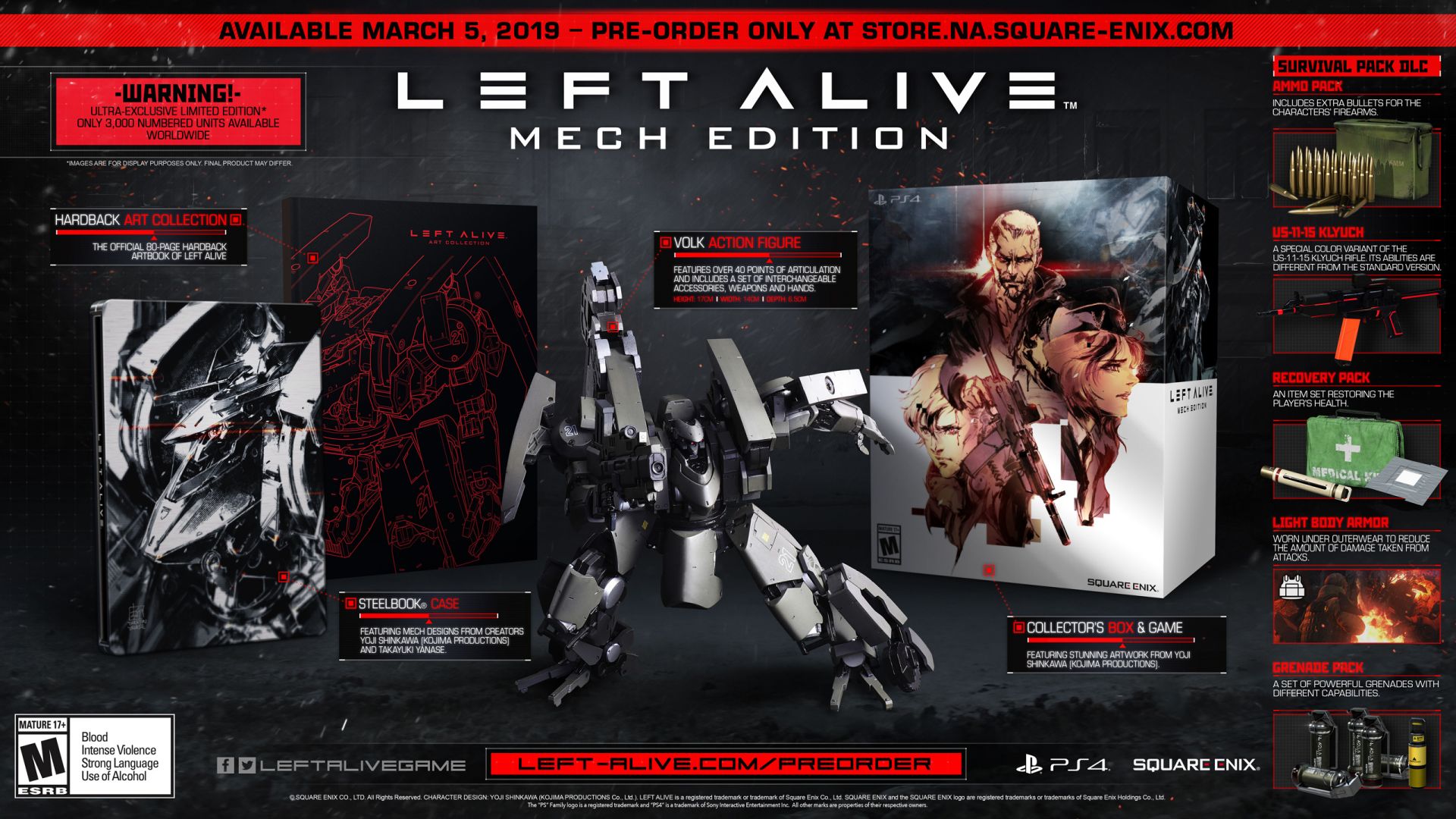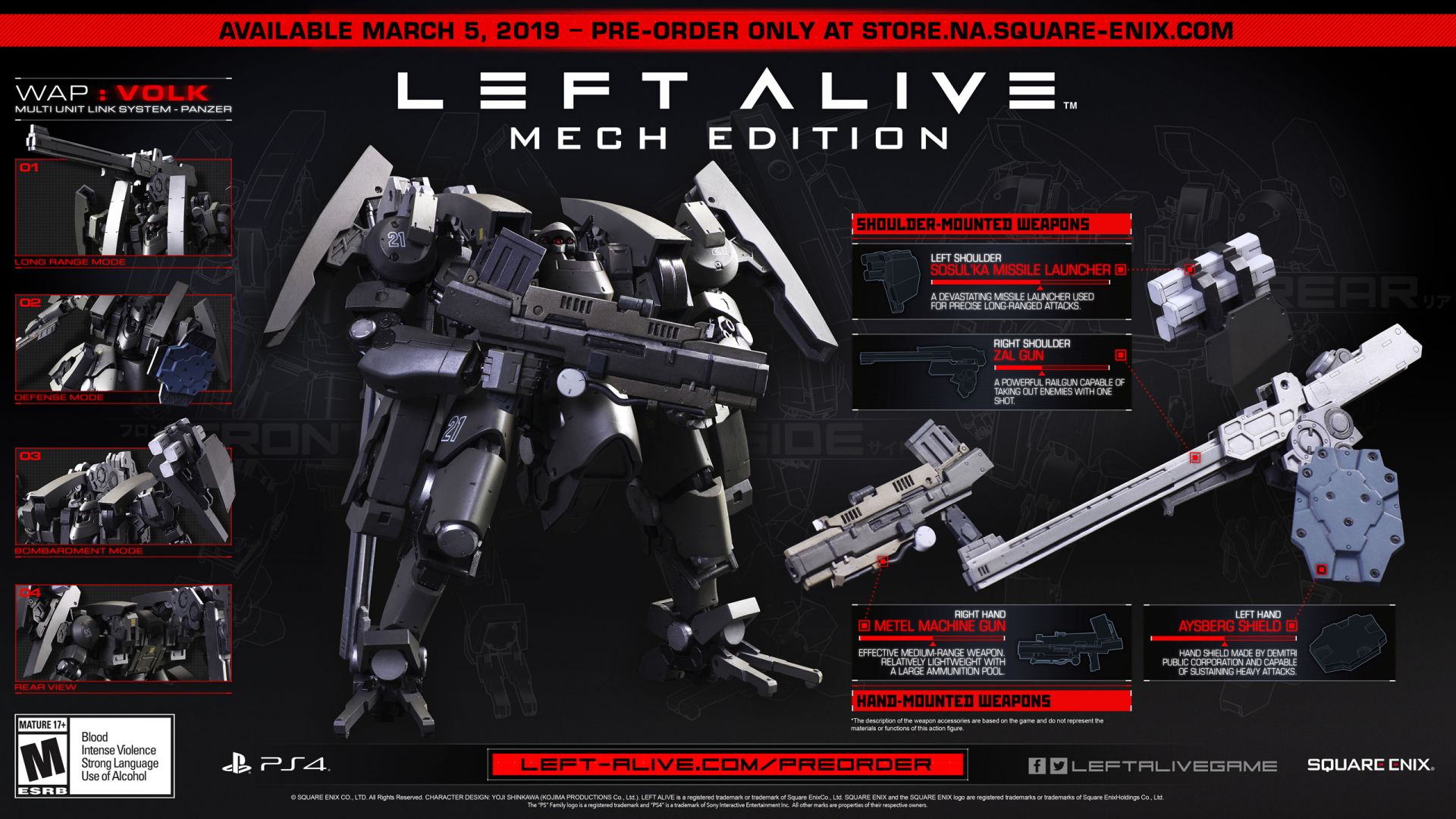 For the ultimate collector, the limited Mech Edition bundle is available for pre-order exclusively from the Square Enix Online Store for $159.99 (MYR664) and includes:
The Day One Edition of the game which includes the full game, and the Day One 'Survival Pack' DLC
Volk Action Figure – specially designed by Takayuki Yanase, which features interchangeable accessories, weapons and hands
Hardback Art Collection – 80-page artbook
Exclusive Steelbook® Case – featuring mech designs from creators Yoji Shinkawa and Takayuki Yanase
Collector's Box
Digital pre-orders are also now available through the PlayStation Store for $59.99 (MYR249) which includes the base game, bonus DLC, including Ammo Pack, Light Body Armor and Recovery Pack as well as the following exclusive items:
PlayStation 4 system Static Theme, Slava Weapon and Material Pack (now available for pre-order)