Mixing the delightful chaos of platforming, strategy and party games, Killer Queen Black is now available at retail stores with a special package for Nintendo Switch: exclusive themed Joy-Con controller skins. Courtesy of distributor Nighthawk Interactive, the physical edition along with exclusive themed Joy-Con skins can be purchased for USD 29.99 (approx MYR 126) at major retailers, including GameStop, Amazon, Best Buy and Target.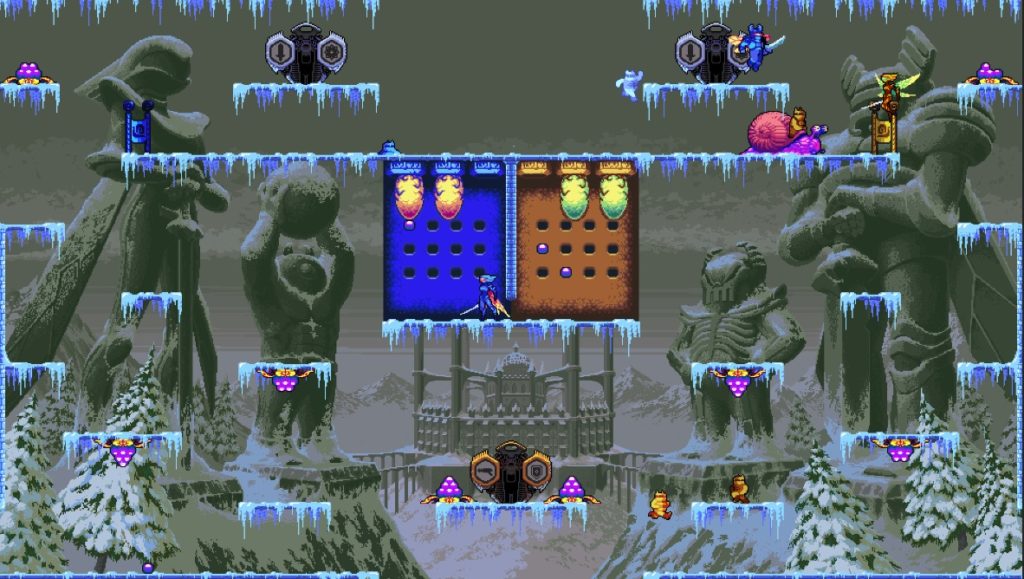 From developer Liquid Bit and BumbleBear Games, Killer Queen Black is an eight-player arcade action platformer that combines sports and combat into a thrilling 16-bit competition, calling back to the games of the arcade golden era by displaying all the action on a single screen. Two teams of three Workers and one Queen intensely battle for control and with three potential victory conditions, teams must work together to flexibly adapt their strategies and take down their opponents.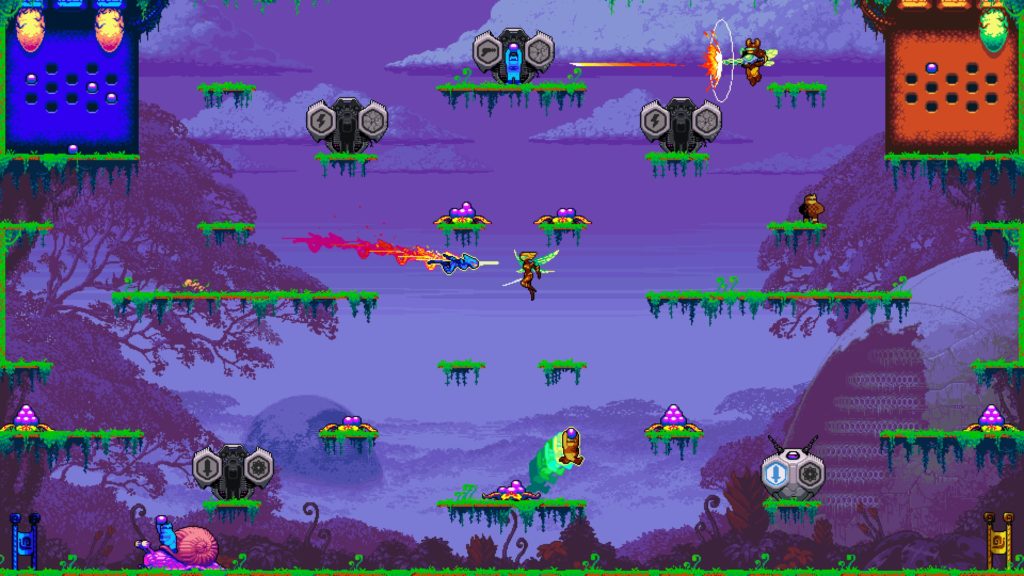 Players can face off locally or online across three game modes and six different arenas. Nintendo Switch players can duke it out with up to four players in standard local co-op or connect two Nintendo Switch systems in Local Wireless Play for the ultimate eight-player arcade experience, all in one room.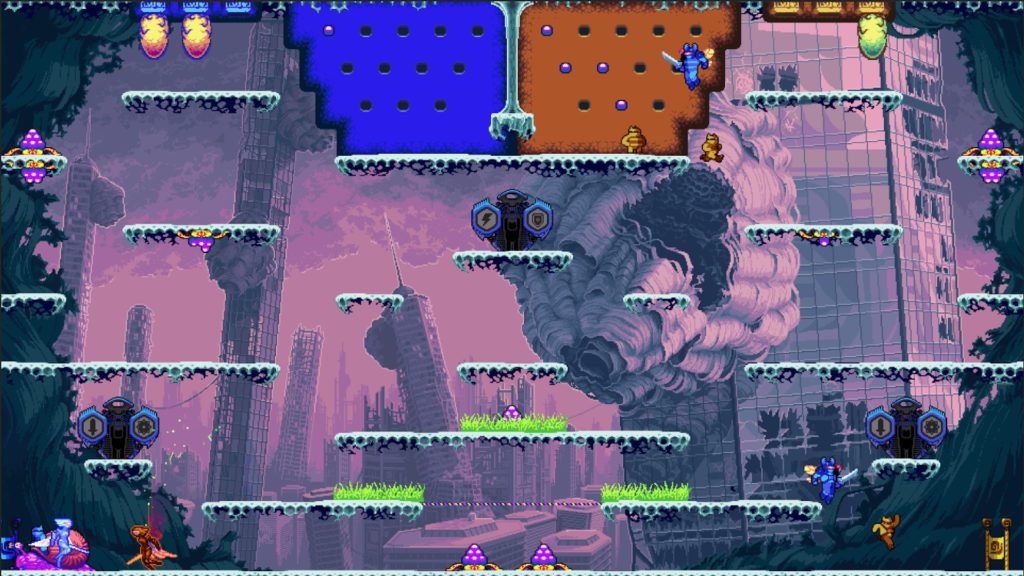 Soon after launch, the best team at any given time will become the Black team, replete with coveted glowing outfits. Every Black team match will be streamed so it's easy to watch the top competition and learn their techniques. With upcoming cross-platform play between Nintendo Switch and PC, chat powered by Vivox, leaderboards, and Spectate mode, anyone can strive for the top.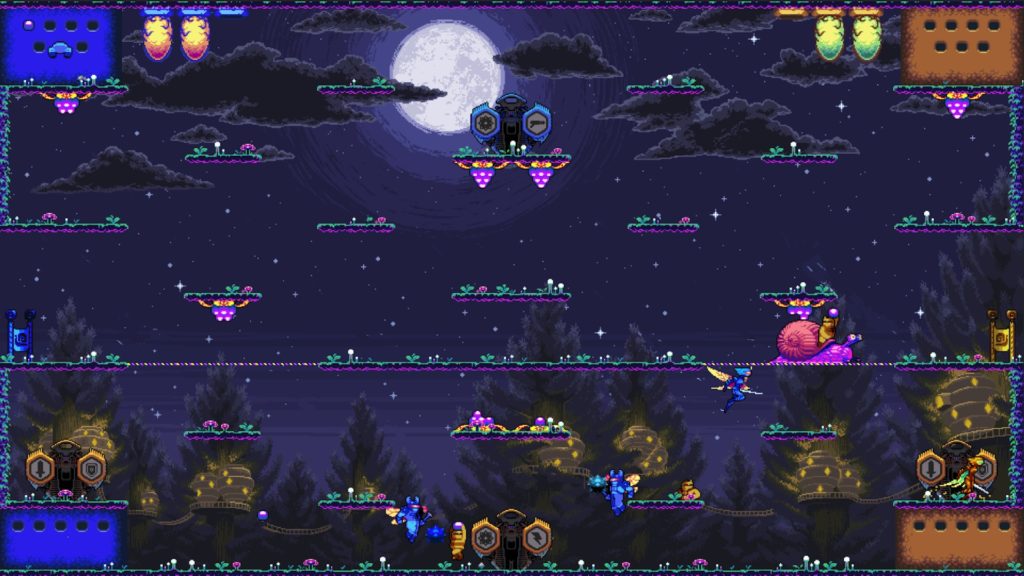 The Killer Queen Black Nintendo Switch retail edition includes:
Exclusive Controller Skins – Fans who pick up the physical edition will receive exclusive themed Nintendo Switch Joy-Con controller skins, made of premium 3M vinyl skin material with a precision fit that's easy to apply and remove.
Three Victory Conditions – The end of a match comes once one team has won three times and wins can be earned in multiple ways. Workers can earn an Economic Victory by collecting and hoarding berries at their home base. Soldiers and Queens can claim a Military Victory by slaying the opposing team's Queen three times. Players can also sneak in a Snail Victory by slowly riding the snail all the way back to base.
Three Online Game Modes – After learning the basics in Tutorial mode (though eager bees can jump right in), players can test their mettle in three online game modes. Unranked mode provides quick games filled out by AI if needed; Ranked is a player-versus-player battle for the rise to Obsidian status, and Custom games offer a private sandbox.
Wireless LAN Play – Exclusively for Nintendo Switch players, local gameplay can be set up with up to four players, or up to eight players by connecting two systems.
Killer Queen Black is now available digitally on Nintendo eShop for USD 19.99 (approx MYR 84). A physical Xbox edition will follow at a later date. The game is also available for PC via Steam.