Humble Games and Summerfall Studios' Stray Gods: The Roleplaying Musical is now available on PC, Xbox One, Xbox Series X|S, PlayStation 4, PlayStation 5 and the Nintendo Switch for USD $29.99.
With Stray Gods, we wanted to try something that has never been done before that would perfectly blend the things we love most here at Summerfall – compelling storytelling, unique characters, beautiful music and exciting adventure. That, along with collaboration with some of the best in the industry, we couldn't be more proud of what we're bringing to our fans today – We're excited to take fans on this musical roleplaying journey and we hope that they'll fall in love with this and its story that we've poured our hearts into, as much as we have.

David Gaider – Creative Director of Summerfall Studios
Stray Gods: The Roleplaying Musical is set in a modern fantasy world, where college dropout Grace is granted the power of a Muse – power she'll need to find out the truth behind her predecessor's death before time runs out. Players will decide who Grace allies with, who she can trust, and who may betray her in this beautifully hand-illustrated roleplaying musical. Players will charm, negotiate, or strong-arm their way through their world, playing through original, fully interactive musical numbers composed by Grammy-nominated composer Austin Wintory (Journey, Banner Saga), Tripod (musicians Scott Edgar, Steven Gates, and Simon Hall) and Eurovision Australia's own Montaigne (Jess Cerro). Fully orchestrated and performed by an all-star cast, players will feel as though they're right there on the stage. With thousands of potential variations based on their choices, they'll craft the soundtrack to their own one-of-a-kind musical experience. No two playthroughs are the same – how will the curtain fall?.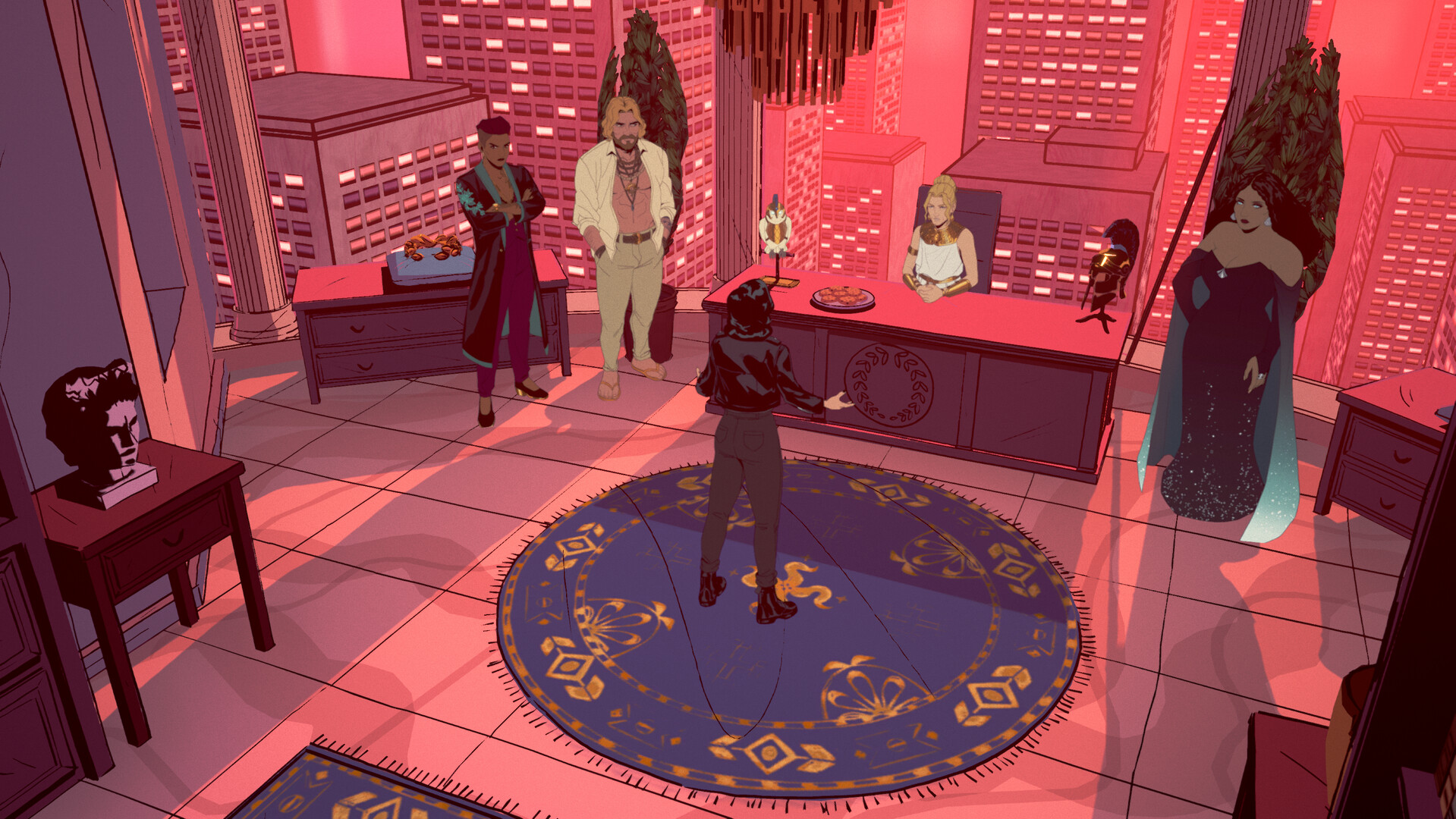 A video game for musical lovers, and a musical for video game lovers, Stray Gods is a compelling story of hope, self-discovery, and forging their path.