HoYoverse aired an online special program HoYoverse SPECIAL PROGRAM in TGS 2023 on the eve of Tokyo Game Show 2023's public opening days. The program invited special guests to try, discuss and reveal new content about HoYoverse five popular games Genshin Impact, Honkai: Star Rail, Tears of Themis, Honkai Impact 3rd and Zenless Zone Zero.
Genshin Impact: Version 4.0 review, and an introduction to Version 4.1's new map and new characters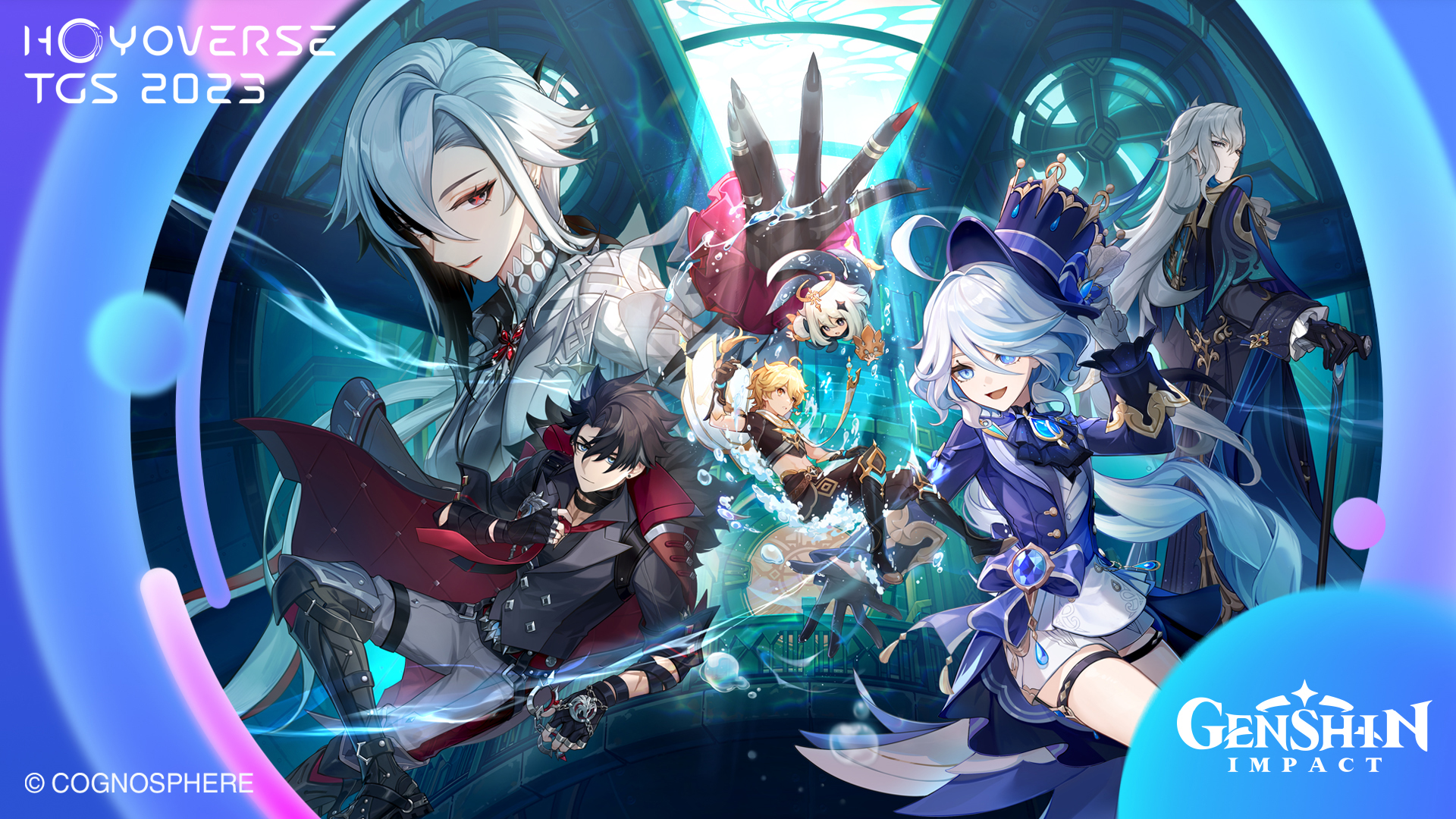 The first game featured was the open-world adventure RPG Genshin Impact. In the program, Shun Horie (Japanese voice actor of Aether), Kana Ueda (Japanese voice actress of Yoimiya), Ryohei Kimura (Japanese voice actor of Tartaglia), and Sayumi Suzushiro (Japanese voice actress of Kirara) appeared as special guests and shared with everyone their experience in Fontaine, the new nation recently released in Version 4.0. The guests also discussed with great anticipation the latest info regarding the upcoming Version 4.1 update, which was revealed in the recent Special Program. The Version 4.1 update is expected to arrive on 27th September with new characters Neuvillette and Wriothesley, as well as the implementation of new Archon Quests and new Fontaine maps. In addition, the guests also experienced Fontaine's underwater exploration and Boss battle, and watched an offline event video of Genius Invokation TCG, once again igniting all Travelers' enthusiasm for Version 4.1.
Honkai: Star Rail: Version 1.3 review & the upcoming PlayStation®5 console version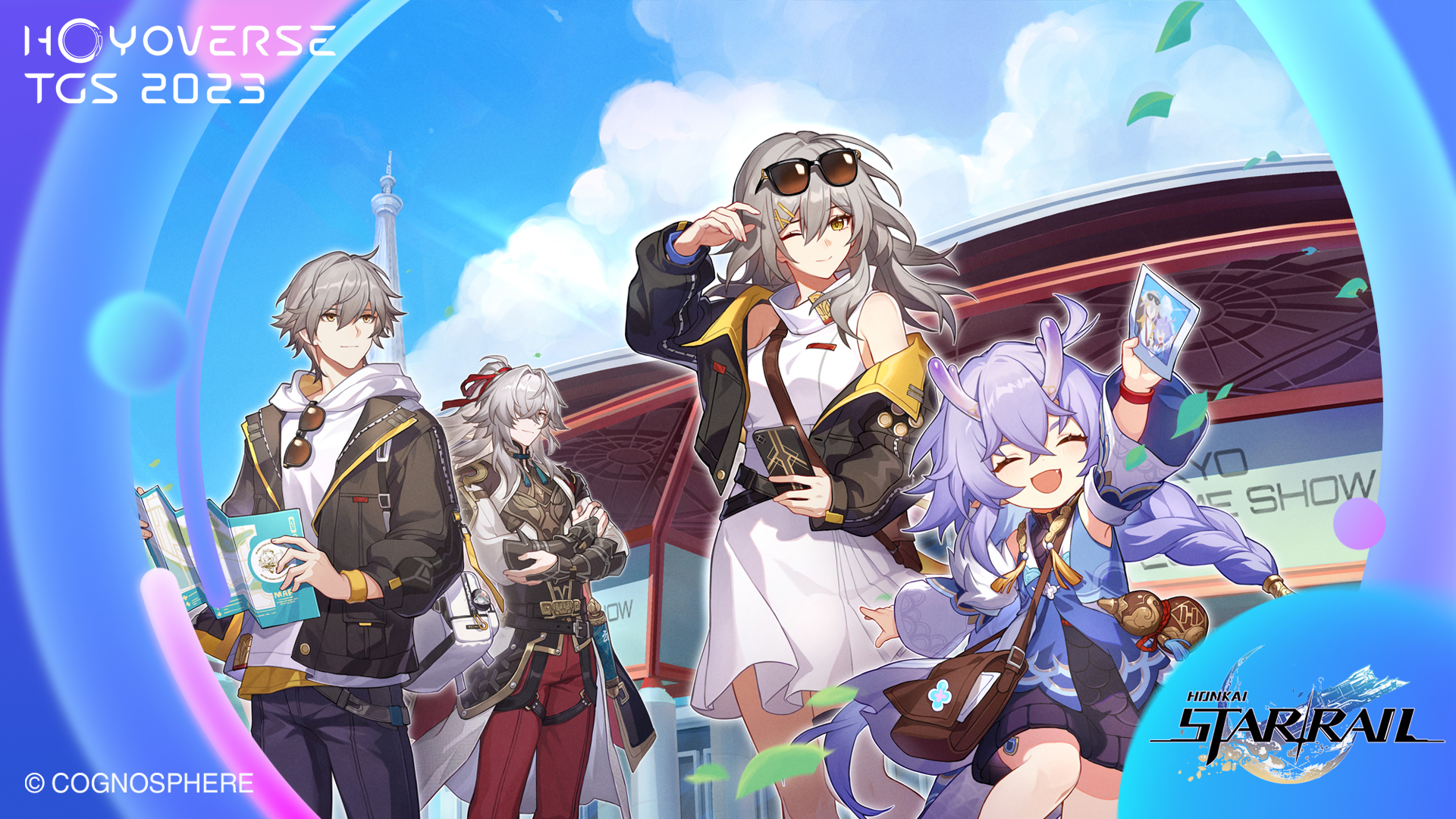 Next up was the brand-new HoYoverse space fantasy RPG Honkai: Star Rail. Kento Ito, the Japanese voice actor of Dan Heng • Imbibitor Lunae, and the popular VTuber Elu from NIJISANJI, appeared as guests and shared their experience of playing Honkai: Star Rail. The Japanese voice actress of the lovely Master Diviner Fu Xuan, the new character who just joined the event warp on the 20th of September, also brought special greetings to the program. Version 1.3 left a very deep impression on the guests with its storyline and the different personalities of the characters of Dan Heng • Imbibitor Lunae, Fu Xuan, and Lynx. After reviewing the game, Elu also tried out the highly discussed Version 1.3 content Simulated Universe: Swarm Disaster with Fu Xuan, Lynx, and Dan Heng • Imbibitor Lunae. The hearty combat experience was unforgettable. Finally, the event provided the latest information about the PlayStation®5 version. The PlayStation®5 console game version that Trailblazers have long awaited will be officially launched on the 11th of October.
Tears of Themis: The heart-warming video message from the Japanese voice cast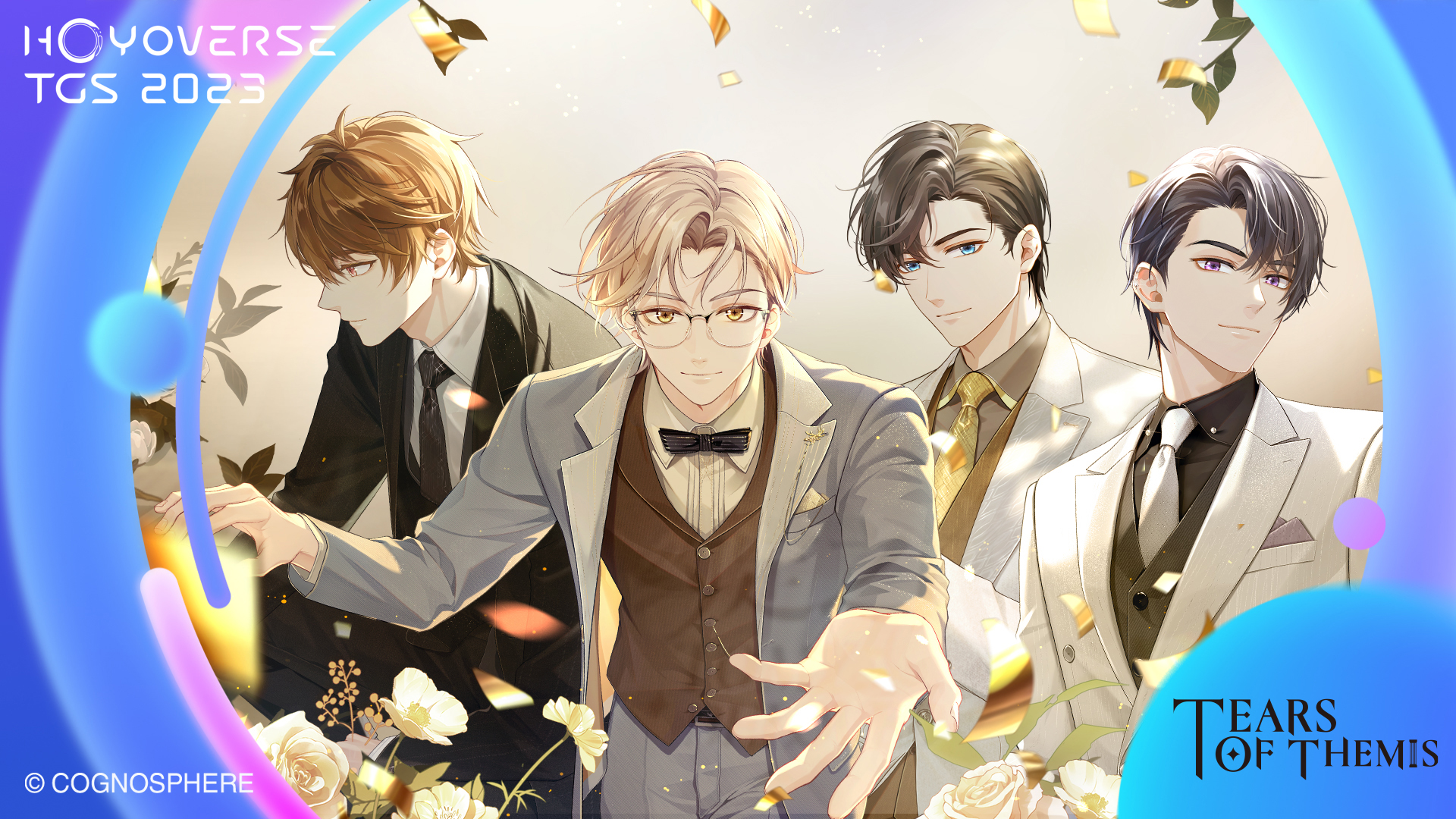 The romance detective game Tears of Themis that accompanied Attorneys for two years reviewed its impactful in-game events and limited SSR memories in the past year with the four popular voice actors Yuki Kaji (Japanese voice actor of Luke Pearce), Junichi Suwabe (Japanese voice actor of Artem Wing), Jun Fukuyama (Japanese voice actor of Vyn Richter), and Kaito Ishikawa (Japanese voice actor of Marius von Hagen). The classic past events mentioned in the video, such as Dreams of Childhood, Snow Over the Mortal World, Cozy Couple's Getaway, Fluffy Fuzzy Time, etc., definitely brought back all Attorneys' beautiful memories.
Honkai Impact 3rd: New information for part 2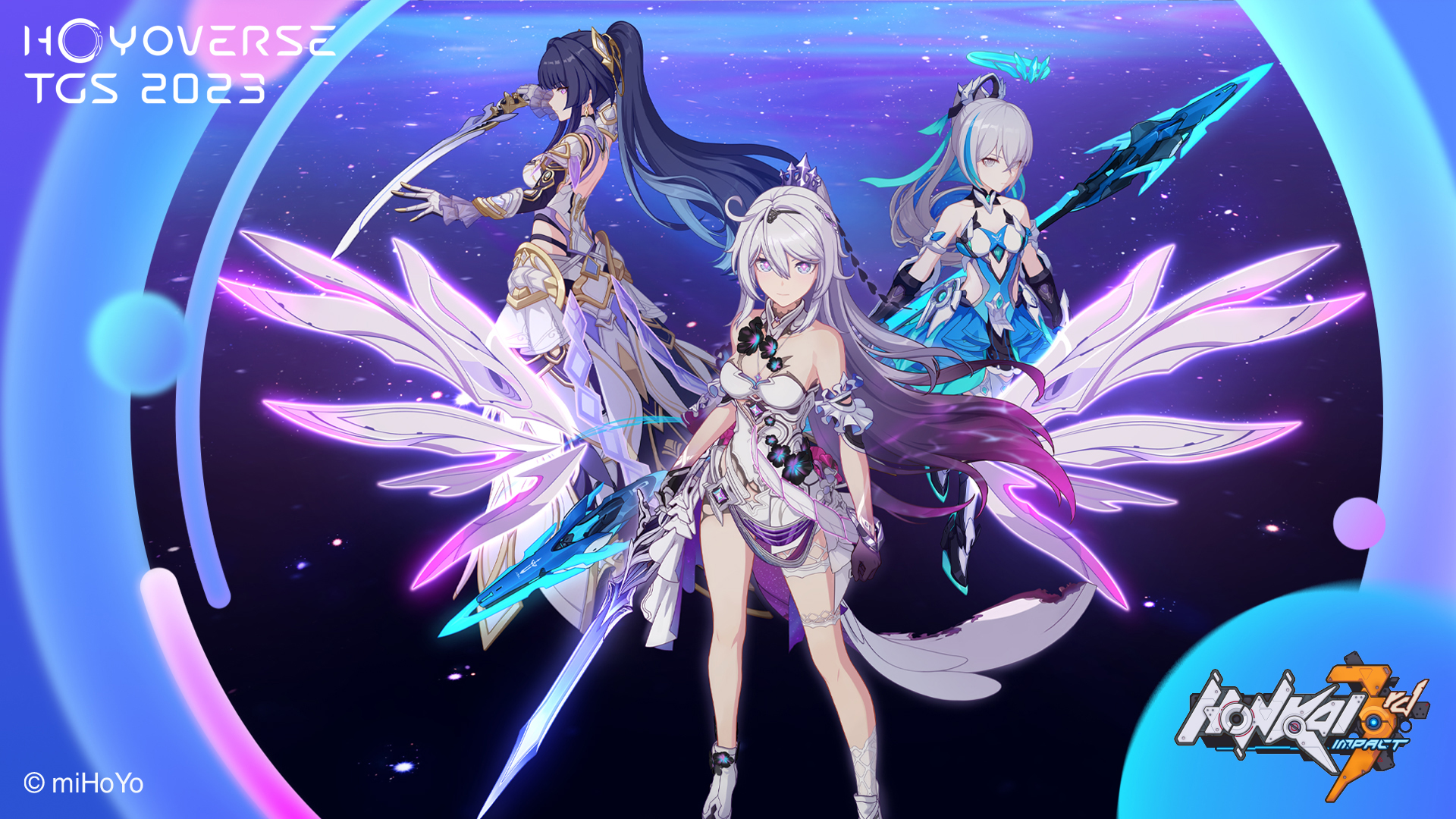 HoYoverse's highly acclaimed action game Honkai Impact 3rd brought new information to the online special program as well. Everyone's old friend Da Wei brought the latest information about the second part of Honkai Impact 3rd through a video.
"The second part of Honkai Impact 3rd will be a new step for the IP from the earth-moon system to the solar system. On Mars, we will start an adventure as a native of Mars, experience Mars' brand-new natural and humanistic scenery, and encounter new friends from different cultural backgrounds."

-Da Wei.
At the same time, the combat experience of the second part will be fully upgraded, and integrated with new stories and new scenes, bringing a richer gaming experience to all the Captains. Let us look forward to a new chapter on Mars.
Zenless Zone Zero: Introduction to the game world view & announcement of console release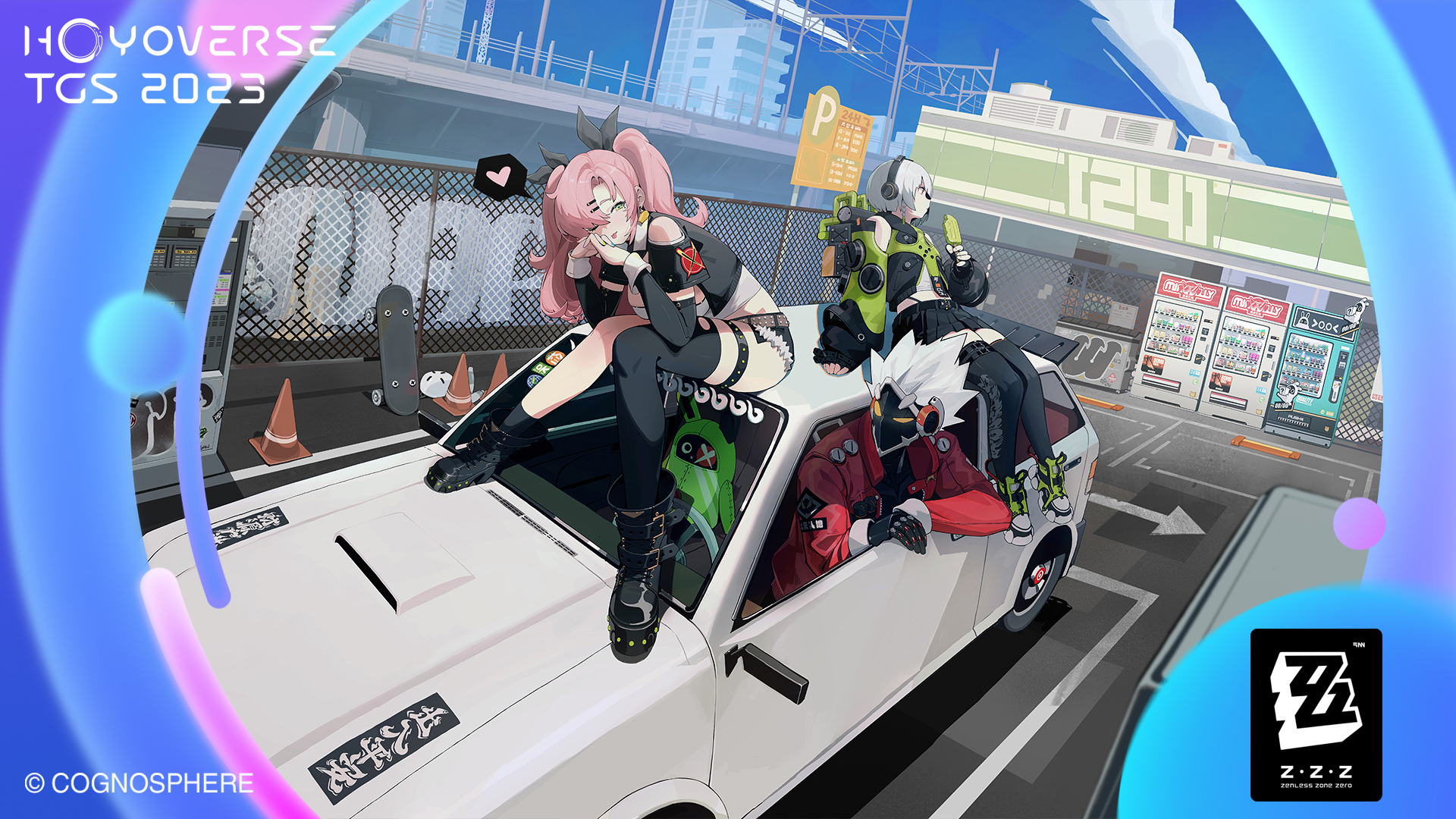 HoYoverse's highly anticipated urban fantasy ARPG Zenless Zone Zero, which just released its latest PV at Gamescom 2023, continues to be extremely popular at Tokyo Game Show. In this online program, Yuka Iguchi (Japanese voice actress of Koleda) and Yumi Igarashi (Japanese actress cast of Corin) appeared as guests, leading players to have an in-depth understanding of the worldview of New Eridu, the last urban civilization in Zenless Zone Zero, through aspects such as the city and character design. It was also announced during the program that Zenless Zone Zero will have a console release to meet the needs of more players.
HoYoCreators brand concept video released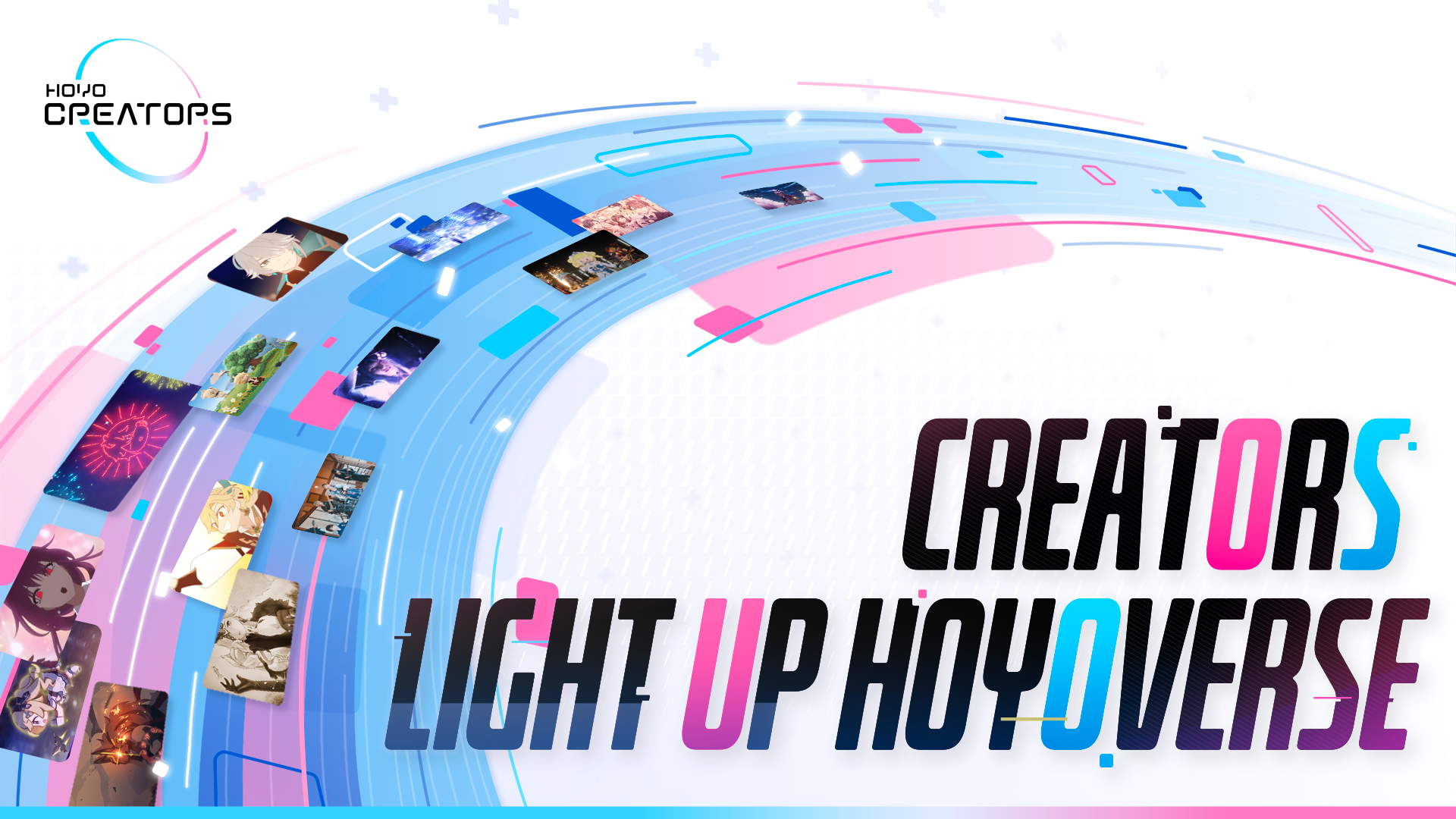 In addition to the introduction of the five games, this online program also released a concept video for HoYoCreators, a new HoYoverse brand dedicated to building a creator ecosystem. In the video, the concept of "Creators Light Up HoYoverse" appeared for the first time. "Creators Light Up HoYoverse" means that HoYoverse's creative ecosystem is inseparable from every creator' passionate work, and that HoYoverse is grateful of all the creators and looking forward to more great works. HoYoCreators will carry out a variety of activities to help creators in the future, so please stay tuned.
Tokyo Game Show 2023 will start its public days this weekend on the 23rd & 24th of September. HoYoverse will bring a wealth of offline activities to players at its booth at Hall 3, 03-S02 in Makuhari Messe.