Darren Bridges, Senior Game Designer, Sucker Punch Productions posted on PlayStation Blog for the upcoming update for Ghost Of Tsushima Version 1.1 which include; Ghost of Tsushima: Legends, New Game+, 2-Players story mission, and much more!
Ghost of Tsushima: Legends
Ghost of Tsushima: Legends features two-player story missions and four-player survival missions, as well as a Raid that we'll release in the weeks following launch. After you've downloaded version 1.1 of Ghost of Tsushima, you can visit the PlayStation Store from your PS4 to download free unlock for Ghost of Tsushima: Legends, which will allow you to play. Keep in mind that an internet connection and an active PlayStation Plus subscription will be required to play with other players.
A new character is added at various towns and locations in Tsushima… Gyozen the Storyteller! Speak to him, and he'll be happy to share one of his transportative stories about the "Ghosts." as well as give players access to the Ghost of Tsushima: Legends lobby, but you can also get there directly from the title menu or the pause menu… or by accepting a PSN invitation from a friend!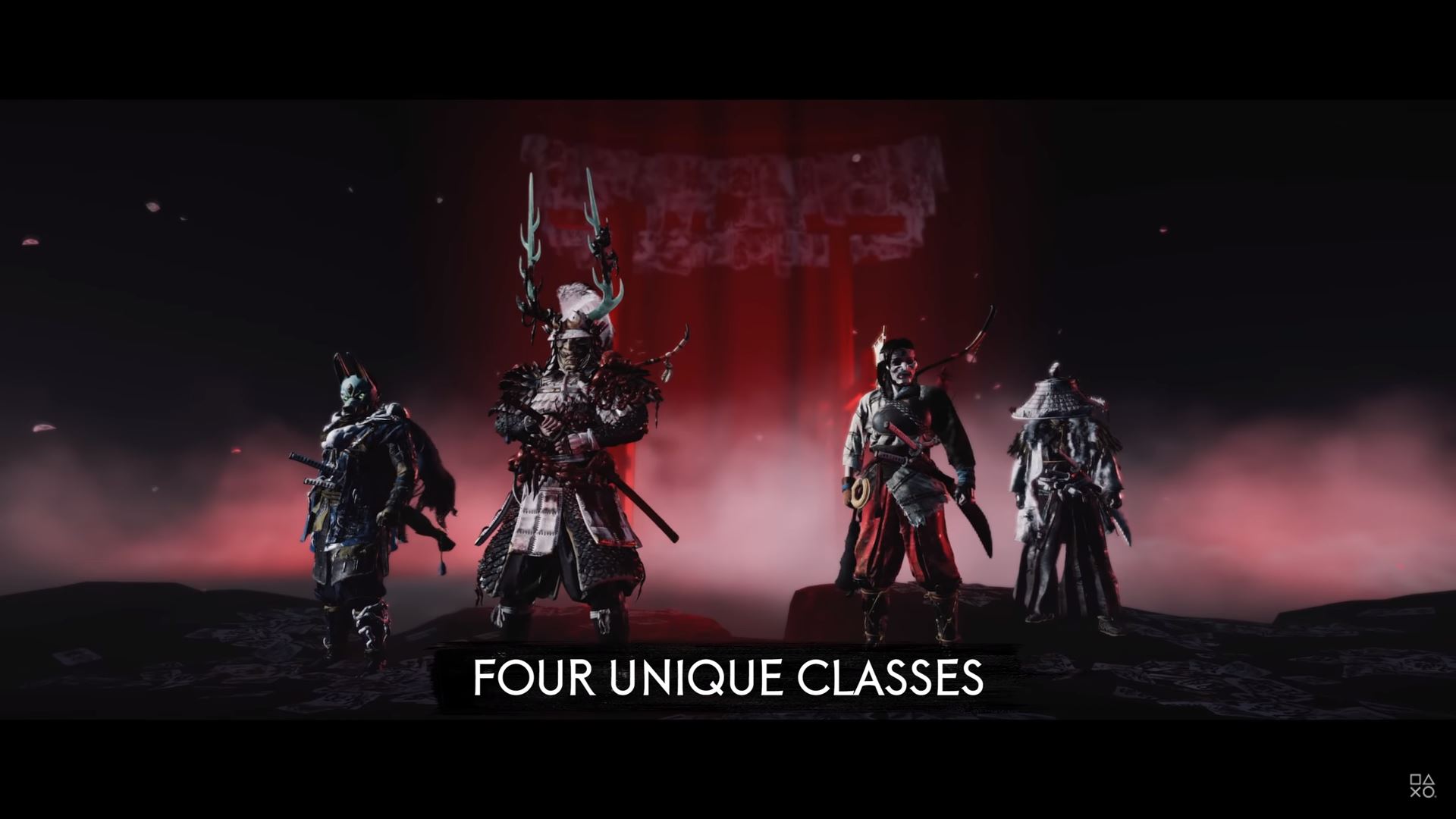 Four Classes to choose from…
Ghost of Tsushima: Legends, players will be able to pick between one of four classes Samurai, Hunter, Ronin, and, Assassin each one has its own unique advantages/skill.
Story Missions
Ghost of Tsushima: Legends Story Missions are designed for two players, and take you through Gyozen's stories about what's really happening in Tsushima. When you unlock higher difficulties, you'll face new encounters, tougher enemies, bonus objectives, and greater rewards.
Survival Missions
In Survival, you can team up with three other players to fight off waves of enemies while defending different locations in Tsushima. You and your team can activate blessings to help yourselves, like "ignite enemies" or "summon a Spirit Bear." The longer you survive and the more bonus objectives you complete, the more rewards you'll earn!
Raid
4-player team base to survive in Iyo's realm! The Raid is an epic three-part adventure that will require excellent teamwork and communication to overcome. It will be released in the weeks following the launch of Ghost of Tsushima: Legends.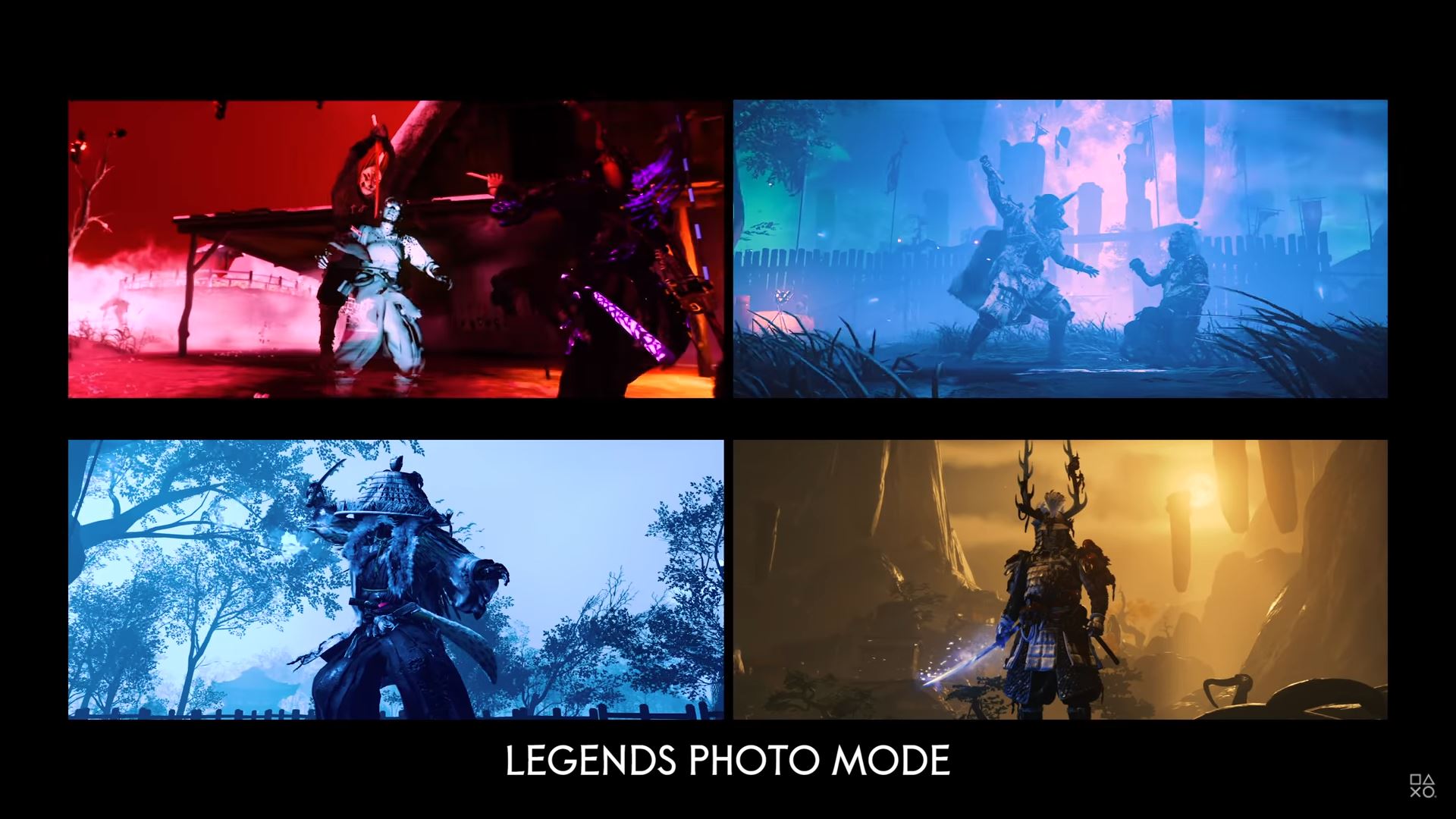 New Game+
If you've already beaten Ghost of Tsushima, you'll find the option to re-embark on Jin's Journey in New Game+. You'll start New Game+ from the release to the open world, shortly after Jin's initial confrontation with the Khan. You'll keep all of the Techniques, Gear, and Vanity items obtained in a previous playthrough, and difficulty will be increased to provide a new challenge (but you can still adjust it down in the menu).
Ghost Flower Merchant
Exclusively in New Game+, you'll be able to earn a new type of flower: the Ghost Flower. This new type of flower can only be earned in New Game+, and is accepted by a mysterious new merchant that you'll find in Ariake.
If you complete a Tale or activity and already have the reward, you'll earn Ghost Flowers in its place, and with these flowers, you can exchange for new armor dyes and other vanity gear only found in New Game+, featuring much more elaborate designs than those found in your first playthrough.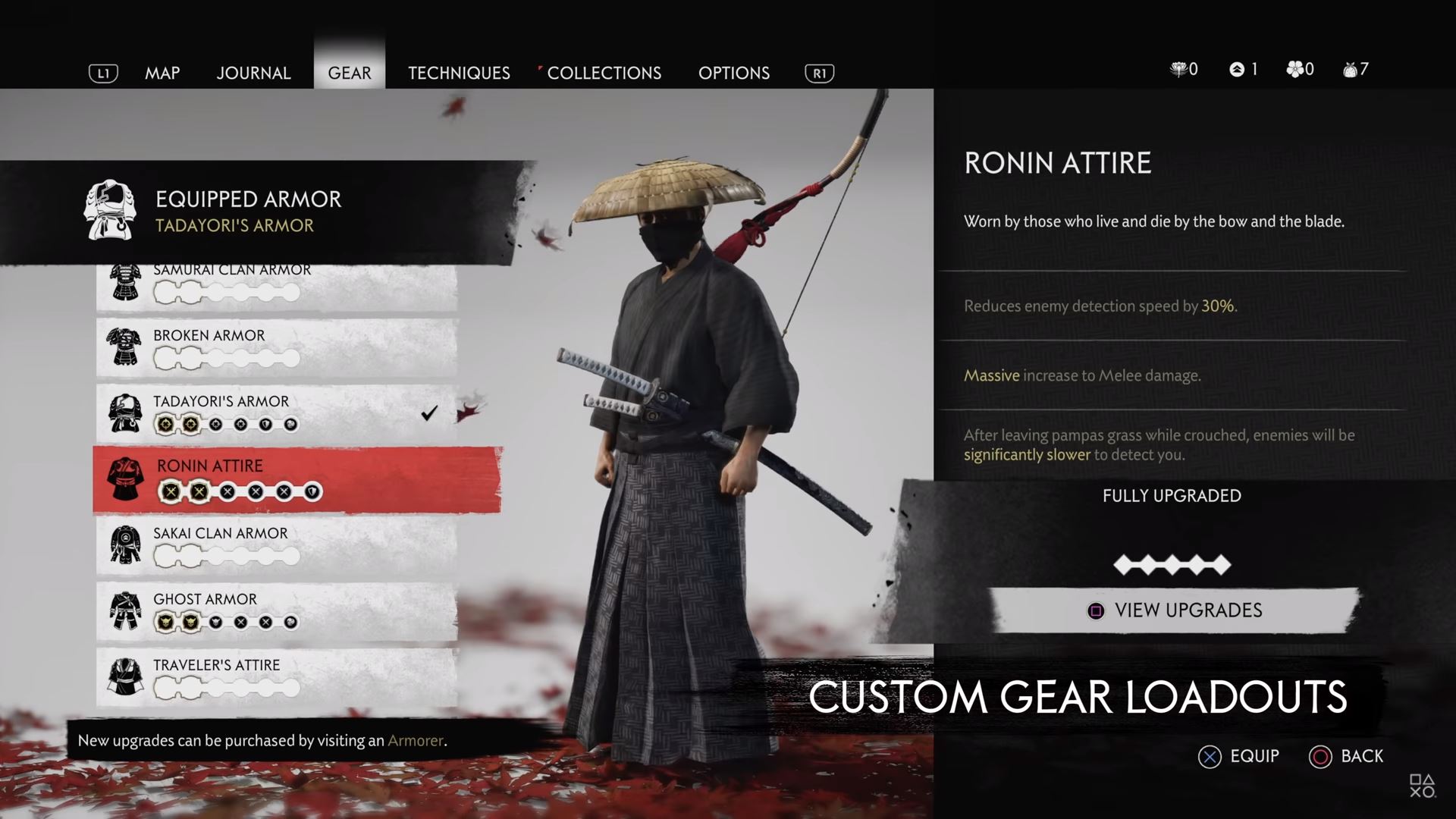 Also, players will now find an option to enable Armor Loadouts, (YES!!!) which allows you to assign all Charms and vanity items to each armor set to quickly swap between load-outs to match your playstyle and roleplaying preferences.