Ubisoft has announced that the latest The Crew 2 free update, Season 8 Episode 1: USST Cities, will be available today on Xbox Series X|S, Xbox One, PlayStation 5, PlayStation 4, as well as Windows PC through the Ubisoft Store, Epic Games Store, and Steam.
In this first episode of Season 8, The Crew 2 welcomes back the US Speed Tour, which previously had players traveling the country from East to West in Season 3. This time, they will put their driving skills to the test by mastering brand-new tracks deployed within the largest US cities. From the streets of New York, by way of Miami, Seattle or Los Angeles, focus will be key, as the slightest mistake could send them to the last position in the blink of an eye. The USST Cities episode includes 2 new events each week, for a grand total of 16 events over the next 8 weeks.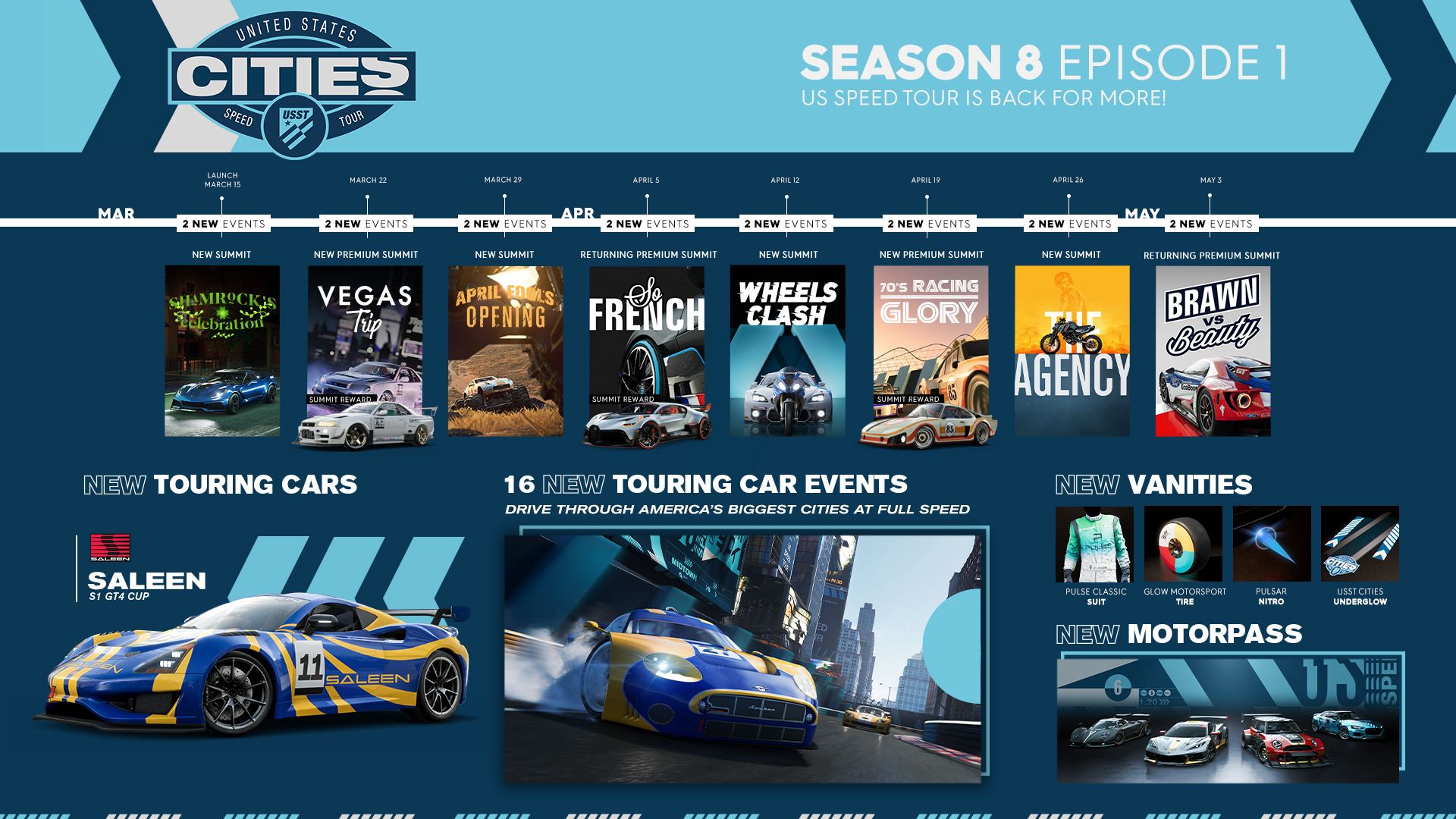 USST Cities also introduces a brand-new Motorpass, featuring 50 tiers of new exclusive rewards, both free and premium. They include high-performance vehicles, such as the Pagani Zonda F Primary Edition (Hypercar), the Mini Cooper S Checkered Edition (Touring car), the Chevrolet Corvette C8.R, the Audi RS 5 Coupé USST Official Edition (Street Race) or vanity items, outfits, currency packs (Crew Credits and Bucks), and more.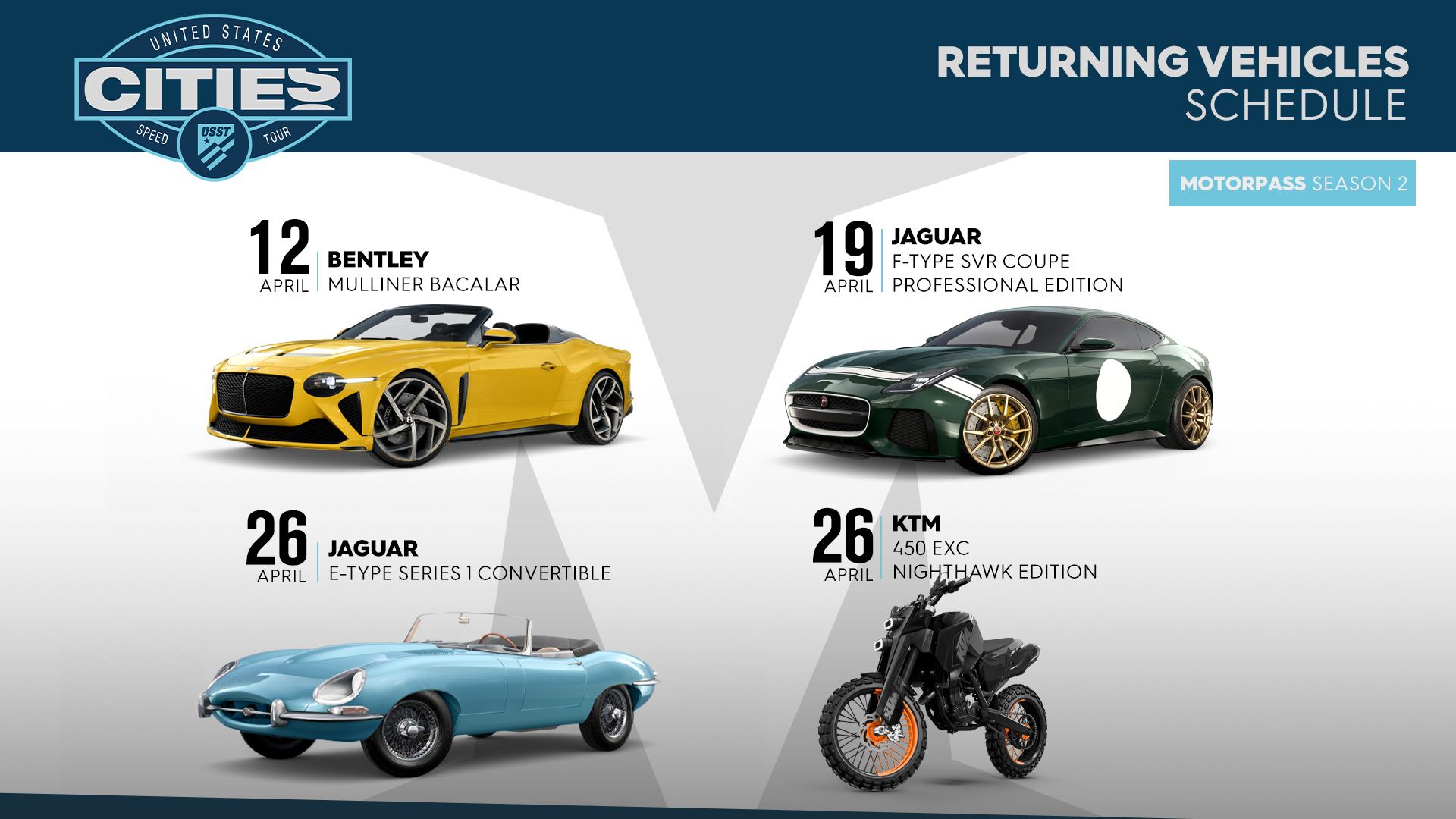 In Season 8 Episode 1, vehicles from previous Motorpass will continue coming back in the shop, allowing players to purchase them vehicles with bucks or CCs. The vehicles that will make their comeback are the Bentley Mulliner Bacalar (Street Race), the Jaguar F-Type SVR Coupé Professional Edition (Street Race), the Jaguar E-Type Series 1 Convertible (Street Race), and the KTM 450 EXC Nighthawk Edition (Motorbike).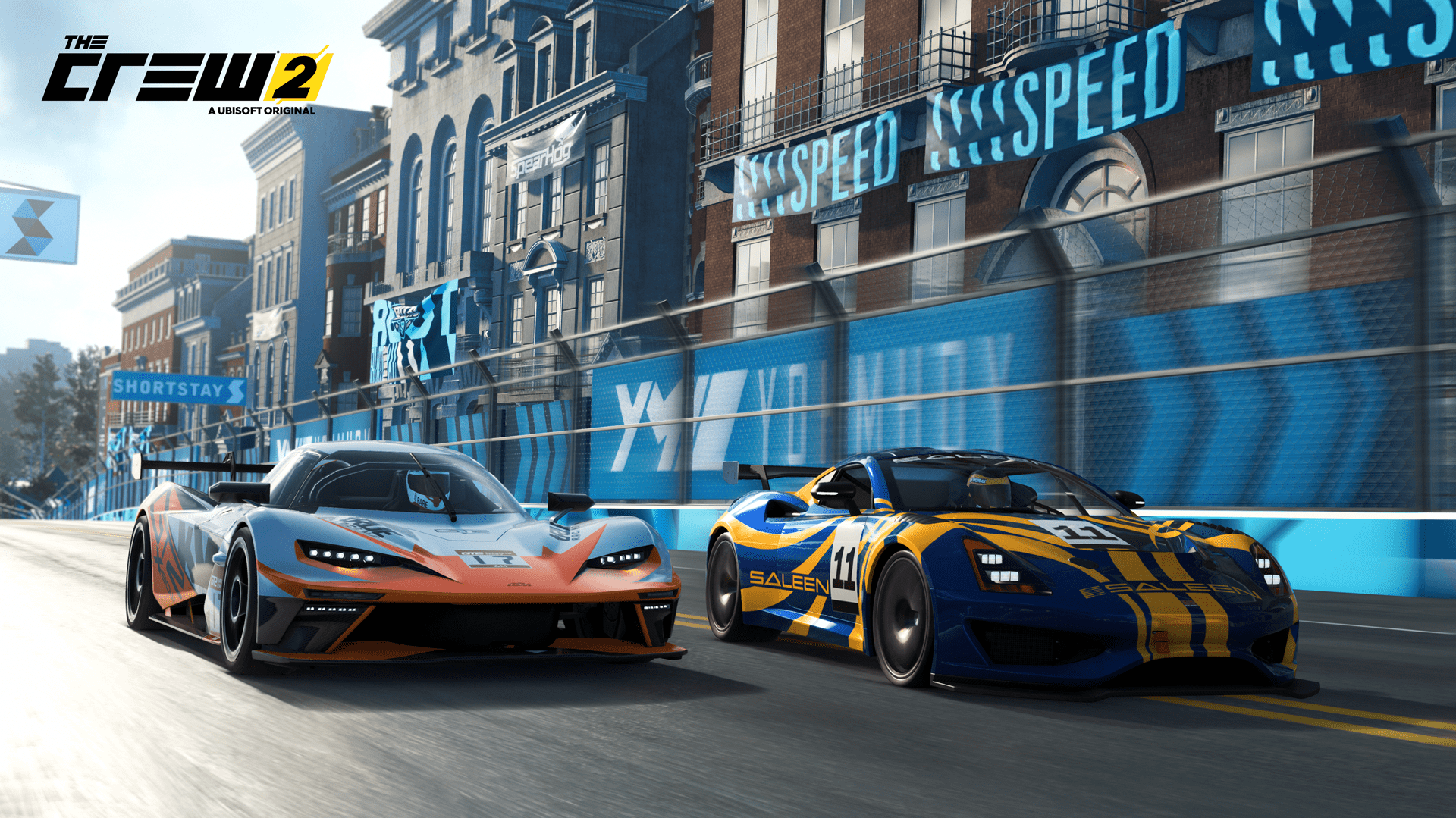 And the shop will also continue to grow with the addition new vehicles such as the Saleen S1GT4 Cup (Touring car), the Spyker C8 LaViolette GT2-R (Touring car), the KTM X-BOW GT2 (Touring car) on March 15th. S8E1 also comes with new customization options with 40 new vanity items, including avatar outfits, smokes, tires, underglows, window tints, and more.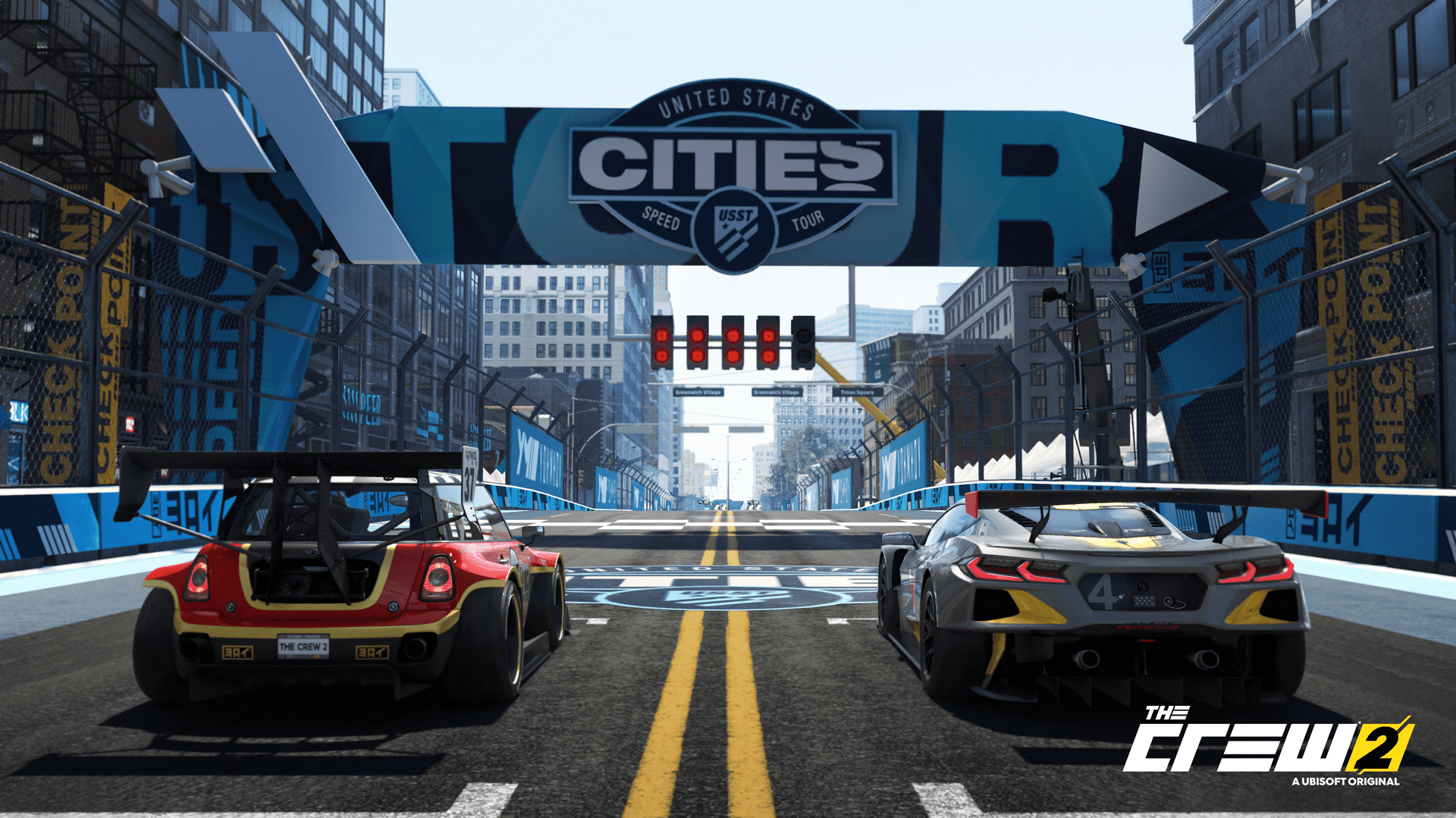 In USST Cities, players will also get to compete in 8 new weekly LIVE Summits, where there is only one goal: getting as high up the leaderboard as possible. Each week, the best players will be rewarded with exclusive items and vehicles based on their ranking.
But that's not all! For the most curious players, a new playground will be available in free ride: the Motorflix Arena, located on the shores of Lake Michigan, near Chicago. Players will experience the fun of riding big curves, and underwater tunnels right at Season 8's launch.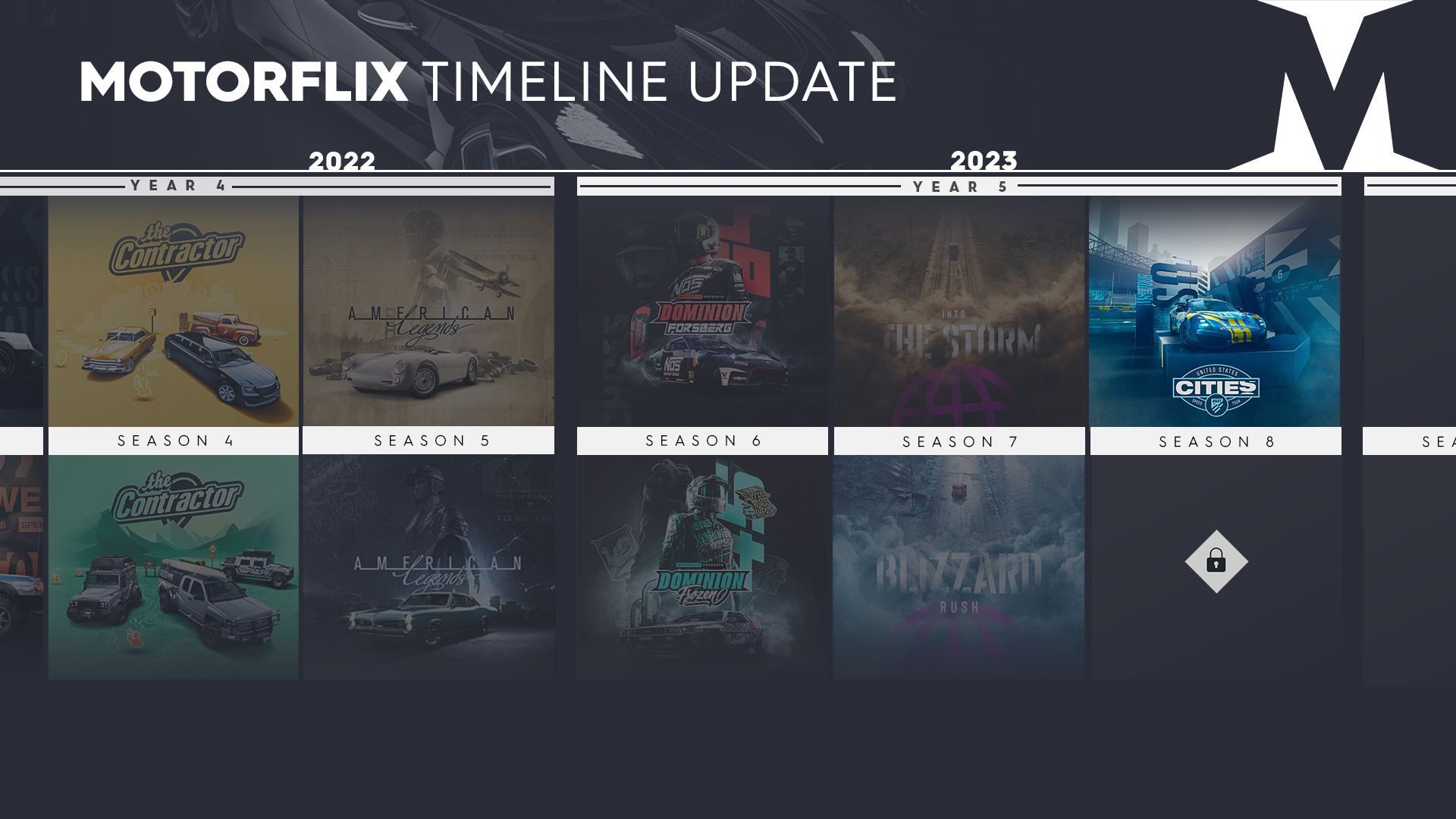 For the latest news on The Crew and all of Ubisoft's games, please visit: news.ubisoft.com
For more information about The Crew 2, please visit thecrewgame.com and please follow them on Facebook at facebook.com/thecrewgame.usa, on Instagram at instagram.com/thecrewgame, on TikTok at tiktok.com/@thecrewgame, and on Twitter at twitter.com/TheCrewGame or #TheCrew2.