Fallout 76's microtransaction currency is not going to be the classic bottle caps, its Atoms which is the in-game currency you can either buy via real money or completing various challenges to earn them.
Bethesda's Pete Hines mentions "We give you a shitload of Atoms just for playing the game. Folks that want to spend money on whatever the hell it is because they don't have enough Atoms, they can, but it's not, 'I'm now better playing against other players because I spent money.' It's not pay-to-win. And it's not loot crates." Ranging from simple challenges such as picking your first lock or fighting, cooking, crafting, harvesting and etc.
Atomic shopping spree
Here's what's available for sale using Atoms:
Hats
Poses
Photo mode
Outfits
Alternate skins for your Pip-Boy
Emotes
Camp items
Power Armor Paints
Weapon skins
Vault Boy mask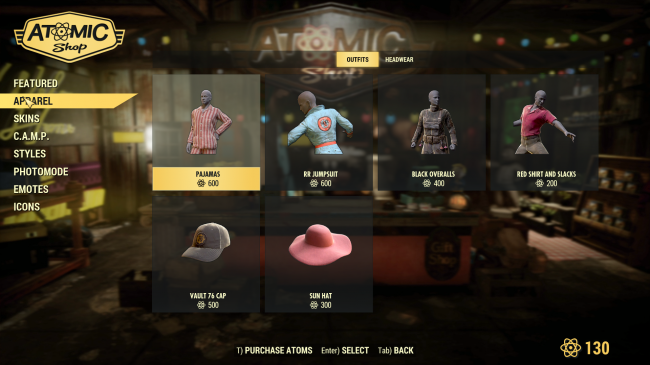 As revealed most of the items are purely cosmetics instead of weapons, loot boxes, armour, cards or a pay to win formula.
Is it enough to make you feel any better purchasing this game?.
Fallout 76 is coming real soon on November 14, 2018 for PlayStation 4, PC, and Xbox One.