Dragon Ball FighterZ has just powered up!!
Fans has been speculating since the games announcement whether we would see a Super Saiyan Blue since Freeza has his Gold Mode. Speculate no more as it has been already confirmed. It was reveal by Jump Magazine that Dragon Ball FighterZ will be featuring SSGSS Goku and Vegeta.
UPDATE: Bandai Namco has revealed that Super Saiyan Blue Goku and Vegeta will be stand alone characters. (Added images below)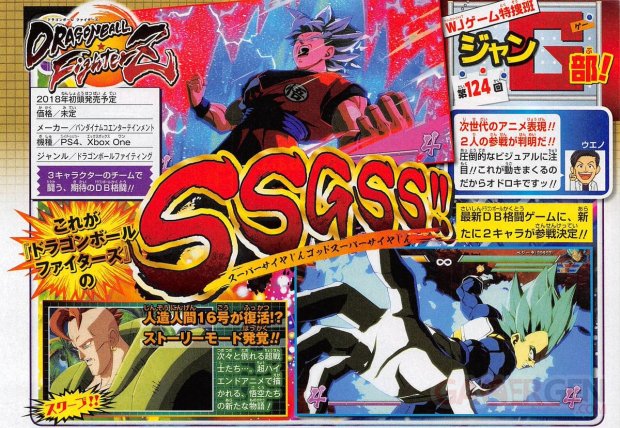 Anime worthy story mode and 3-vs-3 gameplay
Jump Magazine also reveal that the fighting game by Arc System will have a new anime quality story mode. It will featured Android 16 in a "what if" story where he revives and goes after the Saiyan Warriors. The arrival of Android 16 also come with a confirmation that Android 18 will be playable and will have a combo attack with Android 16.
The game will also have a 3-on-3 online party match where players can team up and fight against each other. The player tag in and out system will be in real time and should provide some crazy gaming moments.
Dragon Ball FighterZ is set to release early 2018 for the Playstation, Xbox and PC.