Developer Moondrop and Publisher Modus Games kicked off the new year by offering an in-depth look at the rich narrative and dynamic gameplay of their upcoming 2D Puzzle Platformer, Degrees of Separation. The game features the work of acclaimed fantasy author, Chris Avellone, the writer of Fallout: New Vegas.
Degrees of Separation combines the world of platformer and a touching fantasy story about relationships and polarity. The game is planned for a romantic launch in this coming February 14, 2019. Wub wub!
This game is for the love…
Degrees of Separation
taps into Chris Avellone's ability to craft rich, tapestry-like lore, telling the tale of a girl and boy from two different worlds whose lives intertwine. Ember and Rime, bound to the forces of warm and cold respectively, set off on a vivid journey where upon meeting they are instantaneously divided by their two disparate worlds, driving them together – and apart – on a journey to bridge the gap between them. Prevented from touching one another by their differing elemental affinities, Ember and Rime explore the magnetic potential of opposing forces.
Play with your other half…
Each level of Degrees of Separation represents a different stage in the couple's relationship, and thus offers a new mechanic that the two protagonists will have to master in order to progress. Offering players the option to go solo or co-op with a partner – either local or online – Ember and Rime each make use of their elemental abilities to solve puzzles as they traverse multiple unique worlds.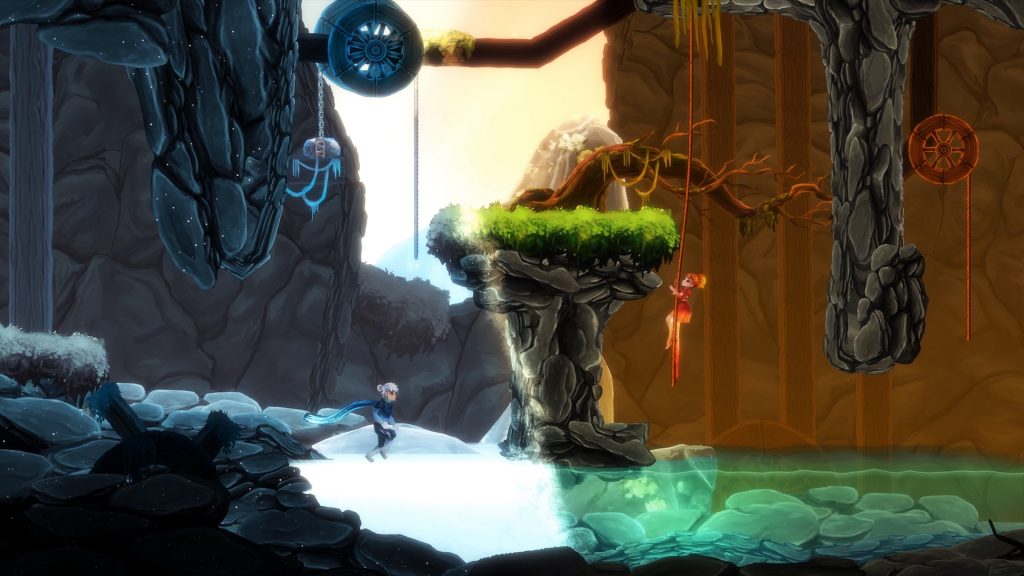 Game Features
2D Adventure Platforming. Experience beautifully crafted 2D worlds with a deeply immersive art style based on the aspects of contrasting temperatures.
Innovative Storytelling. Discover the potential of dual protagonists Ember and Rime and follow a complex story by acclaimed video game writer Chris Avellone.
Environmental Puzzles. Navigate distinct worlds and solve complex puzzles to organically alter situations and surroundings.
Cooperative Gameplay. Harness the powers of Ember and Rime in both single-player and cooperative multiplayer to interact with the environment in a variety of ways, both separately and as a team.
Non-Linear Levels. Traverse through diverse landscapes that each introduce a new game mechanic, weaving together gameplay, narrative, and character progression.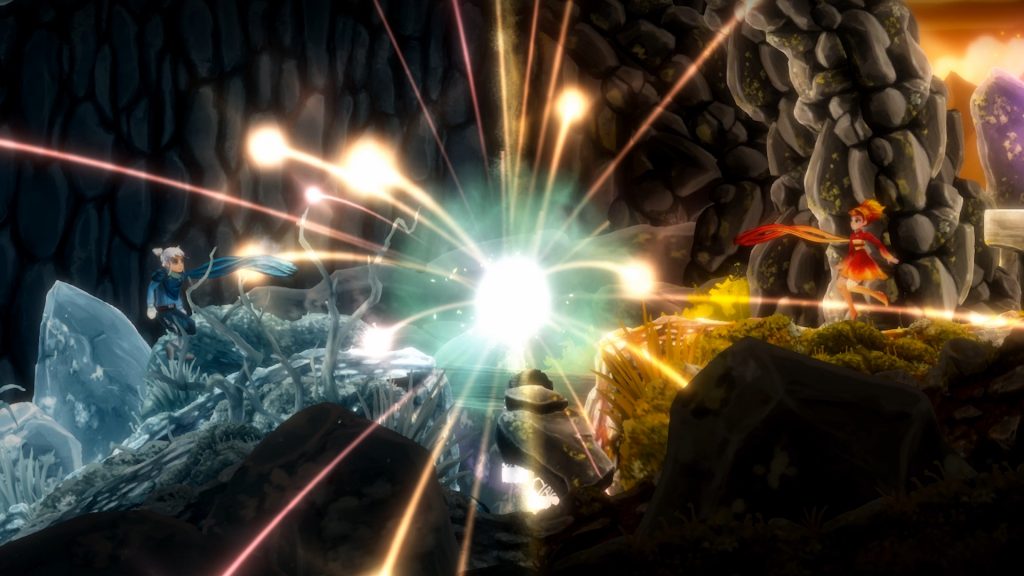 Degrees of Separation arrives on Nintendo Switch, PlayStation 4, Xbox One and Steam on February 14, 2019, for £15.99 (RM 85 est). To stay up to date on all the latest updates, check out the official website, follow Modus Games on Twitter, Discord and Facebook, and wishlist on Steam today!