Mintrocket a stand-alone brand of publisher Nexon, has unveiled the first unique gaming experience with Dave The Diver, set to launch on Steam Early Access later this year. Combining some adventure, a little RPG, and a splash of tycoon gaming, Dave The Diver plunges players into an oceanic adventure set in a mysterious marine cavern. As they explore the depths of the ocean with Dave, gamers will uncover the secrets behind the big Blue Hole.
Source: MINTROCKET
Dave The Diver will be showcased during Steam Next Fest this summer along with its first-ever demo allowing players to get their hands on the game ahead of its early access launch. Steam Next Fest takes place from June 13th-20th. In the meantime, gamers can head to Steam and stay on top of all upcoming news.
Dave The Diver offers a variety of gameplay including:
Deep-sea Exploration – Players will dive into a beautiful sea full of numerous fish species and giant creatures whose ecology and topography are constantly changing.
Restaurant Management – After the ascent, players can make and sell special sushi dishes with the fresh ingredients they've caught. Successfully running the restaurant and earning money allows players to take their exploration even deeper.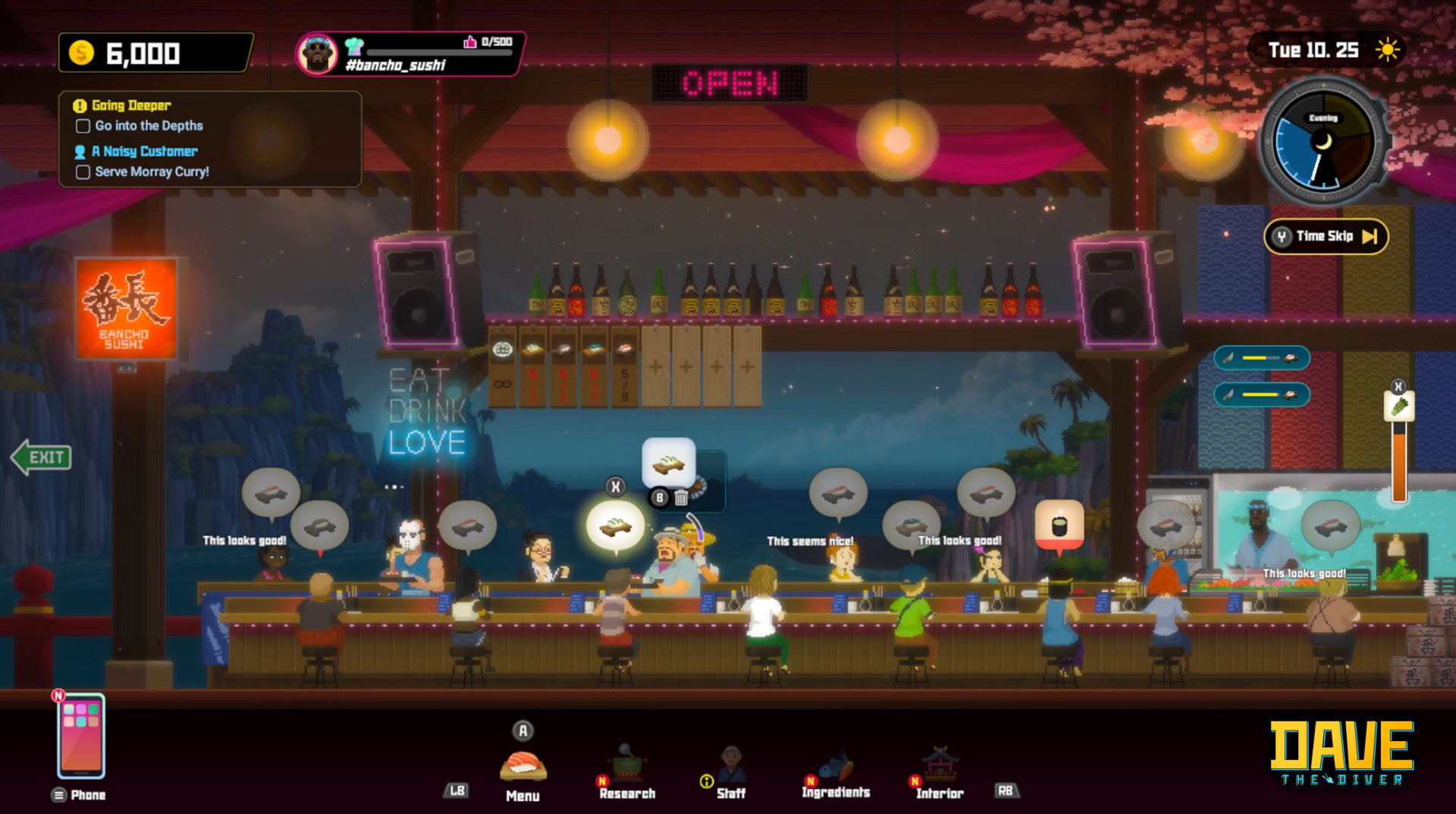 Avoiding Lurking Danger – An unknown creature awaits players in the giant blue hole, making it important to upgrade equipment along the way in order to keep up defenses.