When One Piece Burning Blood and its Collector's Edition was released, I took a good look at the poster and told myself "Nah Imma pass…." . Not because I didn't like what I see, but its near year end and now that I've become a father I thought I better start saving. Then some time later, around a month or two, one of my sellers (whom I regularly deal with) dropped me a text. Said he have this one unit of CE but he took the game out for himself but left everything else Inside. He was going to let it go cheap and thought I'd be Interested.
Well Good Sir….You have come to the right person and given him the perfect reason to spend some money.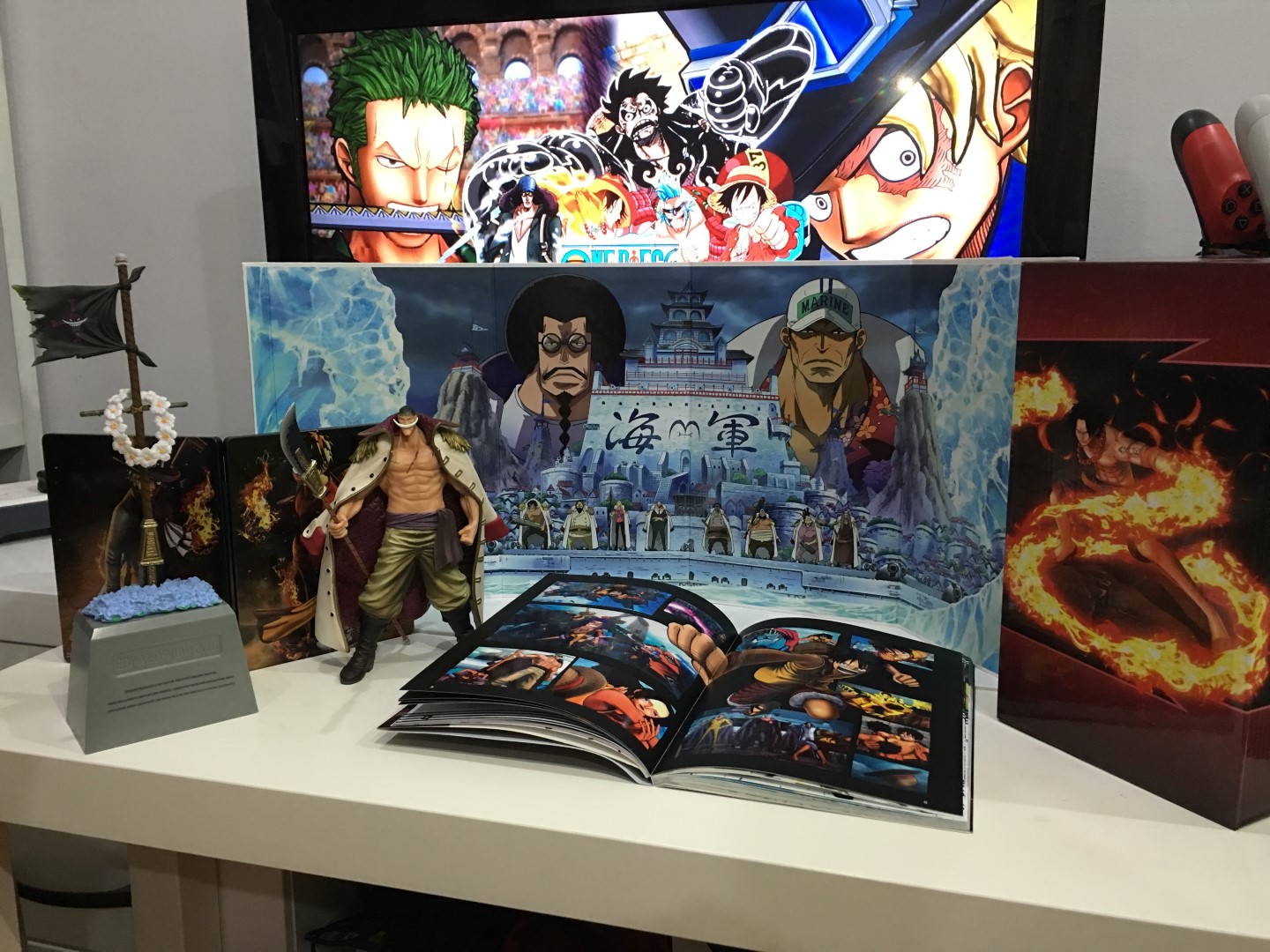 The background card of the Marineford also serves as an exterior wrapper for the CE's Box via magnet so if you just unwrap it, it looks like that in the photo.
This CE does not come with the steel case, I bought the steel case separately. This CE actually is considered a very small CE, even the box (the one with the Ace portrait) is very small. There is only a Figurine, a tombstone of Edward, a very nice Artbook and that Marfineford poster card.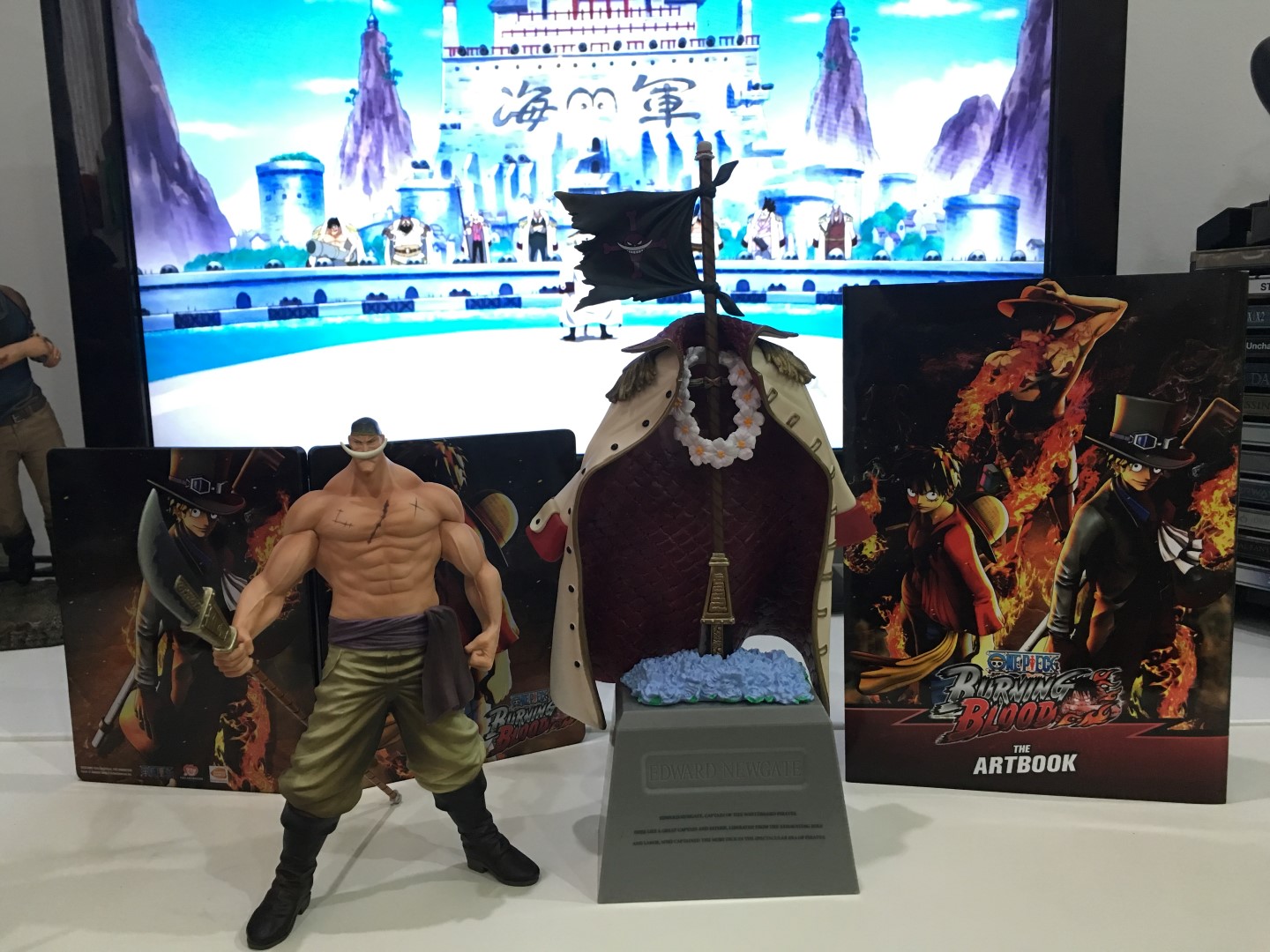 Edward's coat can be detached anytime to be hung onto his grave.
"Edward Newgate, Captain of the Whitebeard Pirates. Here lies a great Captain and Father, liberated from the exhausting role and labor, who captained the Moby Dick in the spectacular era of Pirates"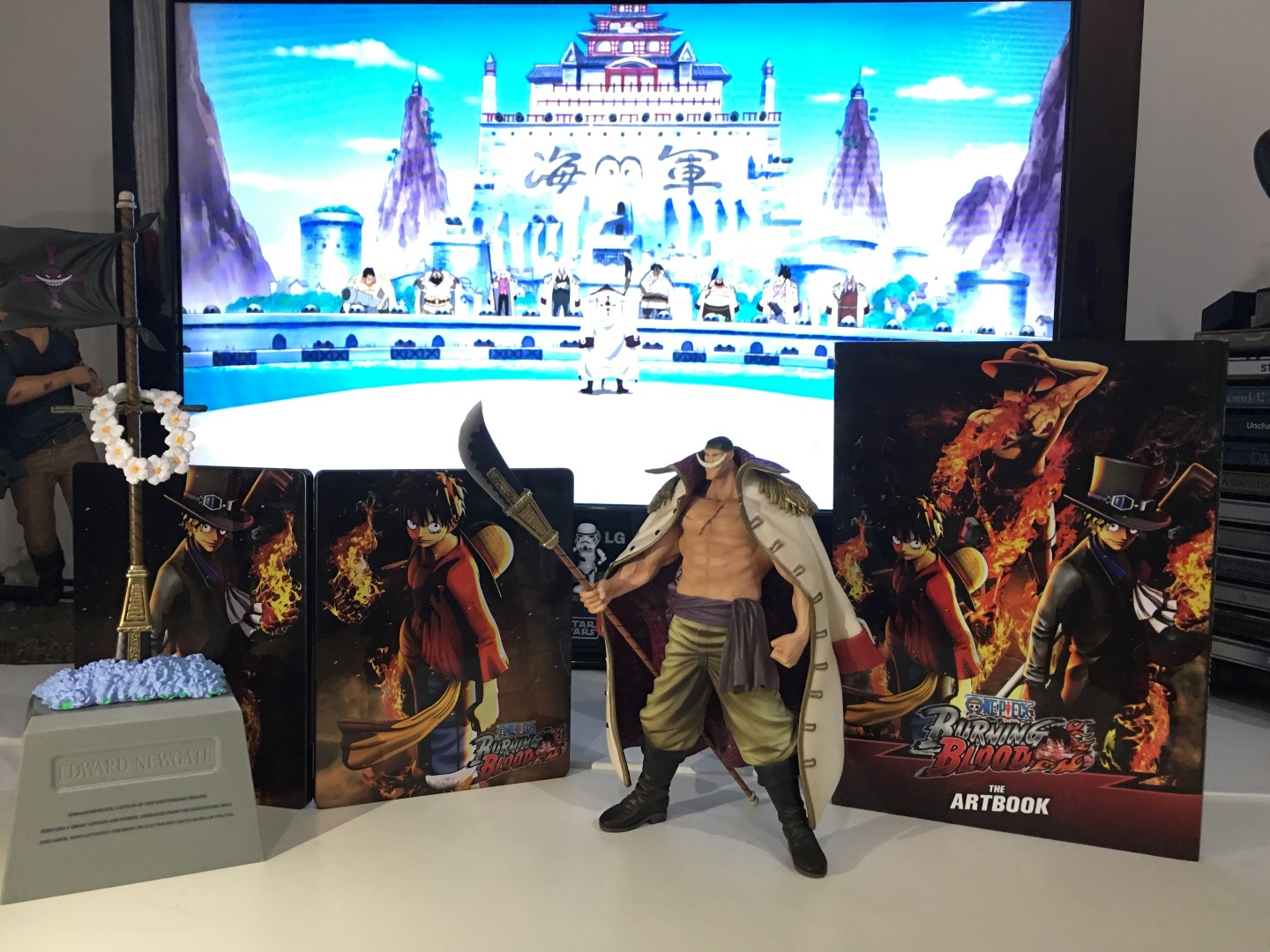 On the right, you'd see the Artbook. I must put it here clearly, this is the BEST ARTBOOK I've ever seen in a Collector's Edition. Yes this one beats Overwatch's.
Check out some of the pages below.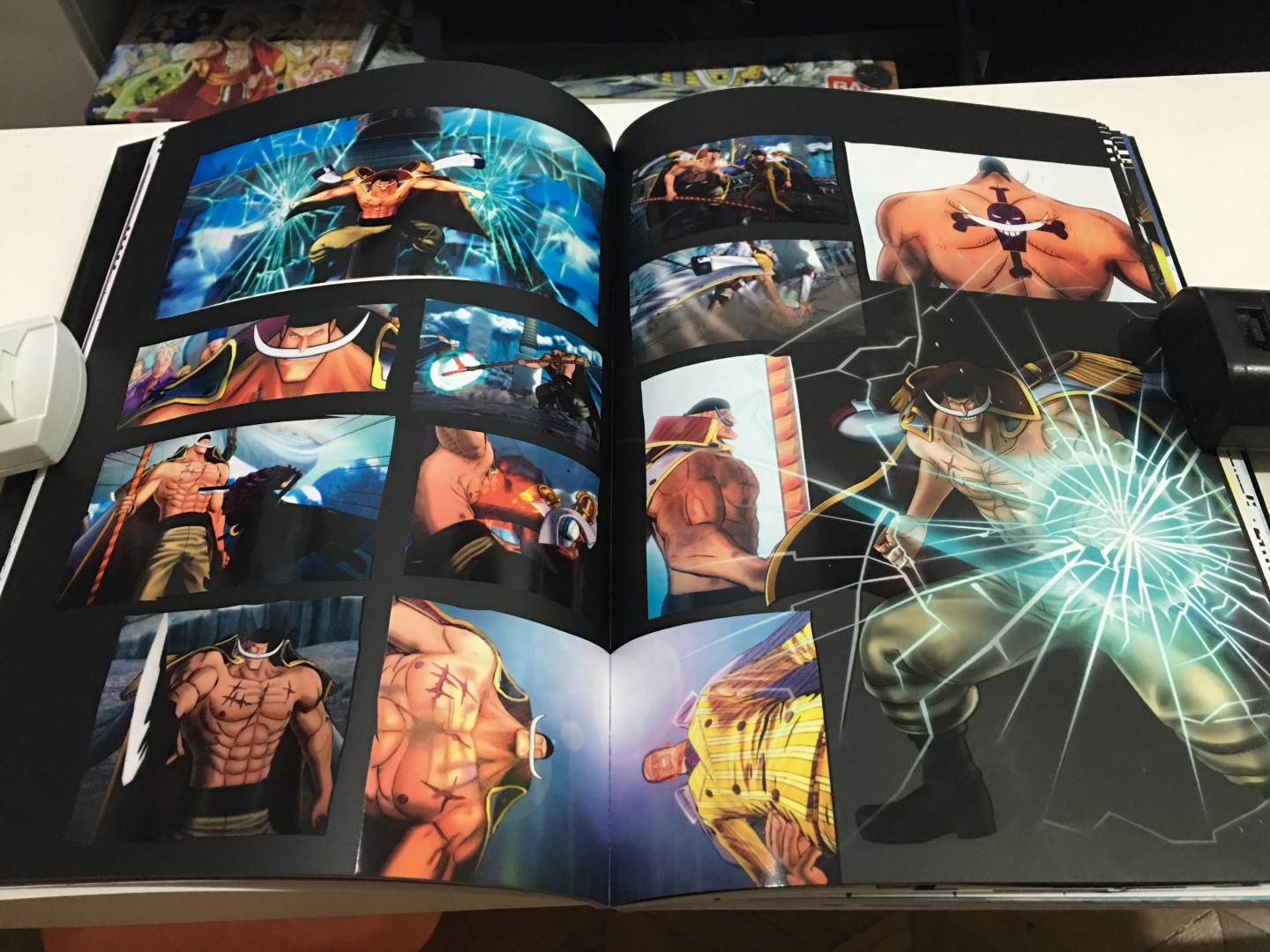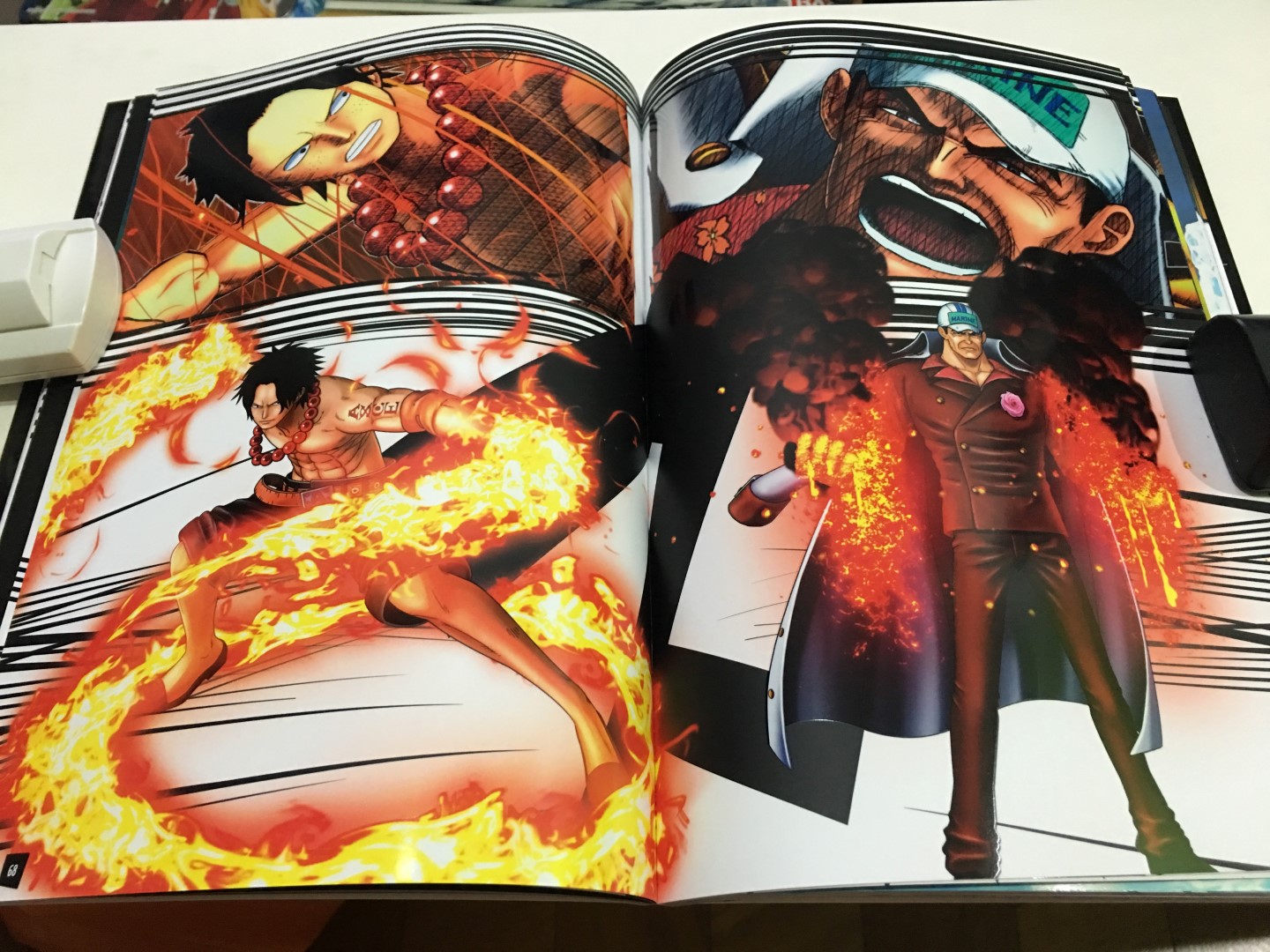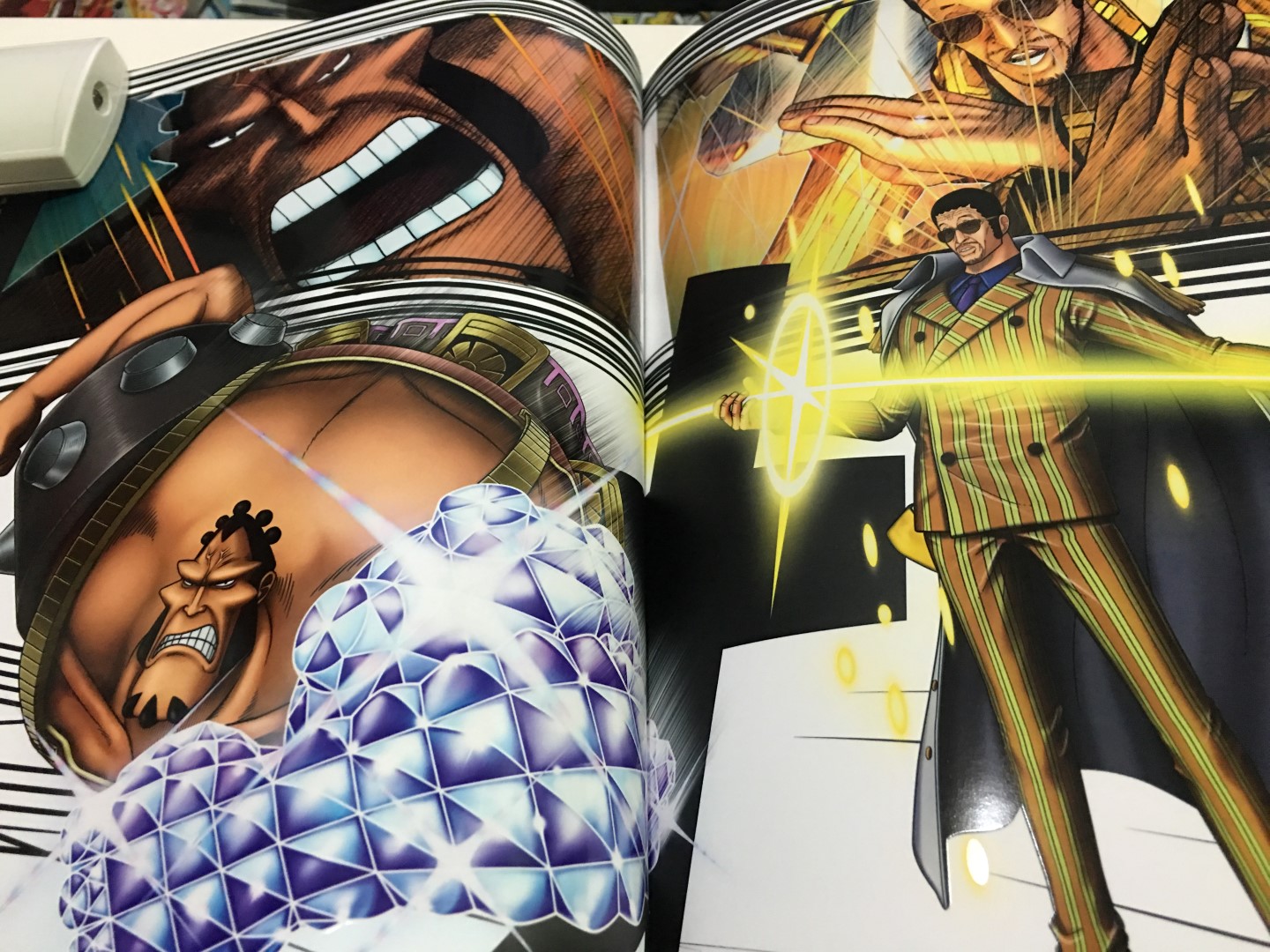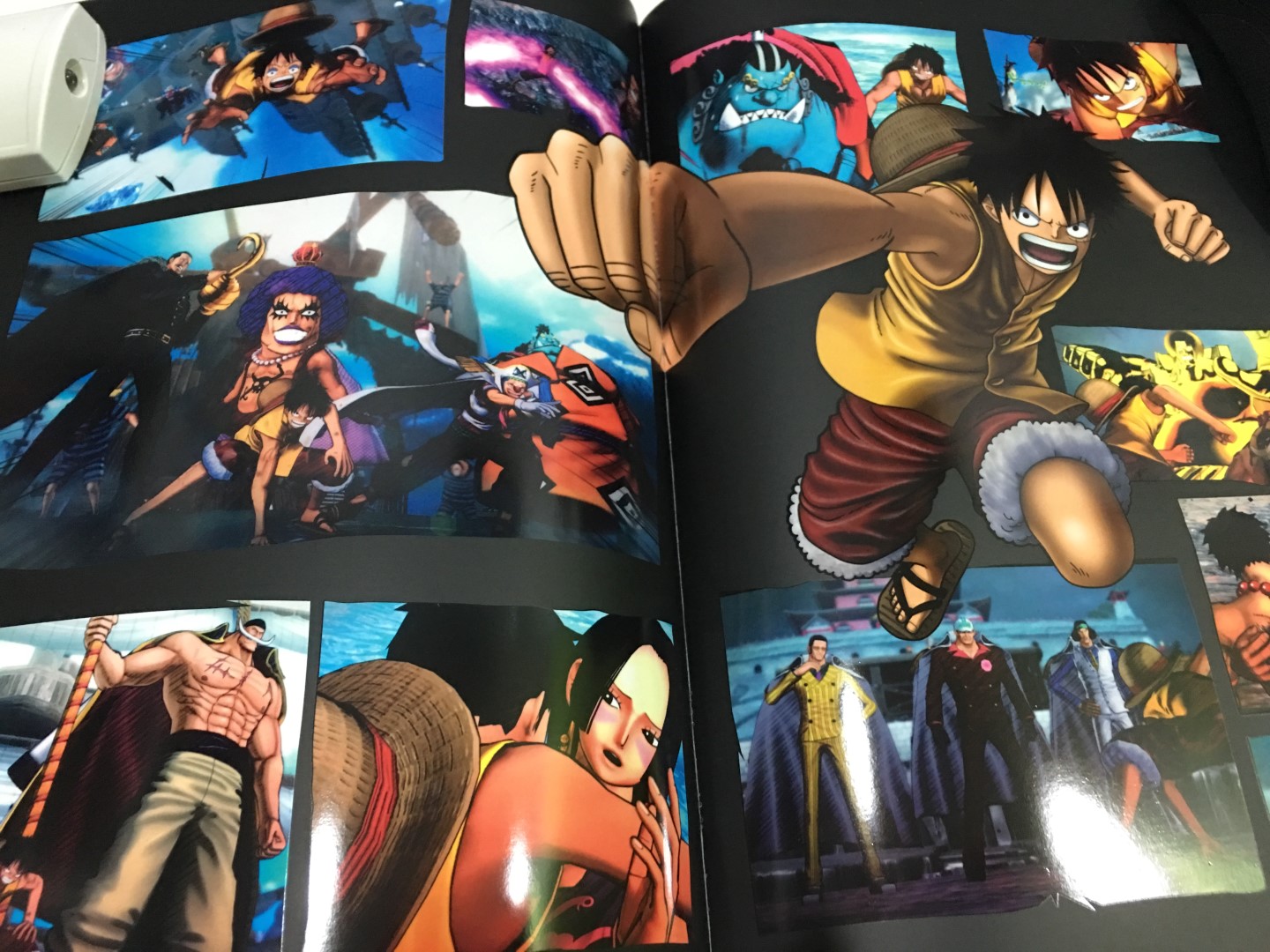 There are at least 3-4 different types of paper in this Artbook. If you notice the last Photo, the background of the paper here is Matte Black but the printings here are glossy.
I have seen many so called Artbooks in Collector's Edition that don't deserve to be called Artbooks nor associated with anything near the meaning of "Art". But this one right here, this is what people wan't. Designers and Artist who respect themselves and their work, studios that appreciate Art and Creativity. Many people forgot that Collector's Editions are meant to be something worth collecting and Artbooks are often overlooked and badly done. Bandai have done themselves proud in this area in this case if you ask me. Truly beautiful. Thank you so much for showing others how it is done.