Hi everyone, I've gotten a new CE for myself. Kudos to one of our clan members @Arqrez for getting his first CE which is a Deus Ex one also, now I have a partner in crime and perhaps very soon, we will be writing about his CE instead of mine. But for now, here goes, the Deus Ex Collector's Edition everyone!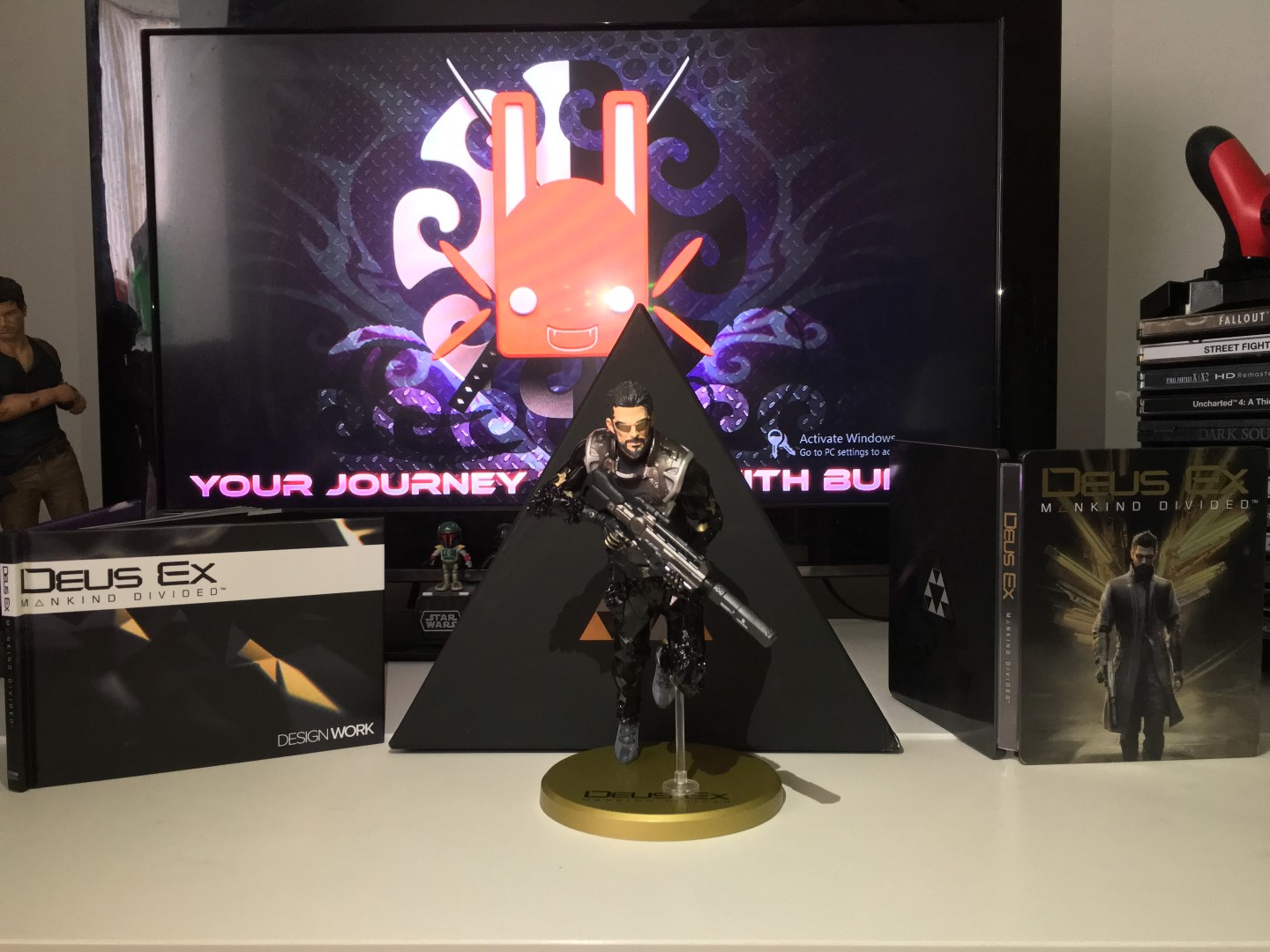 Whats in this CE? Far Left, you are looking at the Artbook, followed by the figurine, and the steel case. Thats all.
The most unique thing about this CE will be the Box. The triangular box, sexy but not sturdy. Easily dents and the matte surface makes every little scratches visible obviously. But the shape tho, I like it very much. There isn't much to tell about this CE however, there are only 3 items inside. Artbook, Figurine and the Steel Case.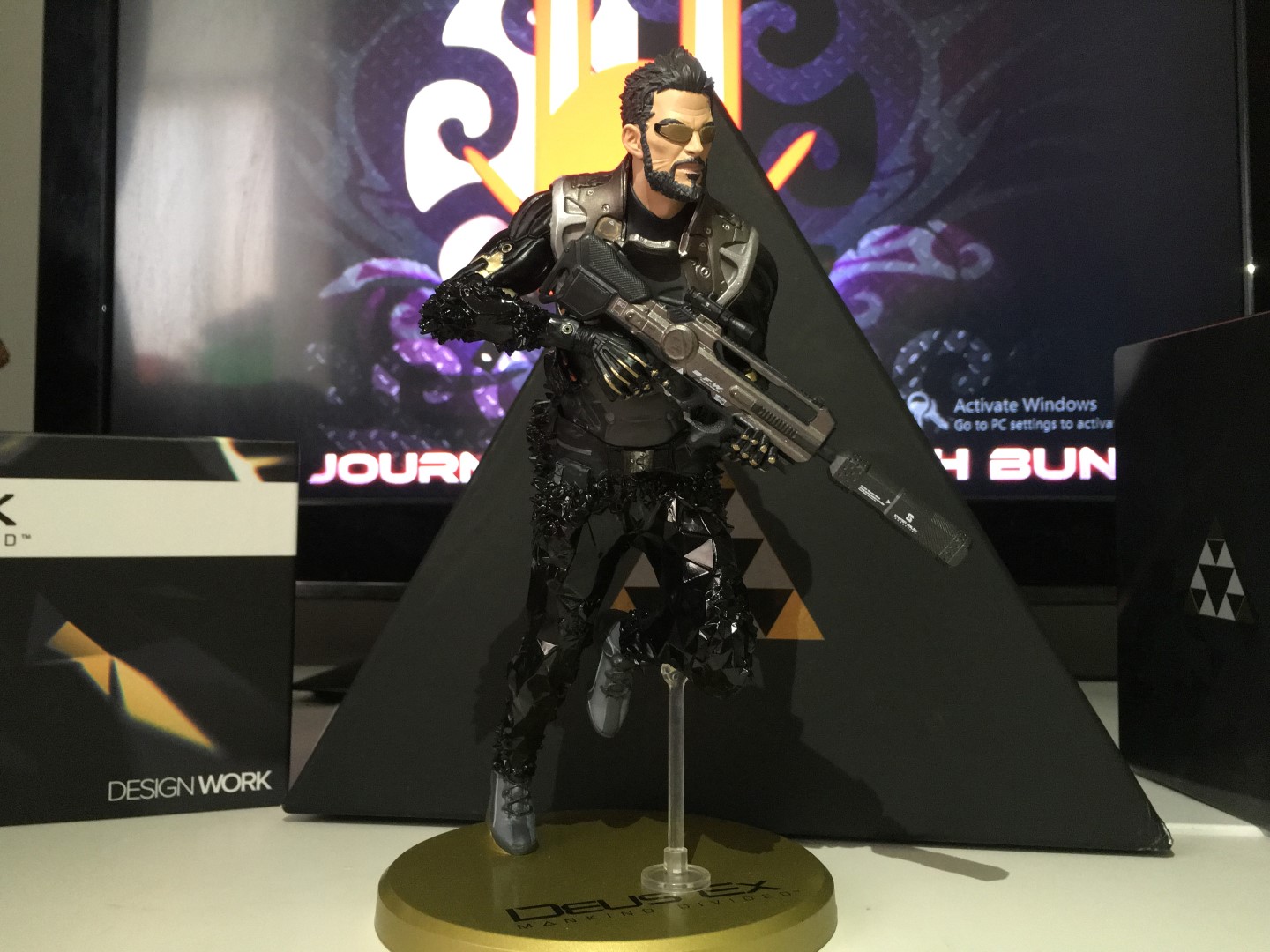 Since there's nothing much to show, I'll just quickly show a couple more of the Figurine's photo.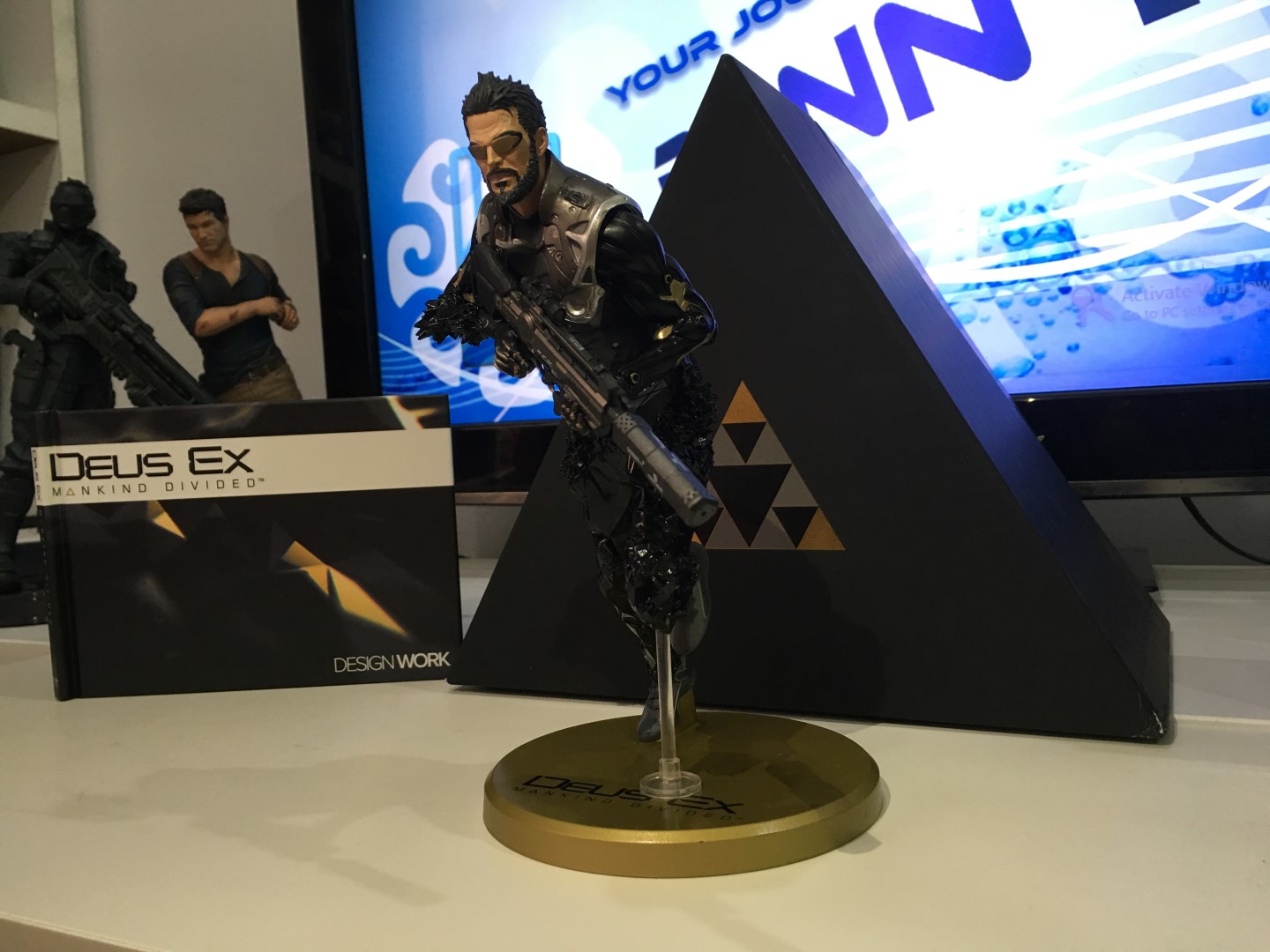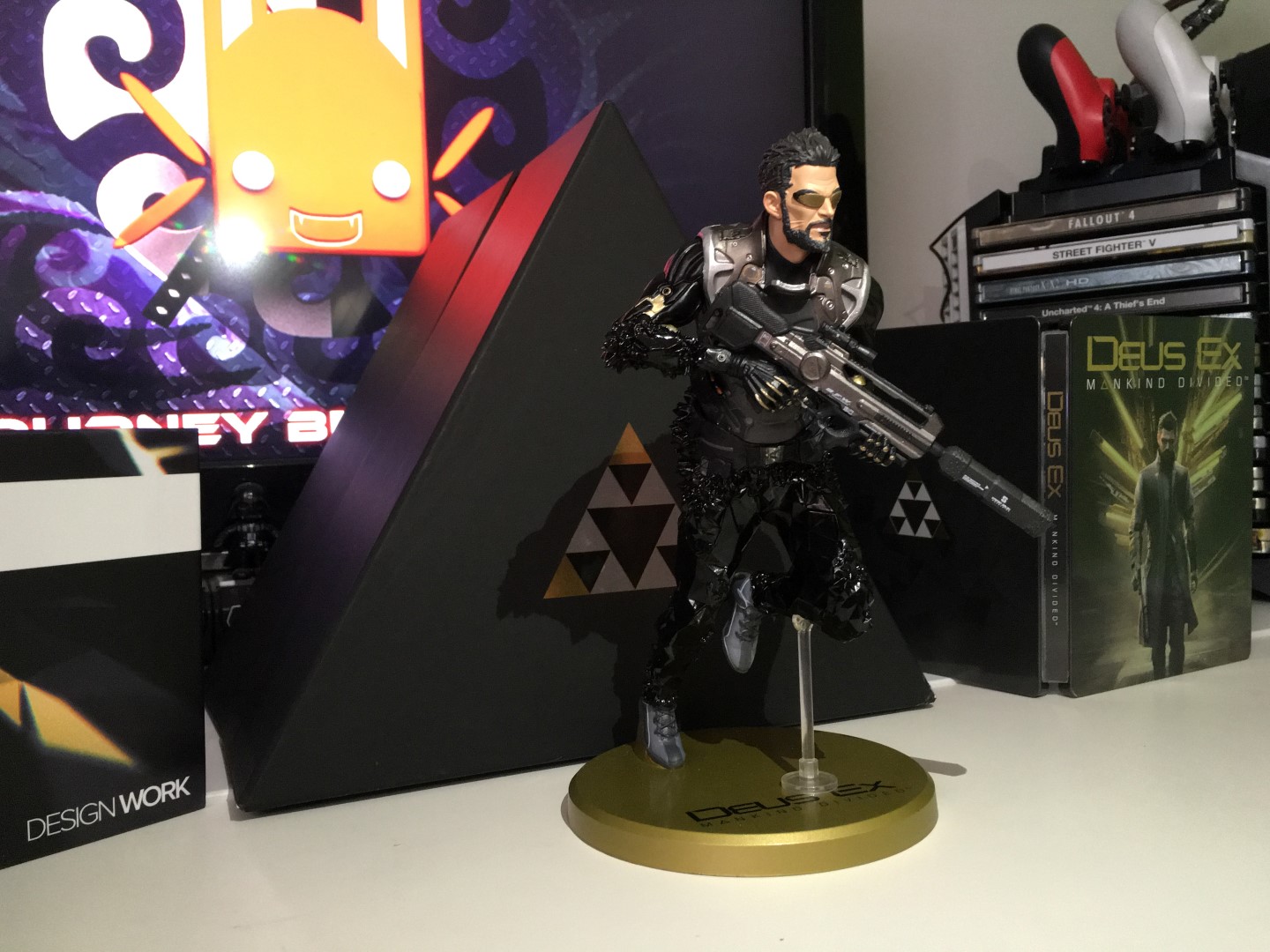 Taaadaaaa thats it. See ya next time folks.