Developer Spry Fox (Alphabear, Triple Town, Road Not Taken) share that their summer update for their beloved title, Cozy Grove, is now live! Spry Fox has continuously made updates to the title since its debut back on April 8th, which was met with rave reviews from press and content creators. The game is currently available on Steam, the Epic Games Store, PlayStation 4 & PlayStation 5, Xbox One & Xbox Series X|S, and Nintendo Switch.
The past patch updates, which were driven by feedback given by the Cozy Grove community in Discord and Reddit, included hundreds of QoL, balance changes and bug fixes. Notable changes included but were not limited to: increasing the stack size limits of various items, increasing the amount of storage available to players early in the game, reducing the difficulty of several quests, and a whole bunch of UI improvements. However, today's latest update really elevates the gameplay experience for existing players and new players by adding a ton of new features and content!
If you were already excited about the Summer Update to Cozy Grove, you're in luck: we've got a whole lot of icing for that cake! https://t.co/oskObIGD7v pic.twitter.com/t9AgWJRKfw

— Cozy Grove (@CozyGrove) June 8, 2021
Summer update includes:
New NPBs (non-playable bears) with new quest types and rewards
New critter-catching and stone-skipping activities
The ability to name your pet animals
A still-secret "summer event" that will begin in July
Dozens of new decorations and clothing items, plus new photo standees
Two new, original song additions to the Cozy Grove soundtrack
And most importantly, players can now hug the bears!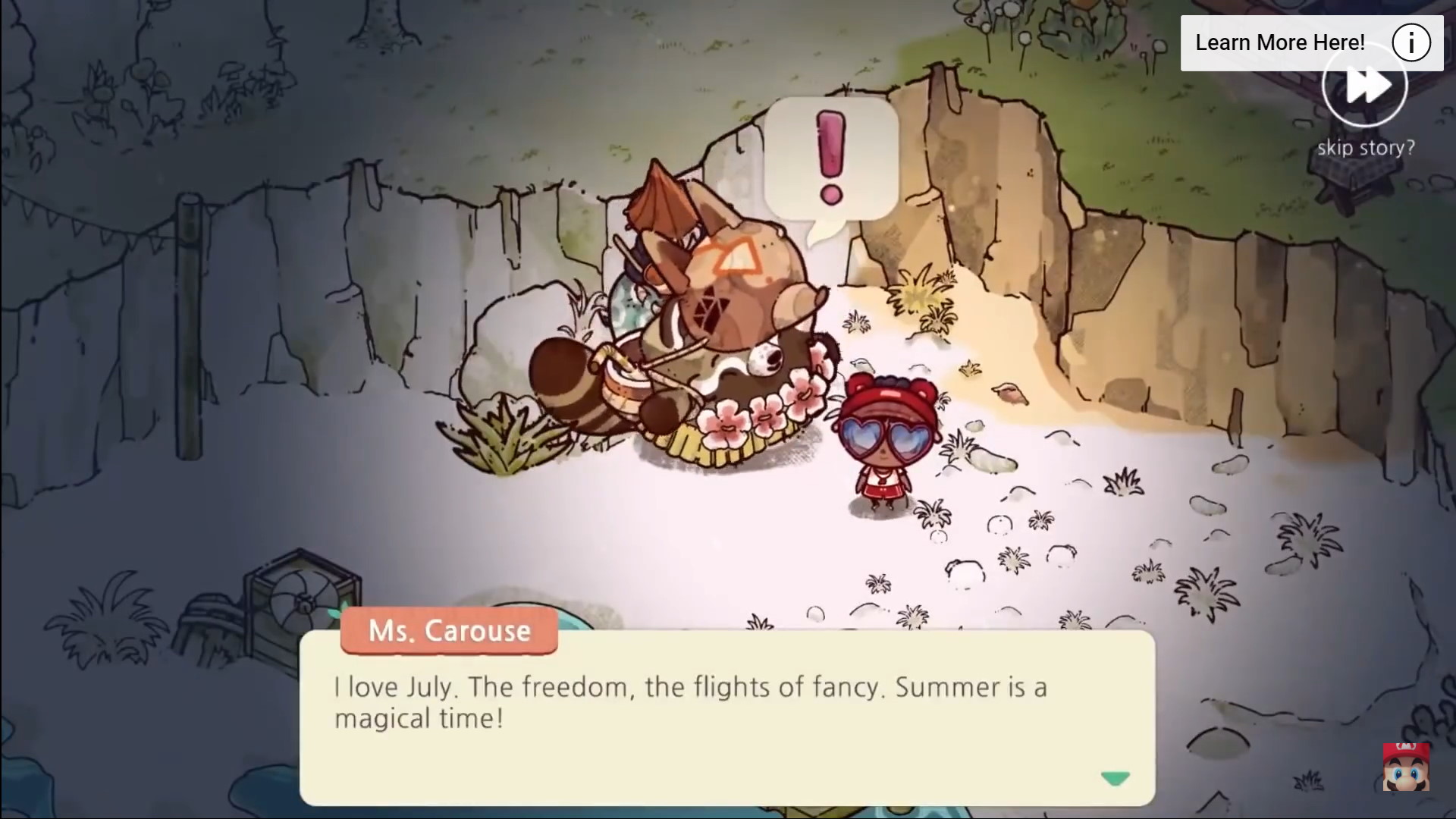 About the Game:
Cozy Grove is a game about everyday life on an island paradise – that's haunted! As a spirit scout it's your job to help the spectral inhabitants with their afterlives. You'll build a camp, make friends with the characters, and bring colour back by decorating. Explore the forest every day to find new items to craft, and areas to explore. Embark on quests tied to your relationships with the various spirits, decorate and customize your camp, make the island your own! With procedurally generated changes and a living world to keep you company, you'll never run out of fun new things to do or collect. With a little time, a little love, and a lot of crafting you'll bring colour and joy back to Cozy Grove!
Beautiful, dynamic, hand-drawn landscapes that come alive when you help a spirit in need.
Dozens of memorable characters and spirits for you to find and befriend.
Collect spirit animals, craft decorations, go fishing, and more!
40+ hour campaign filled with side quests, designed to span months of playtime.
Our first major #CozyGrove update is coming, right in time for summer! We'll be teasing out the details in the days ahead. You can read about some of the stuff to come here: https://t.co/SD4IkbPwvE pic.twitter.com/JZxvPlOJsw

— Cozy Grove (@CozyGrove) June 3, 2021