Sledgehammer Games has revealed details about Call of Duty: Vanguard multiplayer which will put players in the shoes of a global force of Operators. The game is built on an engine developed to power 2019's Call of Duty: Modern Warfare. Here is some information from Call of Duty: Vanguard's Blog post.
Multiplayer – The Most Ways to Play
The game will feature sixteen maps for traditional core play, four maps for 2v2 Gunfights and one Champion Hill experience, all made available on launch day for Vanguard's Multiplayer.
More Modes to Play
Vanguard will also introduce a new game mode named, Patrol. which is based on Hardpoint. This objective-based mode features a scoring zone in near-constant motion which will keep Operators moving around the map if they want to rack up points for their team.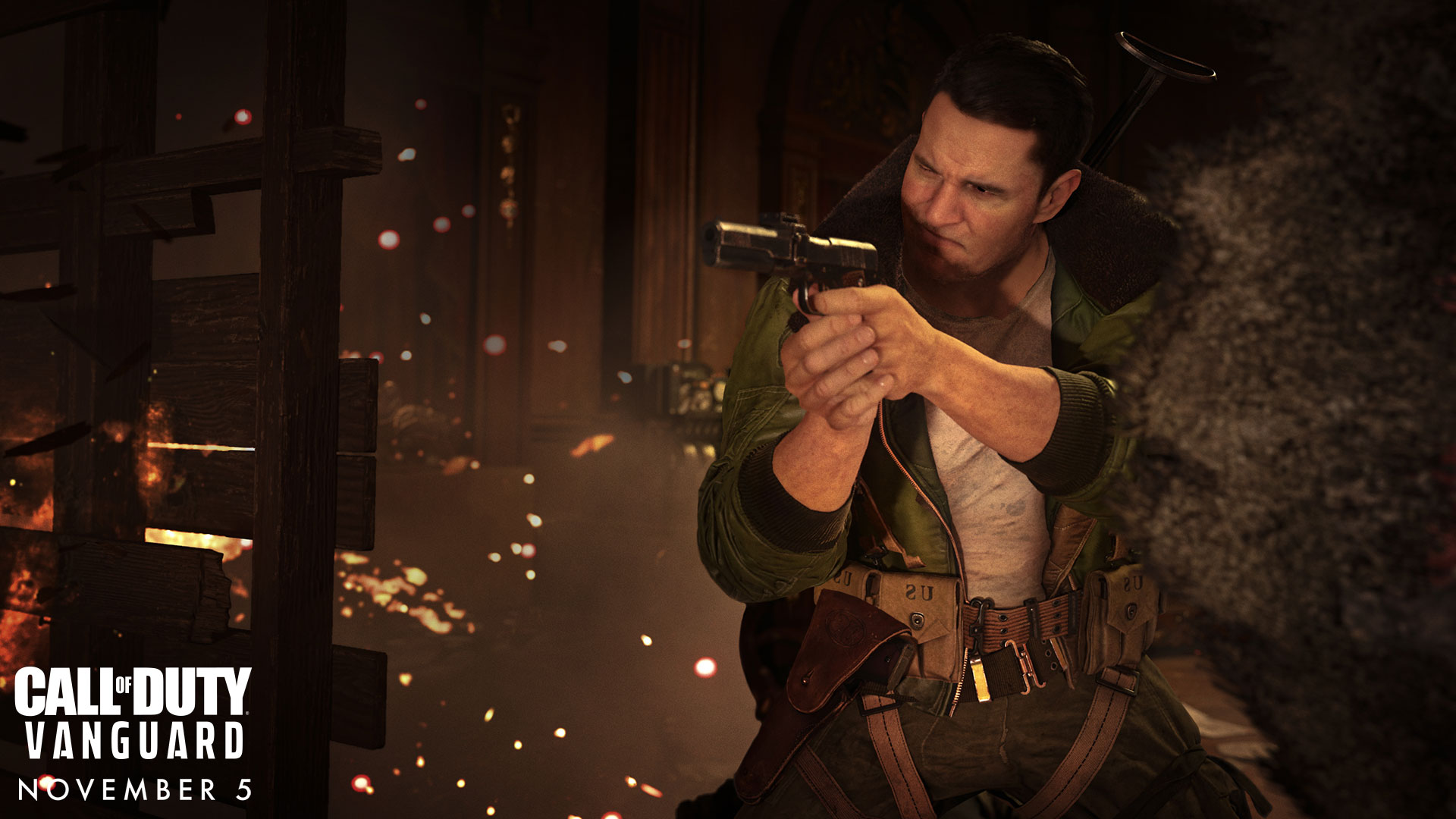 Combat Pacing: More Ways to Play
Although these returning modes will be familiar, a new Combat Pacing system offers a new dynamic in the name of player choice. When queuing up for Multiplayer, the following Combat Pacing options are available to you:
Tactical: These are the lobbies that franchise veterans know well. This is the experience that you're used to with classic Call of Duty combat timing. Tactical Combat Pacing is always 6v6.
Assault: This option provides balanced Combat Pacing that gives you enough room to breathe and a lot of targets to kill. Assault is a middle ground between Tactical and Blitz. In Beta Weekend 1, player counts will vary between 20 and 28 players.
Blitz: High-action lobbies see the intensity cranked up to frenetic levels. Prepare for plenty of combat when choosing to join a Blitz. In Beta Weekend 1, player counts will vary between 28 and 48 players.
Those who want to hop into a game can also set the Combat Pacing to "All" and get a variety of Combat Paces between each match, in a similar fashion to how Quick Play allows you to hop between an assortment of modes you select.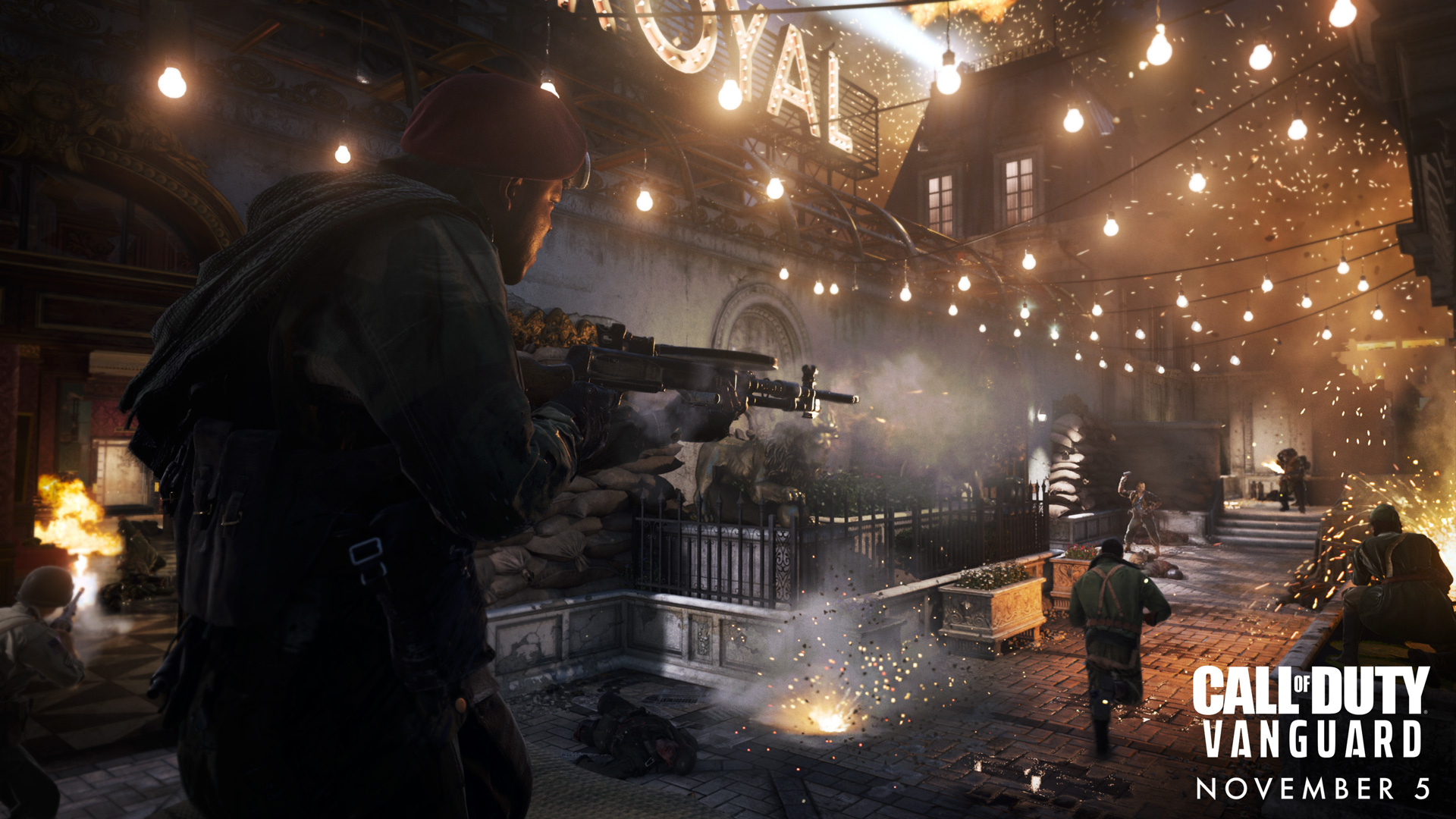 More Ways to Squad Up: Clans and Group Rewards
No matter what map or mode or how big or small the lobby is through Combat Pacing, expect more innovations when you play as a squad with an all-new Clan system. The Clan system will feature elements from the Modern Warfare (2019) Regiments system, which will be carried forward and renamed "Groups." Clans will feature bespoke progression, emblems, and even Battle Pass–related rewards unlocked for your entire group, giving you and your squadmates something to aim for outside of victories during play sessions.
Vanguard will be cross-generational and cross-platform so no soldier will be left behind, especially with Clans on the horizon.
Beta Information and Download Instructions
There will be 2 weekends available for Call of Duty: Vanguard Beta.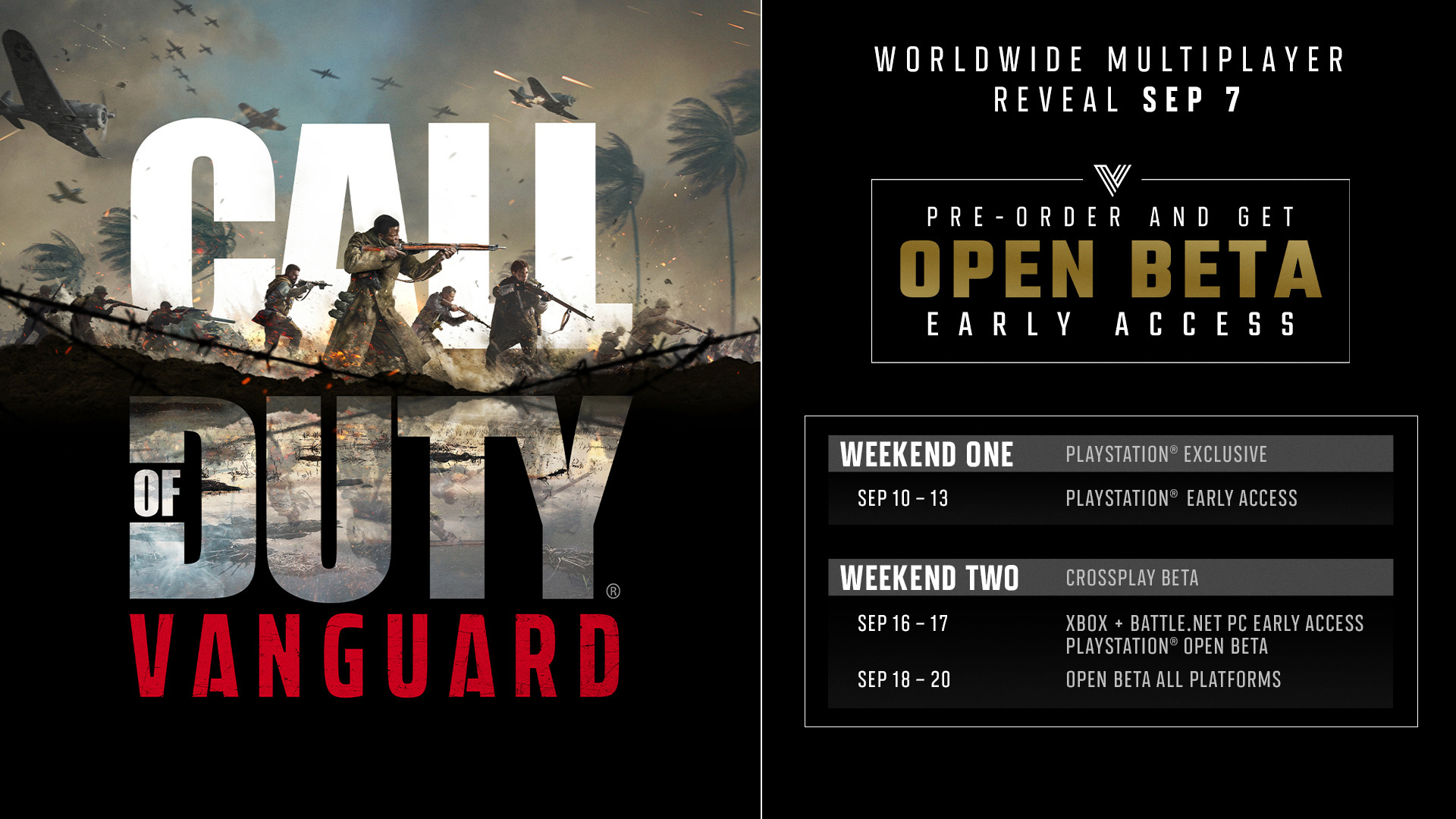 Weekend 1: PlayStation Early Access
This weekend is available for those who pre-ordered Call of Duty: Vanguard for PlayStation 4 or PlayStation 5. It will take place on Friday, 10th September 10 AM PT until Monday, 13th September 10 AM PT.
Digital preorders will have access to the Early Acess automatically, while those who preordered physical versions may get their code from their retail and redeem it at callofduty.com/betaredeem using an Activision account.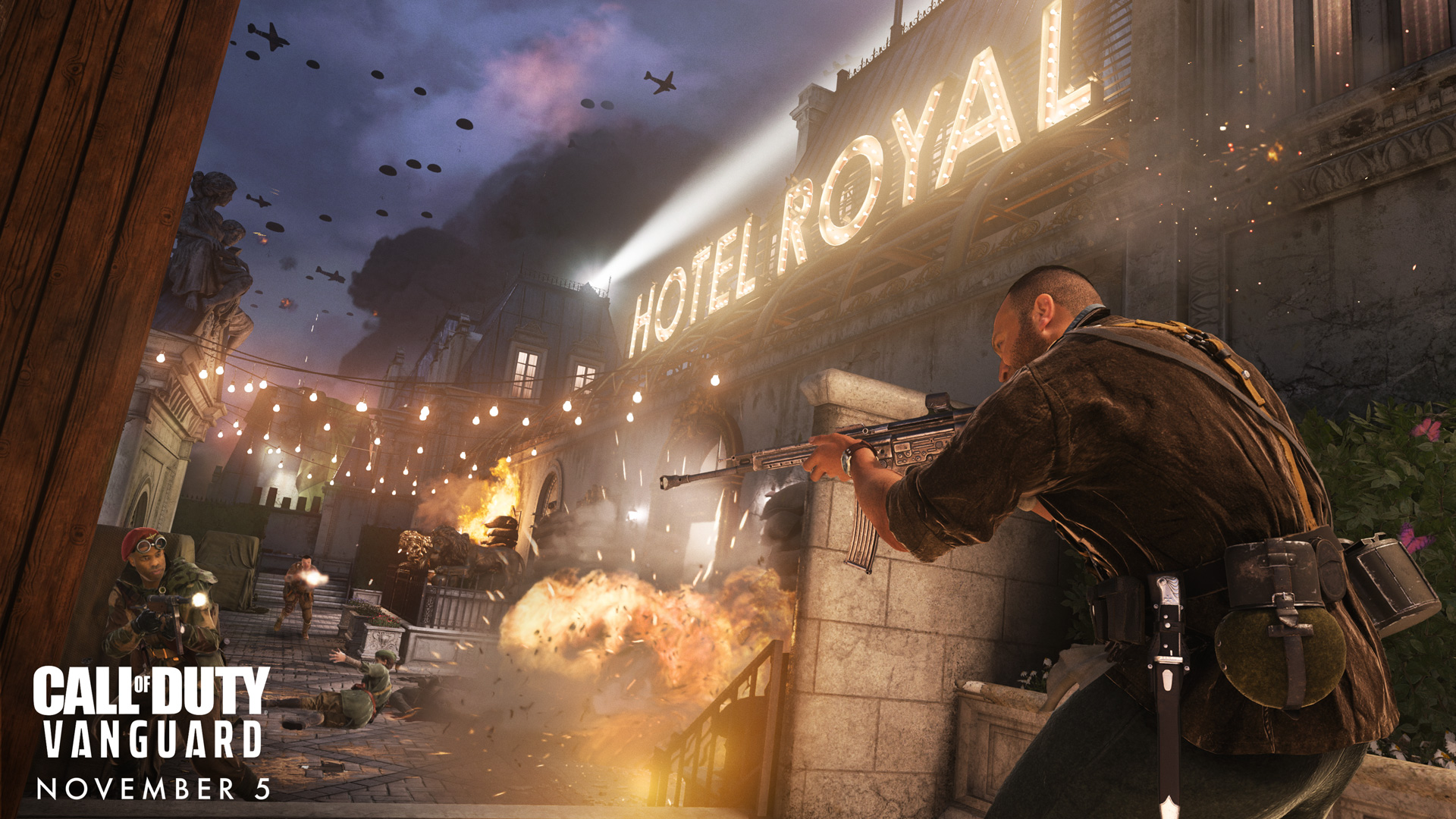 This Beta weekend will introduce the following samples of the full MP content:
Three brand-new Vanguard maps: Hotel Royal, Red Star, and Gavutu.
Three traditional game modes to try — Team Deathmatch, Domination, and Kill Confirmed — and a new one called Patrol, available during Weekend 1.
A return to Champion Hill, now with a new weapon set.
Those who participate in the Beta and reach level 20 will receive a Weapon Blueprint for Call of Duty: Vanguard and Warzone (available in Vanguard following the game's launch on November 5 and in Warzone when the new main map launches later this year). Also, those playing Call of Duty: Mobile will receive an Arthur Kingsley Operator, available shortly after the end of the Beta.
Further intel about these rewards, and a deep dive into the exact contents of the Beta, will be available at the Call of Duty Blog later this week.
Weekend 2: Crossplay Beta
Depending on the platform, the start of Vanguard's second Beta weekend will be from Thursday, 16th September at 10 AM PT to Saturday, 18th September at 10 AM PT. This will be either an Open or Early Access Beta with more information to come next week.
For more information about preordering Vanguard, click here.
Intel Drop Regarding Call of Duty: Warzone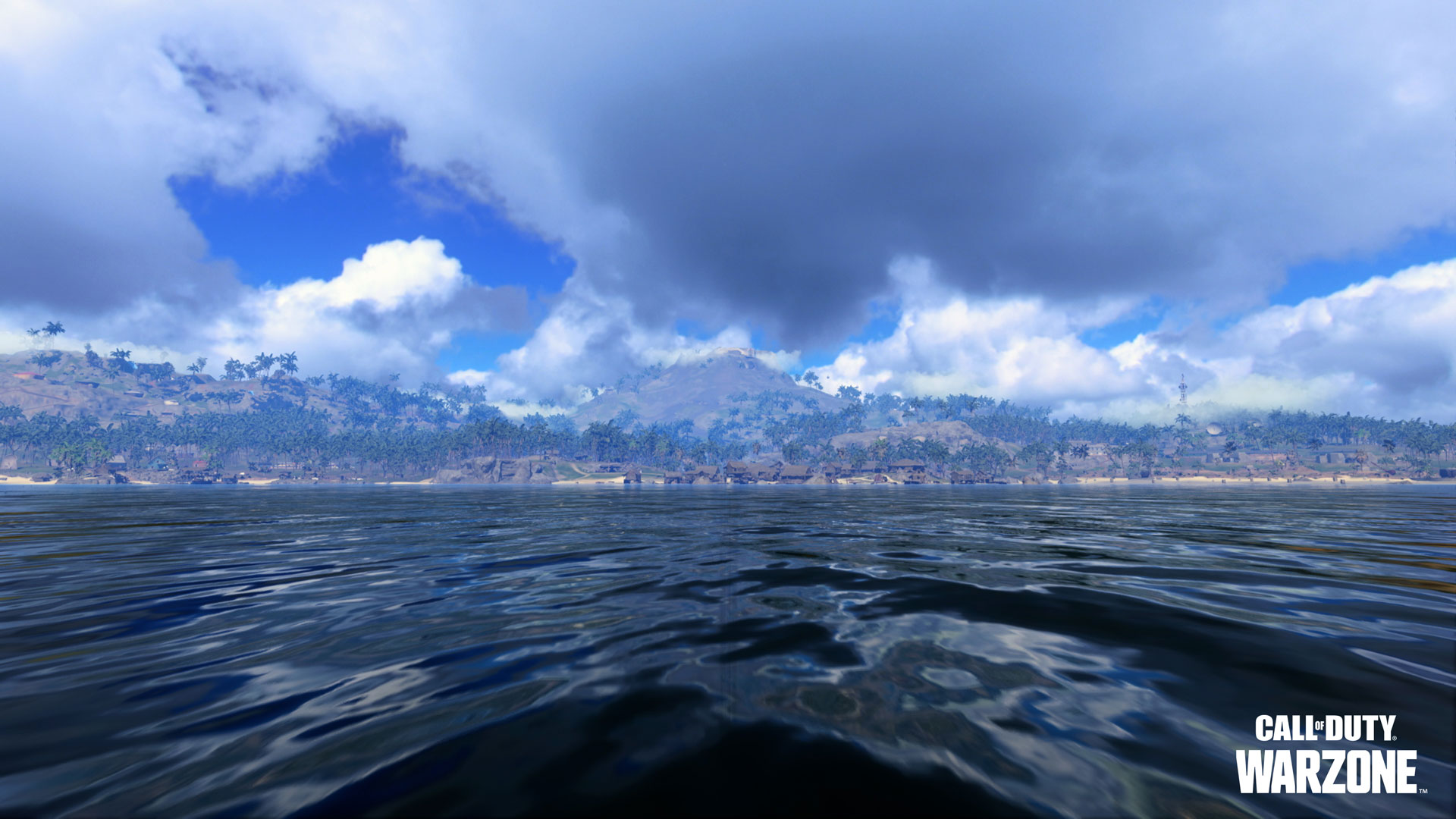 Raven Software, in conjunction with partner studios Sledgehammer Games, Beenox, High Moon Studios, and Toys for Bob, has confirmed that Warzone will receive a new map based within the Pacific later this year following the launch of Call of Duty: Vanguard n this blog post. The Pacific map will feature an entirely new island play-space built from the ground up, complete with all new points of interest.
New Anti-Cheat System and Commitment to Post-Launch Content
In addition, as previously confirmed, Warzone's Pacific map will launch with a brand-new, multifaceted anti-cheat system for PC. Raven is currently putting the system through its final paces and comprehensively testing it, so we are excited to have it ready on day one when the new Warzone experience releases.
The intel contained here is related to content available before the end of 2021. During the holiday season and throughout 2022, be ready for a massive calendar of free post-launch content featuring new MP maps, modes playlists, community celebrations, limited time and seasonal events, and much, much more.
More intel to follow in the coming weeks.
Call of Duty: Vanguard will be available globally on PlayStation 5, PlayStation 4, Xbox One, Xbox Series X|S, and PC via Battle.net on Friday, 5th November 2021.