SoulCaliber VI is less than a month away from its release but fans will be glad to know that there will be a network test/open beta from 28th September 23:00 (GMT+8) until 30th September 11:00 (GMT+8). Here is some information from PlayStation Store Malaysia Listing.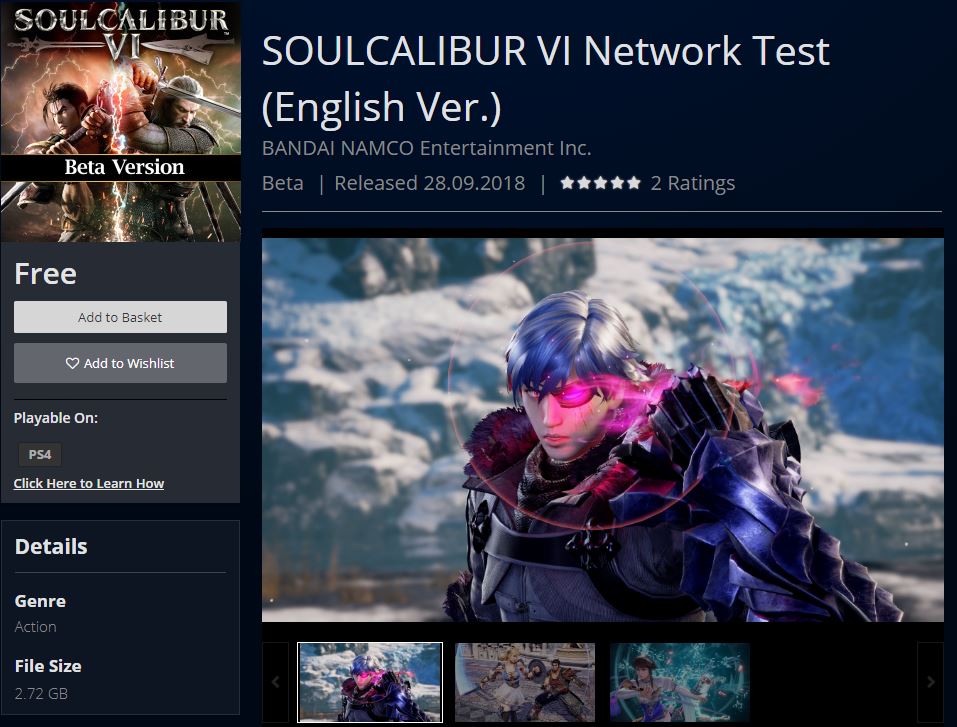 Celebrate Soulcalibur's 20th anniversary with SoulCalibur VI ! For a limited time only (September 29th-October 1th, 2018), we will be holding an online matching beta test. Anyone can play for free, so you can enjoy the game before its official release.

Playable Mode:
Ranked Match in Network Mode.

Playable Characters:
Mitsurugi
Sophitia
Grøh
Nightmare
Xianghua
Kilik
Ivy
Zasalamel
Geralt
Siegfried
Taki
Yoshimitsu
Maxi
Talim
Tira
(Please note that in the full release of the game, Tira can only be bought with the season pass.)

No. of Available Stages:
9

Data Download Time:
Available from September 28th, 12:00 PM (JST) onwards.

Actual Test Duration (Time):
Start: September 29th, 0:00 AM (JST)
Finish: October 1th, 12:00 PM (JST).

Please be aware that actual times may vary.

Note for PS4™ Users:
You do not need to be a PlayStation®Plus member to join the test.
An interesting note is that players do not need a PlayStation®Plus membership to join the SoulCaliber VI beta. So get a group of friends and start downloading the client here.
SoulCalibur VI will arrive on 19th October 2018 on the PlayStation 4, Xbox One and PC.