Atelier Lulua: The Scion of Arland, developed by Gust and publisher Koei Tecmo releases its first trailer showcasing the main characters and a lil bit of its story. It follows Rorona's daughter Lulua, as she follows her mom's footsteps as an alchemist in the Arland Republic.
It's optional with box sets as well (JAP)
It will come with standard physical and downloadable content edition at 7,800 yen (equivalent to 288.65 MYR), here are the box sets as per following: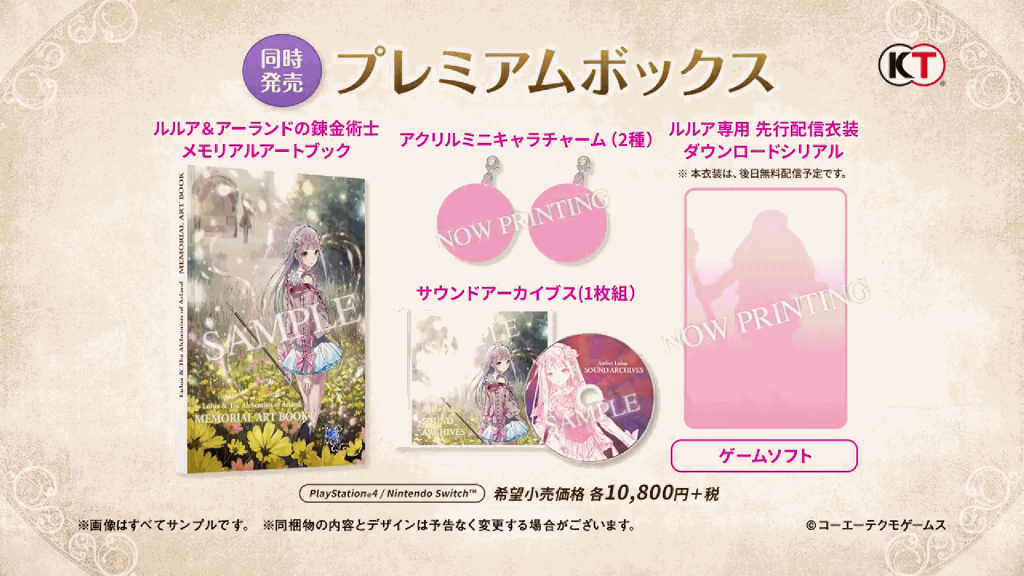 The premium box comes with the following:
Game Copy
Sound Archives (1 disc)
2 Acrylic mini-character charms
Atelier Lulua: The Alchemist of Arland 4 Memorial Art Book
First-print costume download code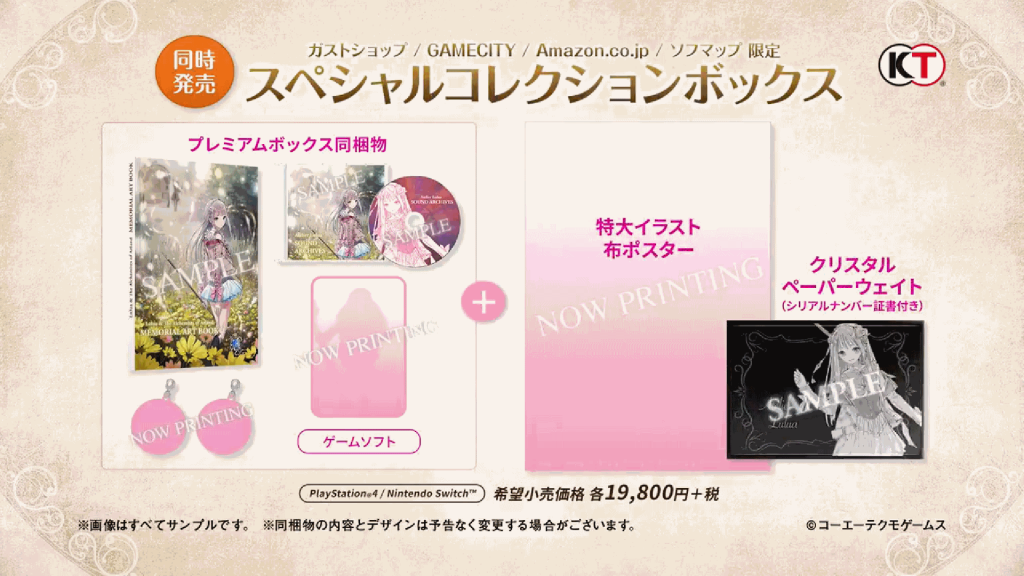 Special Collection Box comes with the following:
Game Copy
Memorial Art Book
A download code for a Lulua-exclusive costume before it is released
One Disc Atelier Lulua Sound Archives
Crystal paperweight (includes a serial number certificate)
Two acrylic mini character charms
Extra large illustration cloth poster
Atelier Lulua: The Scion of Arland will first release in Japan on March 20th 2019 for Nintendo Switch and PS4, following up with the Western release on Spring 2019.