The latest generation of the ROG Phone 6 series and a new lineup of gaming accessories and gaming headphones will be unveiled in the coming ROG Phone 6: For Those Who Dare Virtual Launch Event.
The online-only event will be held on this coming July 5, at 8.00 PM Malaysia / Taiwan / Singapore time featuring well-known influencers who will be competing with each other in an exciting live gaming show to win themselves the new ROG Phone 6 series.
Tune in here for the event on July 5, 8.00 PM – MY / SG / TW
– ROG Phone 6: For Those Who Dare
At the event, ROG will announce the much-anticipated ROG Phone 6, featuring the latest Qualcomm Snapdragon 8+ Gen 1 5G Platform and a Samsung AMOLED display. When combined with exclusive ROG tuning technology, the ROG Phone 6 achieves an impressive 165Hz refresh rate, introducing a new era for gaming smartphone performance, and giving gamers a competitive edge.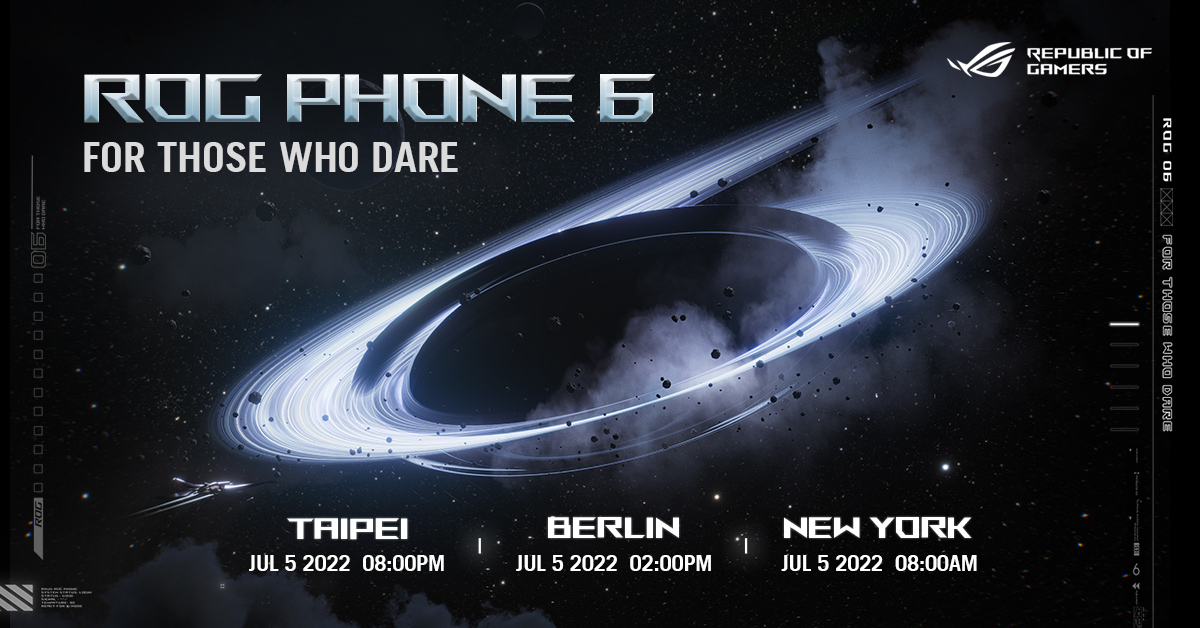 The new phone also features an exciting space-inspired new look, unique features, an impressive ecosystem of accessories, and an exciting array of gaming headphones. Working in concert with the impressive raw performance of the ROG Phone 6 series, a new cooling system offers unmatched capabilities for those who dare to win.
The ROG Phone 6: For Those Who Dare virtual event will introduce new technologies, faster speeds, and a large ecosystem of products and accessories to create the most immersive gaming experiences.
Join in online as ROG unveils the new ROG Phone 6 series at ROG Phone 6: For Those Who Dare on July 5, 8.00 PM – MY / SG / TW