Ace Combat 7: Skies Unknown Multiplayer Mode has been revealed by Famitsu magazine Japan. There will be two modes introduced for multiplayer which are Team Death Match and Battle Royale.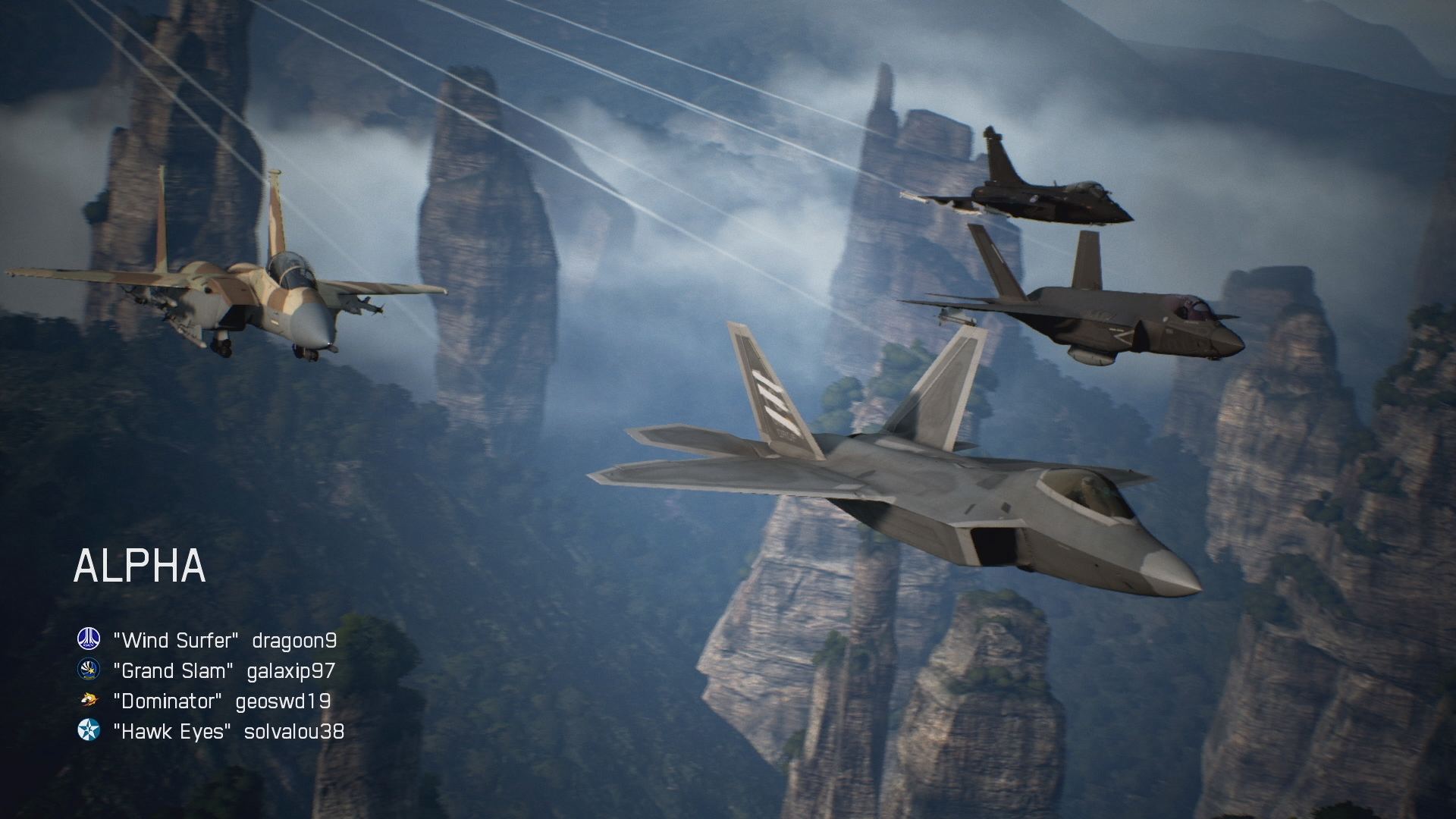 Battle Royale
With a maximum of eight people playing simultaneously, shoot down or damage enemy aircraft to gain the points. When the victory score or time limit is reached, the ranking will be determined by the highest score obtained by each players.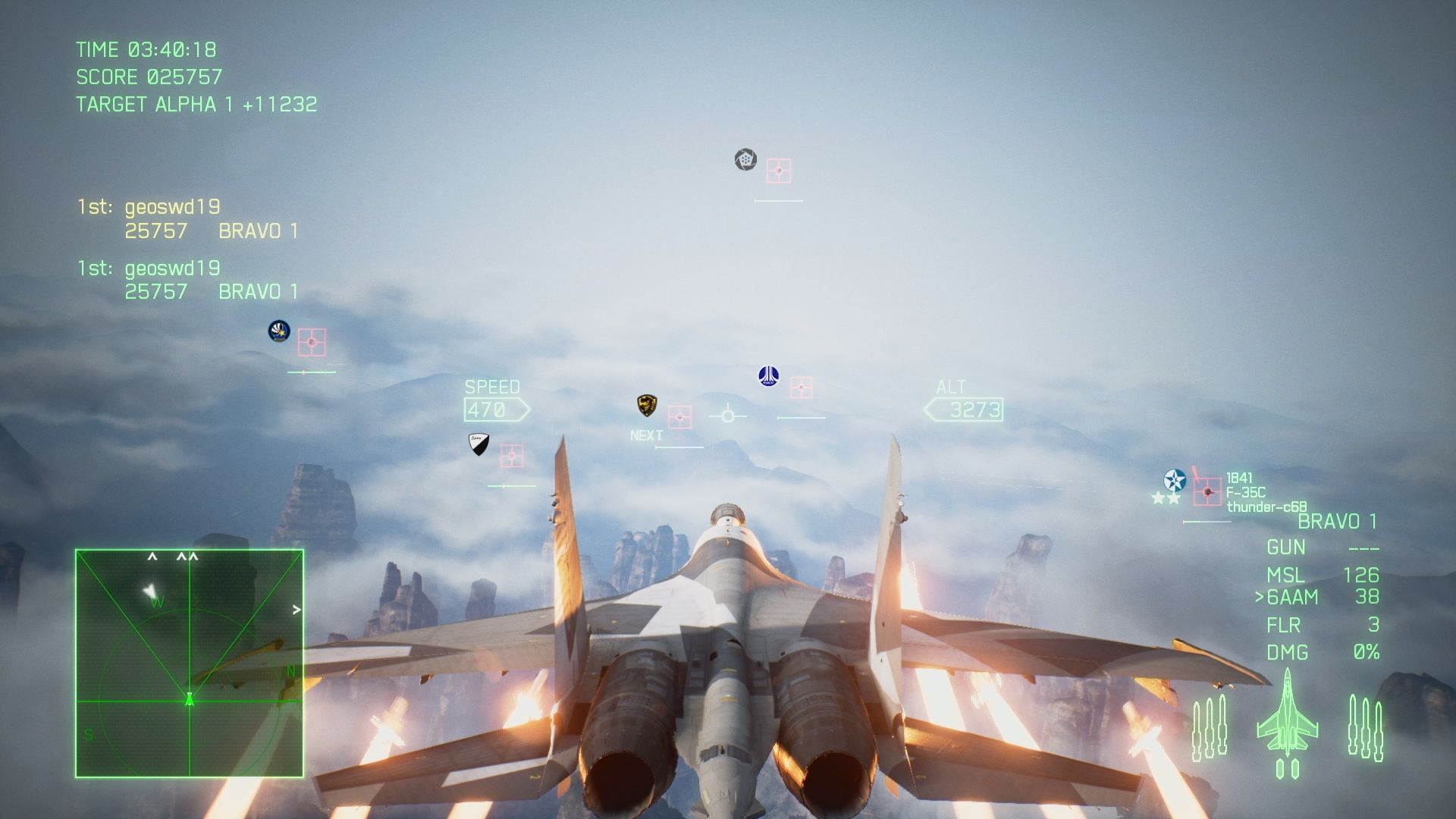 Team Deathmatch
Team battle 4 VS 4, shoot down enemy team players or damage them to earn score point. When the total score of the team reaches the victory score or time limit reached, the team's victory or defeat will be determined by the score obtained by the team.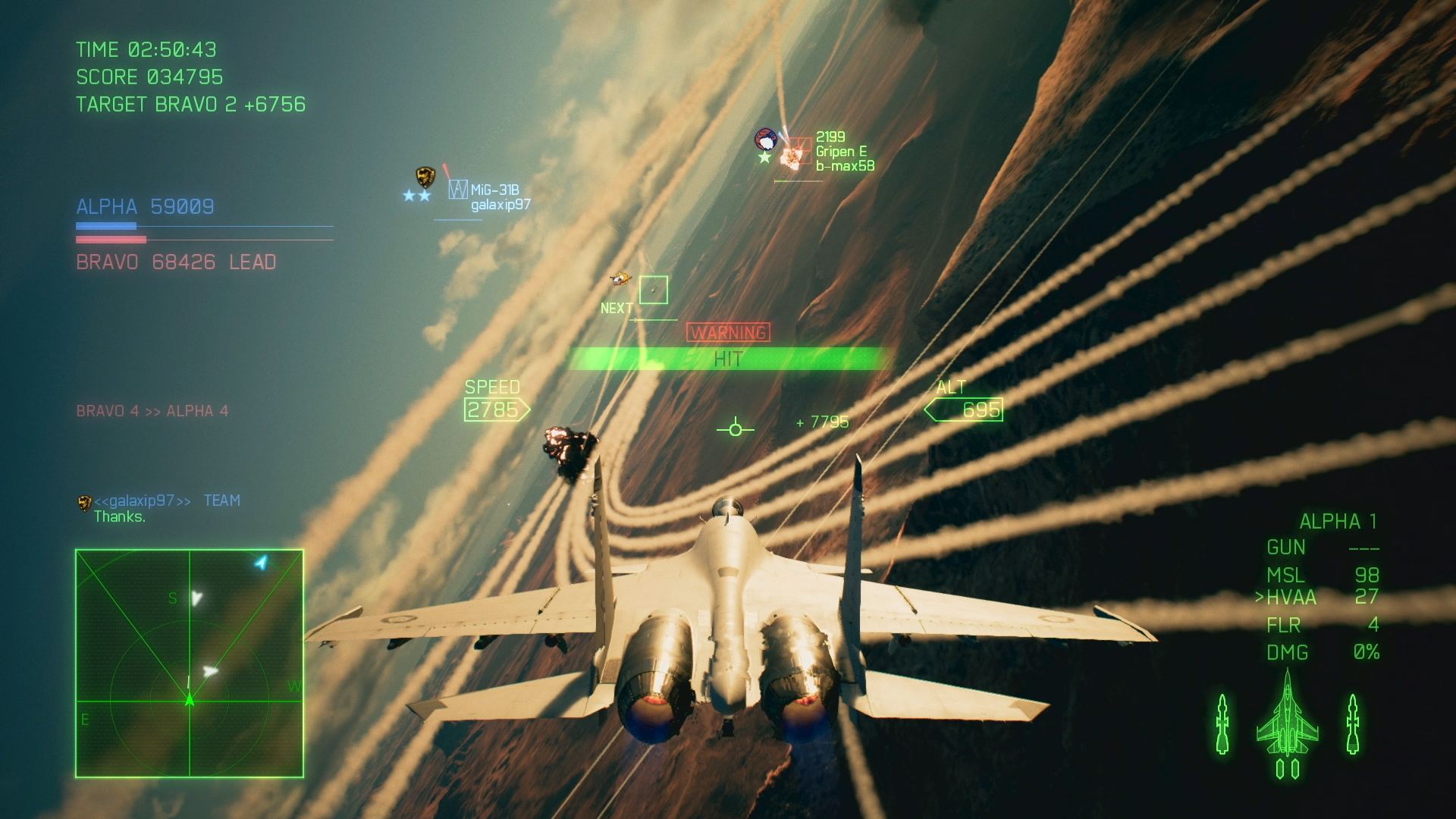 Aircraft Customization
Players can spend Military Result Points (MRP) which are the in-game currency to upgrade "Aircraft", "Custom Parts", "Special Weapons" in the aircraft tree menu.
These are reinforced parts that are ONLY able to be used in multiplayer mode. Skins and Emblems which can be unlocked in the campaign will also be used in the multiplayer mode.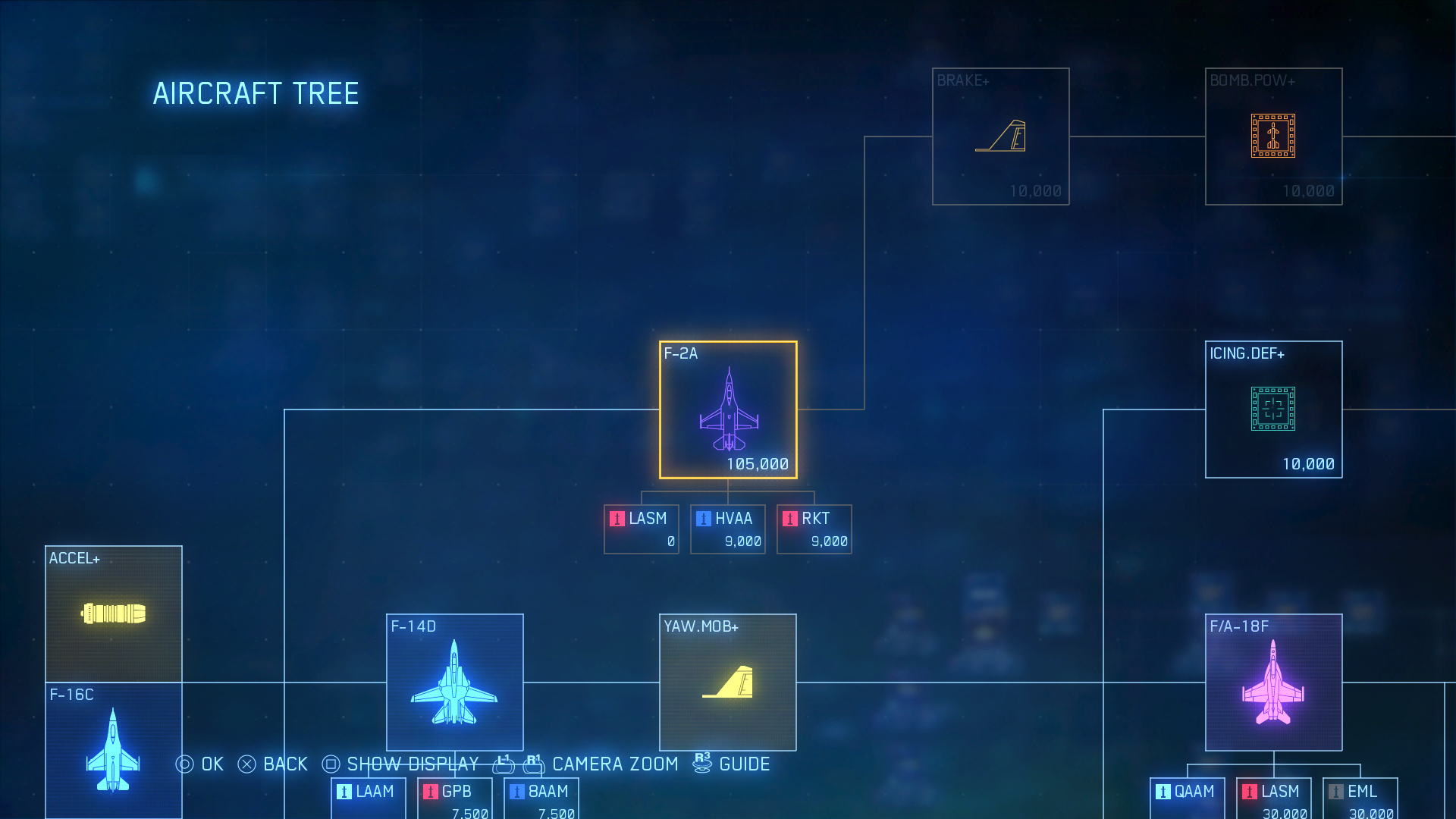 Natural effects such as cloud, rain, lightning strike, the influence of airflow will also apply in multiplayer mode as well to make dog fighting more intense.