PILOTS, are you ready to take off? Ace Combat 7: Skies Unknown finally has a release date! One month ago, when Bandai Namco released a new website for Ace Combat 7: Skies Unknown, speculation been rampant that the game will be postponed to the year 2019.
Now, the official Ace Combat twitter (Project Aces) revealed the release date for the game on PS4/Xbox on January 17, 2019, while Steam version will be released on February 1, 2019.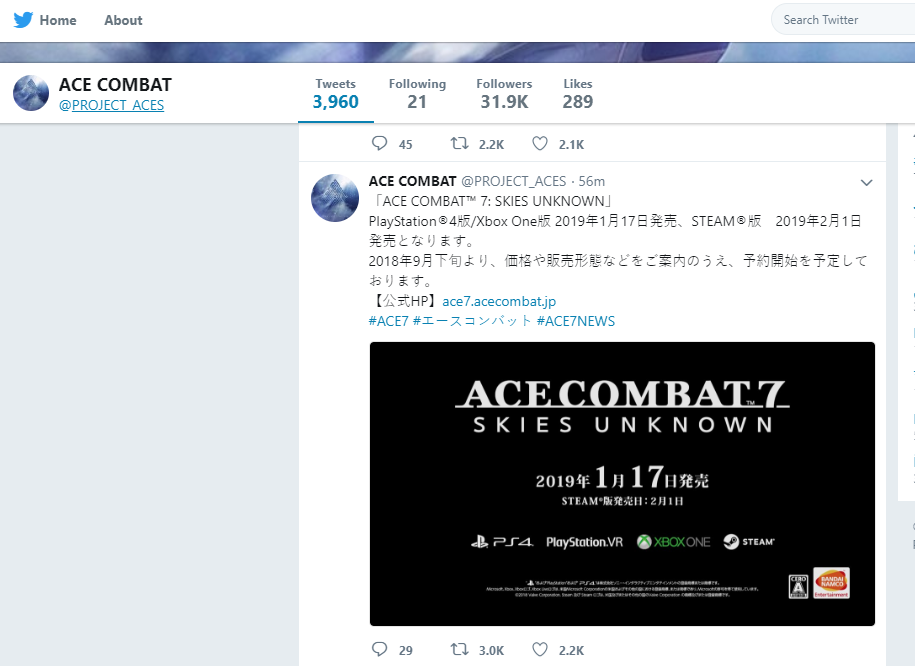 In conjunction with this year's Gamescom, Bandai Namco has also released a new trailer for the game. Well enjoy.