A Robot Name Fight!
Is developed by
Matt Bitner
with a retro focus on exploration in some kind of labyrinth with randomized power ups that will help players to traverse through the obstacles in the meat infested robot city.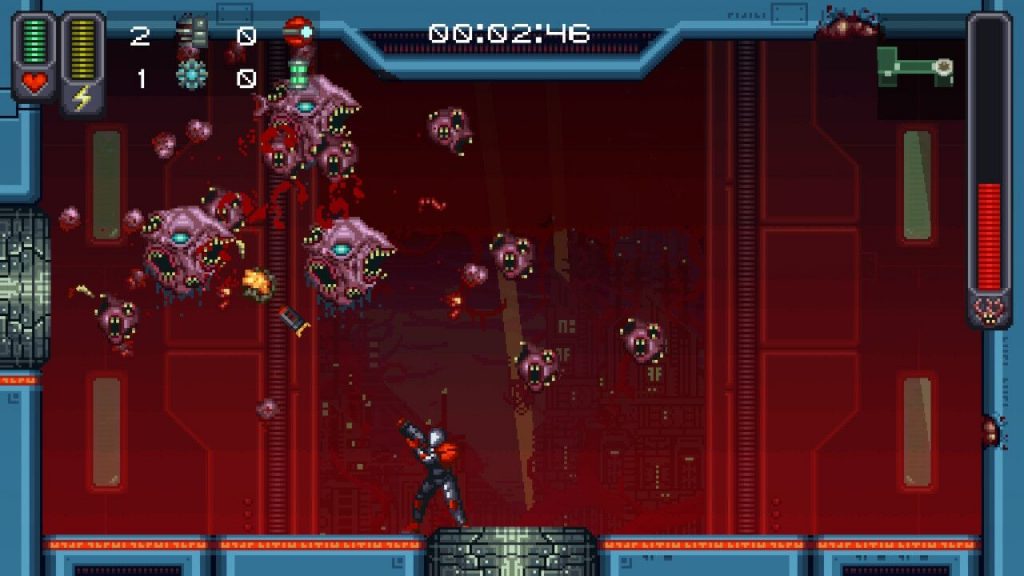 Free Update is Available Now
Deathmatch, an update for the game features a mode where up to 2 to 4 local split screens with various of artifacts and five weapon-packed arenas for battle. So blast your friends and family through out this Deathmatch. Apart from Deathmatch, there are still single player mode for you to unlock brand new areas and content to discover.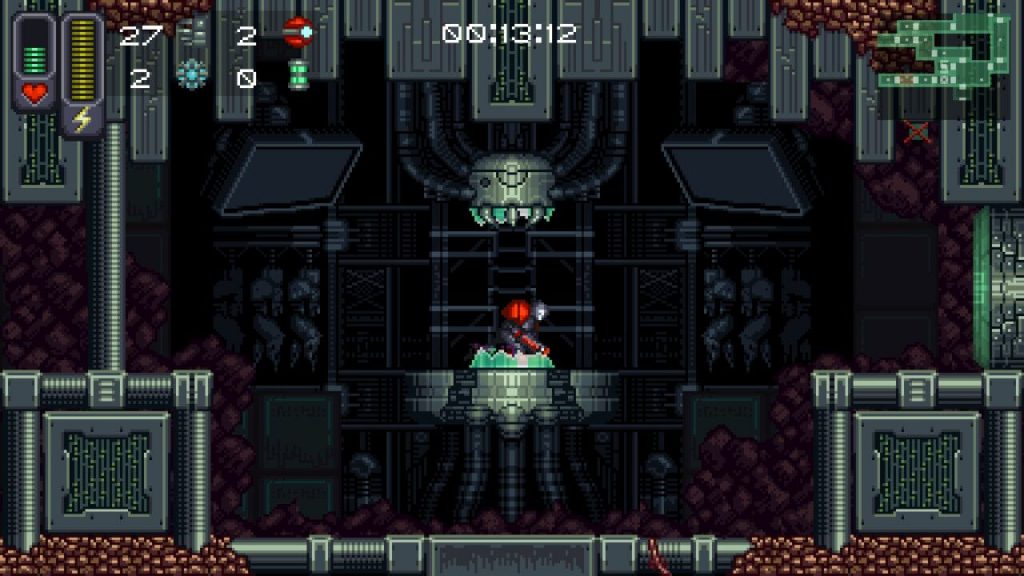 FEATURES
Over 4 billion unique runs
Roguelike Permadeath
New item order and intended route every playthrough
100+ items
70+ unique enemies
Achievements that unlock new content
Local Co-Op
Seeded Runs
An unreasonable amount of meat!
The new update, Deathmatch will be included in the game and it is available now at the Nintendo eShop for USD 12.99 (Approx MYR 55).
Deathmatch Mode includes all the following features:
Adjustable frag or time limit
Toggleable starting items and random item roulette
Spawnable items: All, Energy Only, or None
Five hand-crafted arenas (2 unlocked through achievements)
Add or Remove maps from rotation
Support for over 50 items, including: Attractor Helm, Arachnomorph, Jet Pack, Tri Orb, AuraBolt, Fragment Shots, Buzz Orb, Energy Axe, Regeneration Helm, Buzzsaw Shell, Dash, Viridian Shell, Wave Bomb
End-game scoreboard to see who is the most Fight!
In addition, players can enjoy a hefty list of free single-player content:
A new area, The Forest Slums
2 New Bosses
10 New Items
Dozens of New Enemies
An overhauled champion enemy system
Teleporters for fast travel between areas
More than 100 new rooms
Ongoing development for even more new stuff!