HP Inc has announced their new products and solutions designed to recharge hybrid experiences so people can thrive in today's digital world during CES 2023.
"Hybrid provides us with greater flexibility and freedom in our personal lives, but brings its own set of challenges for people to stay productive and connected to others."

"HP is taking the headache out of hybrid by delivering powerful and best-in-class ecosystem experiences and industry-leading innovations – including the new HP Dragonfly Pro portfolio for freelancers, the Poly Voyager Free 60 Series Wireless Earbuds for exceptional audio experiences, and the HP E-Series monitors to help take productivity to the next level – while ensuring we continue to advance our world's most sustainable PC portfolio."

Alex Cho – President, Personal Systems, HP Inc.
Work Happy in an Environment as Productive as Your Home Setup
Hybrid work is here to stay. 77% of employees prefer a hybrid model, but being productive in a hybrid environment comes with challenges. Employees now have more efficient and productive workspaces at home. People want the best PC experiences wherever they work but are finding that most office environments aren't as enticing with outdated technology, leading to employee frustration and productivity loss. With today's news, HP is elevating all workspaces with new devices and solutions so employees can work safely, securely, and productively wherever their work takes them.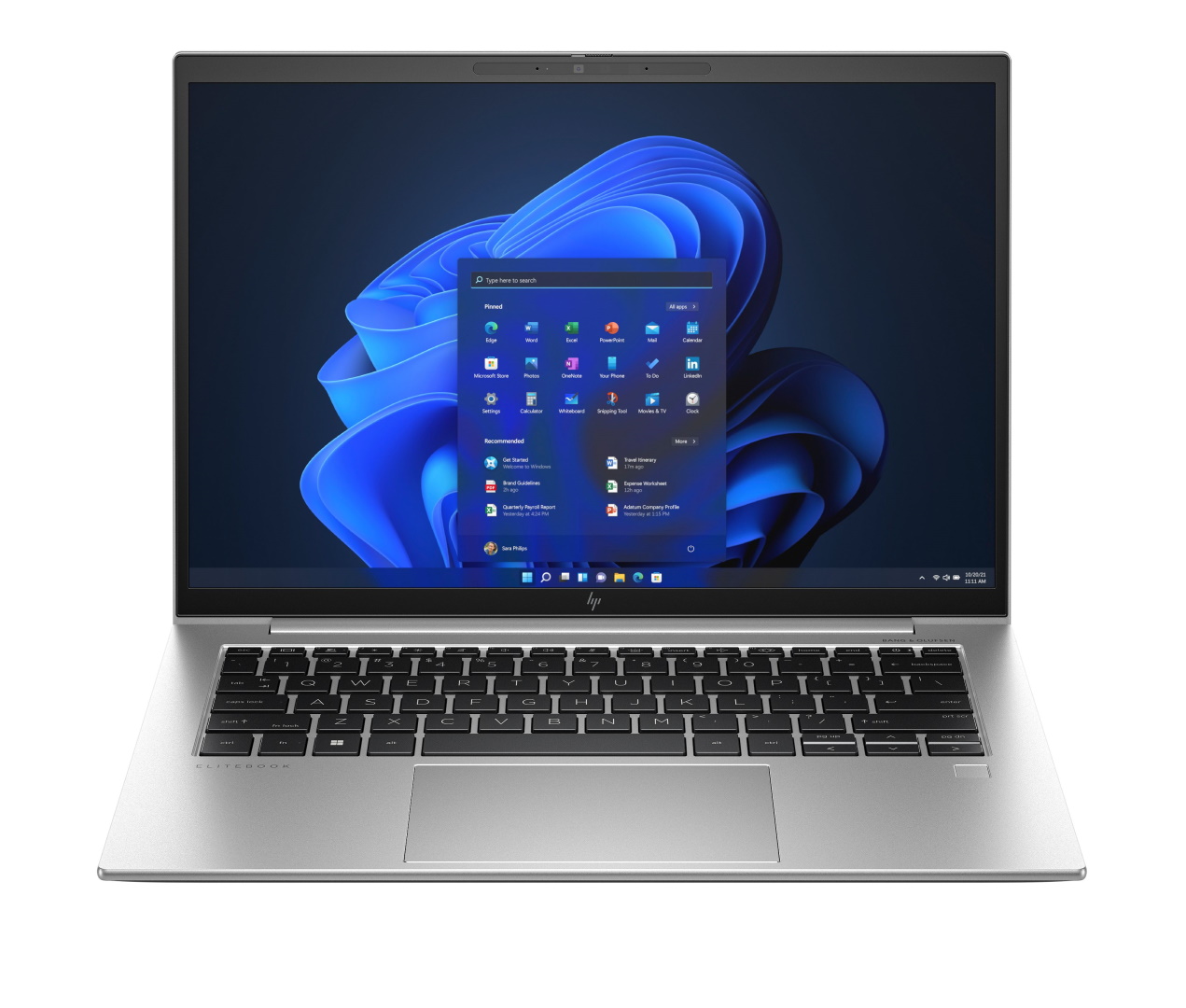 Enhanced by HP Presence, the HP Dragonfly G4, HP EliteBook 1040 G10, and HP Elite x360 1040 G10 deliver more meaningful collaboration experiences with new intuitive video conferencing innovations to recharge hybrid work. This includes:
Multi-Camera Experience supports dual video streams and camera switching so users can easily show their faces and an object or a whiteboard at the same time, picture-in-picture or side-by-side. The new commercial PCs are the world's first business notebooks to support the simultaneous use of two cameras.
Auto Camera Select uses intelligent face tracking to recognize which camera a user is facing to keep audiences engaged without breaking eye contact.
HP Keystone Correction makes sharing a whiteboard or a physical document easy by automatically cropping and flattening images from the camera feed with a single click.
HP Be Right Back lets users change their video feed to a still picture without disrupting meetings when they need a break.
As users move throughout the day, new features help intelligently optimize performance and power consumption, including:
Intelligent Hibernate learns PC usage patterns, so the device will go into hibernation mode automatically to minimize battery usage at the end of the workday. Over time, the PC can eventually predict when a user typically uses the device the following day and convert to modern standby mode for an instant-on experience.
Smart Sense optimizes PC thermal performance using AI to learn and adapt to PC usage patterns. The result is a quieter and cooler laptop that is more comfortable to work with while still delivering the power needed to get work done.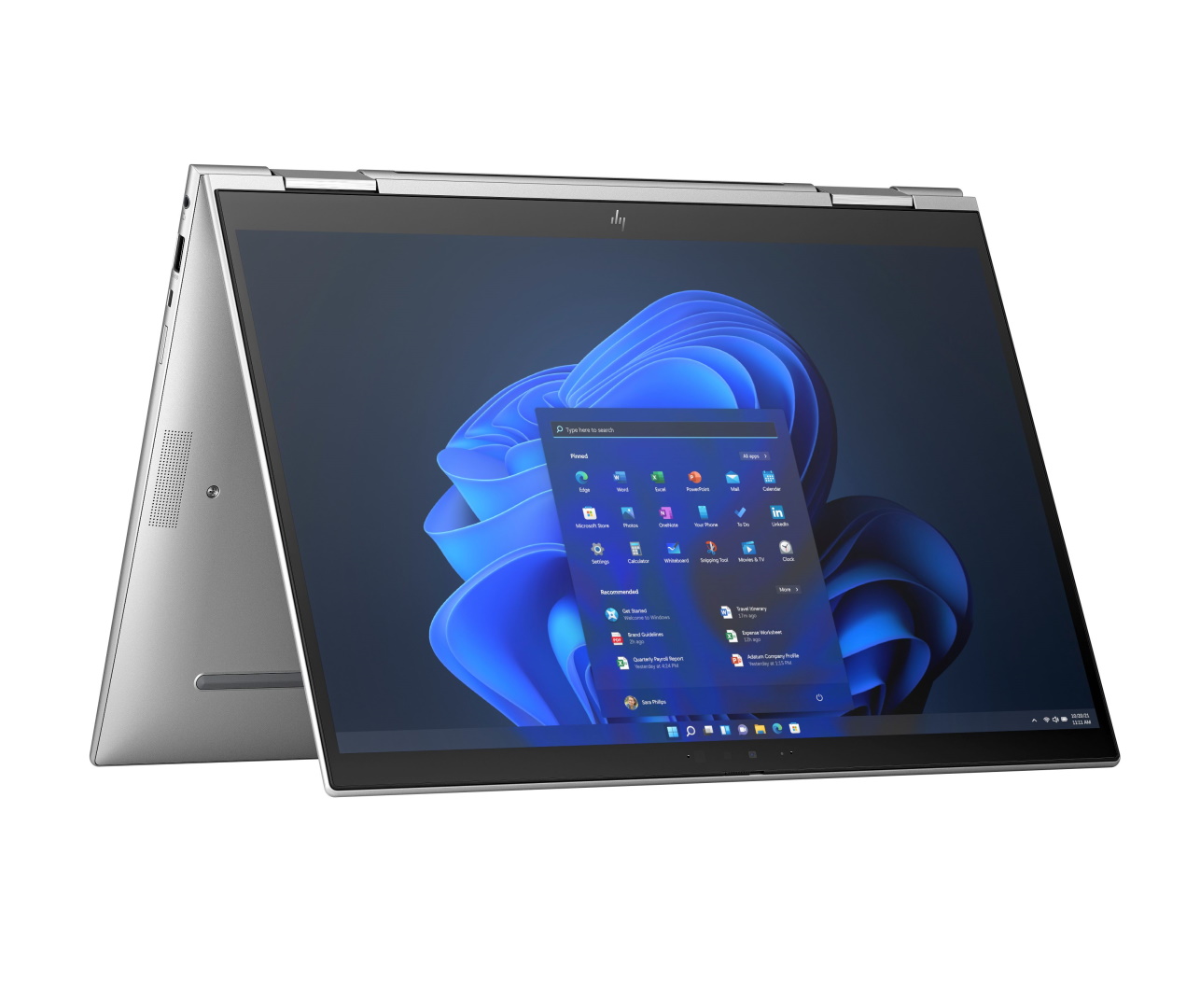 The newest HP Dragonfly and Elite 1000 Series PCs contain 90% recycled magnesium in the enclosure case, 5% ocean-bound plastics in the speaker enclosure, and bio-circular content such as used cooking oil to help lower CO2 emissions.1 All outer packing for the devices is 100% sustainably sourced,11 and are EPEAT Gold Registered in 23 countries,10 ENERGY STAR Certified, and TCO Certified.
Enriching a hybrid workspace at home or in the office is about having the right tools and technologies to reflect preferred workstyles. By using the right tools, employees can bring the best version of themselves to work, resulting in greater productivity and comfort throughout their workday. Completing the PC ecosystem, HP is announcing new monitors, accessories, and services.
With display sizes ranging from 21.5 to 44.5 inches diagonally, the HP E-Series G5 Monitors blend seamlessly into the home or office with sleek and elegant designs. The series offers a variety of choices to help hybrid workers stay focused and connected with 4K resolution on select models, curved and ultrawide screens, 99% sRGB, and matching accessories. Users can work comfortably with HP Eye Ease to reduce blue light exposure, and an Ambient Light Sensor automatically adjusts the screen brightness. The HP E45c G5 Monitor is the world's first 45-inch super ultrawide dual QHD curved monitor for a more immersive experience. Replace two 24-inch QHD monitors with one massive 44.5-inch diagonal monitor with the new Virtual Dual Display feature. All monitors in this series feature 90% recycled and renewable materials, like coffee grounds and recycled aluminum.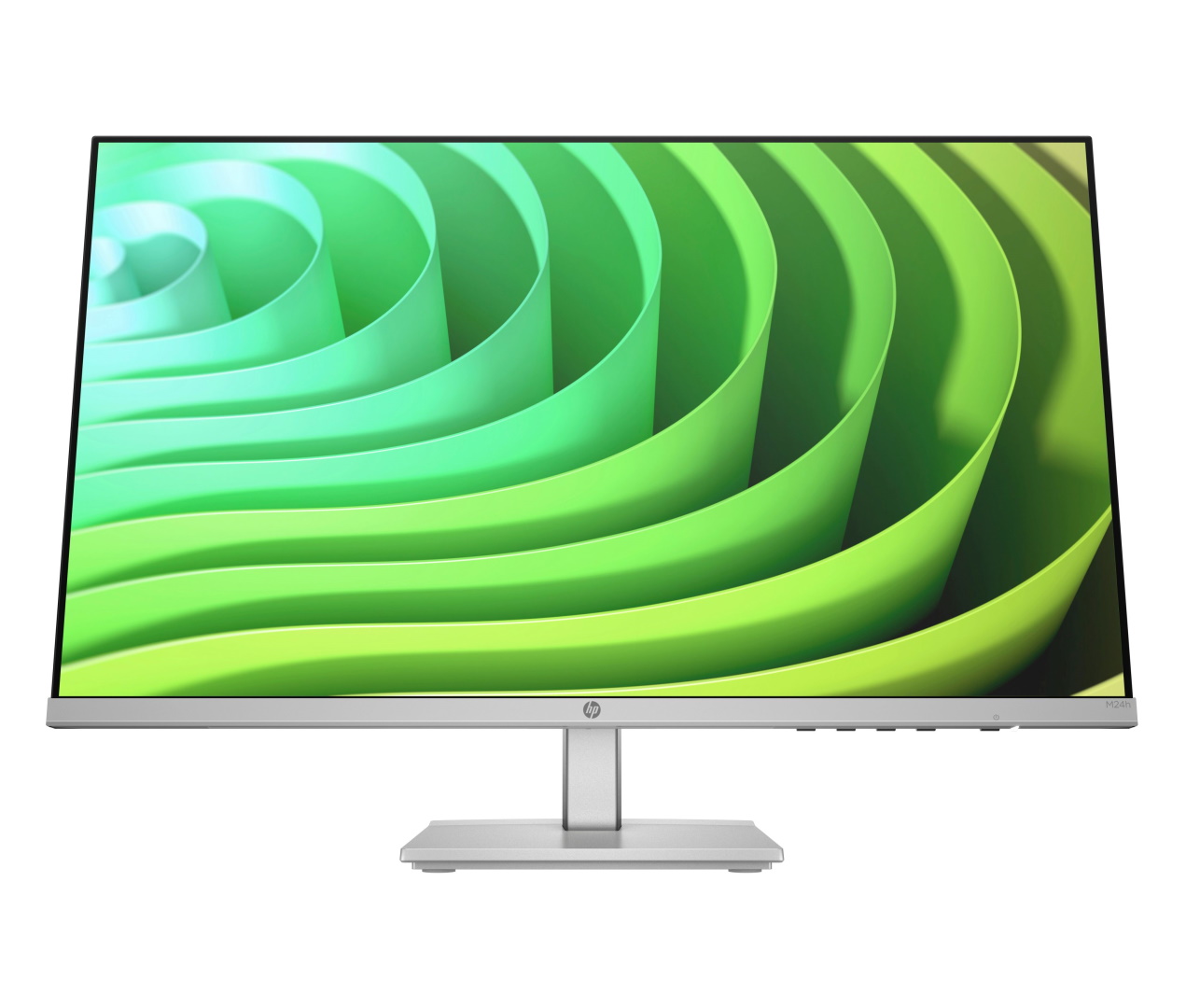 For home workers, learners, and entertainment users, the HP M24h and M27h FHD Monitors upgrade home setups with improved ergonomics to find their perfect posture and viewing angle, so users always feel their best. It's also the world's first monitor series with a comfort setup guide through integrated display software.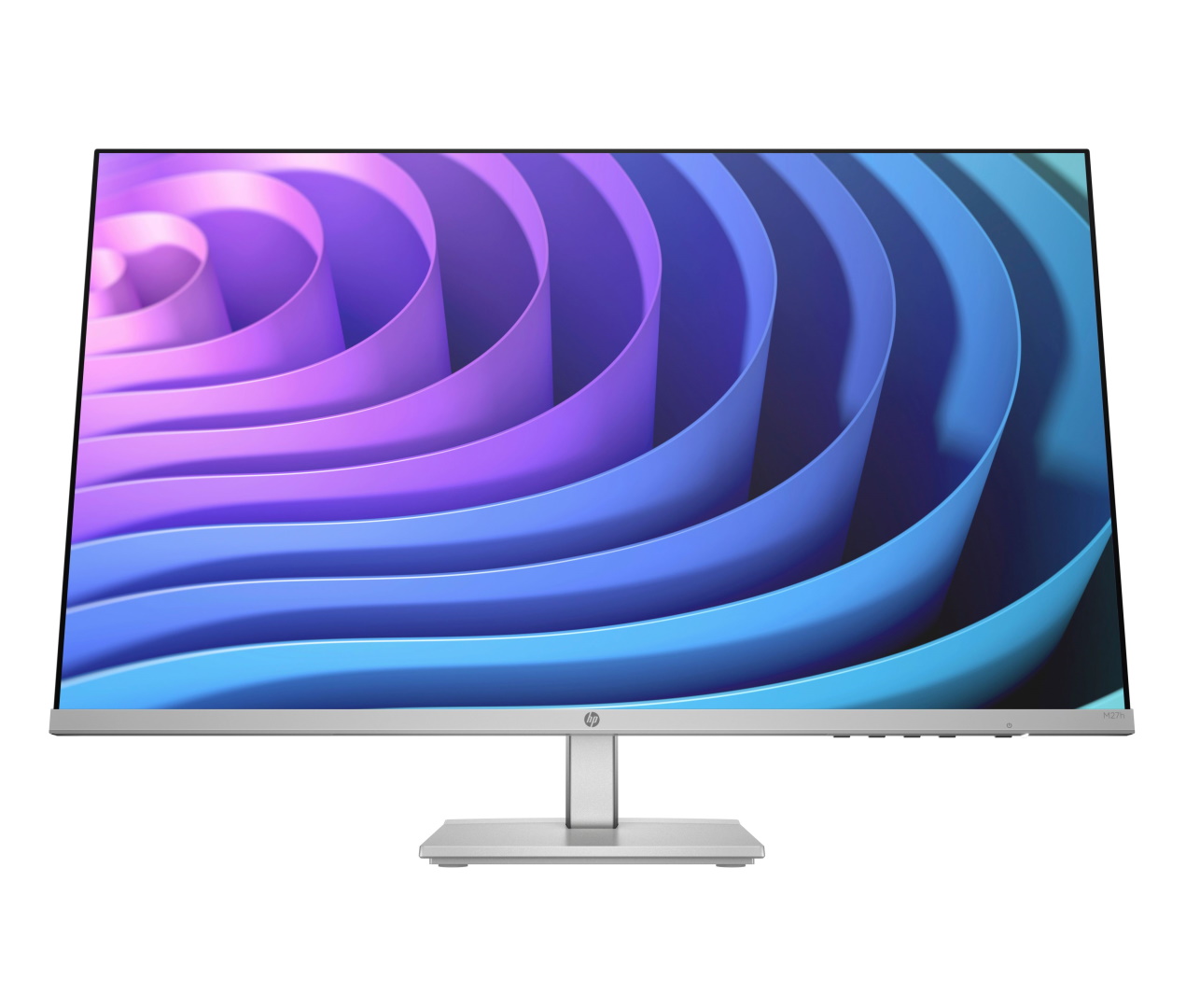 Leveraging the power of Poly audio technology, HP is introducing the Poly Voyager Free 60 Series lineup of pro-grade wireless earbuds for hybrid lifestyles. Whether taking part in a conference call or listening to your favorite hits, the Poly Voyager Free 60 Series provides up to five hours of talk time with adaptive active noise canceling (ANC) and WindSmart technology to block out distracting background noises. The standard version includes a charging case that offers 10 additional hours of talk time, and the Poly Voyager Free 60+ comes with a smart charging case. The smart charge case features an OLED touch screen display with easy access to volume and mute functions, fast insight into battery life and call status, and a 3.5 mm analog input ideal for in-flight entertainment systems. Available in carbon black or white sand, the wireless earbuds feature a sleek, modern design for all-day comfort and flexibility. With the Poly Lens Mobile App, users can personalize their Poly device settings while IT teams can manage and receive insights.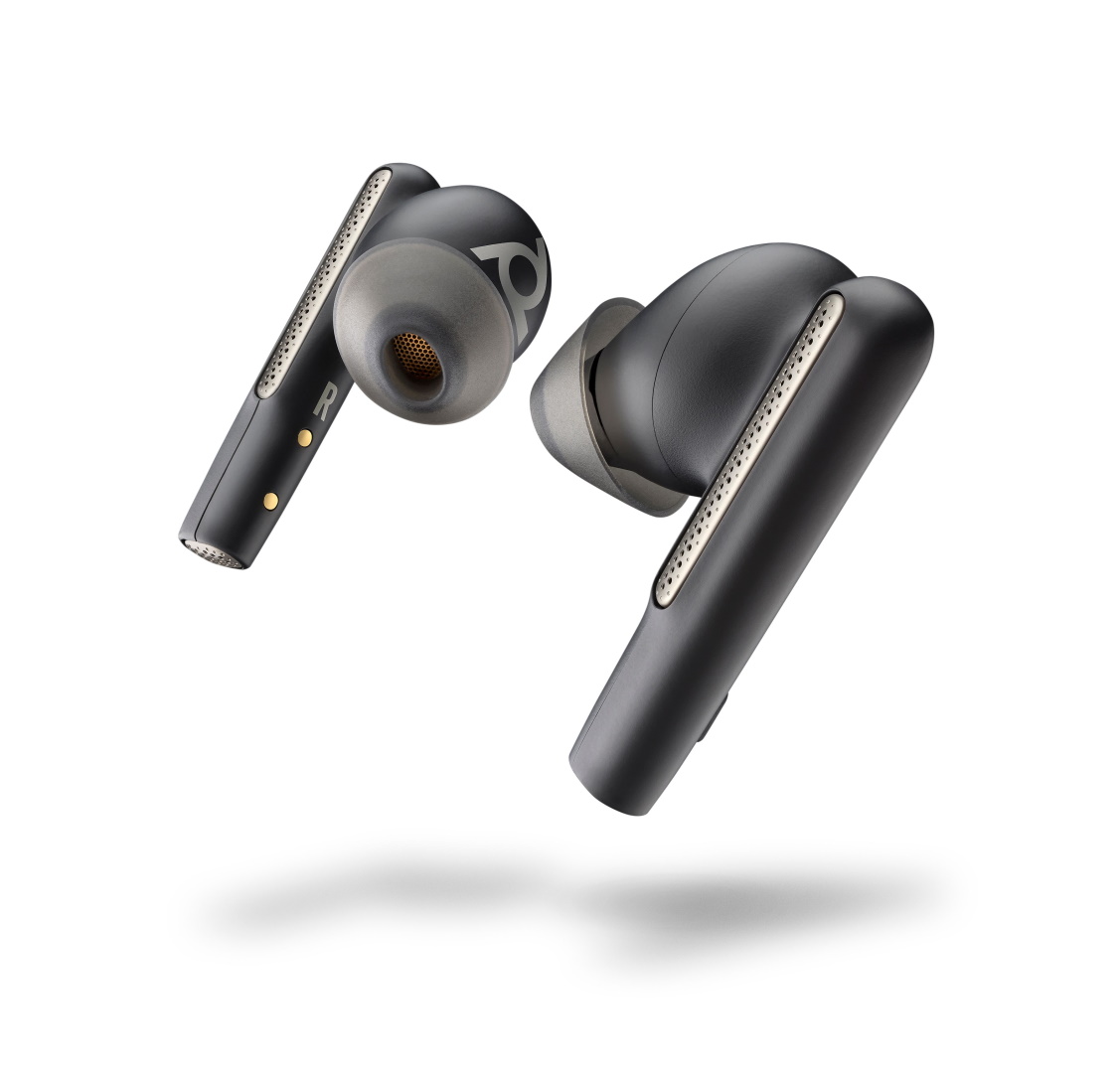 The HP 620/625 FHD Webcam helps users look and sound their best throughout the day. This Zoom-certified FHD 1080p webcam has dual noise-reduction microphones, an adjustable field of view, and video features, including auto-focus, AI face framing, and background light enhancement. For easy, fast, and secure logins, the webcam saves precious seconds with Windows Hello facial recognition compatibility. The webcam captures every angle with a 360-degree swivel and 90-degree tilt for extra flexibility. Sustainability features include 71% post-consumer recycled plastic and 100% recyclable packaging.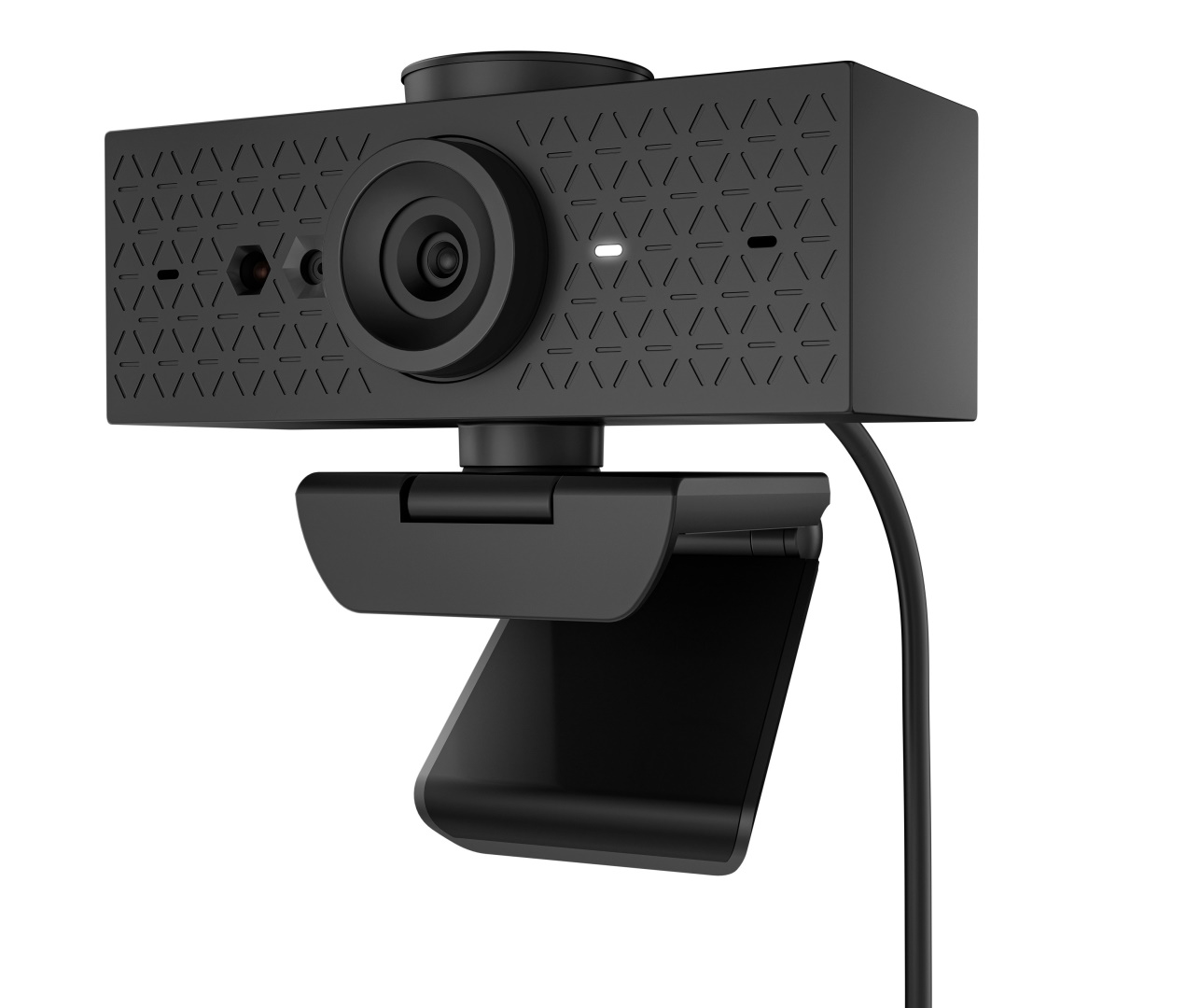 The HP 710 Rechargeable Silent Mouse allows users to work where they need to with a compact design, silent clicks, and up to 90 days of battery life. With six programmable buttons for custom shortcuts, users can maximize their workflow and work seamlessly with multi-OS compatibility across three saved devices. The device is made from 60% post-consumer recycled plastics. Engineered for the Intel Evo laptops accessories program, the mouse provides seamless connectivity and reliability when paired with Intel Evo laptops.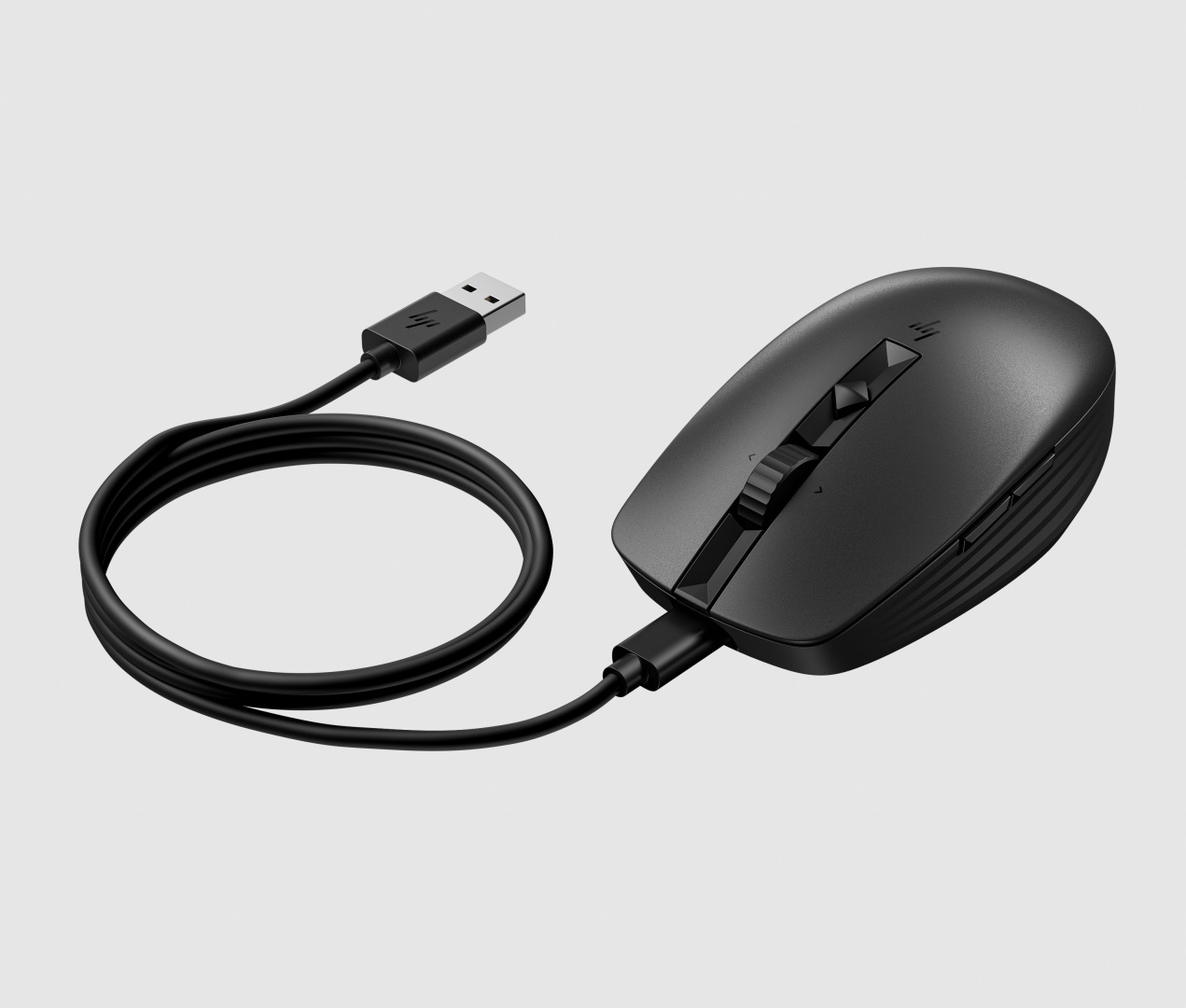 HP Carbon Neutral Computing Services help organizations drive toward a low-carbon future with two options to offset the carbon footprint of their eligible HP business PCs. Customers can choose to offset the carbon released during production and system delivery or through the entire device lifecycle, so their PCs remain carbon neutral through the end of use. HP integrates high-quality carbon offsets into each device, from product manufacturing to daily PC use, to help organizations accelerate their carbon neutrality goals. HP also offers customers a Sustainability Benefit Report that easily captures the sustainable impact of their carbon-neutral HP PC fleet.
Innovating in Sustainability with Unique Materials for HP's New Consumer PCs
Since 2019, HP has used more than a billion pounds of recycled materials. Further expanding on the world's most sustainable PC portfolio, the company is introducing new products and packaging at the forefront of enabling a more sustainable future.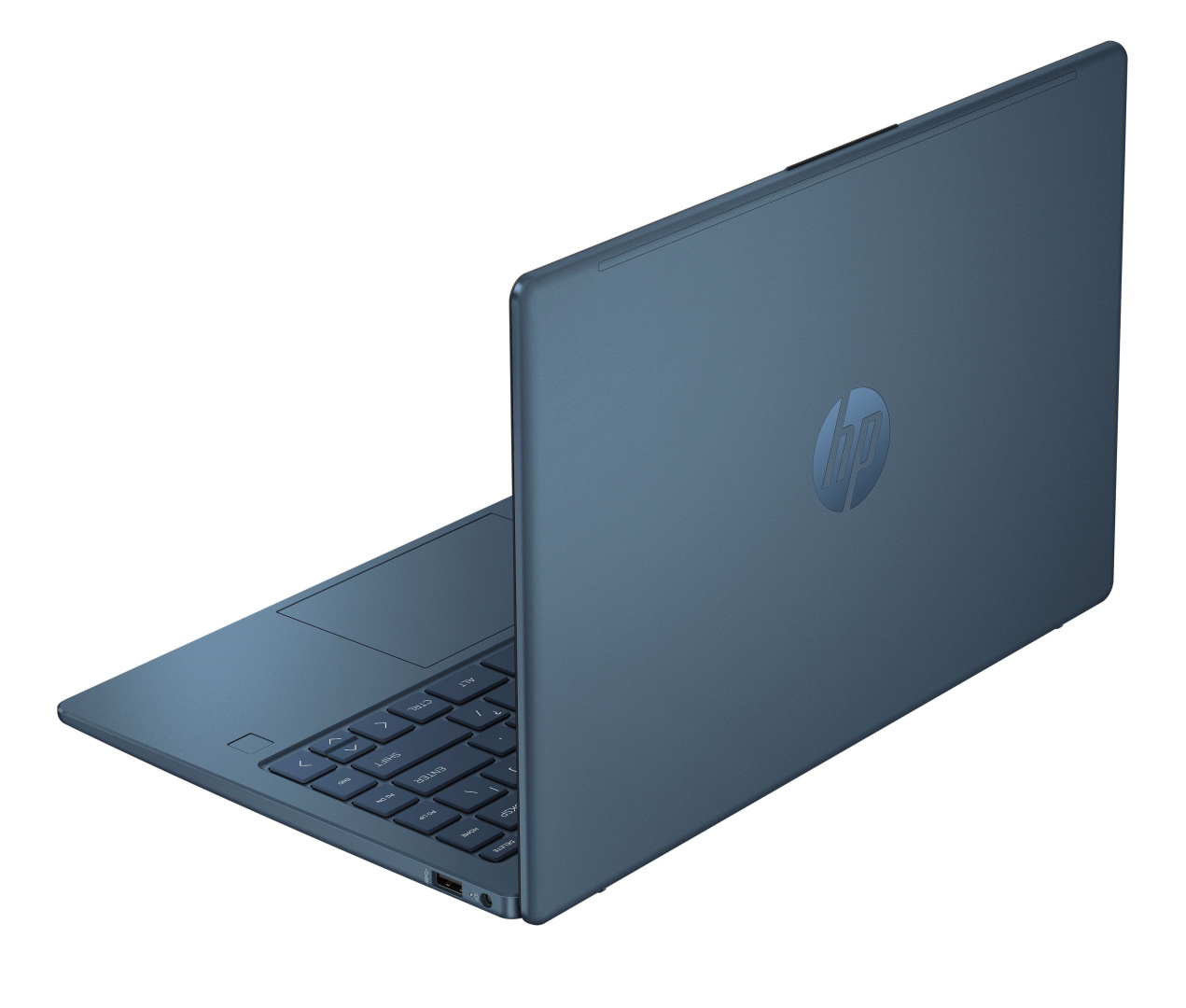 Products designed for sustainability should be accessible to everyone, which is why HP is introducing highly innovative and unique products across its new consumer devices. The HP 14 and 15.6 inch Laptop PCs are available with either Intel or AMD Processors, and their beautifully compact design is made from ocean-bound plastics, post-consumer recycled plastics, as well as recycled metals. The HP 14 inch Laptop PC – Eco Edition takes sustainability to the next level, with up to 25% of the product leveraging post-consumer recycled plastics. Bio-circular content such as used cooking oil was integrated in the bottom cover of the device1 and this device will also feature packaging that is 100% sustainably sourced and recyclable. All of the new consumer notebooks are ENERGY STAR certified and EPEAT Silver Registered, with the Eco Edition version EPEAT Gold Registered.
The HP 24 and 27 inch All-In-One PCs also leverage unique materials to create the innovative frame, making these HP's most sustainable all-in-one offering yet. This is the world's first PC with recycled coffee grounds, which are used as speckles in the finish of the PC. More than 40% of this all-in-one's enclosure contains post-consumer recycled plastics, 75% recycled aluminum is used on the arm stand, and 100% reclaimed polyester is used on the stand base. The all-in-one is ENERGY STAR and EPEAT Gold Registered. Its sustainability goes beyond the device itself: the 100% sustainably sourced and recyclable box packaging has been reduced in size by 62%, which allows up to 66% more units per pallet, reducing the CO2 footprint.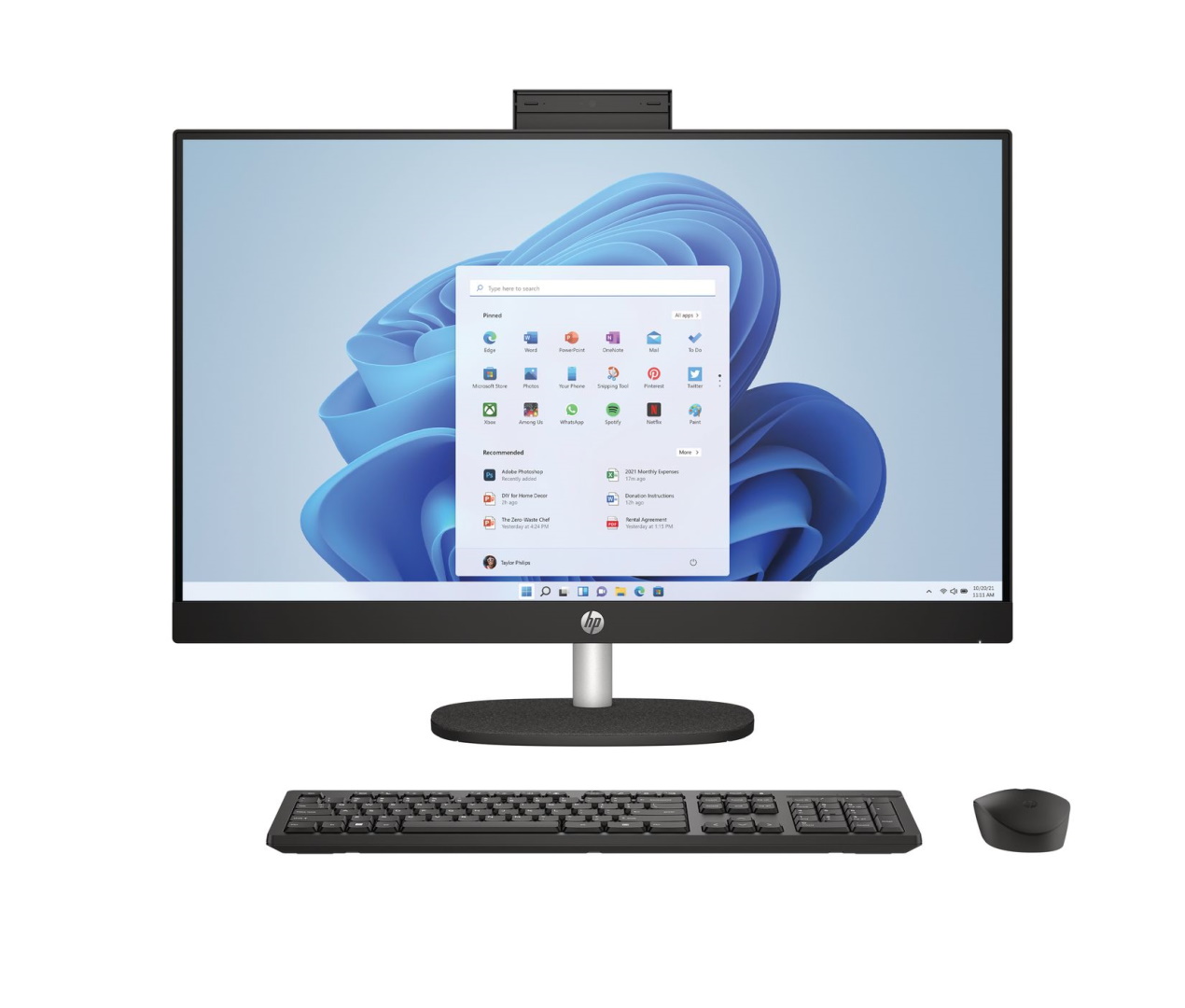 And for HP products, once you're done with the device, HP Planet Partners helps to get them either reused or recycled.
OMEN Gaming Goes to the Cloud
With the global gaming industry continuing to increase, HP is introducing cloud gaming through OMEN Gaming Hub and is the first Windows PC manufacturer with an integrated NVIDIA GeForce NOW solution. This huge addition gives gamers across the globe access to play over 1450 titles from AAA to indie within a best-in-class cloud gaming service, regardless of the PC they game on. Combined with the ability to access local games with My Games and OMEN Optimizer, gamers have easier access than ever before to play their favorite titles with higher quality and framerates.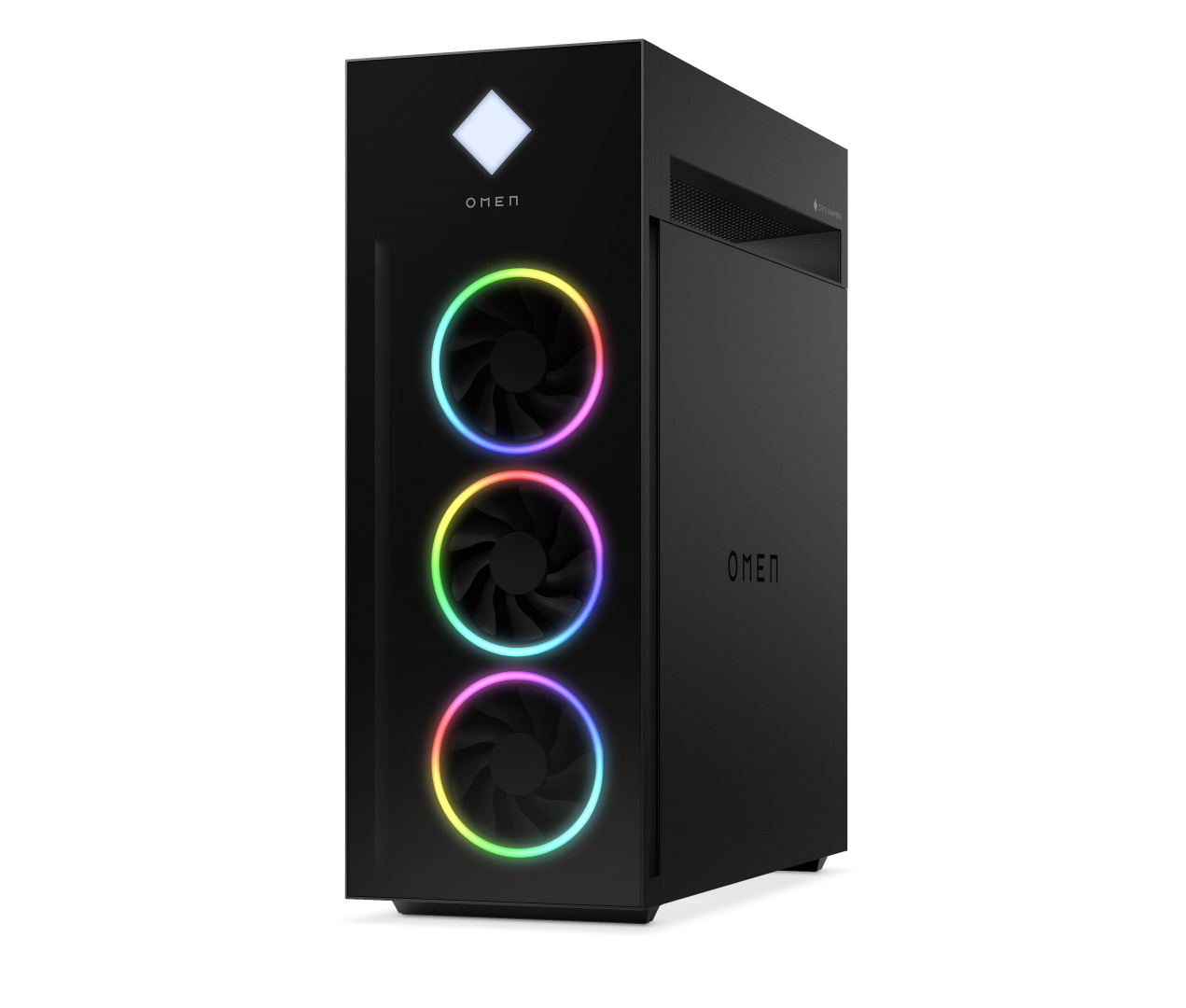 The OMEN 40L and 45L Desktops unlock new levels of extreme power with up to 13th Gen Intel Core i9-13900K processor and up to NVIDIA GeForce RTX 4090 to enable glorious 4K visuals and blistering high FPS in resolutions used for competitive gaming. For those opting to go with the 45L, they'll enjoy more headroom for processor overclocking thanks to the OMEN Cryo Chamber, a revolutionary patented CPU cooling solution that houses an all-in-one liquid cooler in a separate compartment atop the case. The OMEN 25L Desktop also gets an upgrade with the latest 13th Gen Intel Core processors to keep games running faster than ever.