Equipped with a powerful processor, amazing camera system, stunning display and more, the Galaxy A53 5G is the perfect companion for you to make the most of your weekend, without a care in the world.
Whether you're planning a fun night out with friends or a chill day at home, read on to find out how the Galaxy A53 5G ensures there's never a dull moment during those precious 48 hours!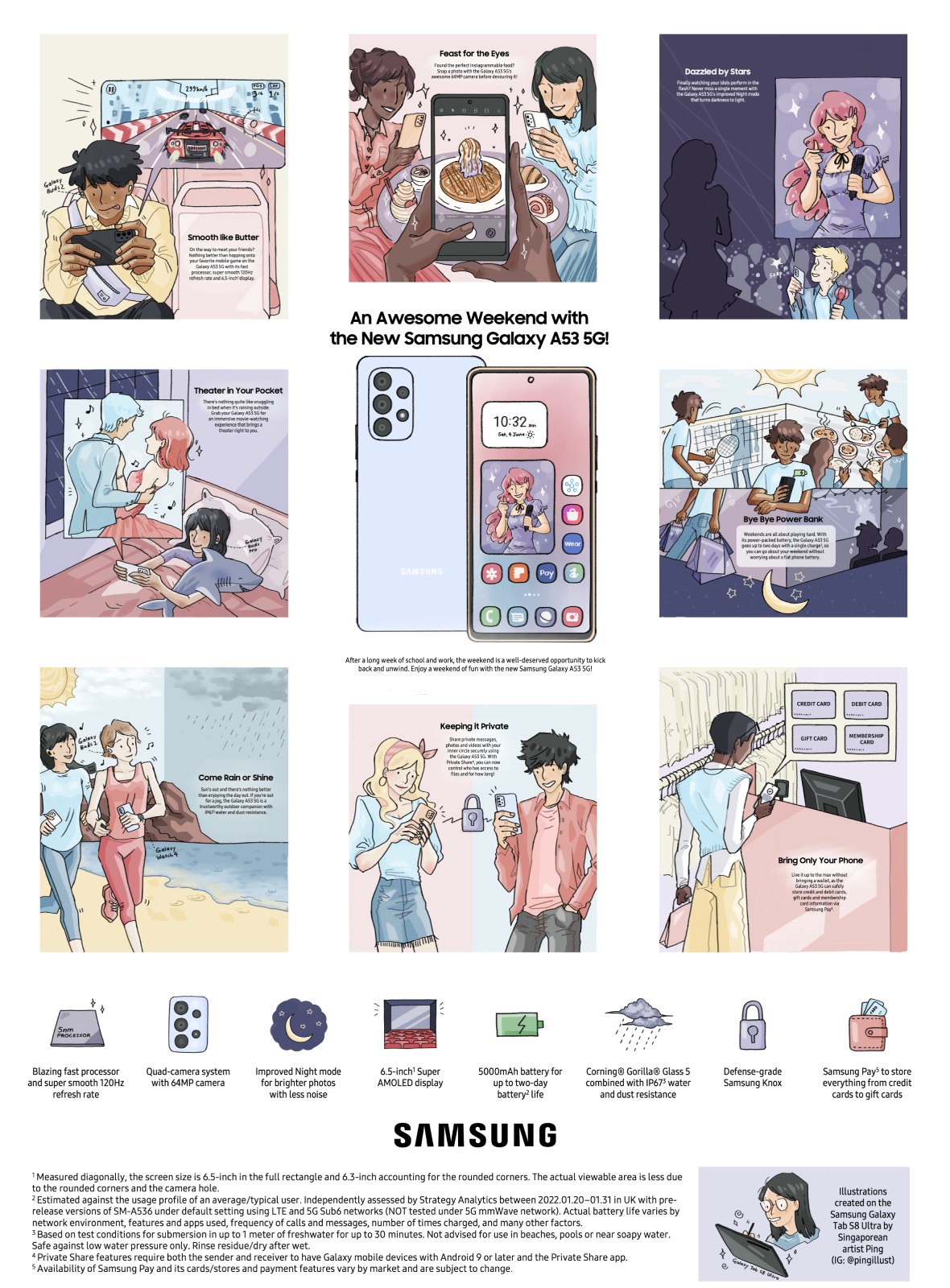 If you're thinking of getting the new Galaxy A53 5G, this is the time to add it to your cart! Now extended to 30th June 2022, get 20% OFF on Samsung Care+[1] Accidental & Liquid Breakage or Breakdown Plan for up to 2 years when you purchase the new Galaxy A53 5G. Even better, enjoy great savings when you trade in your eligible device and receive an additional rebate of up to RM150 added to the base trade-in value[2].
For more information on the Galaxy A53 5G, check out: https://www.samsung.com/my/smartphones/galaxy-a/galaxy-a53-5g-awesome-blue-256gb-sm-a536elbhxme/
[1] Terms and conditions apply https://images.samsung.com/is/content/samsung/assets/my/offer/samsung-care-plus/Samsung-Care-Plus-TNC-consolidated-1-year-and-2-year-packages.pdf.
[2] Terms and conditions apply, please see: https://shop.samsung.com/my/trade-in/