gamescom asia 2021 finally landed in Singapore's Suntec Convention Center which welcome global industry players physically and virtually as the Trade Zone kickstarted Asia's premier gaming event.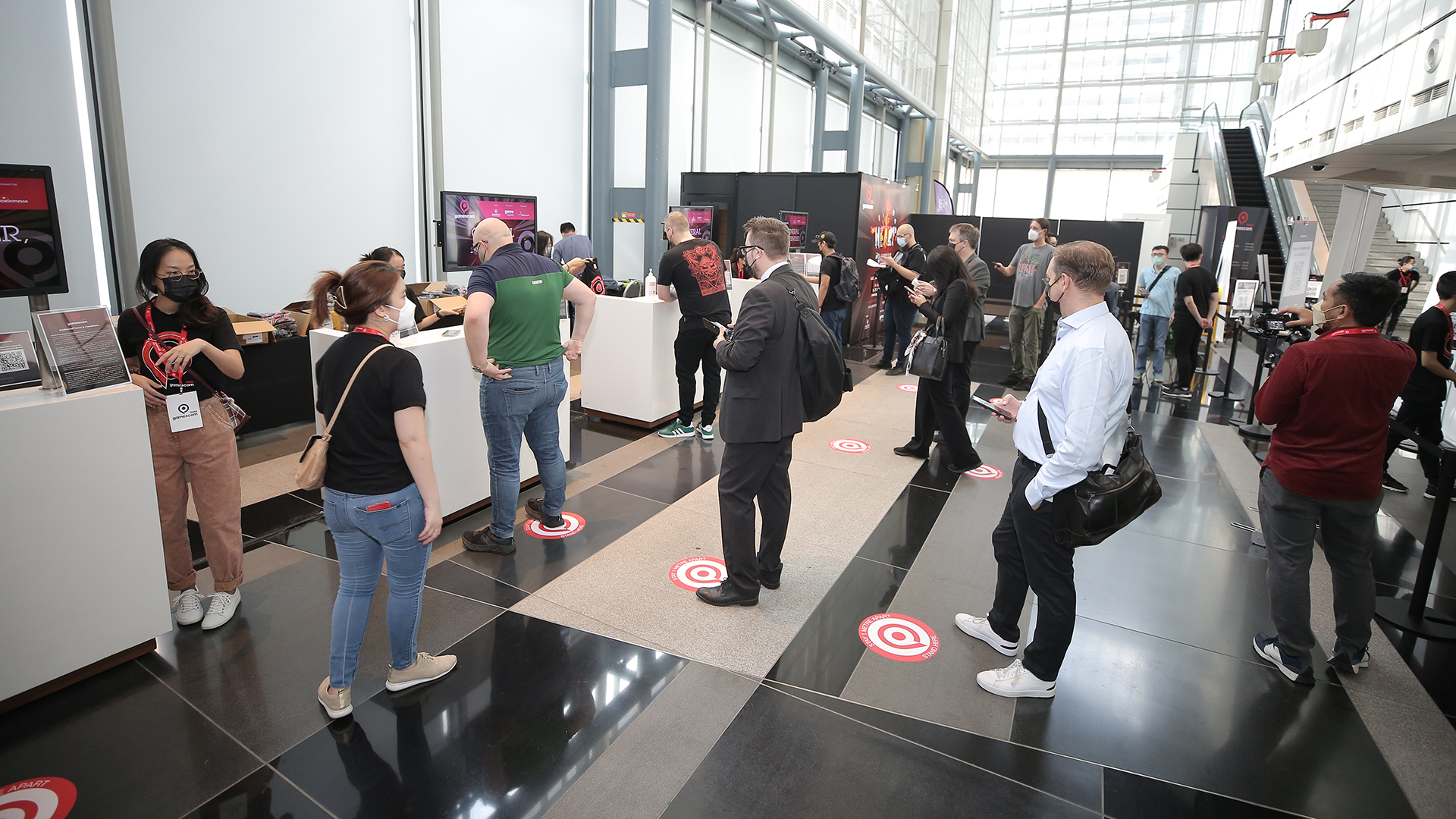 Greeted by the familiar sights of swag bags upon registration, local and international delegates were ushered towards a self-testing area to ensure the safety of the event. Choosing to launch a hybrid gaming event in the time of a pandemic, may come with its own sets of challenges, but the various safe distancing measures did help to safeguard the health of all attendees.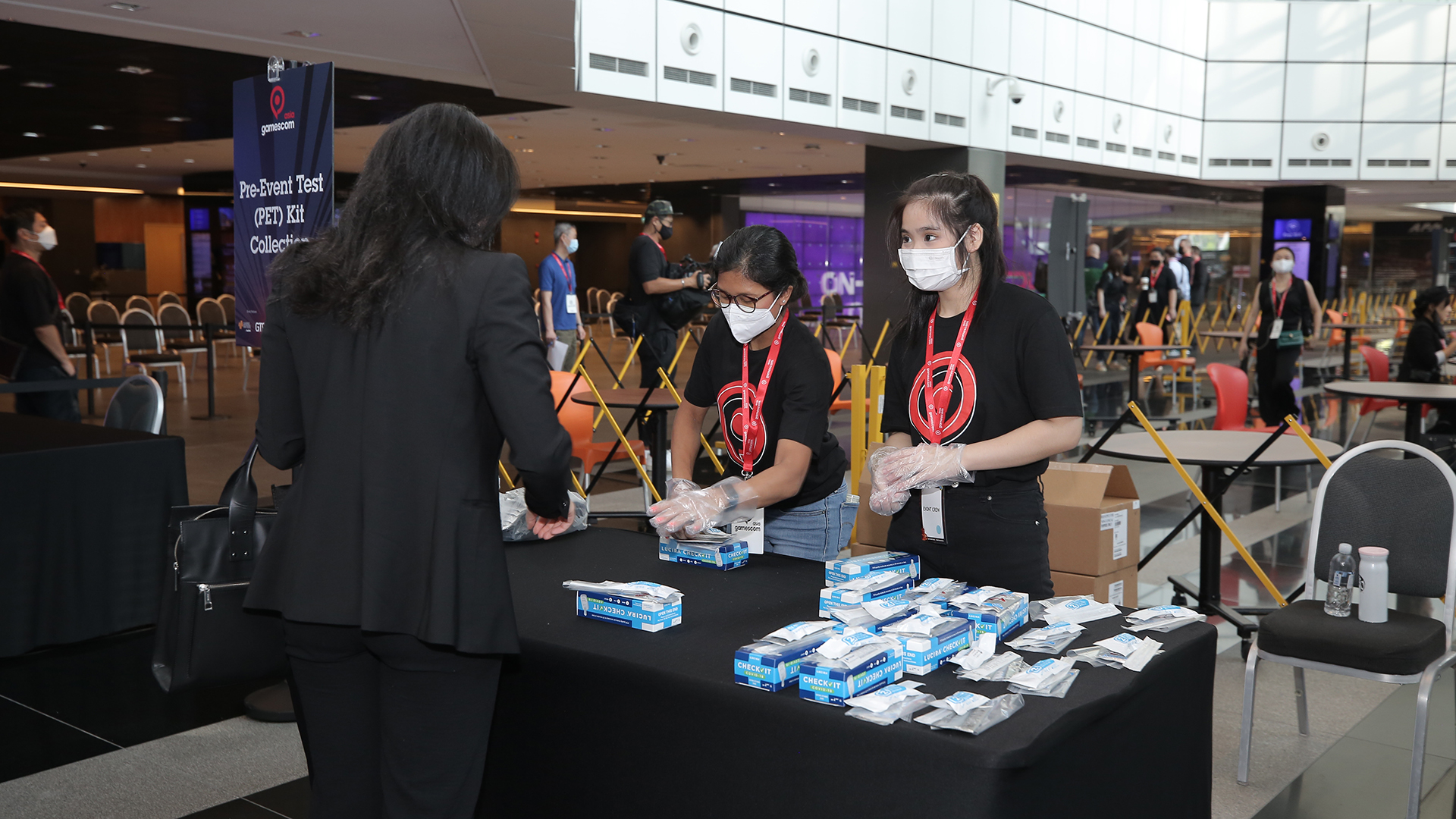 Upon receiving their pre-event test results, attendees were then allowed to explore gamescom asia 2021's Trade Zone! Consisting of boutique exhibits from Epik, Virtuous, Australia Embassy, Linkedin and the Singapore pavilion, and a whole range of conference sessions, Day 1 of the event focused on exploring the technical and corporate side of Asia's gaming sector, where speakers from Nintendo, That's No Moon, ONE Esports and more were given the opportunity to share current insights and solutions to equip any gaming brand.
From AAA panel sessions to conversations with Singapore's very own budding studios, audiences were introduced to the concepts of NFTs, metaverses, game development amongst other industry-driven topics.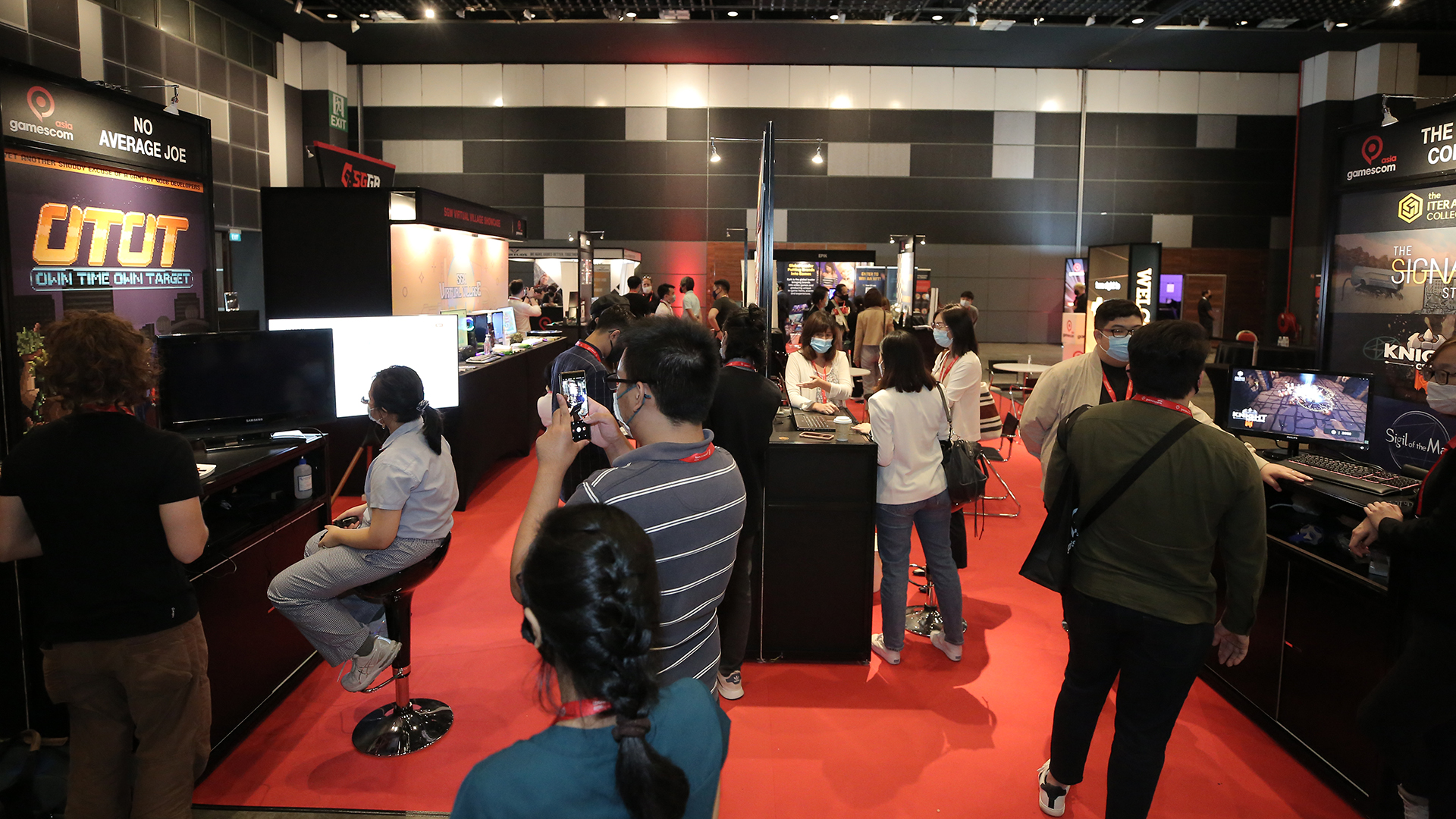 Besides the conference session, the local and international exhibitors were given the chance to showcase their product offerings and their latest development — a first for many in the past two years. Singaporean companies like Cargo Studio, The Iterative Collective, Junkfish and Lionfish Studios presented their wares at the Singapore Pavilion, in collaboration with Singapore Games Association. While Epik showcased its latest NFT launch, a joint effort with gamescom asia 2021, to commemorate the event's first Asian rendition.
That is it for the 1st Day of gamescom asia 2021. The 2nd Day will be about have a Mobile Gaming Summit which we have a look on mobile game development, publishing and growth strategies. See