So it begins!
Malaysia's first ever Asia Comic Con (ACC) event kicked-off at the Sunway Convention Centre, the doors to ACC will remain opened to ticket holders until the end of this Sunday the 15th of July. "CELEBRATES THE BEST OF POP CULTURE" their slogan says, the ACC have prepared 6 unique zones catering for Comics, Movies, Anime, Toys, Gaming, Manga and Cosplay! Visitors can expect to be greeted with an exhibit of rare premium collectibles they won't easily find else where.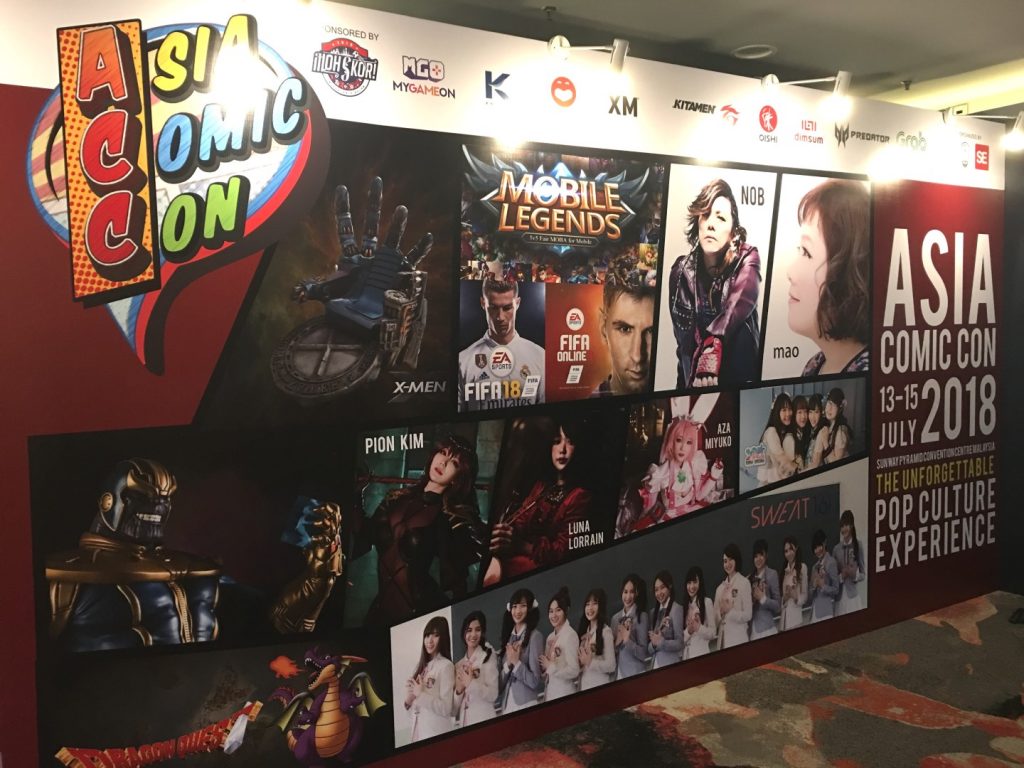 Eye-opening Rare Premium Exhibits.

Brought to you by XM Studios, be prepared to feast your eyes on tonnes of amazing figurines and collectibles. Mere words alone is not enough to describe exactly what type of treat you are walking into. My advise? Charge your damn phone, bring your damn powerbanks, clear up your damn memory on the phone coz you gonna need it. Behold!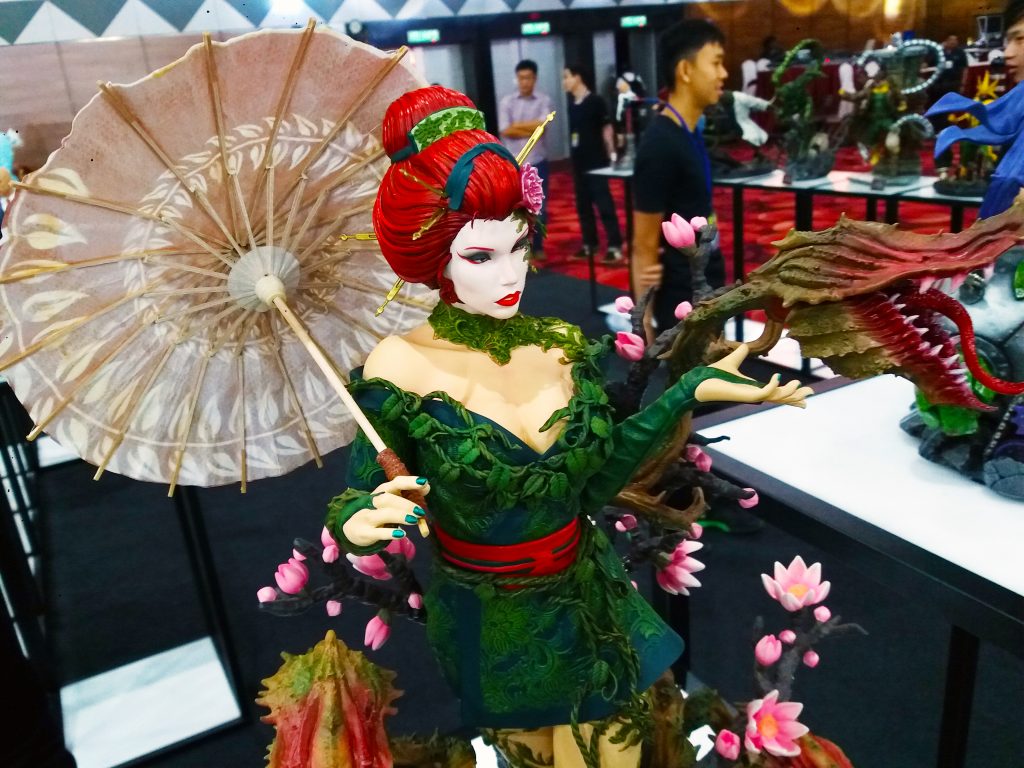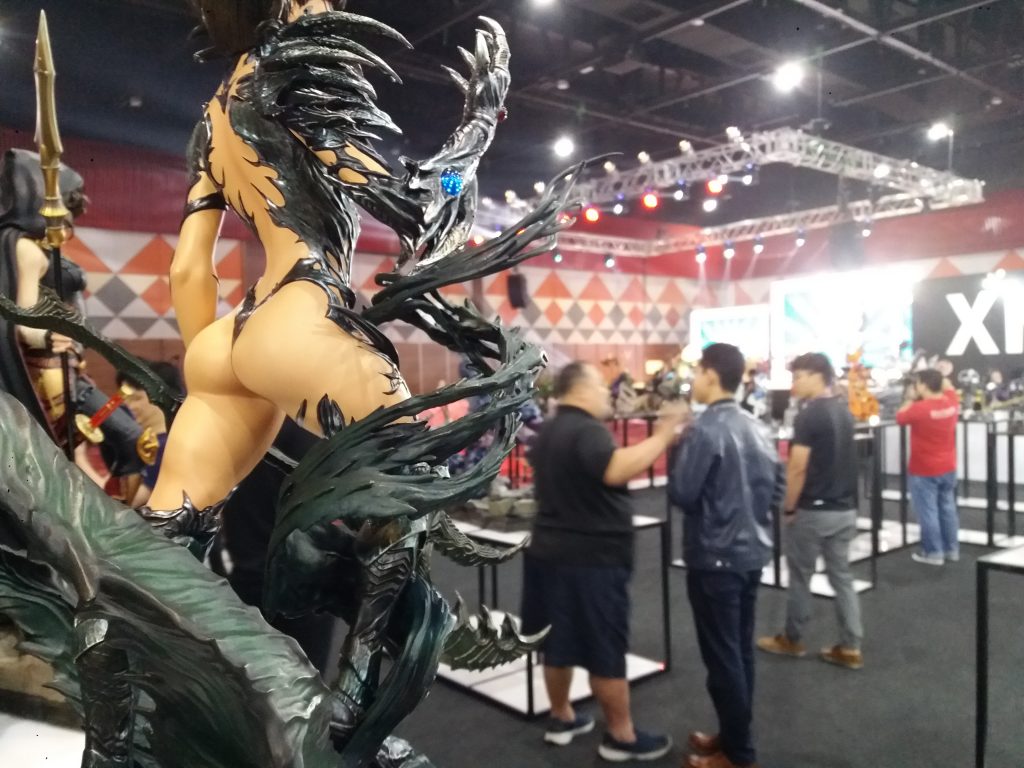 eSports , Tabletop and Card games.
Audience hungry for eSports tournament will be glad with the sight of Moh Skor eSports Tournament 2018 at ACC, the eSports section boast a total prize pool worth RM 50,000 woot! Fans of cards and tabletop games will find their share of activities and like minded enthusiasts there with presence of games like Magic : The Gathering, Dungeons & Dragons or Warhammer!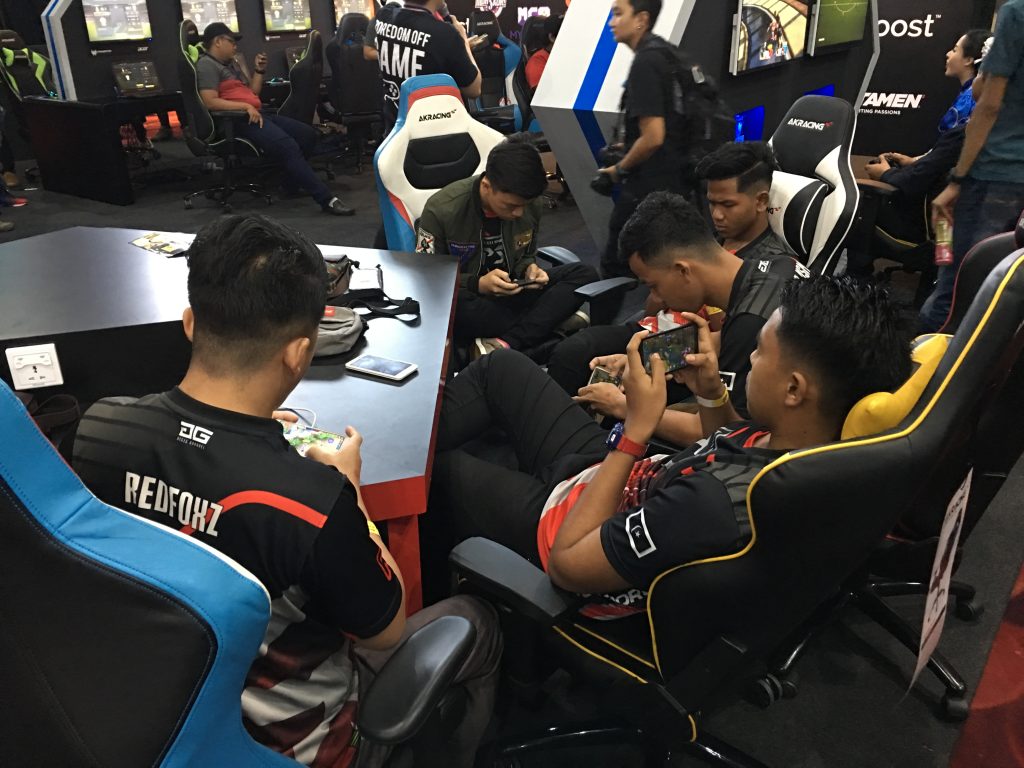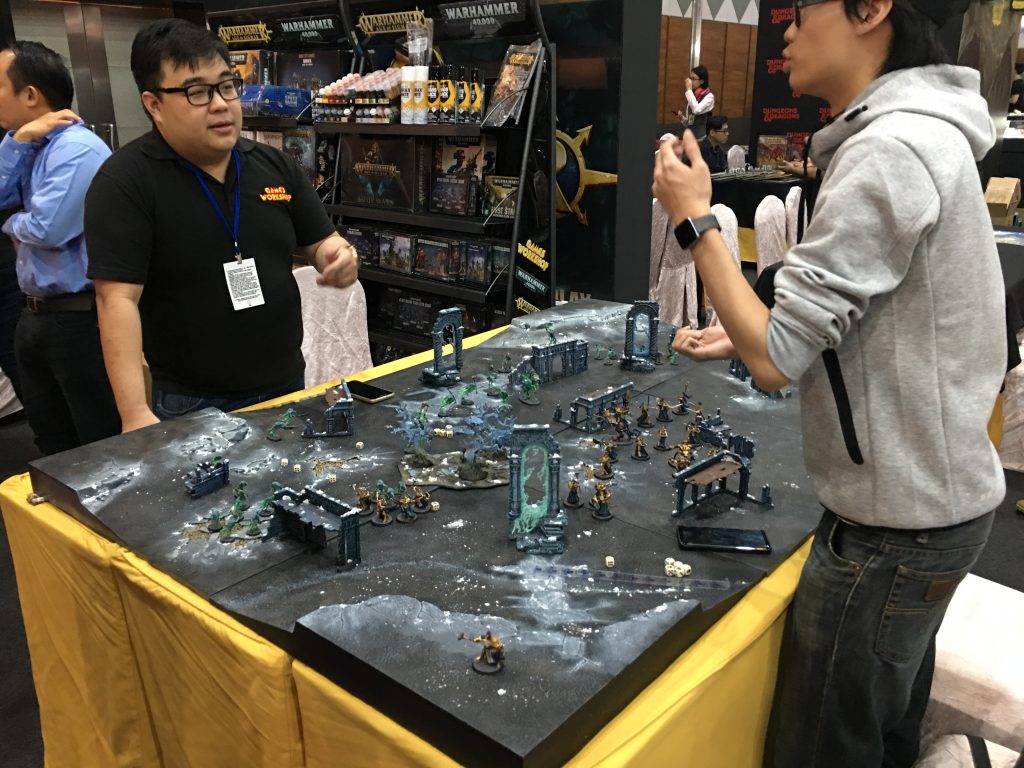 But what is Comic Con without the presence of Video Game related stuffs?
Dragon Quest to the rescue. The year was 1986 when the first Dragon Quest was released and ever since then, this classic cult of a game have changed many of our lives in some way. Be it the Original Dragon Quest classics or the Dragon Quest Heroes or the Dragon Quest Builders or Manga, this title have been with us from the beginning and is still going strong today. In the Asia Comic Con this year, old and new fans of the franchise alike can come together and witness the re-creation of historical moments from the Dragon Quest series in the forms of beautiful canvas painting and stunning looking dioramas. Also present is the life-sized version of Dragon Quest's Legendary Armor, Eldrick's Equipment. I am only including some photos here, there are plenty more to be seen at the actual event and frankly speaking, this is something you would want to see with your own eyes. Walking around that hall is like walking down a memory lane. Good experience.
[Best_Wordpress_Gallery id="125″ gal_title="Asia Comic Con 2018 Day 1″]
What other things are there?
Plenty. From Celebrity artiste like mao (the Doraemon theme singer), NoB (Saint Seiya), famous cosplayers like Pion Kim and Aya Miyuko all waits at the ACC to greet their fans. There are also girl idol groups like Siam Dream and Sweat 16 (no wrong spelling there) , the violinist Luna Lorrain and Higashi Kitty Band. There are also a bunch of Life-sized stuffs waiting for you there like lets say a Batmobile.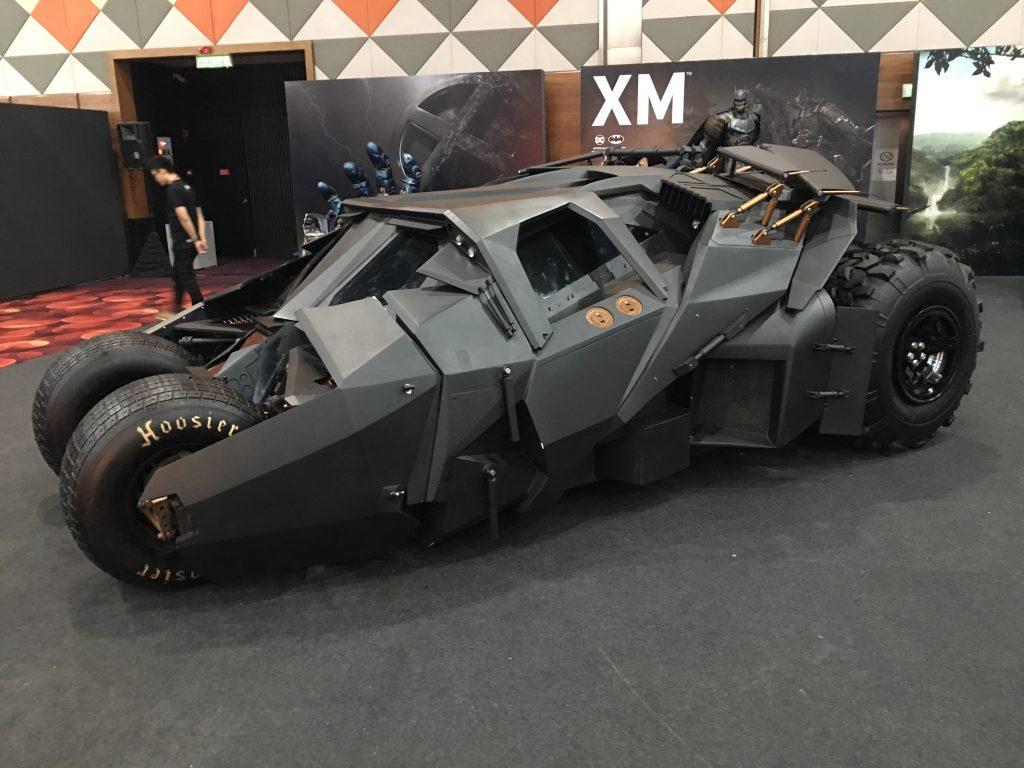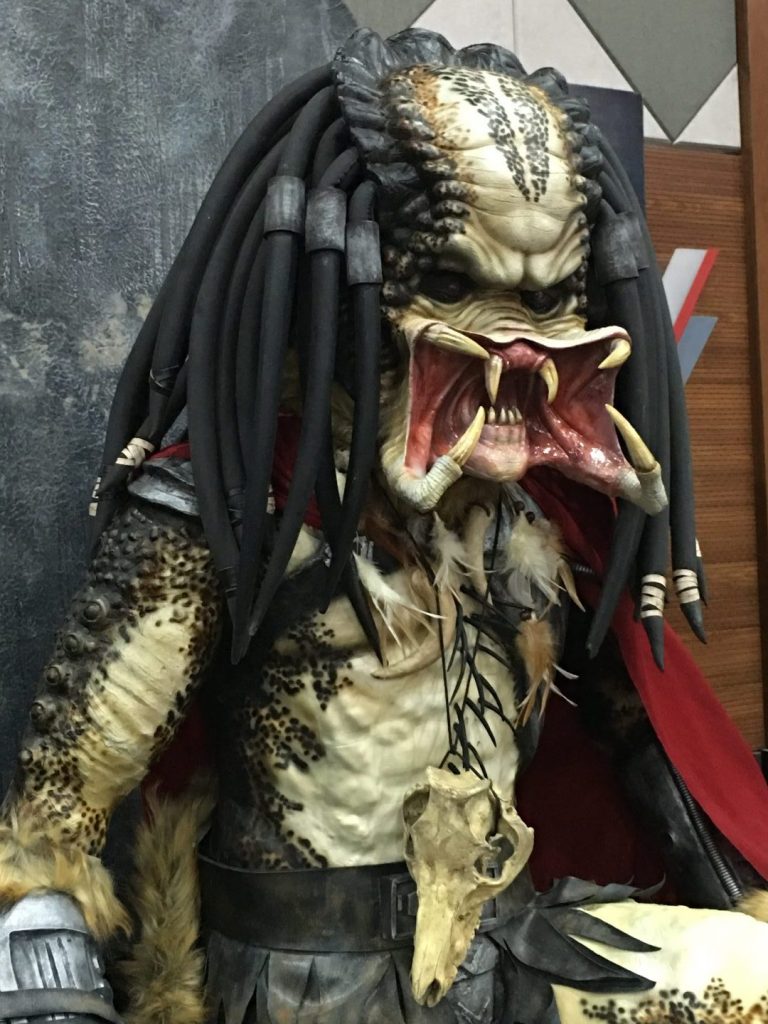 So yes, now you should know what to expect. Remember to stay hydrated and don't disrespectfully harass cosplayers!