AniManGaki, short for Anime-Manga-Gaki (brat in Japanese) 2019, is an annual Anime Cosplay Games (ACG) themed event that takes place every year in Malaysia. The event is usually attended by over 20,000 ACG fans from Malaysia and nations surrounding it. This regionally popular event often manages to invite world-class talents from around the world for guest appearances, panels, concerts, and workshops to name a few.
For a group of gamers like us in BunnyGaming who runs a video games media site, there are two particular guests who naturally caught our attention this year. They are Taura Takahisa, the Director of the recently released Nintendo Switch exclusive title, Astral Chain, and Yoko Taro, the director of the critically-acclaimed Action Role-Playing-Game (ARPG), Nier Automata. Yay!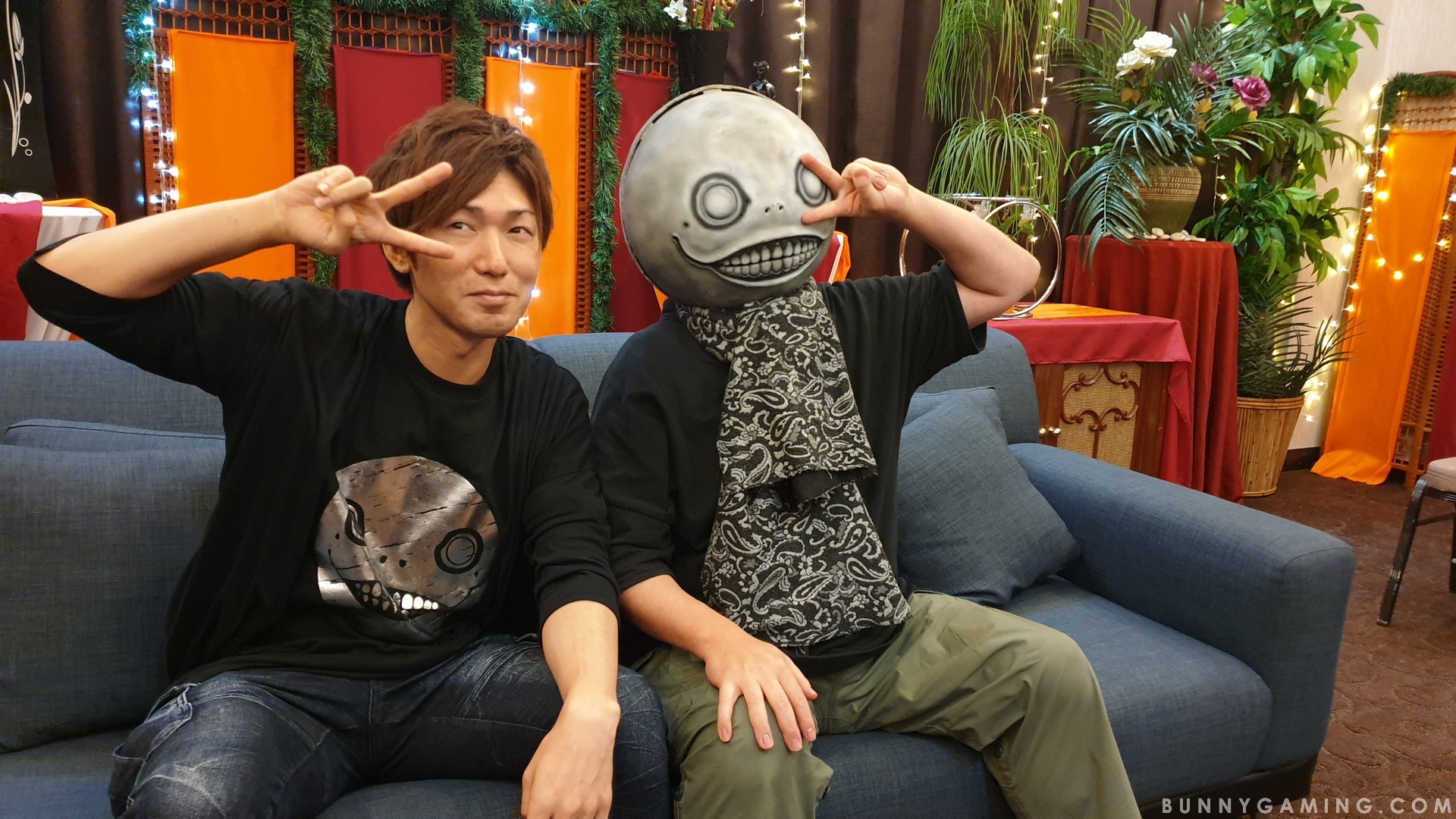 After a series of applications and arrangements with their management team, we managed to secure a 15-minute exclusive interview with them to talk about, well, video games! More specifically about the future of the Astral Chain IP and their views on some current and future topics.
Seated in front of the hero I've admired for so long that is Yoko Taro, and his protégé/partner-in-crime Taura Takahisa. I thanked, welcomed them to Malaysia, and introduced myself as the Editor-in-Chief of BunnyGaming.com (BG) and began my interview below;
---
BG – Taura-san, you have mentioned in a previous interview that a sequel to Astral Chain is subjected to how well the game sells in the market. Does the studio have an expectation on how much sales at least to justify a sequel?
Taura Takahisa – I can only say that the idea of a sequel at this point is something I am unsure of and I do not have the current sales figure right now. But I will be very happy if the game is well received and sells well!
Yoko Taro – And if you (BunnyGaming) can tell all Malaysians that Astral Chain is the best game ever, maybe the game will sell really well and then give Taura a chance to create a sequel!
*Yoko-san's humourous side-jab caught us all off-guard, bursting everyone in the room into laughter*
---
BG – It was rumoured that Astral Chain is part of a possible trilogy, do you already have an idea on how the next Astral Chain game would look in gameplay and story should you get to direct one?
Taura Takahisa – The trilogy remark was actually a mistranslation from a previous interview. I actually meant to say that I do have a lot of ideas at my disposal and if there's an opportunity to make a sequel or more entries, I'd be able to do so.
*With a grin on his face, Yoko Taro teases Taura; "Even until Astral Chain #40?"
"No! Not that many!" Taura quickly replied with a laugh.*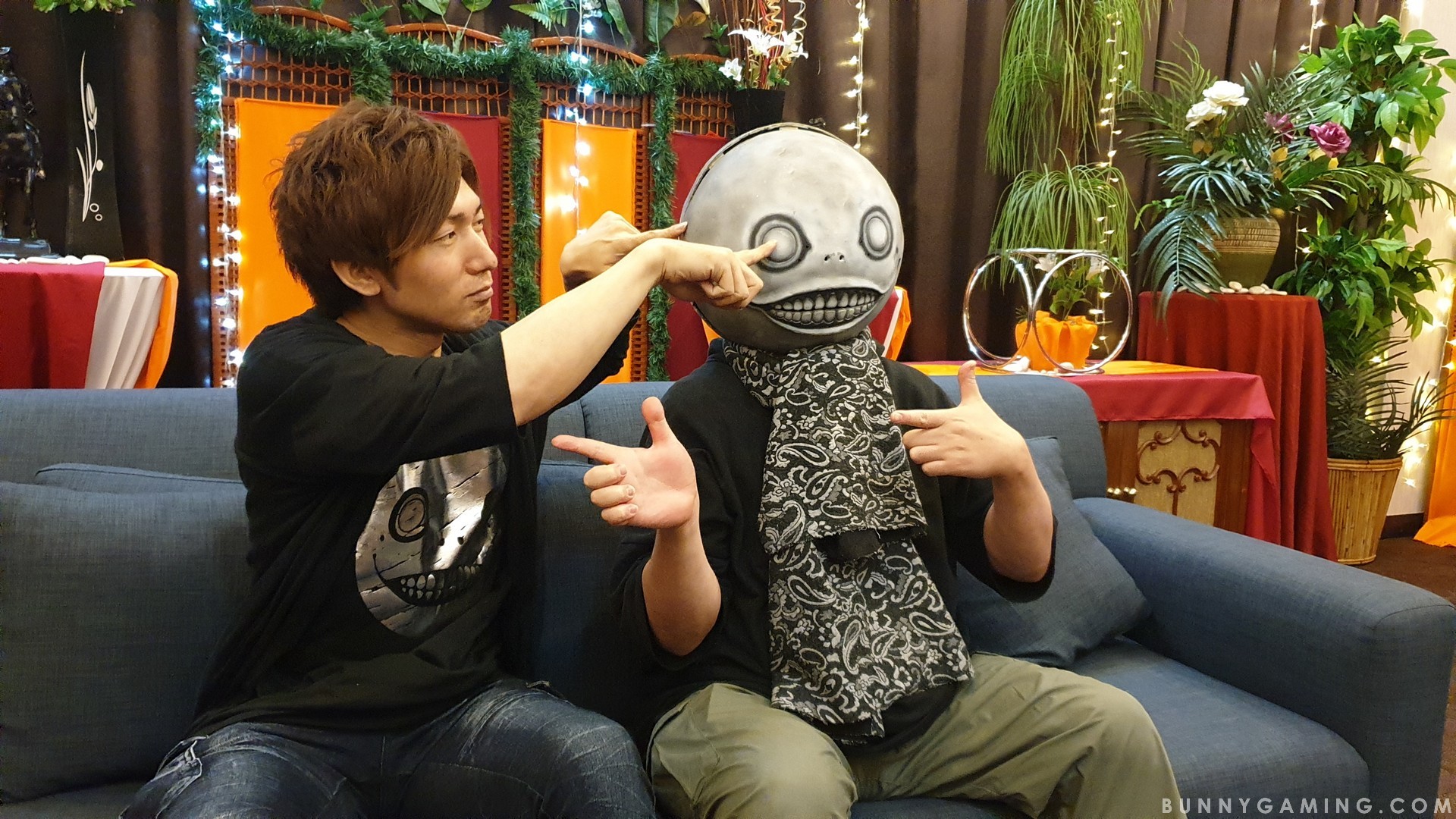 ---
BG – Astral Chain seemed easily accessible for newcomers, but at the same time deceptively deep in action and investigation. Was it difficult for you to maintain a good balance between both without one overpowering the other?
Taura Takahisa – Well actually, I didn't intend for Astral Chain to be beginners friendly. As a matter of fact, I was aiming for the opposite of that. But I am happy if they (beginners) found the game approachable.
---
BG – Yoko-san, I know you have probably been asked this a lot but I'd still give it a go because I know many people, including myself, wants this. Nier Automata on Nintendo Switch. Will it ever happen?
Yoko Taro – *While laughing* You already know the answer, it's – "Please ask Square Enix!"
BG – Okay, what about Google Stadia?
Yoko Taro – Still the same answer, Please ask Square Enix! *still laughing*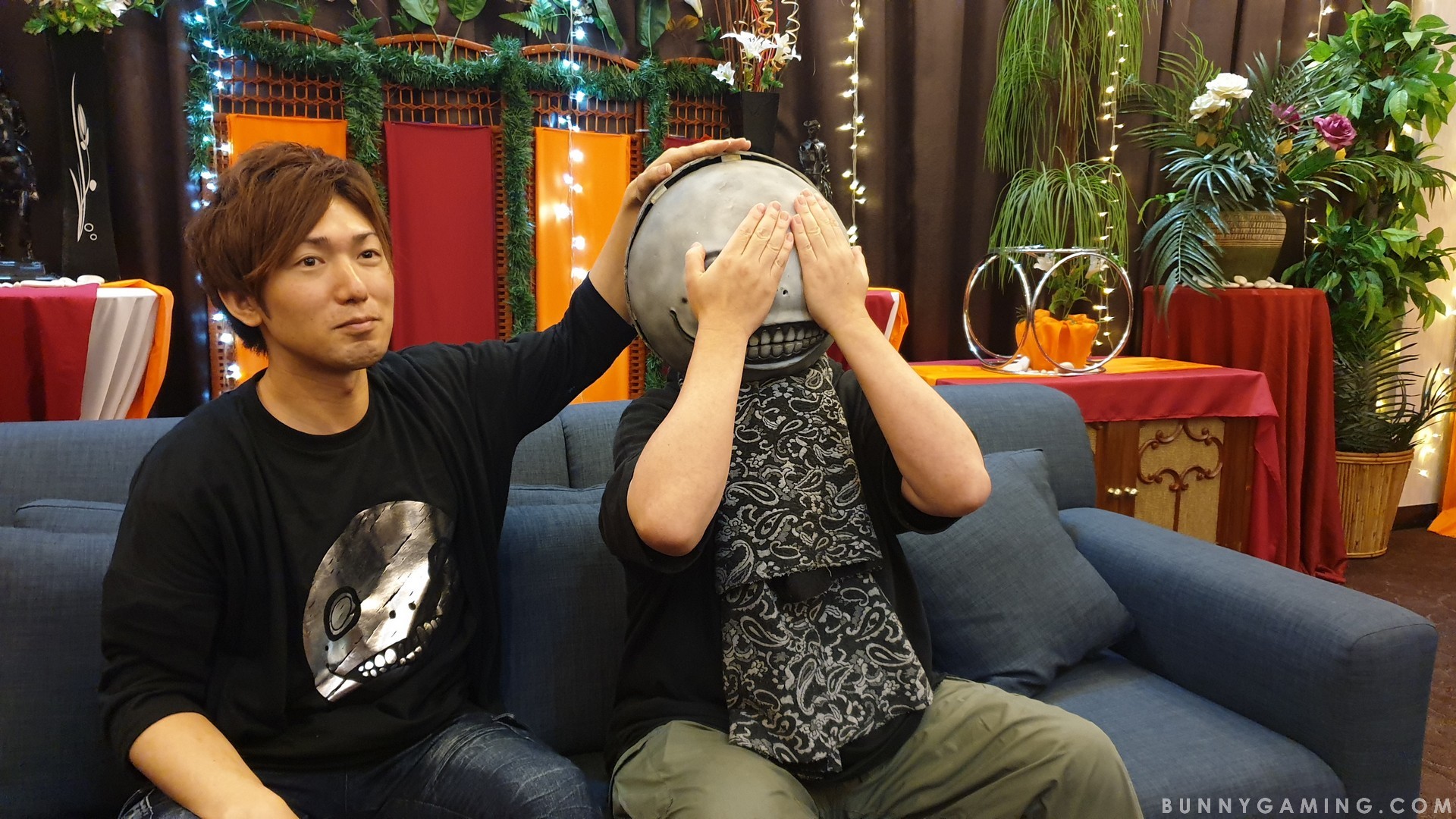 ---
For context purpose – During a Q&A Panel held before our interview with the duo, Yoko Taro has mentioned that Square Enix is quite careful with budgets when it comes to funding game development.
BG – You mentioned that Square Enix is quite "restrictive" when it comes to money. Assuming there was extra budget, what would be the first thing you'd improve or add in Nier Automata?
Yoko Taro – To be honest, when it comes to budget it's not so much on what you can cover and do, but rather, what you aim to do. If the game should have a certain element in it, then we aim towards providing that. But of course, we could probably add another thing or two if there were more time and budget, and as it continues the cycle would go into a loop where we'd add more if we have more (time and budget).
The budget for Nier Automata wasn't exactly Triple-A tiered, to begin with, but it is more than the development budget we received for Drakengard 3. And due to the higher budget we received, it was easier for us to create the Nier Automata you see today.
And if you want to know why there was a higher budget, it's because Platinum Games is expensive!
"That's a joke!" Taura-san quickly defended Platinum Games and Yoko-san then swiftly insisted "It's the truth!"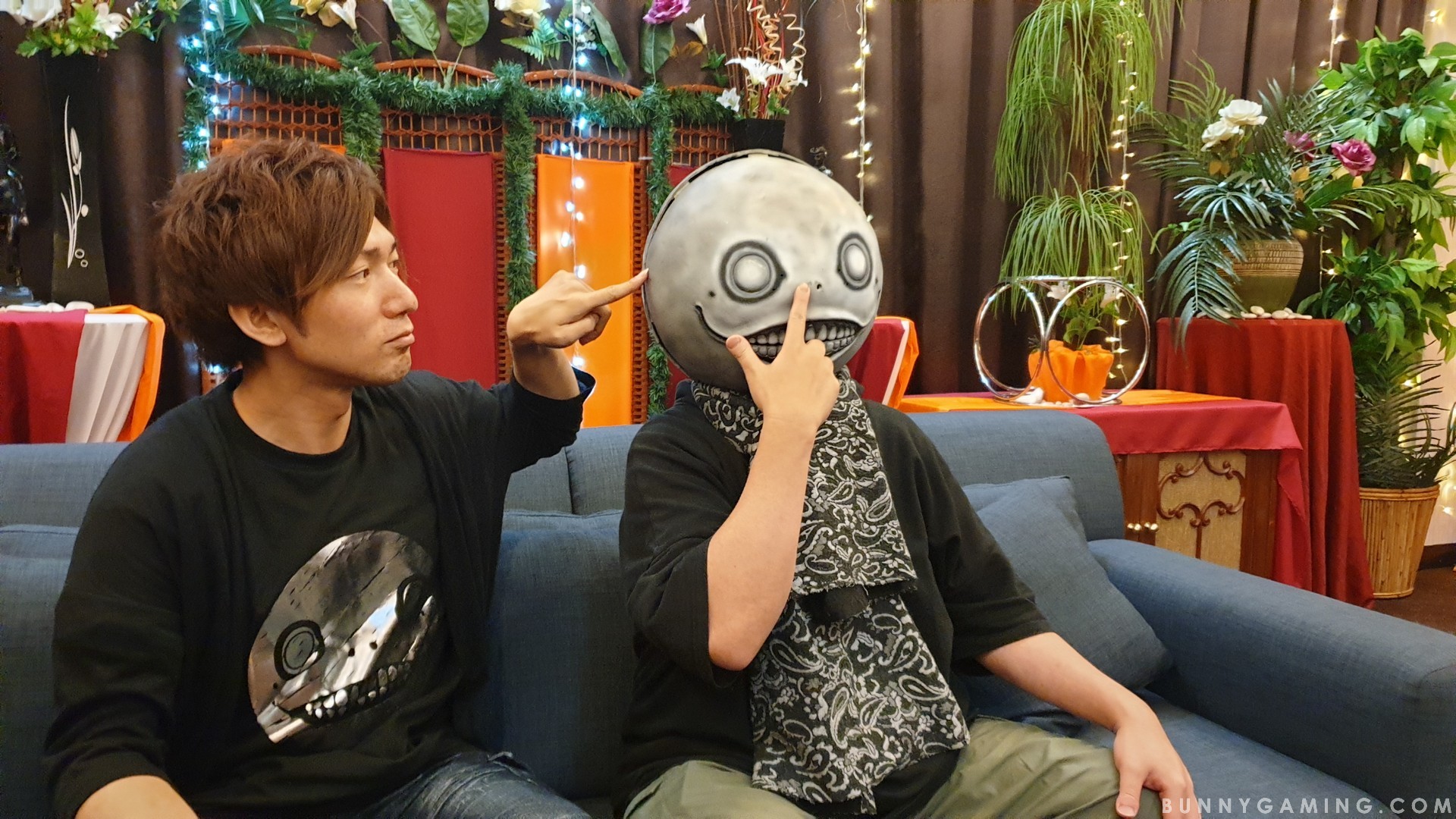 ---
BG – Would there would be a drastic change in the landscape of video games development within Platinum Games since the new generation of PlayStation and XBOX in the horizon?
Taura Takahisa – Unfortunately at this point, we are still in the dark like everyone else. We still don't know anything about next-generation consoles. We'll only be able to tell when they are launched.
Yoko Taro – We'll just have to tackle it when it comes out. But if the manufacturers could release the details earlier, it'll be easier for us in the games development industry.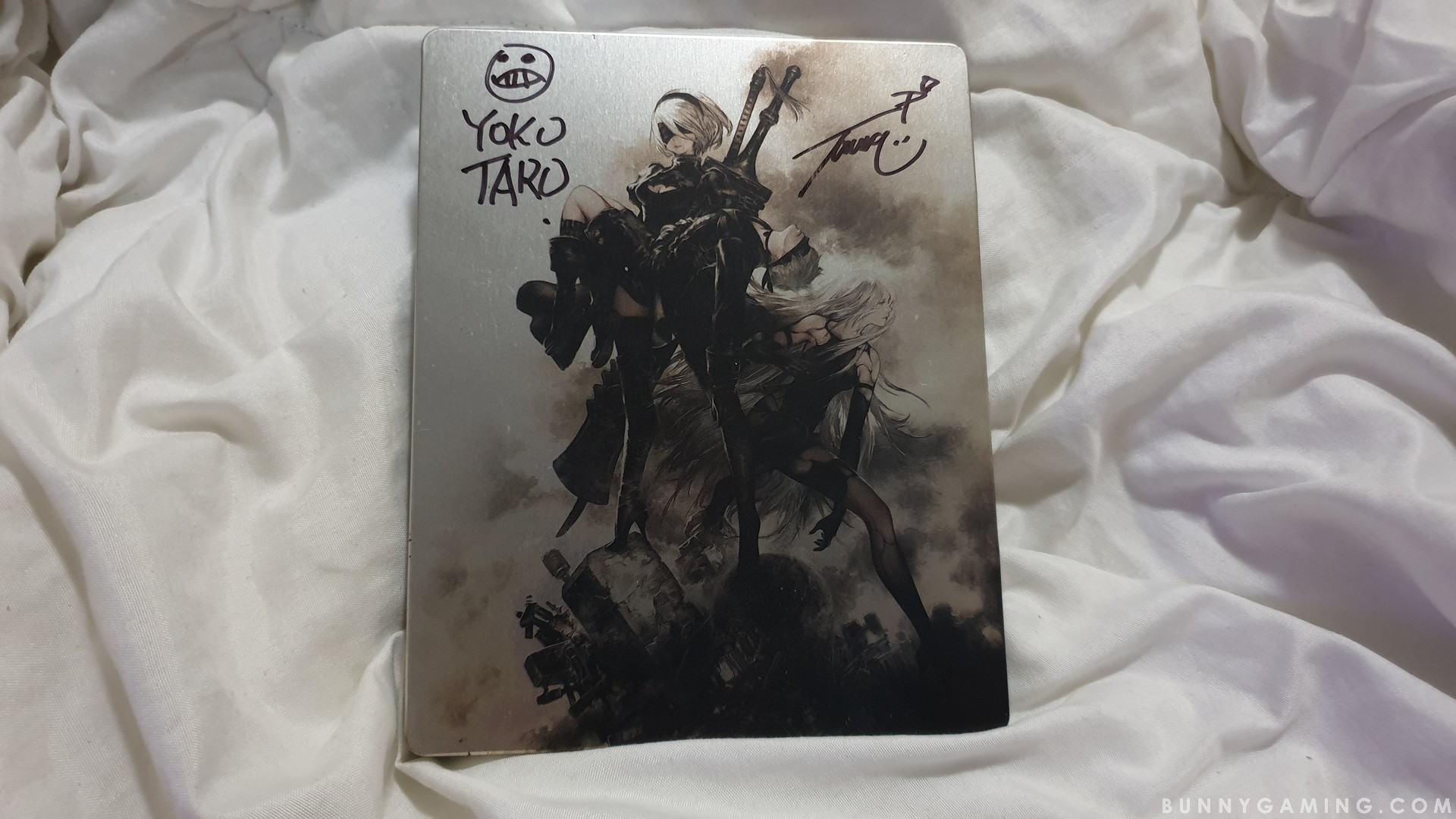 ---
BG – The video games development scene in Malaysia is still in its infancy compared to Japan and the rest of the world. You are both highly regarded gentlemen in the video games development scene, what advise can you give aspiring game developers here and abroad?
Yoko Taro – I am already getting older, but as technology progresses, so does the video games development scene. In fact, the movement is already moving towards uncharted territory. But my view of the Malaysian people is that they are fast learners and they adapt quickly to changes and I believe that they have the potential to create games in the new consoles that are new in approach and gameplay mechanics.
Taura Takahisa – I have actually worked with some Malaysians on a few titles when Platinum Games were collaborating with Malaysian based studios for some projects. I do hope that down the road, more will follow that example and we'll be able to work with people from more countries to broaden the games development industry to more places and groom more talents.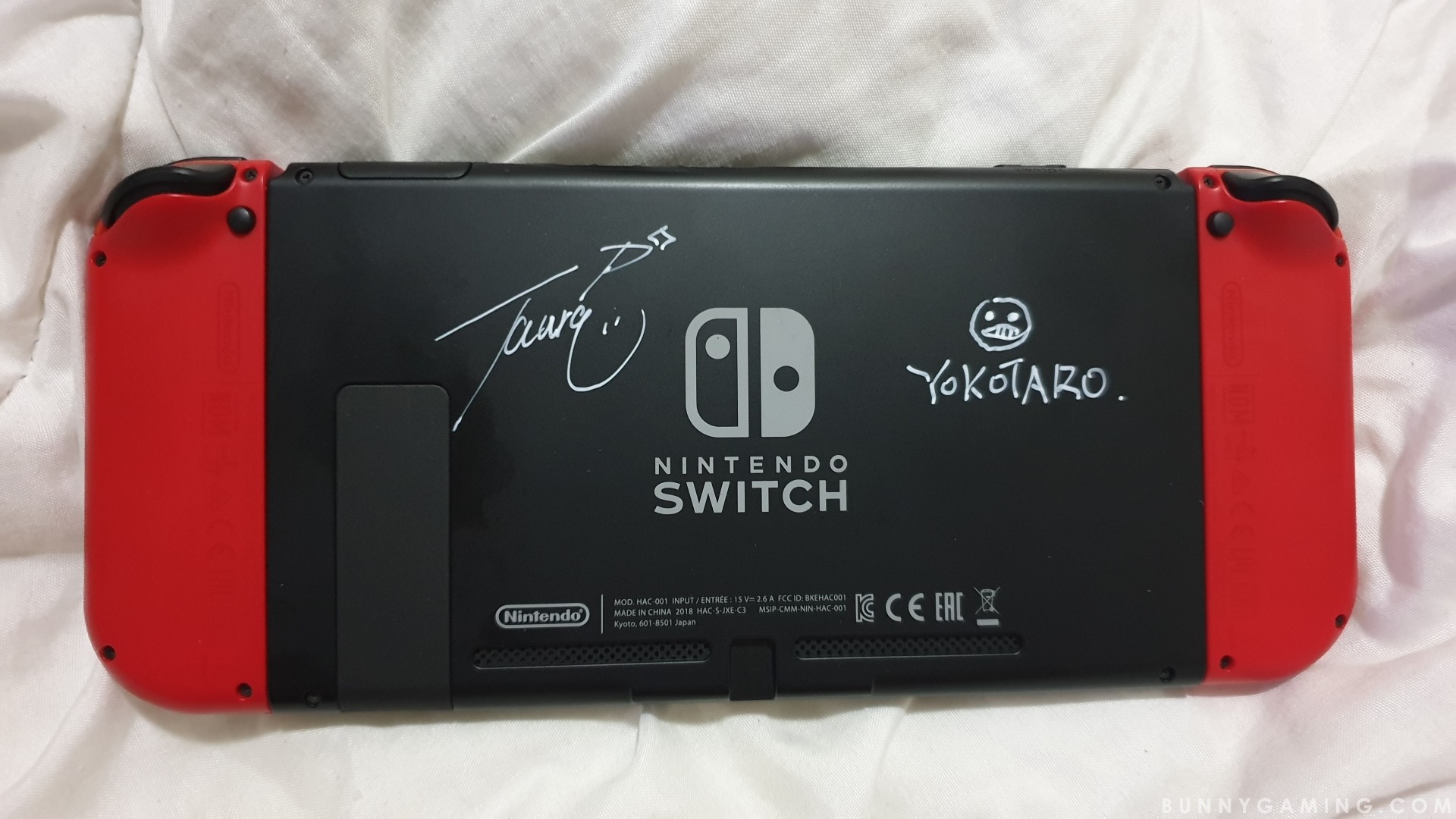 ---
BG- That is the end of our slot today and I thank you for your time and hope you enjoy your stay here in Malaysia!
Yoko and Taura – Thank you for having us!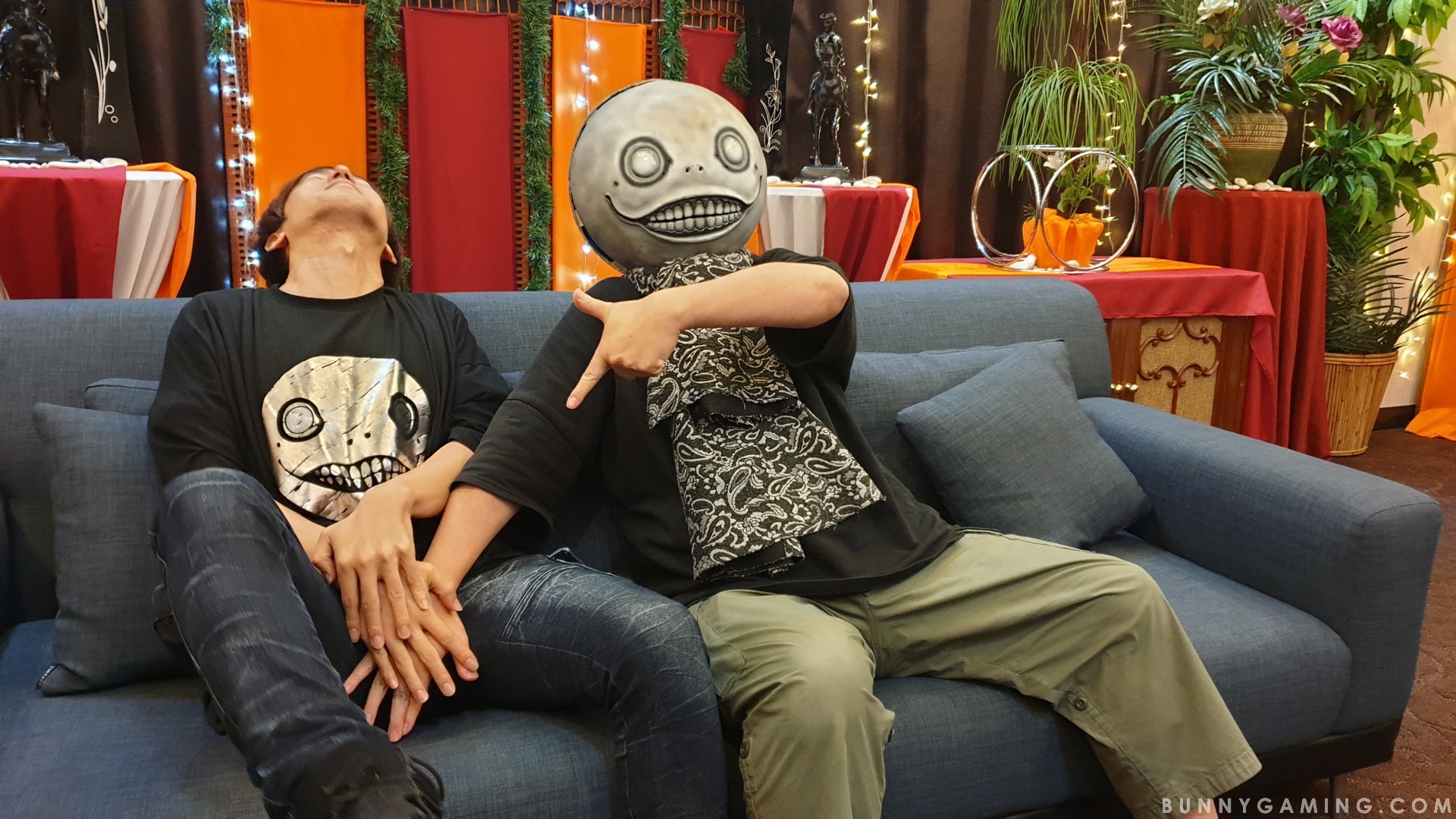 ---
That concludes our brief Q&A with Taura Takahisa, the Director of the recently launched Nintendo Switch exclusive title, Astral Chain, and Yoko Taro the Director of the critically-acclaimed and multiple award-winning, Nier Automata.