When it comes to the market for Active Noise Cancellation earbuds that are actually decent in quality, one is expected to cough up a handsome sum for them. Because good things don't come cheap, and often, cheap things just aren't that good. But that philosophy comes into question when we talk about Sony's WF-C700N Truly Wireless entry-level earbuds with Active Noise Cancellation (ANC) feature.
Priced at just RM 550, I did not expect much from it when I was informed about the opportunity to review this product. I knew Sony makes good audio devices but this is just a budget-tier product, albeit designed with ANC for the first time in the series, so I adjusted my expectations accordingly.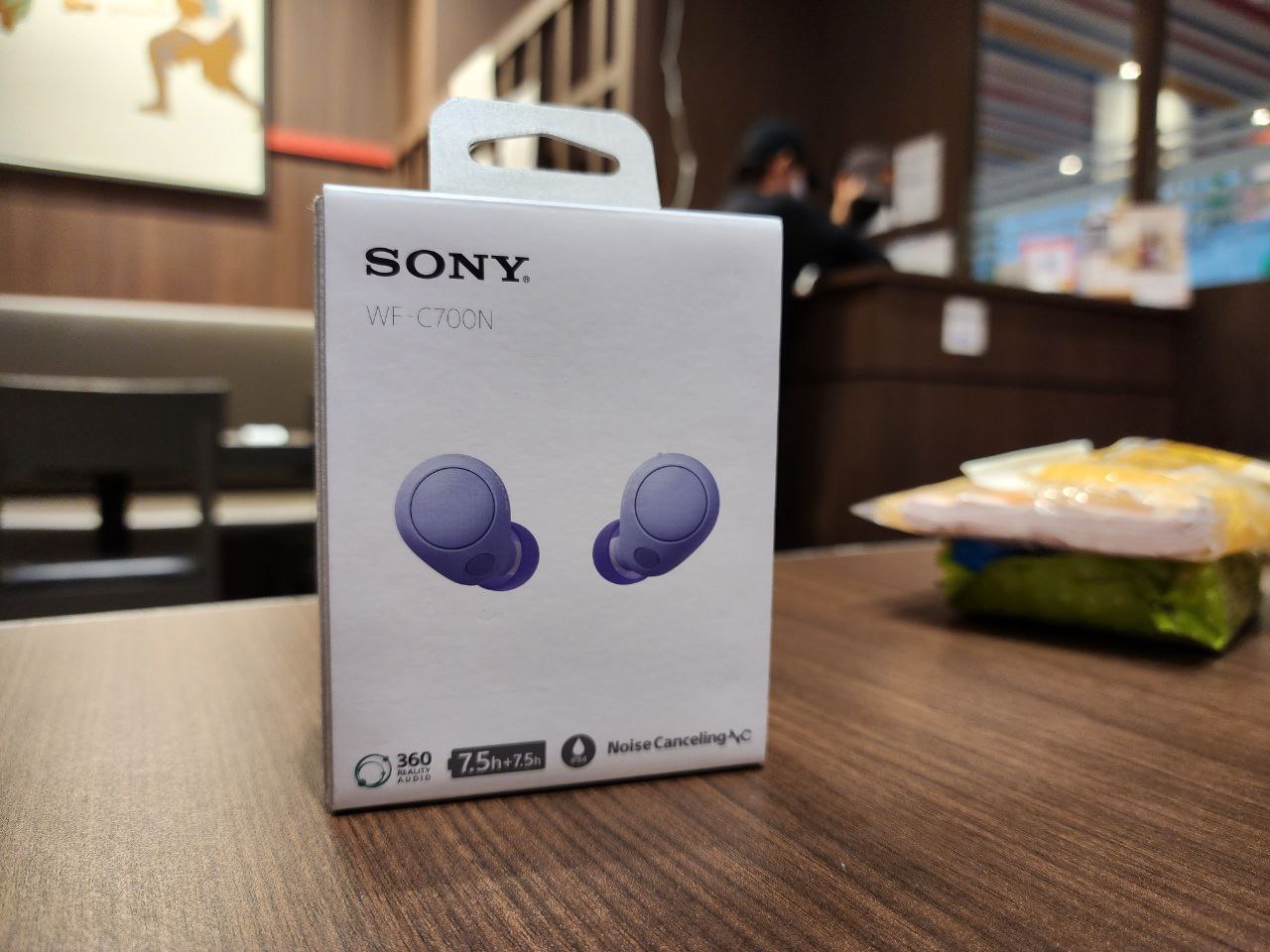 The casing is made of thin plastic which was unsurprising, but what surprised me was how the construct didn't feel cheap and still managed to look smart and premium. Opening and closing the hatch are done in a smooth, unchallenged motion that didn't urge me to be gentle. Sufficient magnets kept the earbuds firmly in place with little risk of unhinging even when the case is opened and turned over.
The size of the pill-shaped casing is just nice enough to easily fit into a jeans pocket with plenty of room to spare for keys and other bits. Compared to my day-to-day Galaxy Buds casing which often produces a visible bulge in my pocket, the C700N's casing is the complete opposite.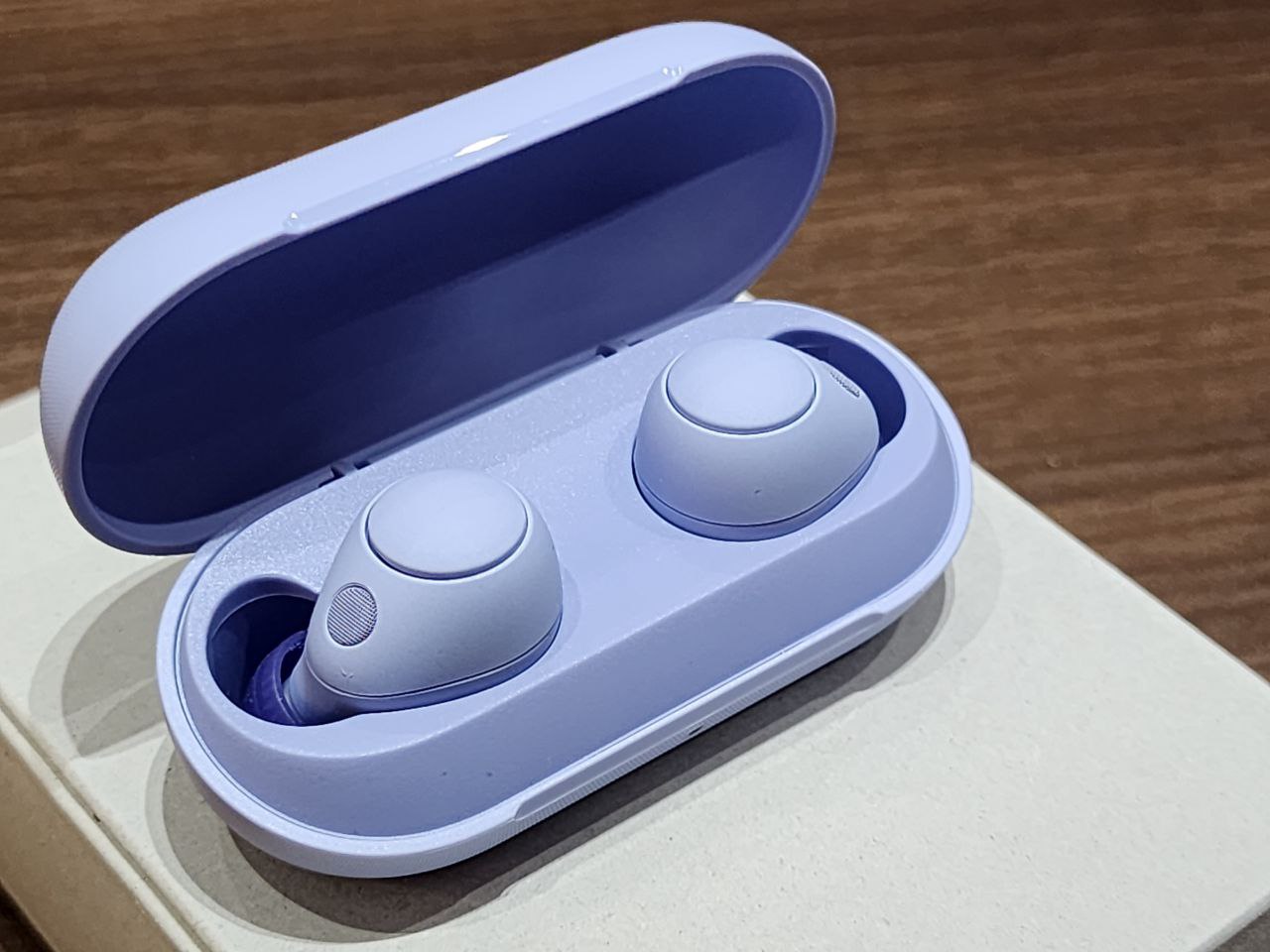 As for the earbuds themselves, they are small, comfortable, and feel solid in build quality. There are huge round buttons on them that we can click on for functions and it took a bit of acclimatisation for me at first after coming from the touch-surface construct of the Galaxy Buds.
Wearing the earbuds was no hard work. They fit comfortably and I could wear them for hours at once without my ears feeling the need to take a break. What amazed me the most was even when I indulged in physically taxing activities like jogging and going to the gym, the earbuds just sat there in my ears with perfect confidence and never once worried me with any risks of slipping off. The IPX4 rating further protects it against any water and sweat, though I don't recommend challenging it with an unreasonable volume of water.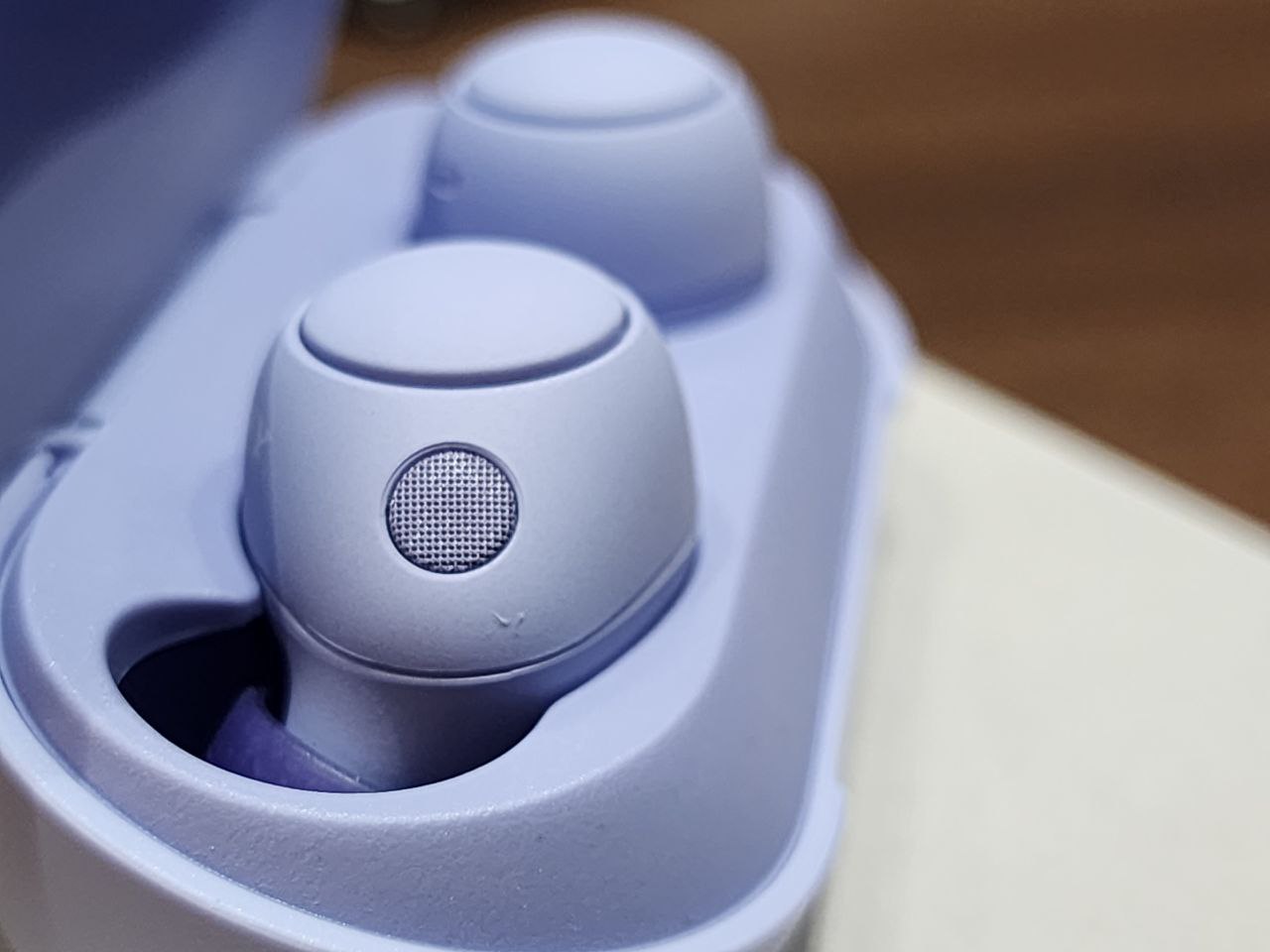 At just 4.6 grams per bud, it's easy to forget I was wearing one at times. The only element that's kept me reminded of the earbud at all times is the tightly sealed sensation thanks to the perfect fit when wearing it. Even before the ANC gets turned on, the seal itself provided a wall against outside noise and thanks to this natural defense, I've been able to take my calls even in the noisiest and most crowded party room and still hear my caller with much clarity and volume.
Sporting custom Sony 5mm dynamic drivers, the C700N just wasn't bad at all when it comes to sound quality. In fact, there were times when it manages to even impress. The earbud manages to hold things together from breaking or extreme loss of quality even when played on high volume. Again, this is a budget-tier earbud, so no one should be expecting flagship qualities here, but you will get a little better than what you pay for and that's a good trade for me.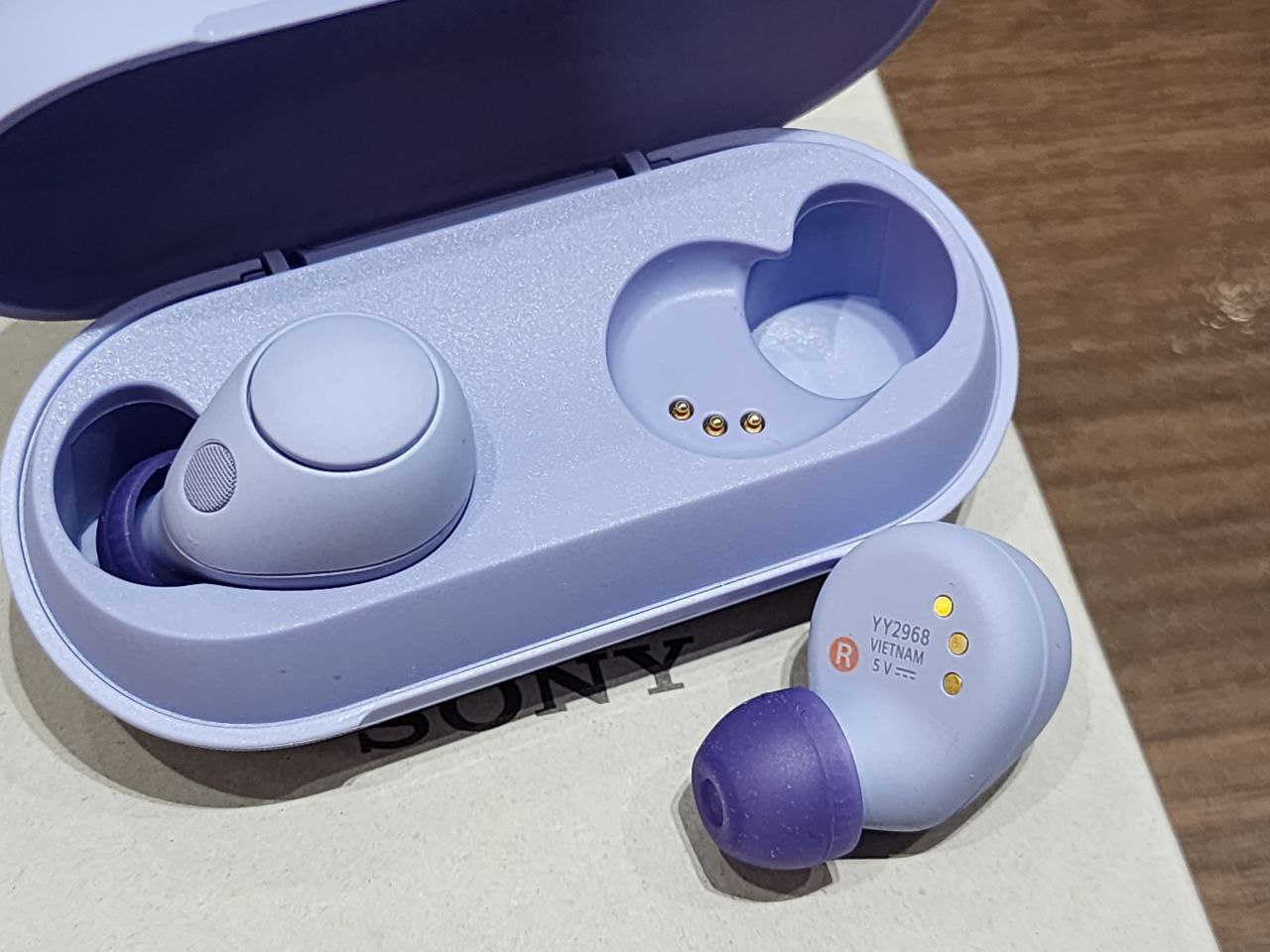 To test its audio quality and expression when it comes to music, I challenged the earbuds with my usual earbuds testing playlists and the result can be summarised in two words – Nicely Balanced. The default EQ provides a moderate and decent mid-range sound expression that can be switched as per the user's preference on the Sony Headphones Connect app. There are 8 preset modes to choose from with another 3 custom profiles you can set up for your liking. Depending on what genre usually dominates your playlist, the custom profiles can be your handy response for a blanket quick switch.
Here are some of the songs I've challenged the earbuds with and how I'd rate them from 1 to 5 (5 being the best).
Legend of Mother Swan – The Hu – 4

Better Man – Robbie Williams – 4

Bitter Sweet Symphony – The Verve – 4

Blackheart – Two Steps From Hell – 5

Emerald Princess – Two Steps From Hell – 5

Faded – Alan Walker – 4

Claudine – Maksim – 4

Dear Friends (Acoustics) – Triplane- 5

Driven By You – Brian May – 4

I Don't Love You – MCR – 3

Immigrant Song – Led Zeppelin – 4

Perfect (Acoustics) – Ed Sheeran – 5

Smile – The Royal Concept – 5
Instrumental pieces and those with the least background like acoustics piece scored the best from my experience. Interestingly, this Sony earbud managed a piece like Smile by The Royal Concept, a song that has a healthy mix of vocals and instruments outstandingly too. With the rich and vibrant sound in the background check in with rich detail and clarity. But this isn't always consistent as most pop pieces generally land flatly on a 4.
This isn't to say those who earned a 4 are mehh. They are better than just good, but 5 was just an outstanding experience overall. MCR's I Don't Love You with the lead singer screaming at the top of his lungs and busy jamming in the background was just decent at 3. But it is worth noting that Led Zeppelin's Immigrant Song was also a 3 until it became a 4 after I tweaked the EQ a little. I'm just leaving the differences in the list so that I can explain how the versatility afforded by EQ tweaking allowed for a broader reach to improve sound quality.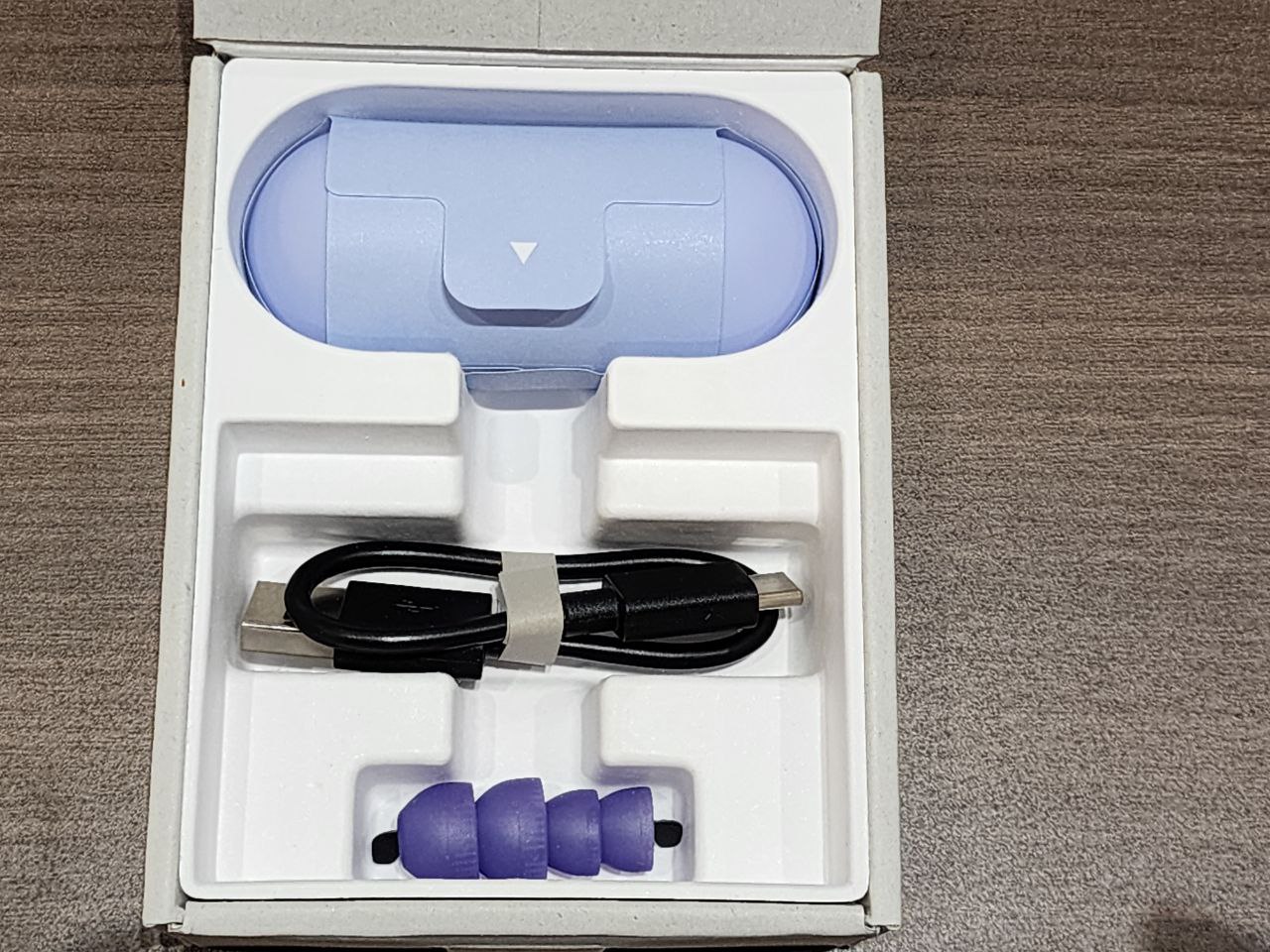 The ANC part of the earbuds is there but it isn't something really worth thinking much about. It is as good as a decent ANC is expected to be and nothing more. But it should be added again that the earbud sits perfectly in my ear and that the confident seal the plug formed was by itself a good external noise-blocking measure. So after adding the mild ANC on top of the seal, you'd have a decent ANC experience.
On the battery department, the C700N is good for seven and a half hours on a single charge and should you use it with both the Bluetooth and ANC on. With the latter turned off, you get a little over ten hours. As a person who habitually charges his earbuds once every 2 days or less, this isn't a problem for me. But I'll pick a fight with the casing because it only holds up to ONE extra charge before you need to go to the juice bank. Checking the battery levels can be done via the Sony Headphones Connect app.
---
What I really liked about the C700N:
Great overall build quality
Extremely comfortable and fitting even during physical activities
Good audio quality
Battery life was okay
The friendly price tag for this quality and an ANC, Truly Wireless Earbud
Versatile EQ settings
What I wished was better:
Needs more than a single extra charge on the casing
Moderate ANC
---
Verdict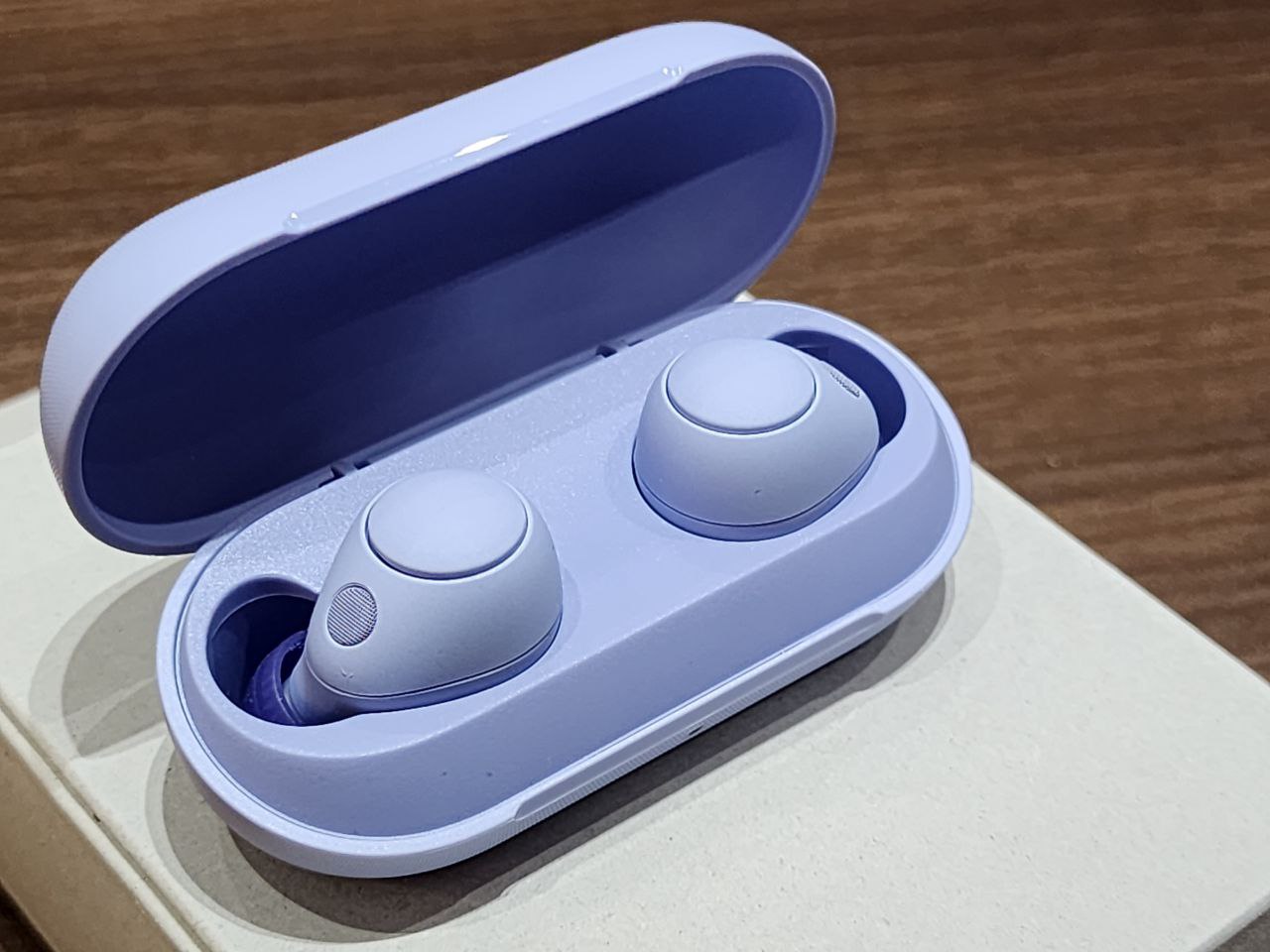 The extreme comfort level it provides as well as its admirable audio quality more than punches above its weight class. If you are looking for a price-friendly yet reliable earbud from a reputable brand and aren't demanding about ANC levels, then the C700N may just be the fitting companion you need.
Final Score : 9/10