With the launch of Samsung's latest S23 lineup of phones, the time has come yet again to talk about the latest Samsung flagship handset, more specifically, the S23 Ultra. On paper, the S23 Ultra is the most powerful phone the Galaxy S-series has ever produced since the series' first debut in 2010. Armed with a 200MP camera, 12GB RAM, and the latest Snapdragon 8 Gen 2 for Galaxy chip, the Galaxy S23 Ultra looked like there's little to complain about.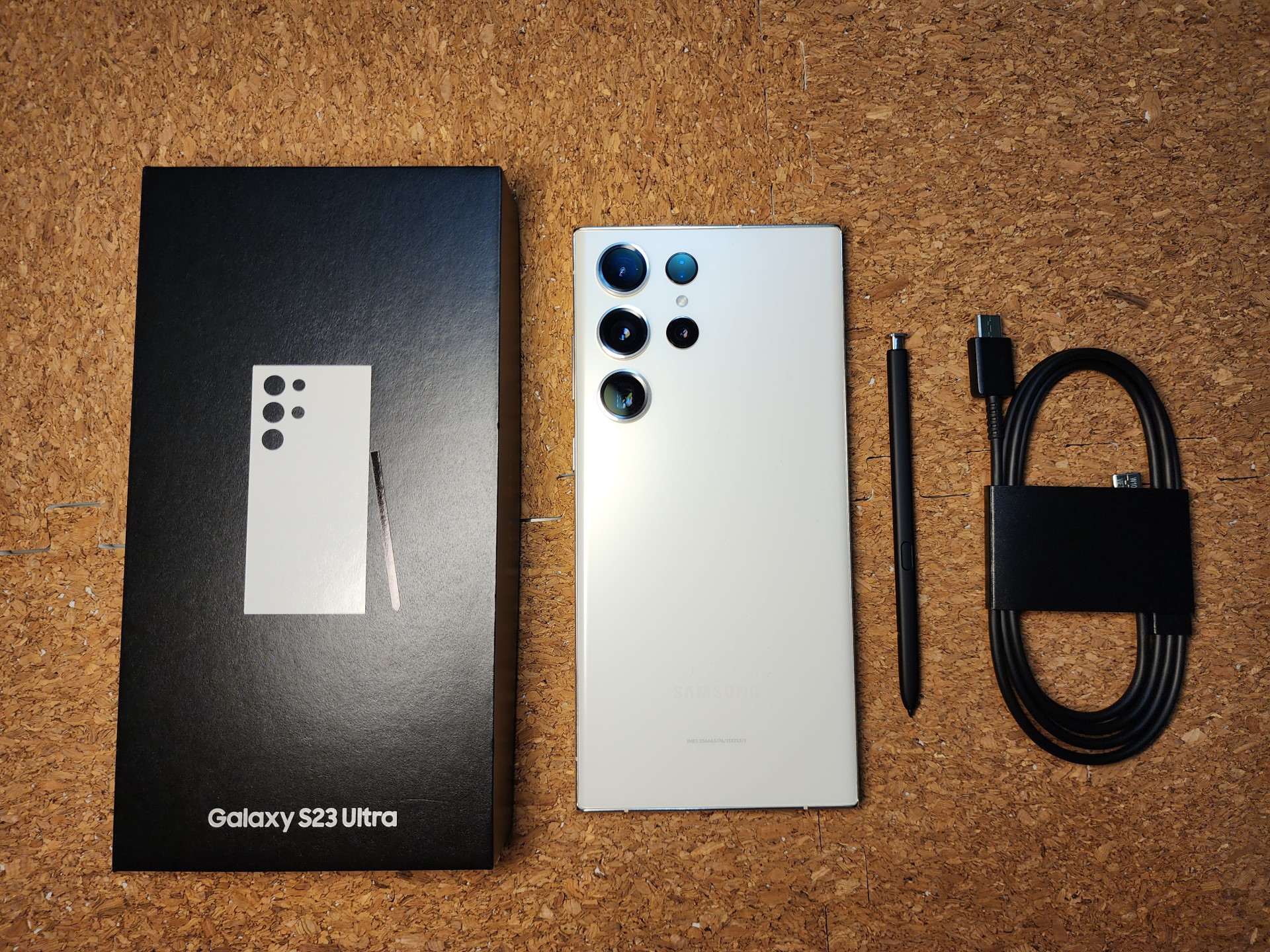 But how does its impressive spec sheet really translate when it comes to actual performances? Is the 5,000mAh battery still enough for today's standards? Is it only good for photography? What about gaming? And how feasible is it really to upgrade your phone if you're already using the slightly older S22 Ultra model? Assuming you do get it, which of the 256GB, 512GB, or 1TB versions should you get? There are plenty of questions surrounding this phone still, especially when the price begins from RM 5,699 and this is where we'll walk you through it.
S23 Ultra Specs
Dimension

78.1 X 163.4 X 8.9mm

Weight

234 grams

Build

Glass front (Gorilla Glass Victus 2), glass back (Gorilla Glass Victus 2), aluminum frame

Display

Dynamic AMOLED 2X Display

Super Smooth 120Hz refresh rate (1~120Hz)
240Hz Touch Sampling Rate in Game Mode
Vision booster
Enhanced comfort

Screen

6.8-inch QHD+ Edge

Resolution

1440 x 3088, ~501 ppi density

Shield

Corning Gorilla Glass Victus 2

OS

Android 13, One UI 5.1

Chip

Snapdragon® 8 Gen 2 Mobile Platform for Galaxy

CPU

Octa-Core (1×3.36 GHz Cortex-X3 & 2×2.8 GHz Cortex-A715 & 2×2.8 GHz Cortex-A710 & 3×2.0 GHz Cortex-A510)

GPU

Adreno 740

Memory

12GB|256GB
12GB|512GB
12GB|1TB
External Memory Slot: N/A

Main Camera

200 MP,

F1.7, FOV 85˚

(wide),
10 MP,

10x Optical Zoom, F4.9, FOV 11˚

(periscope telephoto)
10 MP,

3x Optical Zoom, F2.4, FOV 36˚

(telephoto)
12 MP,

F2.2, FOV 120˚

(ultrawide)

LED flash, auto-HDR, panorama

8K@24/30fps, 4K@30/60fps, 1080p@30/60/240fps, 720p@960fps, HDR10+, stereo sound rec., gyro-EIS

Selfie Camera (Front)

12 MP, F2.2, FOV 80˚ (wide),

Dual video call, Auto-HDR, HDR10+

4K@30/60fps, 1080p@30fps

Battery

Li-Ion 5000 mAh, non-removable

45W wired, PD3.0

10W wireless (Qi/PMA)

4.5W reverse wireless

Colours

Phantom Black, Cream, Green, and Lavender.

Prices

12GB|256GB RM 5,699
12GB|512GB RM 6,699
12GB|1TB RM 7,199
Build And Display
The older S22 Ultra released last year had a clean and premium design that the S23 Ultra adopted to a tee, including the IP68 rating and near-identical dimension and weight (78.1 x 163.4 x 8.9mm, 234 grams). In fact, I can even use my S22 Ultra's casing for the S23 Ultra. But while some of my friends and family have commented that they wished the S23 Ultra looked a bit more distinguishable with a new design, I actually don't mind seeing this design for another year. The S22 Ultra was a good-looking phone compared to the clumsy-looking S21 Ultra. But I reckon Samsung will have to be more creative than this for their new S24 Ultra next year unless they are ready to be called lazy or unadventurous.
Available in four colours – Phantom Black, Cream, Green, and Lavender, the front and back of the phone are covered in Gorilla Glass Victus 2, protected with an aluminum frame on all sides. When held in hand, it feels large and sturdy and the matte-looking surface at the back provides a scene from stains and fingerprints, assuring owners of the phone's handsome look when used without a casing.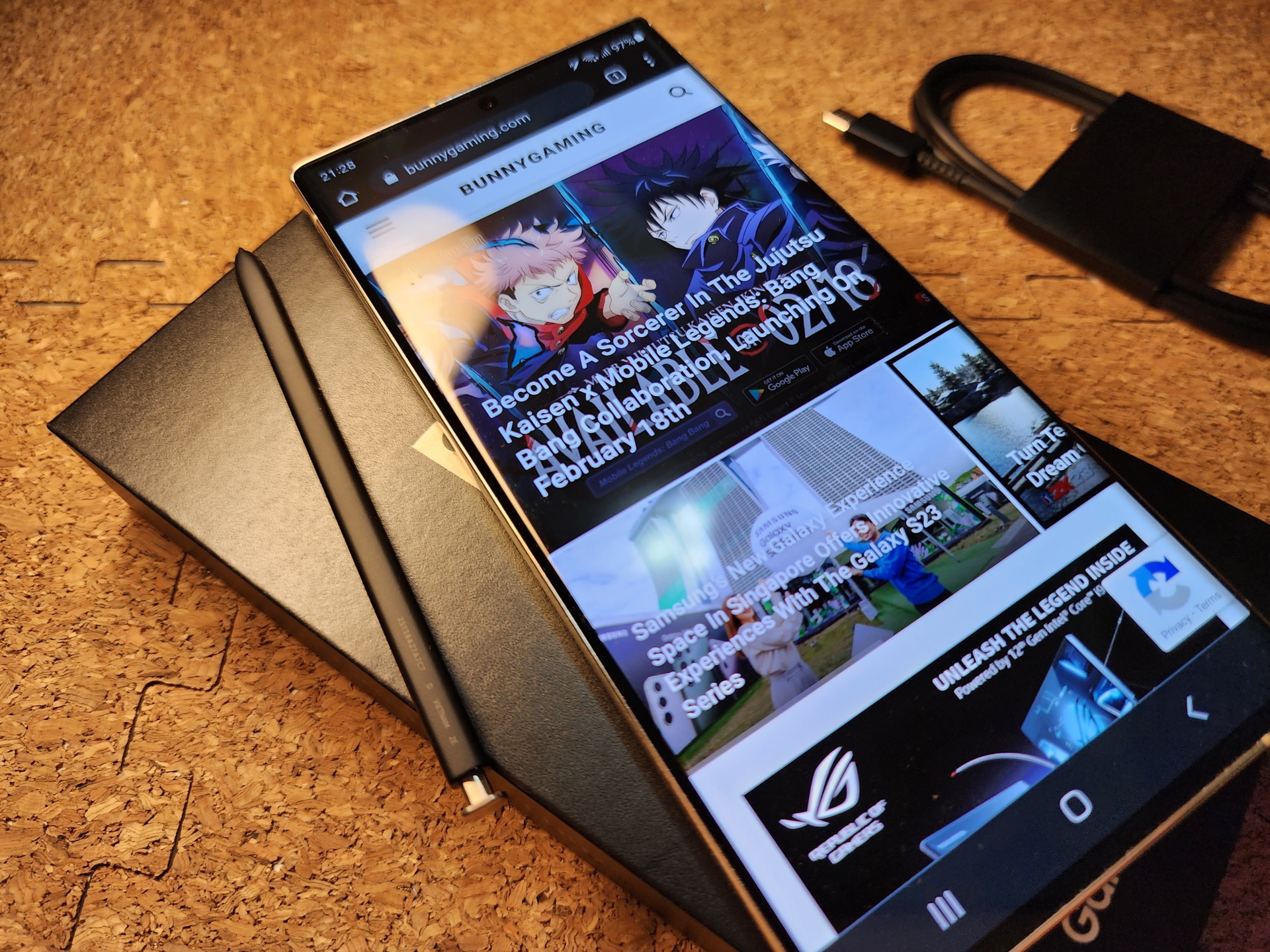 On the screen & display department, the S23 Ultra is again, identical to its older S22 Ultra model. Both phones provide a 6.8" screen showing in 1440 x 3088 resolution on a Dynamic AMOLED 2X (HDR 10+) display capable of 120Hz super smooth refresh rates (with 240Hz touch sampling rates in Game Mode). So, what can you expect? Great colours, crisp images, and just generally beautiful quality viewing to your heart's content.
Performance – Solid
There isn't much to talk about here but for good reasons. The phone is just on-point when it comes to performance. With even the cheapest model armed with 12GB RAM, it isn't a surprise that the S23 Ultra offers such quality. One problem with the older S22 Ultra phone is the complaints that the phone starts lagging after a few months which I've heard only happens on the 8GB RAM model. With all the S23 Ultras coming ready with a 12GB, I don't foresee this problem greeting anyone soon, not for another 2 years at least (hopefully more!) With all the S23 Ultra starting at 12GB RAM, the only thing left to be considered is the storage. The cheapest variant of the S23 Ultra model comes with 256GB storage, which is twice the capacity the older model came with last year. No doubt, this can only be useful since Samsung no longer produce phones with external memory card slots. So in short, no matter which variant you get – 256GB, 512GB, or 1TB, you'd be getting a flagship phone with the same powerful performance.
But be it multitasking with multiple apps running in the background or just casual day-to-day usage, the phone has everything under control and can deliver more power than a regular user would usually demand for. Zero app crashes. Zero freezing. And even the game – Genshin Impact – famous for making phones cry, was run and handled at 60fps on this phone without a problem on this phone (that says something). And if you are a Galaxy Watch and Galaxy Buds user, the synchronization between the devices to the phone and the overall experience is still as seamless as ever.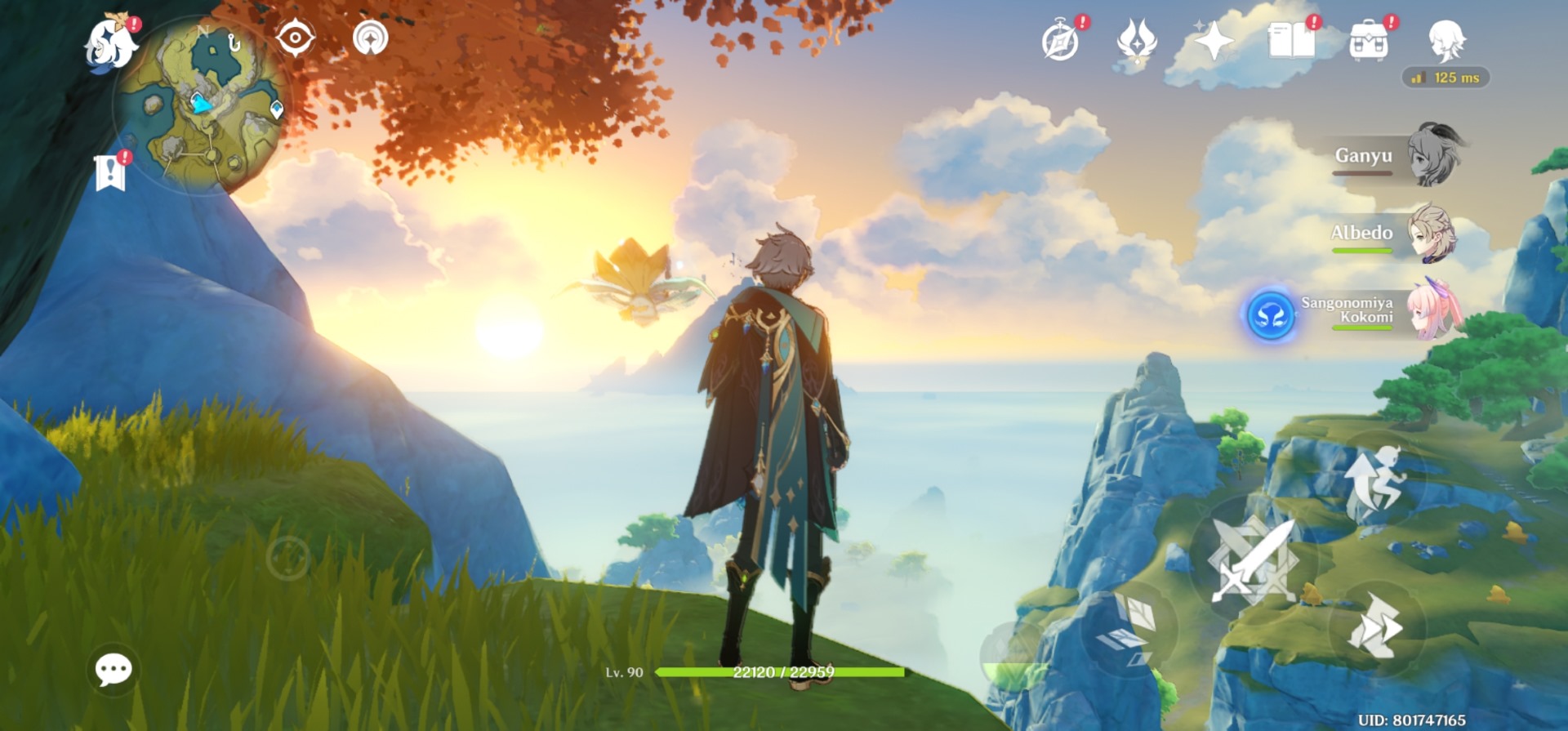 The S Pen stylus is still a part of the Ultra's identity this year which is great. I've grown dependent on it since my Galaxy Note days and I'm still actively using it today as a quick notepad and mostly as a camera clicker. There's just one complaint that I have which is the colour of the S Pen. I have the Cream coloured S23 Ultra and it would have been great if the S Pen's colour matches the phone too but it came in a standard boring black. For a phone that costs this much, Samsung should be more creative than this.
Camera – 200MP Of Greatness Awaits
The camera department of the S23 Ultra featuring a mouthwatering 200MP primary sensor is one of the phone's standout elements. It is worth noting that the 200MP sensor is almost double the S22 Ultra's 108MP, making the primary sensor one of the two biggest upgrades after the Chip. But if numbers don't mean anything to you and you just want to know if the camera can take really good photos and if the process would be easy, the answer is yes. This is not a camera phone you'd need to crack your head figuring out how to take a good shot because the phone practically handles most of the job – from suggesting shot angles to focussing (which may need your intervention by simply tapping on the screen), and the after-shot image processing. You just need to tap the big white button to snap the photo (or use the Stylus as a clicker, baby!) and the result would be amazing (most of the time).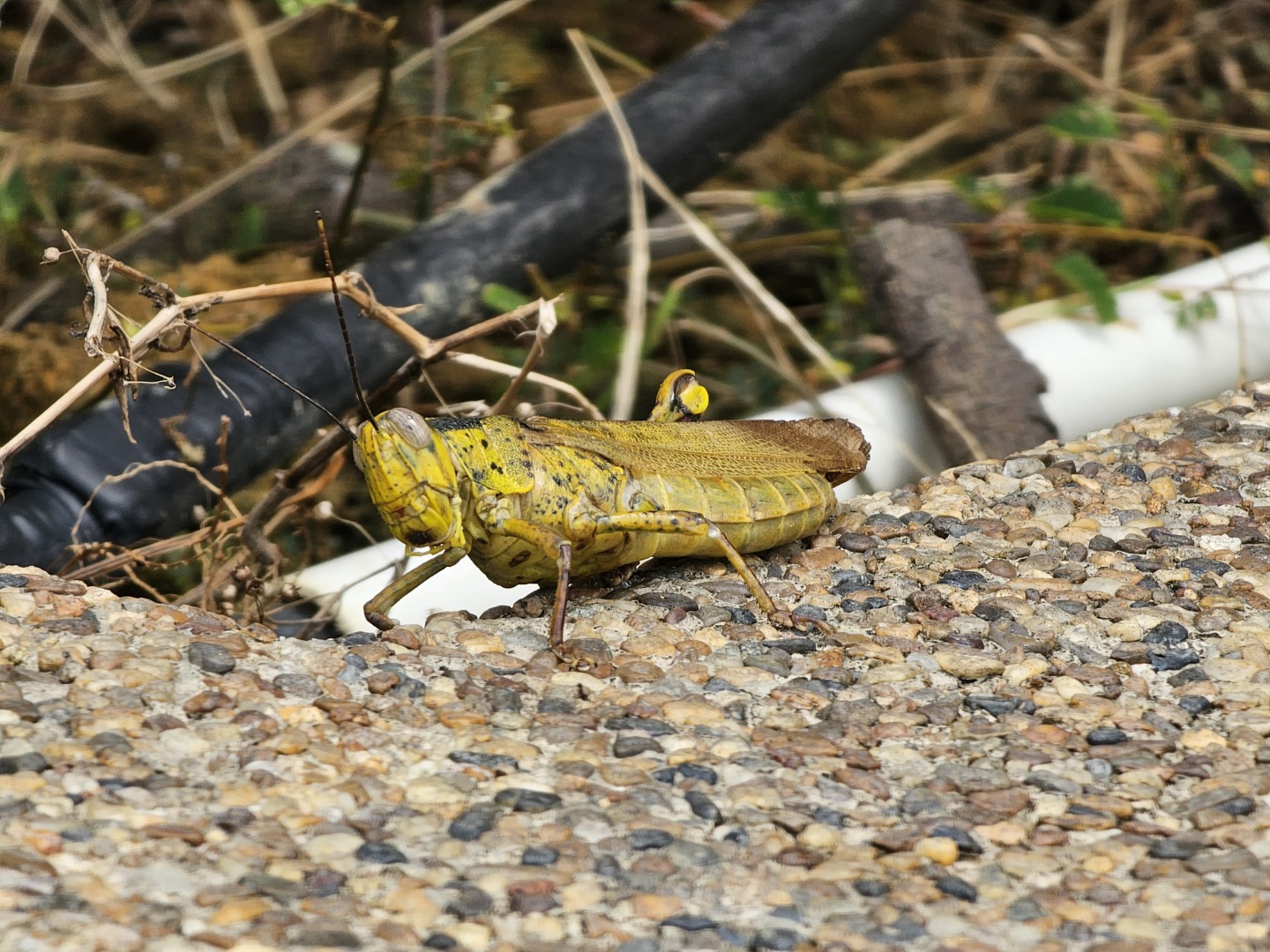 Whether you are taking photos under sufficient or low light conditions, the S23 Ultra produces high-resolution images with rich details and colours. Even without messing with the Pro mode (which gives you better results in some situations if you know how to use it), users can still take beautiful photographs effortlessly thanks to AI-powered features like scene optimisation that helps in improving image quality under different shooting conditions. Image quality is also immaculate with accurate colours and good dynamic range. But of course, if you do use the Pro Mode, you can easily get better image clarity and colours due to the amount of control you can have over how the camera responds.
With a quad camera setup that includes a 12MP Ultra-Wide sensor and two 10MP telephoto lens that provides 3x and 10x optical zoom respectively, users are pretty much covered when it comes to short, medium, and distant shots. The phone can provide up to a 100x digital zoom but I see this function as more practical as a handy binocular than to actually take a photo unless you have a thing for grainy photographs. Although optical zoom only goes as high as 10x, photographs were taken in a 30x digital zoom still produced decent and presentable qualities.
But using the camera is not entirely a smooth sailing experience either. The phone still heats up albeit slower than it occurred on the S22 Ultra when the camera app is running for longer than 10 minutes. The small issue of the shutter lag still exists which isn't a problem when I'm capturing still photographs but can be a challenge when I tried to a photograph of someone or something in motion. The delay wasn't bad, must have been just a fraction of a second but sometimes that's all it takes to miss the perfect shot.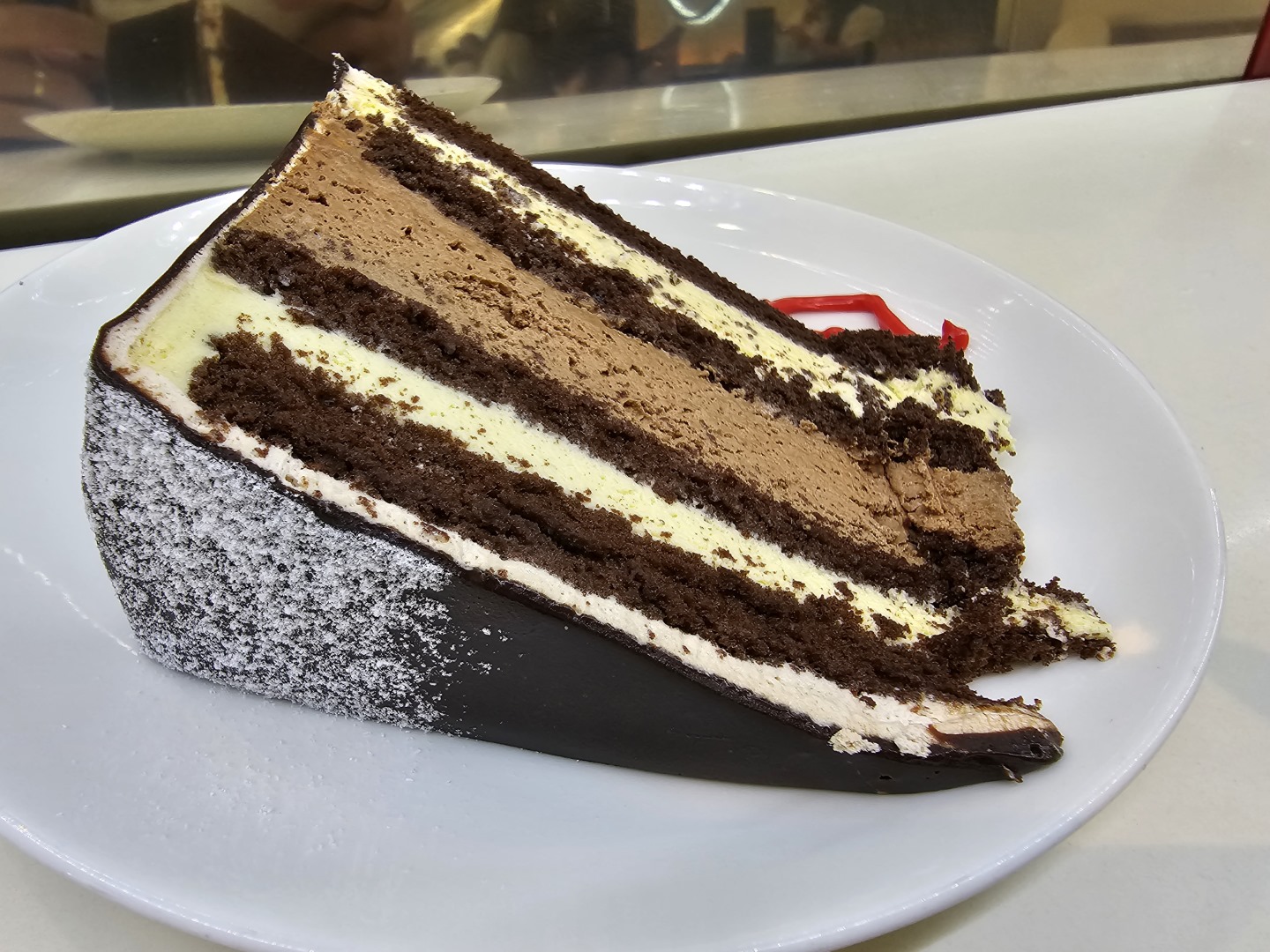 In short, this is still the best camera phone Samsung has ever produced despite some (very) minor quirks, but will this reignite the megapixel race and will Apple respond accordingly? Exciting prospect but that remains to be seen. If you want a phone that you can easily take beautiful photographs in with minimum know-how, the S23 Ultra is definitely the one to go for now.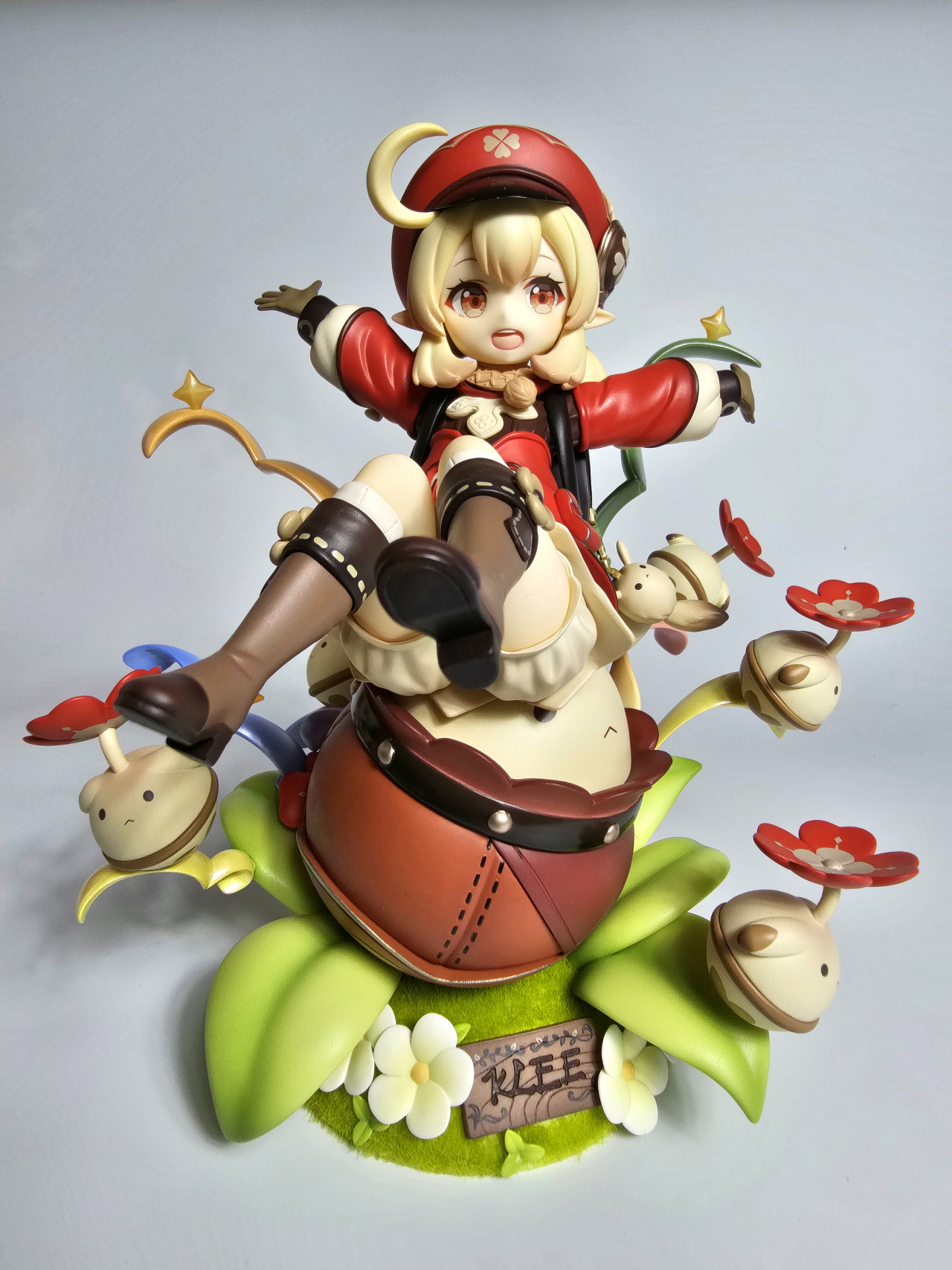 Gaming – Better Than Ever
With its beautiful crystal clear 120Hz display, and 12GB RAM setup running on the latest Snapdragon 8 Gen 2 for Galaxy chip, gaming on a Samsung phone has never been better. Genshin Impact, the game famous for heating up phones and dishing out challenges to those seeking to run it on the highest graphic settings at 60 FPS ran like a champ on the S23 Ultra. It was impressive. The S22 Ultra could run the game on the same settings too but users are quickly reminded of the phone's limitations by the warm sensation at their fingertips when the phone heats up.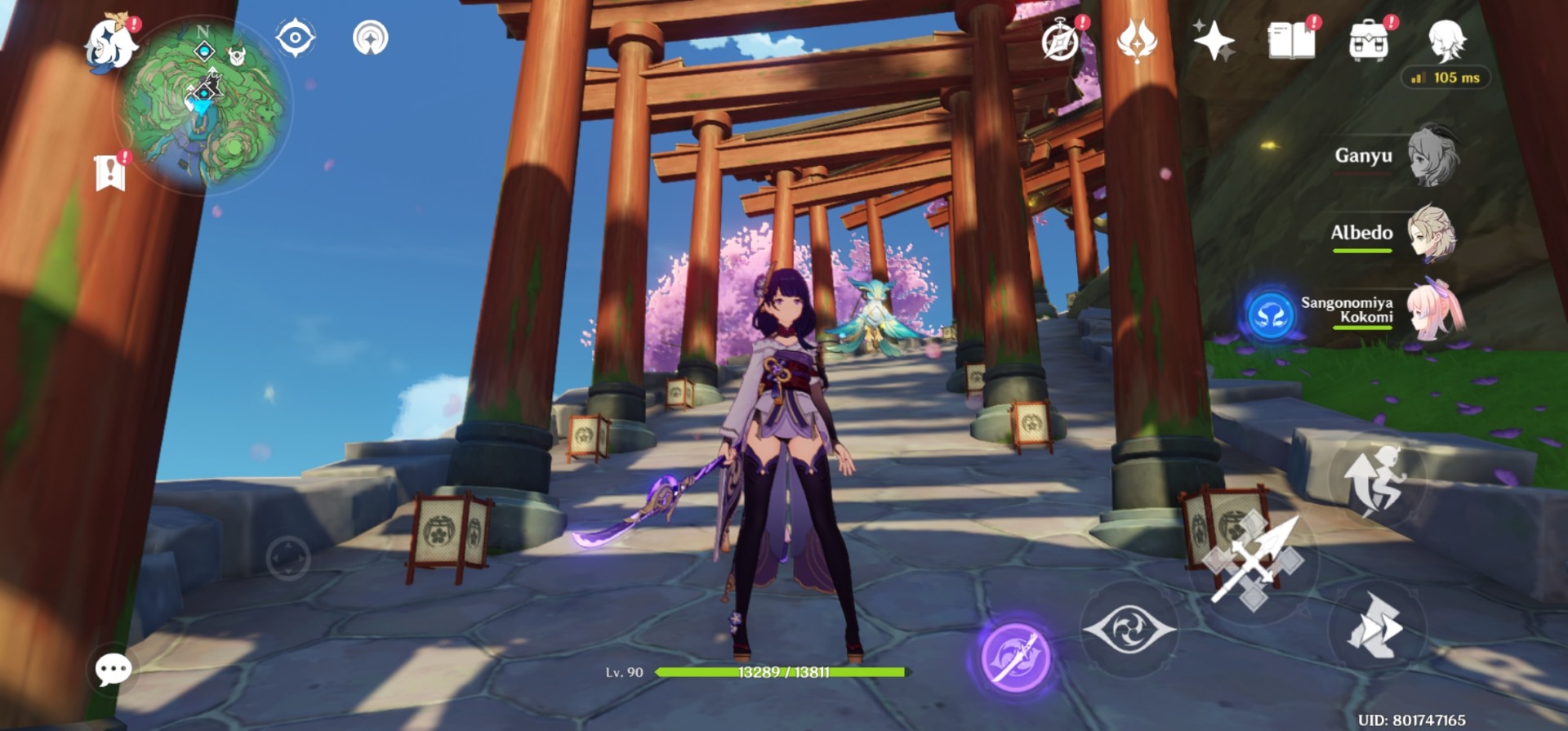 The phone has so far wrestled any games I've thrown at it to the ground and I've enjoyed watching it tame them without so much as stopping to catch its breath. Elder Scrolls Blade, Injustice: God Among Us, Genshin Impact, Albion Online, Call of Duty Mobile, and Fortnite – these are just some of the games I played on the S23 Ultra and the results have been great.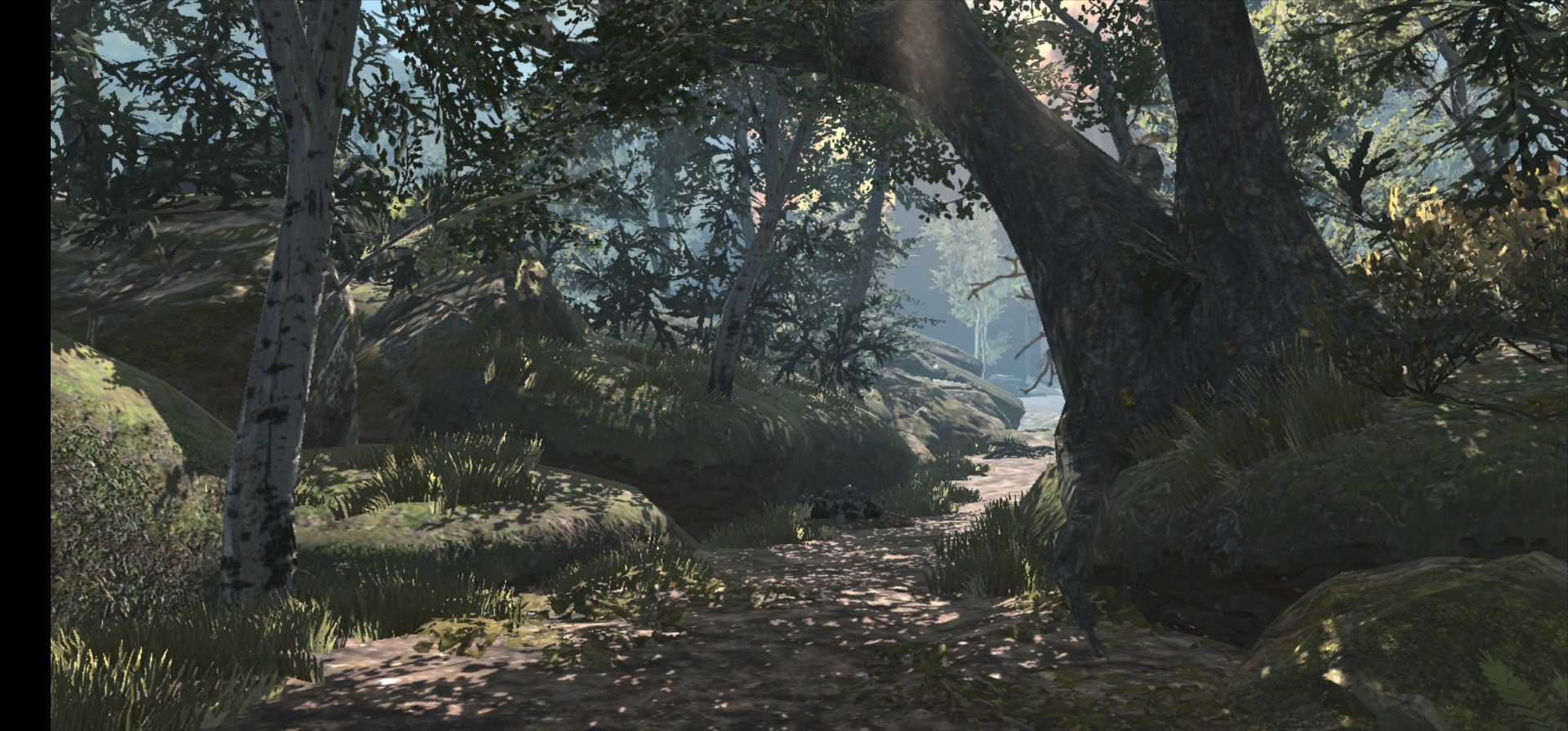 Battery – Same But Different?
In the battery compartment, the phone still carries a 5,000mAh cell and supports 45 Wired charging but Samsung claimed that the S23 Ultra is at least 20% more power-efficient than its predecessor. While I don't have the tool to measure their differences, my day-to-day experience with both phones does show roughly the same result. After watching two full episodes of Clarkson's Farm on Prime, spending half an hour on Genshin Impact where I fulfilled my daily tasks in the game, Apple Music (yes, I use Apple Music) for 2-3 hours, plus all my regular browsing, texting, etc – the phone still has 45% at 8 pm. I can easily go without charging it through the night and just wait till I can charge it the next day at the office.
Better power efficiency is important here because the phone's charging speed remains capped at 45W, which is as I've said many times in the past about Samsung phones, is a far cry from some of its competitors in the market. Understandably, this is done to preserve the lifespan of the battery but I had expected Samsung to at least hit the 65W barrier this year with its latest flagship phone. The likes of Motorola have models that charge on 68W and 125. Most if not all of the Chinese brands charge much faster as well like Vivo having models that can go 120W-200W. Oppo from 65W-80W. Xiaomi is even higher at 120W-200W. It does seem that Samsung is only sizing up against Apple's 30W max but hopefully, this changes next year. We could really use faster charging.
Price Tag – Yay Or Nay?
Starting at RM 5,699 for the 256GB model to the most expensive one at RM 7,199 for the 1TB model, the S23 Ultra is obviously a pricey phone. This will be the biggest hurdle for most people out there when deciding on a purchase.
However, if you factor in the fact that this phone comes with a based RAM of 12GB for all models, the latest Snapdragon 8 Gen 2 for Galaxy chip, its impressive 200MP primary sensor camera, and the noteworthy 20% improved battery efficiency, I'd say the price is still pricey but not too bad if you are going for the 256GB model. It's worth noting that with this spec, this phone can probably last you for several good years before you are tempted to change to a new phone again. Even so, when that time comes, just make sure you keep an eye open for the latest Galaxy flagship phone launches because they usually come with a trade-in program where you only need to top-up some money to get the latest S-series.
So, if you are going for this phone, I'd say just pick up the 256GB model and utilise cloud storage services for extra storage. It's much more economical that way and you don't have to fork out too much money upfront. I would only consider getting the 512GB or 1TB model for two reasons – if I am already using a 512-1TB phone right now and don't want the hassle to select and arrange for which bulk I want to go on Cloud, and which ones to transfer over to the new phone. Or if I am planning to use the S23 Ultra for a looong time (4-6 years) the extra cost makes sense.
Should You Upgrade If You're Already On S22 Ultra?
If you bought your S22 Ultra when it first came out then you'd have used it for one year now. For those of you using the 8GB|128GB variant then the S23 Ultra would seem like a natural choice for an upgrade. As I said, even the cheapest S23 Ultra comes with 12GB|256GB so in essence, you'll be getting 50% more RAM, twice the storage. 20% better battery efficiency and a main camera twice as powerful. I would trade in my phone and just top up the balance for the S23 Ultra if I were you.
But if you are already using a 12GB|256GB (or higher) of the S22 Ultra, then there are only two things left to consider. Do you take a lot of photos and are super keen on having the best camera phone available? And how is your battery doing now? If you're not enthusiastic about what the camera has to offer you but your battery life is poor now, then replacing the battery is the most economical choice. But if the camera entices you a lot, then trade it in and get the S23 Ultra.
---
What I Really Liked About The Galaxy S23 Ultra
Irrefutable quality performance overall

Powerful camera without compromising on image processing

20% improved battery efficiency goes a long way

Starts with 12GB RAM and 256GB Storage
What I Wished Was Better
Its price tag

S Pen should have come with matching colours with the phone's body

Only 45W charging
---
Verdict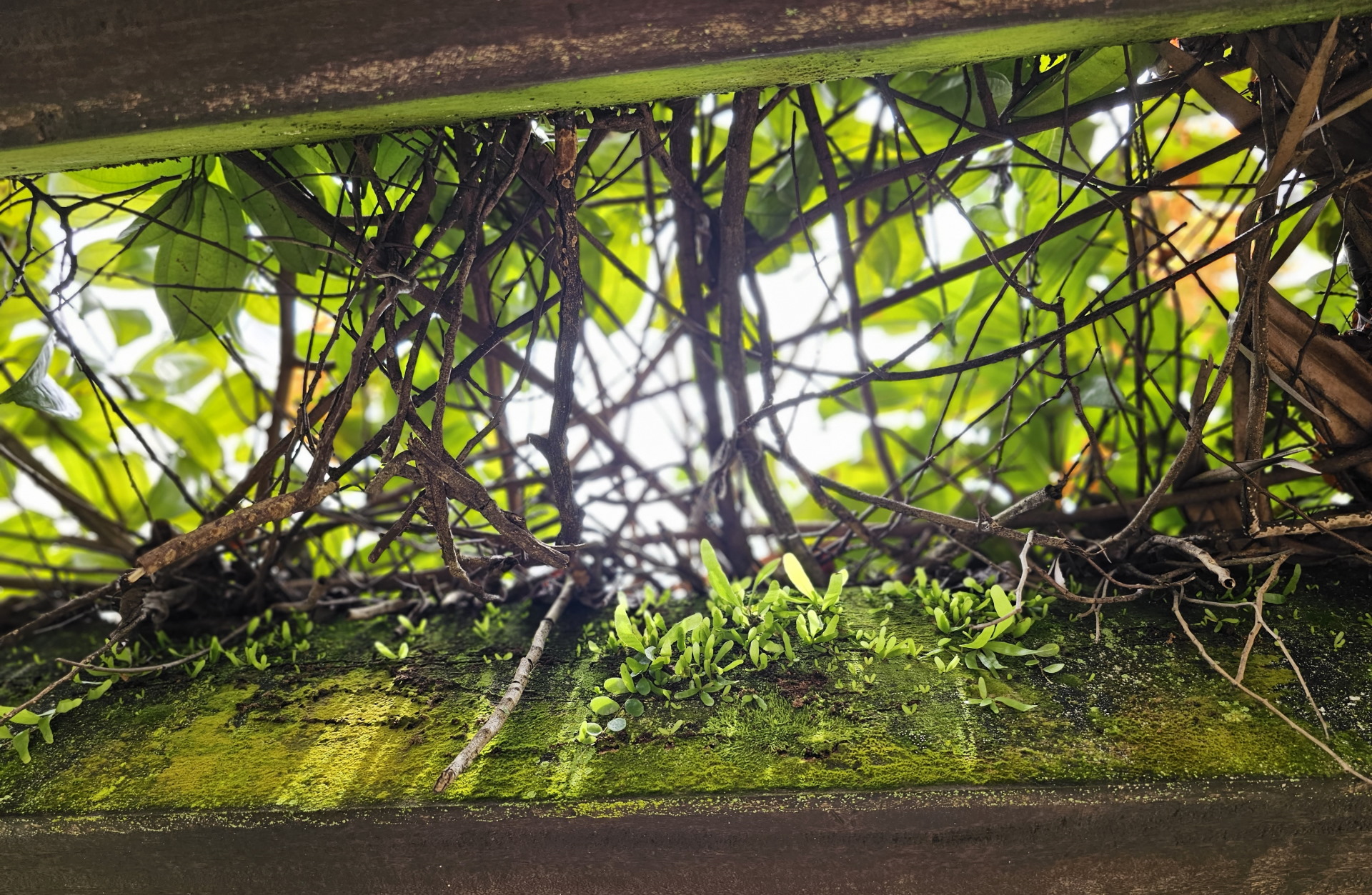 I love it.
The Samsung Galaxy S23 Ultra is everything you'd want in a smartphone today and more. It has all the power and speed I need and gaming on a phone has never felt better. Coming with a base setup of 12GB|256GB, even by just getting the cheapest variant of the phone, you are guaranteed to receive the best the phone has to offer. The charging speed is still a disappointment this year which makes the 20% improved battery efficiency more important and welcomed than ever. The benefit of having a 200MP camera cannot be overstated for those who use it a lot and needs to take good photos but at the end of the day, there's that price tag that may be a challenge to some.