The new Samsung Galaxy Buds2 is the latest Buds wearable earpiece from Samsung. Priced at just RM 499, it is almost 40% cheaper than the Galaxy Buds Pro (RM 799) that came out with the Galaxy S21 phones.
Buds2 comes in 4 colours; Lavender, Graphite, White, and Olive. No matter which colour you buy, they all come in a beautiful wireless charging-able white glossy case, with the exception of its interiors that matches the colour of the Buds2 you choose.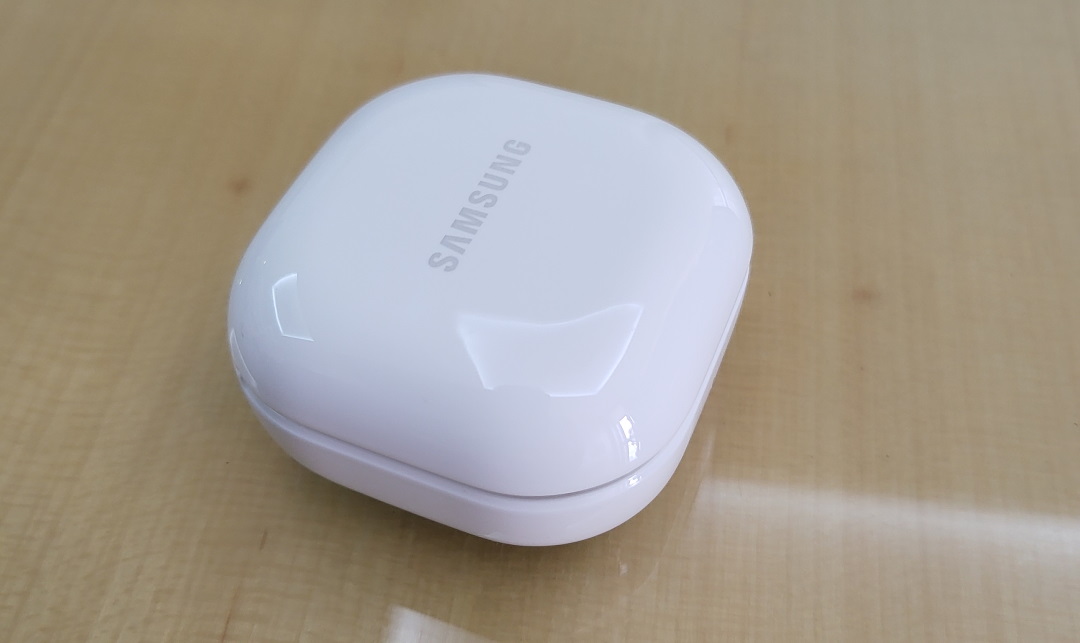 The buds themselves have a glossy surface finish, which is both good and bad. The good thing is, if you've managed to keep it clean and free of finger stains, you'd have a pair of handsome-looking earbuds sitting perfectly in your ears.
But if you are someone like me who religiously tap on the buds to Next or Rewind a song because you just can't settle with a playlist, then you'd have a less than impressive-looking earpiece sitting in your ear.
That isn't a problem usually because what you can't see shouldn't bother you. But somehow, it bothered me a lot. I've found myself removing the buds routinely to just clean off the surface of any fingerprints and stains. I wanted my Buds to look good all the time no matter how many times I poke it.
Compared to the Buds Pro, the Buds2 is both smaller and lighter although similar in the curved shape design. They are both comfortable to wear but I find myself more comfortable wearing the lighter and smaller Buds2.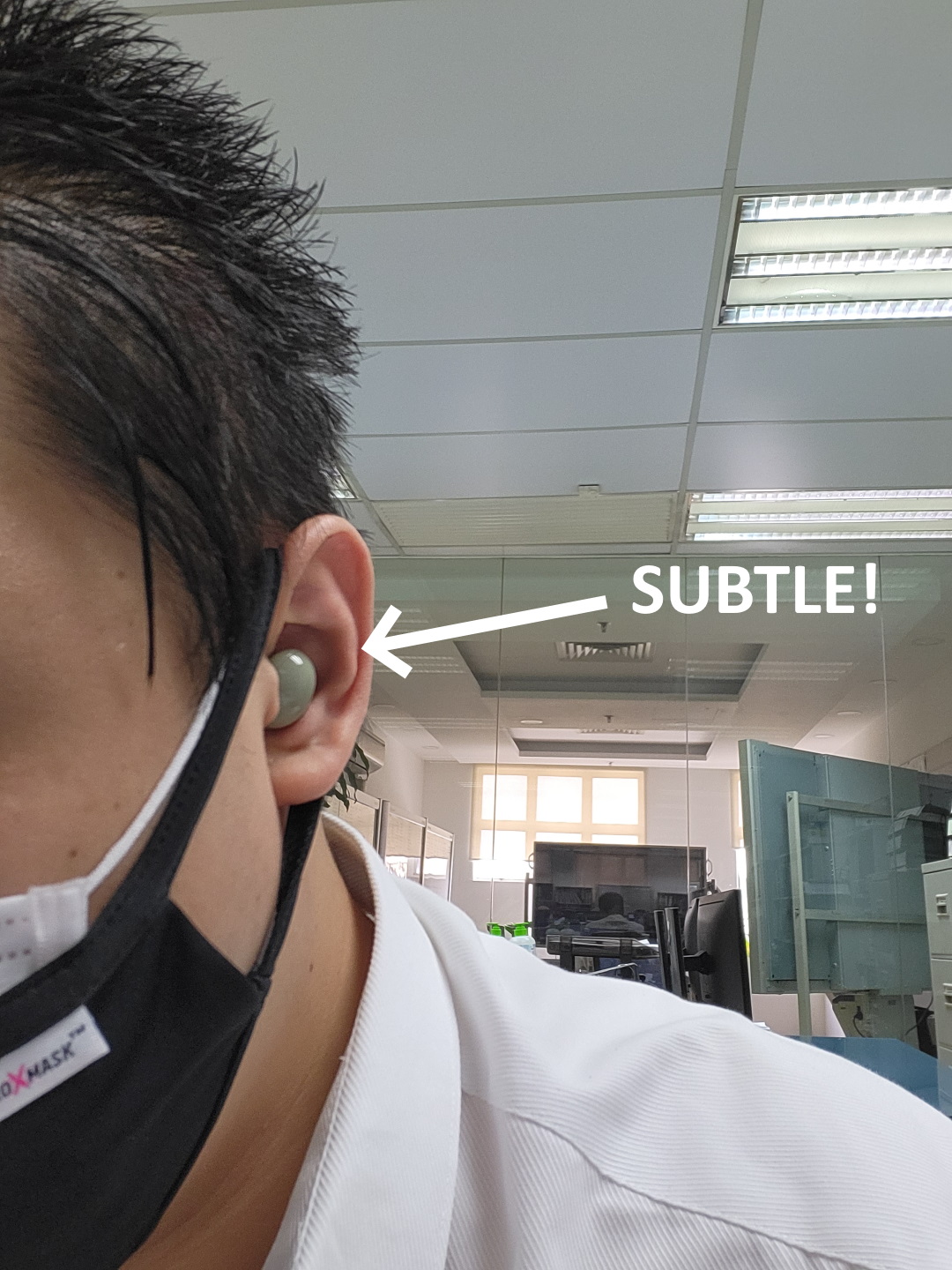 When I wear my Olive coloured Buds2, it looked as if they had disappeared into my ears, my colleagues said. They used to be able to tell if I was wearing an earpiece and would gesture to me by pointing at their ears to ask if I was on-call or in tuning in to a conference, but I got them struggling this time.
Mic and sound quality.
I still wear a mask wherever I go these days, in fact, I wear two layers of masks just to keep myself and those around me safe. I had expected the Buds to struggle when picking up my voice when I speak behind 2 layers of masks but surprisingly, it wasn't that bad.
The feedback I got from the people I spoke to was the voice was clear, not crystal clear, but clear. They could understand what I said and that the voice quality did not sound muffled. I didn't need to pull my mask down just to speak! It was a simple achievement but brilliant.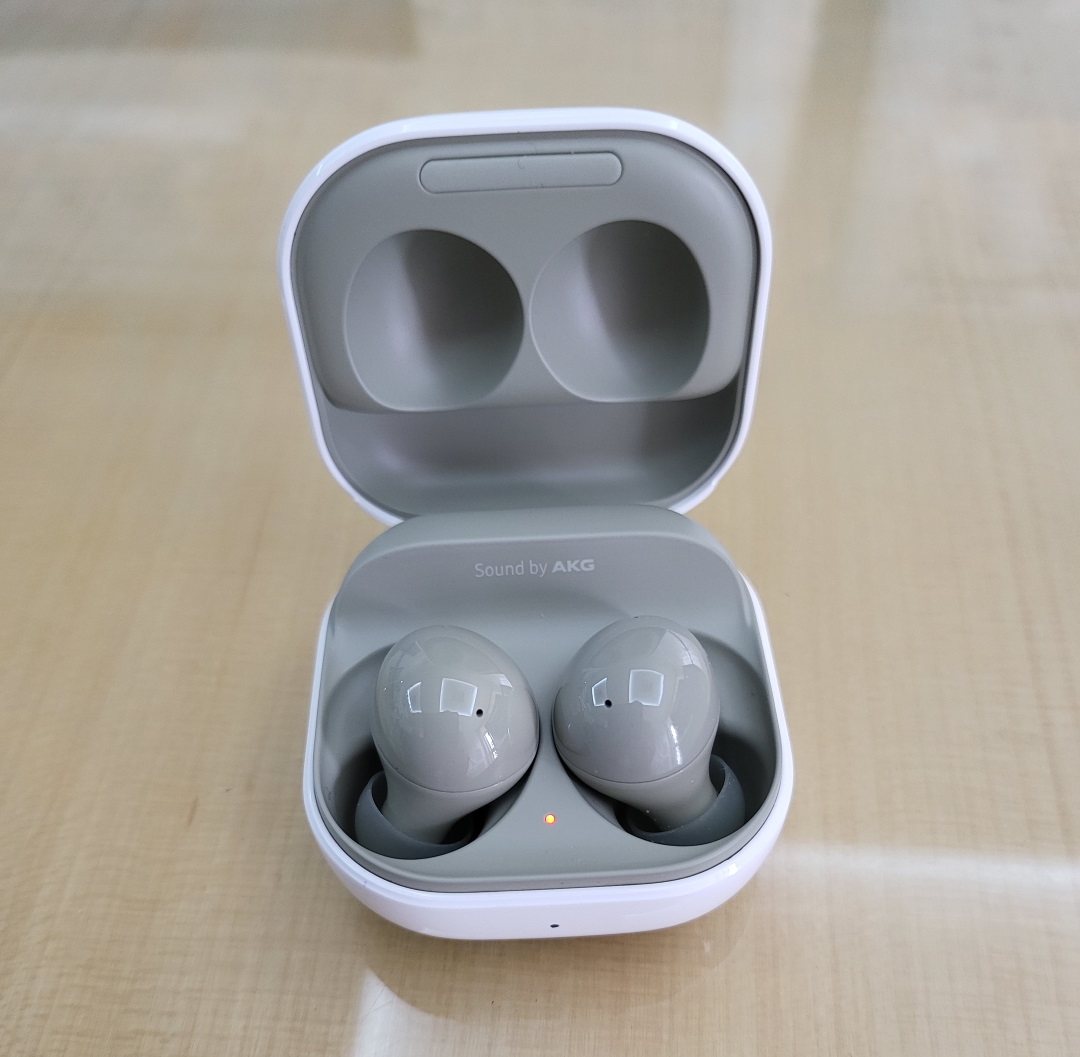 The sound quality on the Buds2 is good. For great, there is the Buds Pro that costs almost 40% more. But even so, I didn't feel that the Buds2 sound quality was far behind. Be it for Music, Movies, Games, Calls, and Conferences, the Buds2 has performed splendidly for me so far. It also supports SBC, AAC, and Samsung's Scalable Codec.
I recently stumbled upon this Mongolian metal band called the 'The Hu' and was instantly captivated by their style of music and powerful lyrics (using google translate!). I love how they combined the coarse metal voice singing with the traditional Mongolian throat singing style in a perfect combo. The way they mixed both traditional instruments and modern was so smart and charismatic. My Buds2 picked everything up and delivered them perfectly.
I compared the quality of the band's 'The Legend of Mother Swan' on both my Buds Pro and Buds2 and it was difficult to pick a winner between them. I would say the Buds Pro has a slight edge over the Buds2 but only just.
The biggest difference was Buds2's obvious lack of firepower in the ANC department when compared to Buds Pro, but as someone who muted the ANC level on his Buds Pro anyway, the Buds2's lack of depth in ANC actually saved me the trouble of toning it down.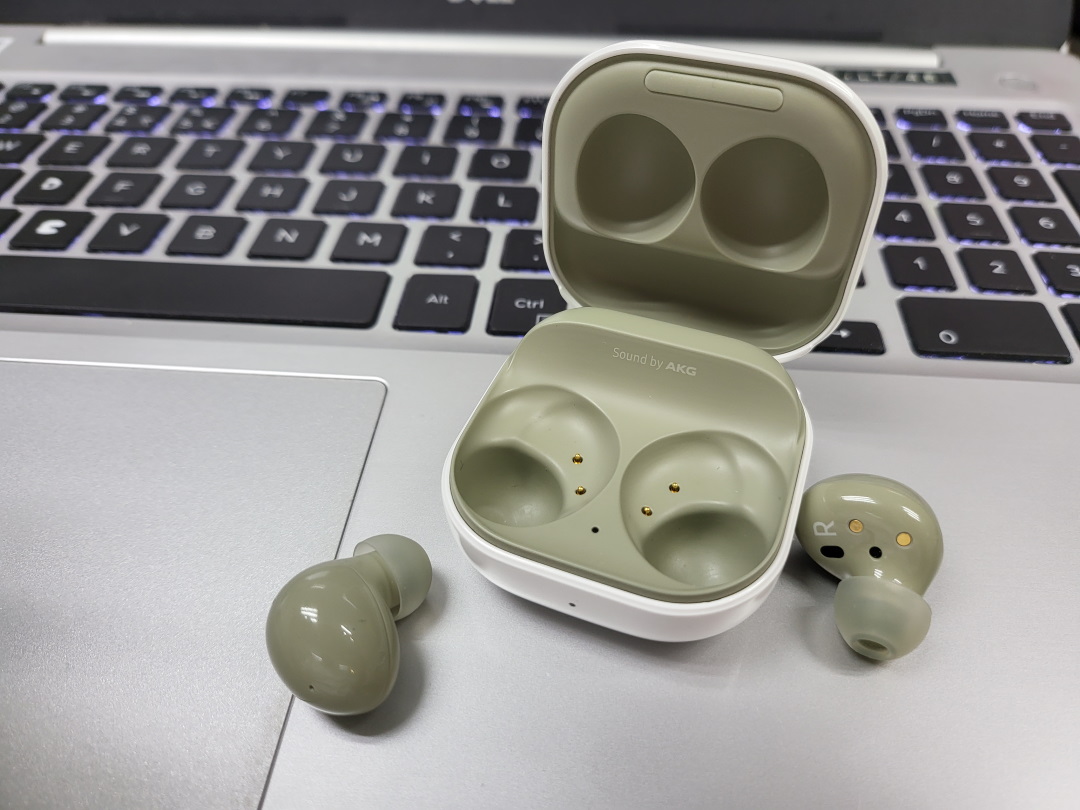 Only IPX2
The Buds2's IPX2 rating is underwhelming compared to the Buds Pro's IPX7. IPX2 tells me I need to be careful with my usage of Buds2 under wet conditions, especially drizzles of rain and heavy sweat from a workout.
Normally, I wouldn't worry about sweating because I don't work out. But since the pandemic happened, I've begun practising a healthier lifestyle by working out at home for at least 4 days a week. I am someone who sweats a lot and I can sweat more in a warm-up than some people who completed 45 minutes work out. Using my Buds2 during workouts is an obvious danger to the device, so I opted out and use my Buds Pro instead.
Tap Sensitivity
But there is one area where the Buds2 is conclusively better than the Buds Pro from my experience and that is the touch sensitivity. I've always struggled to find the right angle and rhythm to tap my Buds Pro to get it to change a song or answering/ending a call. But with the Buds2, it was so effortless it's almost poetic.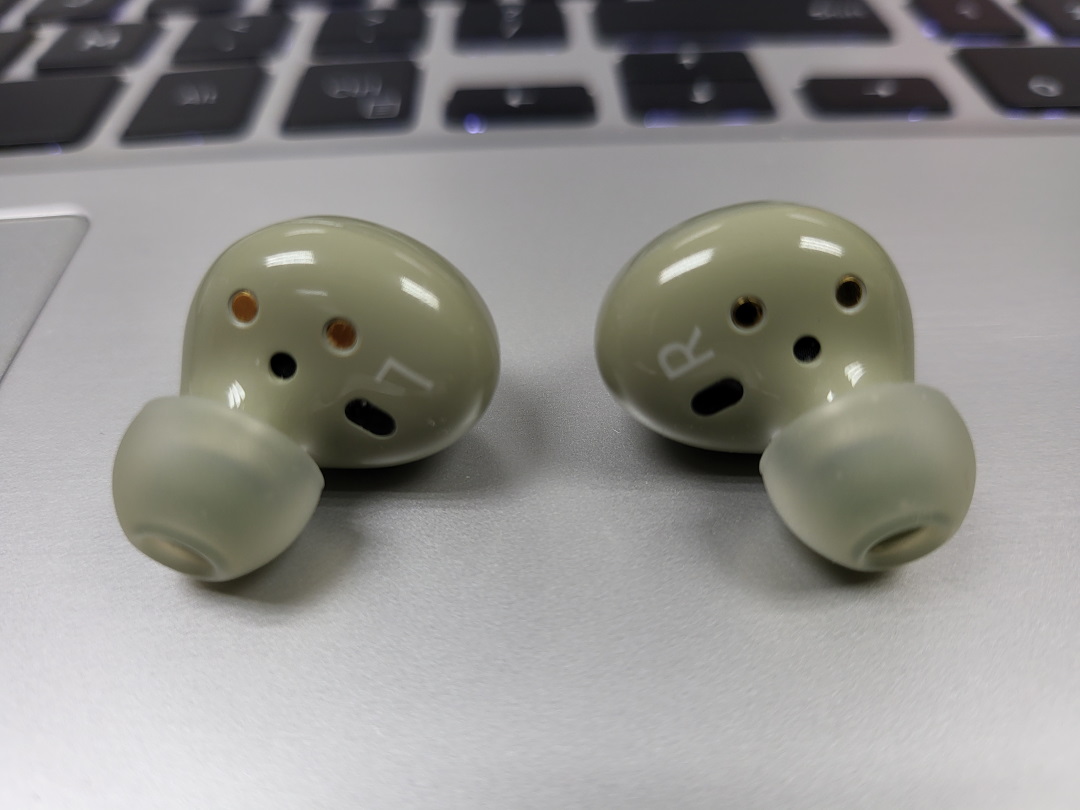 Battery
The Buds2 comes with a battery capacity of 472mAh in the case and each bud carries 61mAh. It can be used for 5 hours with ANC on and 7 hours or so without. When fully charged, the case carries enough for another 3 full charges at least. Charging the buds for 5 minutes would give an hour's worth of listening time.
Verdict
The Galaxy Buds2 may be the cheaper cousin of the Galaxy Buds Pro, but it packs a nice punch in areas that matter. The mic and sound quality were more than decent for me and I couldn't be happier with the easier to tap surface now. Yes, the ANC department was lacking but it isn't lacking by a mile, only yards, and if you are not particularly demanding on the ANC, you won't be bothered.