Developed By: Ground Shatter
Published By: Ant Workshop
Platforms: PlayStation 4, PC, Nintendo Switch
Reviewed On: Nintendo Switch
SkyScrappers released for the Nintendo Switch on October 29, and we were lucky enough to get a review code for this classic arcade-style, multiplayer fighting game with an exclusive vertical "Tate" mode.
How the game made me feel like
When the game loaded up, with the classic style of 90's arcade game title name shout out and BGM, it instantly reminds me about the noise I used to hear in those classic arcade game centres. Although the feeling of the UI is a bit like those old-school arcade fighting games like Street Fighter 2, it is actually a racing (climbing) game with some battle mechanics added in.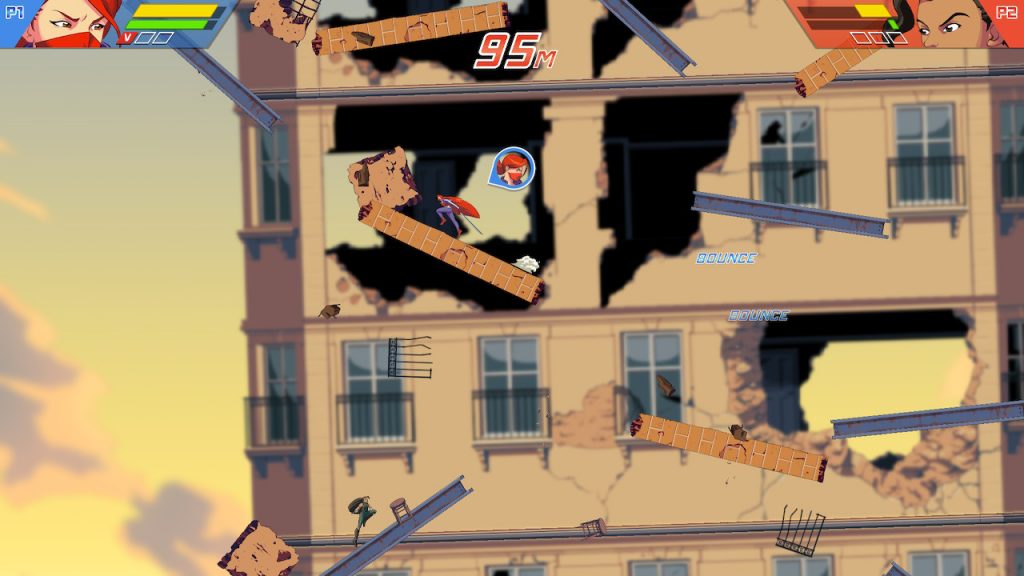 Game Mode
The single-player campaign has a total of seven stages, which will probably take you less than thirty minutes to finish. Now one might come to the conclusion of "Is that it?" however this game does come with a local multiplayer mode with up to four players and it is a whole different experience when playing with friends. It is definitely much more enjoyable in fact.
Switch exclusive vertical "Tate" mode
The Vertical Mode which is exclusive for the Switch version is a unique feature I liked as it does improve the experience when fighting while climbing to the top. When in vertical mode, it will have a more complete view of the map and makes it easier to plan your next jump on bouncing or evading the fire rocks. But to fully enjoy this mode, first, you will need a Switch holder which allows you to hold your Switch in vertical mode. And the only down side for this mode is, it will make the characters look smaller (so so tiny).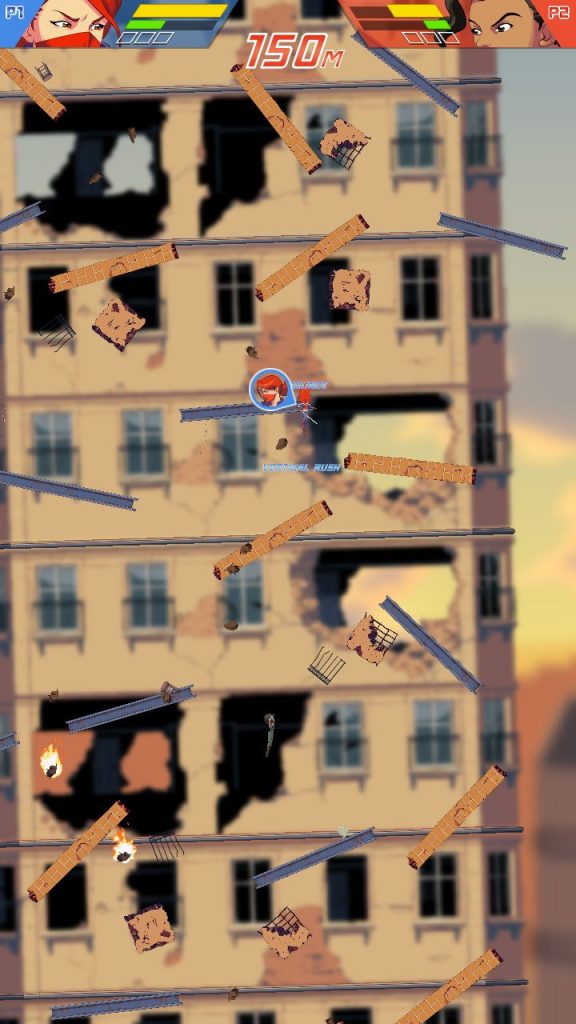 What I Liked
Graphics/Music – The classic 90s 2D design, enhanced graphics with vivid colour, the classic background music and user interface make the game enjoyable when you just play for killing off some time.
Vertical Mode – Thumbs up to the Developer for trying something different and making use of the Switch console as it definitely boosts the experience of the game and made that arcade feeling come alive.
What I Wished Was Better
Story – Was quite uninspired as even a simple story for all the characters for the players to want to finish the campaign with all of them would have been a start. Would have added much more replayability as well.
Stages – Stages are mostly plain with vertical climbing only. I wished that they could have designed the stages with more creativity with some horizontal jumping or make the background images like jumping across to other buildings to add on the excitement feeling for the player.
Characters – It has 4 playable characters which are basically the same character with just the art style differentiating them.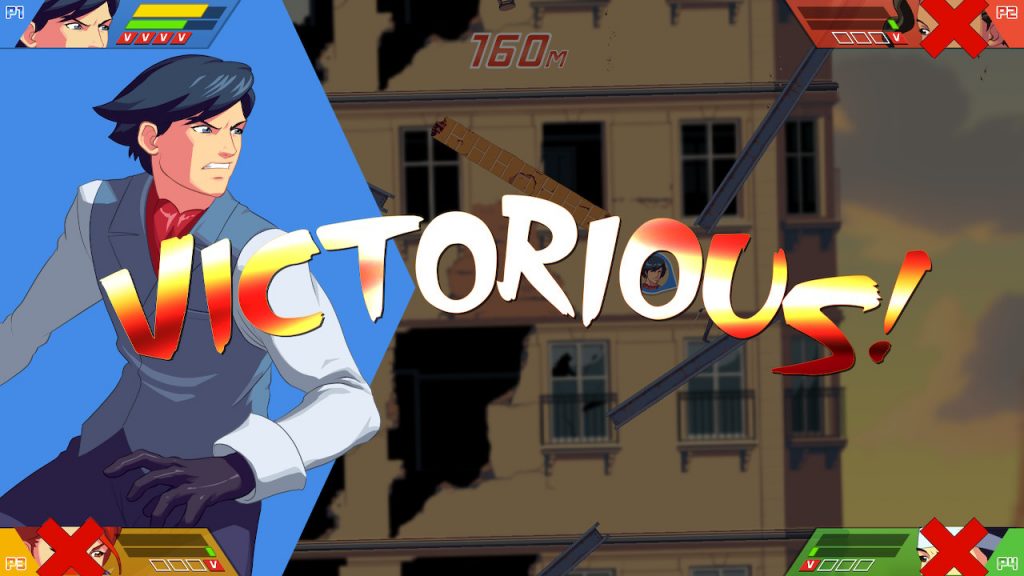 Verdict
The game is priced at USD 9.99 (Approx MYR 42) at the Nintendo eShop. To be honest I don't feel the game is worth it full price if you are a solo player as even just to pass the time it feels like money better spent elsewhere. It is a servicable multiplayer game for the Switch platform but my recommendation is to wait for a sale to get it.
Score : 5.5/10