The ASUS PN62S Mini PC is designed to offer a powerful performance while maintaining a small footprint. Its sleek and minimalist design makes it suitable for users who prioritize space efficiency without compromising functionality. Equipped with the Intel® Core™ i5-10210U Processor, it provides a balance of power and efficiency, enabling smooth multitasking and resource-intensive tasks.
In addition to its general computing capabilities, we'll also examine the gaming performance of the ASUS PN62S Mini PC. With its integrated Intel® UHD Graphics, it has the potential to handle casual gaming experiences and some less demanding titles. We'll evaluate its ability to deliver an enjoyable gaming experience in a compact form factor.
Throughout this review, we'll assess its overall performance, design, connectivity options, and user experience, including its potential as a versatile mini PC for professionals, home entertainment enthusiasts, and casual gamers. Join me as we delve into the world of the ASUS PN62S Mini PC and determine whether it lives up to its promises as a powerful computing solution and a potential gaming machine.
Design & Performance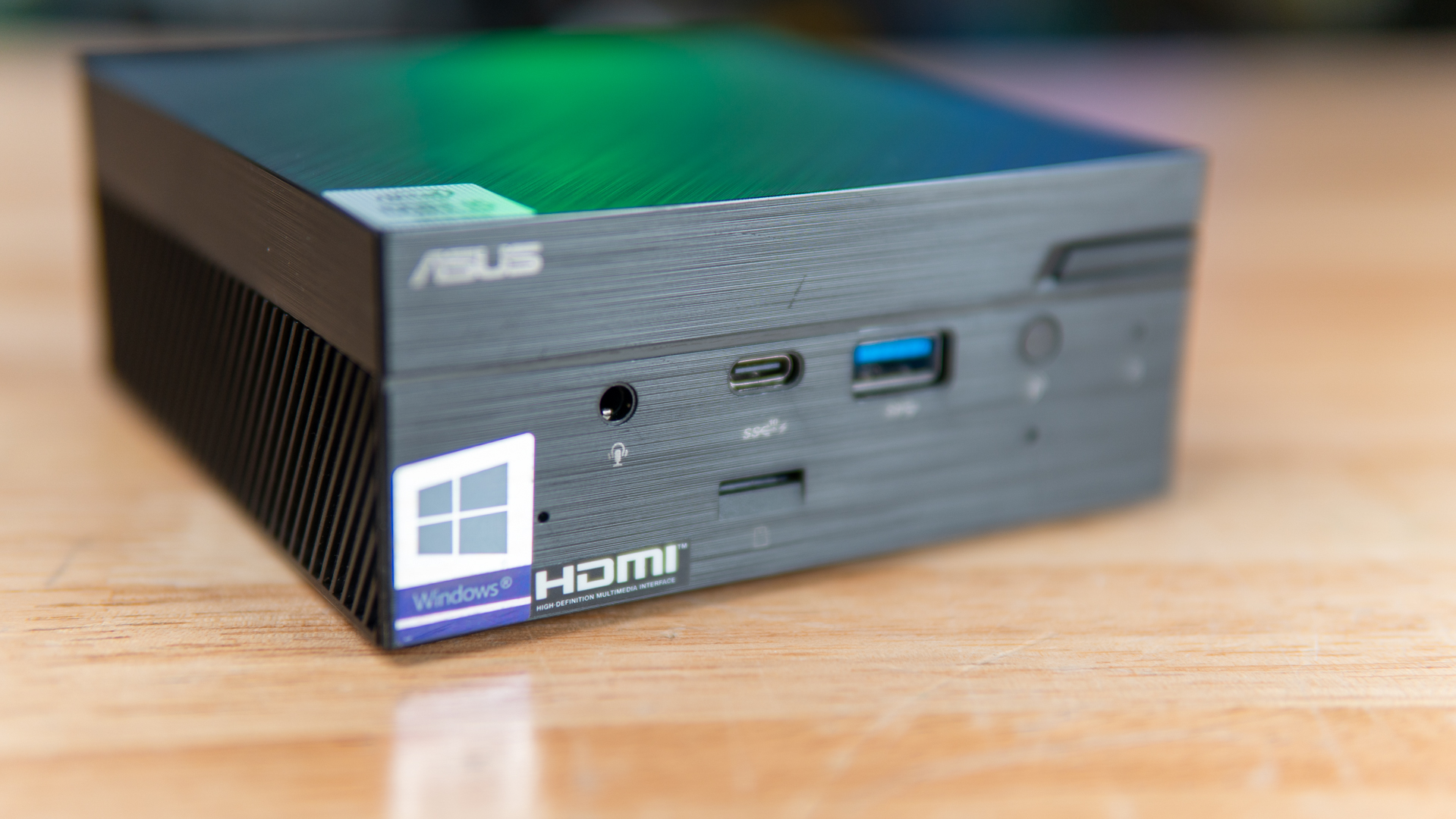 The ASUS PN62S Mini PC carries a ruggedly sleek and compact design, making it a stylish addition to any workspace. The build quality of this mini PC is top-notch, showcasing some aesthetic details that takes it away from a bland black box. The combination of premium materials and a metal chassis gives it a solid and durable feel, while the strategically placed plastic components help keep it lightweight without compromising its sturdiness.
One of the standout design elements of the ASUS PN62S is its array of connectivity options. The front panel provides convenient access to USB Type-A and Type-C ports, a headphone jack, and an SD card reader, allowing for easy connection of various peripherals. On the rear panel, you'll find additional ports like HDMI, DisplayPort, Ethernet, and audio jacks, providing ample flexibility for your connectivity needs.
Hardware Specifications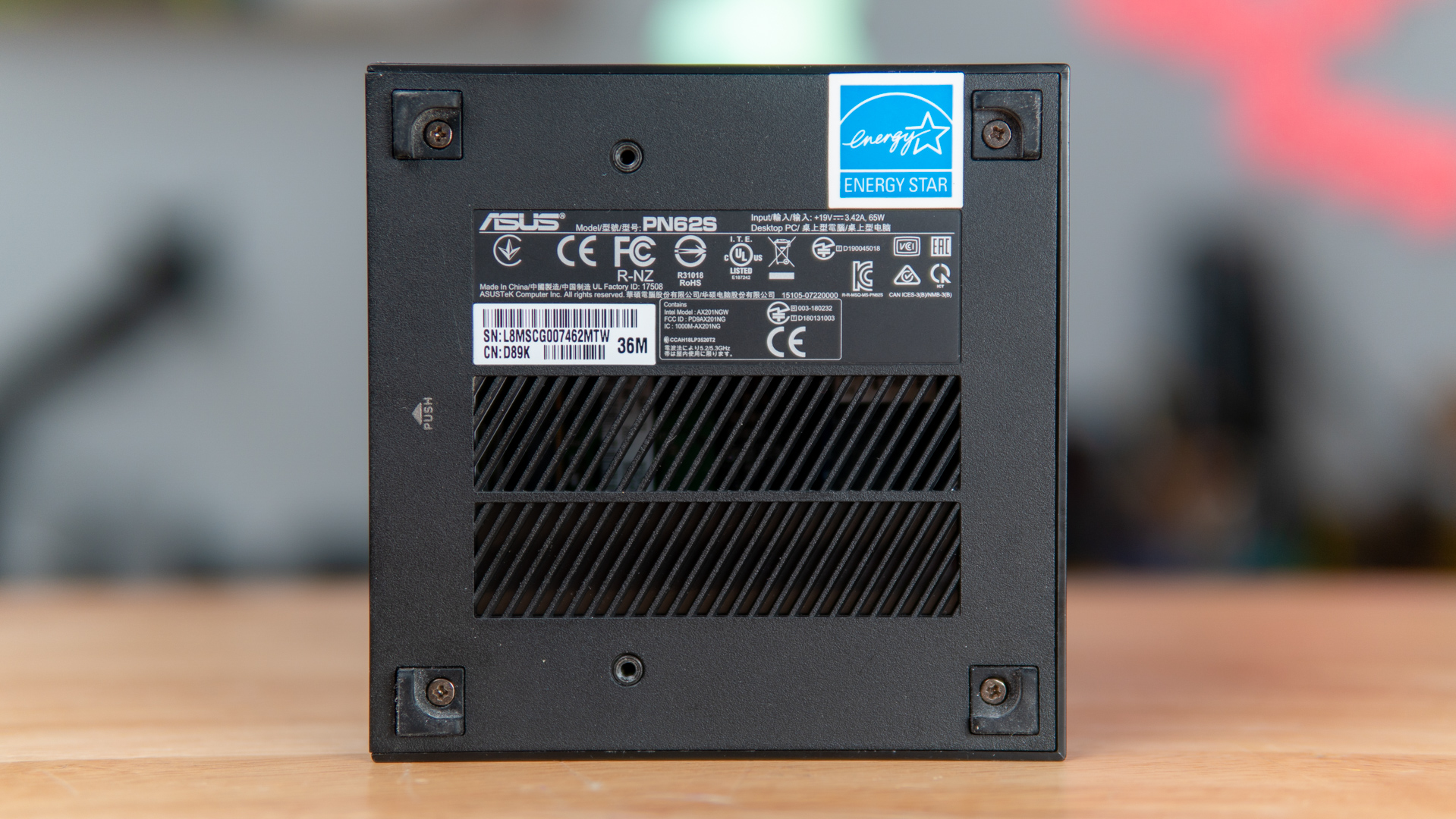 Model
Mini PC PN62S
CPU
Intel® Core™ i5-10210U Processor 1.6GHz (6M Cache, up to 4.2GHz)
Graphics
Integrated – Intel HD Graphics
Memory
2 x DDR4 SO-DIMM 8G DDR4 Memory
Storage
1 x M.2 2280 PCIe Gen3x4 slot, 1 x SATA 6Gb/s connector for 2.5" HDD
256GB M.2 SATA SSD
Wireless Connectivity
Wi-Fi 6, Bluetooth 5.0, 2*2
Lan
Gigabit LAN, Intel® WGI219V
Audio
Realtek® ALC3236-VB2 HD Audio CODEC (optional)
Front I/O
1 x USB 3.2 Gen2 Type-C(w/ quick charge) 1 x USB 3.2 Gen1, 1 x Audio Jack, 2 x Microphone Array, 1 x IR receiver, 1 x 3-in-1 Card Reader, 1 x K-Lock(Side)
Back I/O
1 x USB 3.2 Gen1 Type-C(w/ DP output), 2 x USB 3.2 Gen1, 1 x HDMI 2.0 Port, 1 x Configurable Port(option: Thunderbolt 3/ HDMI2.0/ Display Port 1.2/COM/ VGA/ Intel LAN), 1 x Intel (RJ45) LAN, 1 x DC-in
Dimensions
115 x 115 x 49 mm
Weight
700g (include 2.5″ HDD)
Accessories
USB Keyboard & Mouse
Power Supply
19Vdc, 3.42A, 65W Power Adapter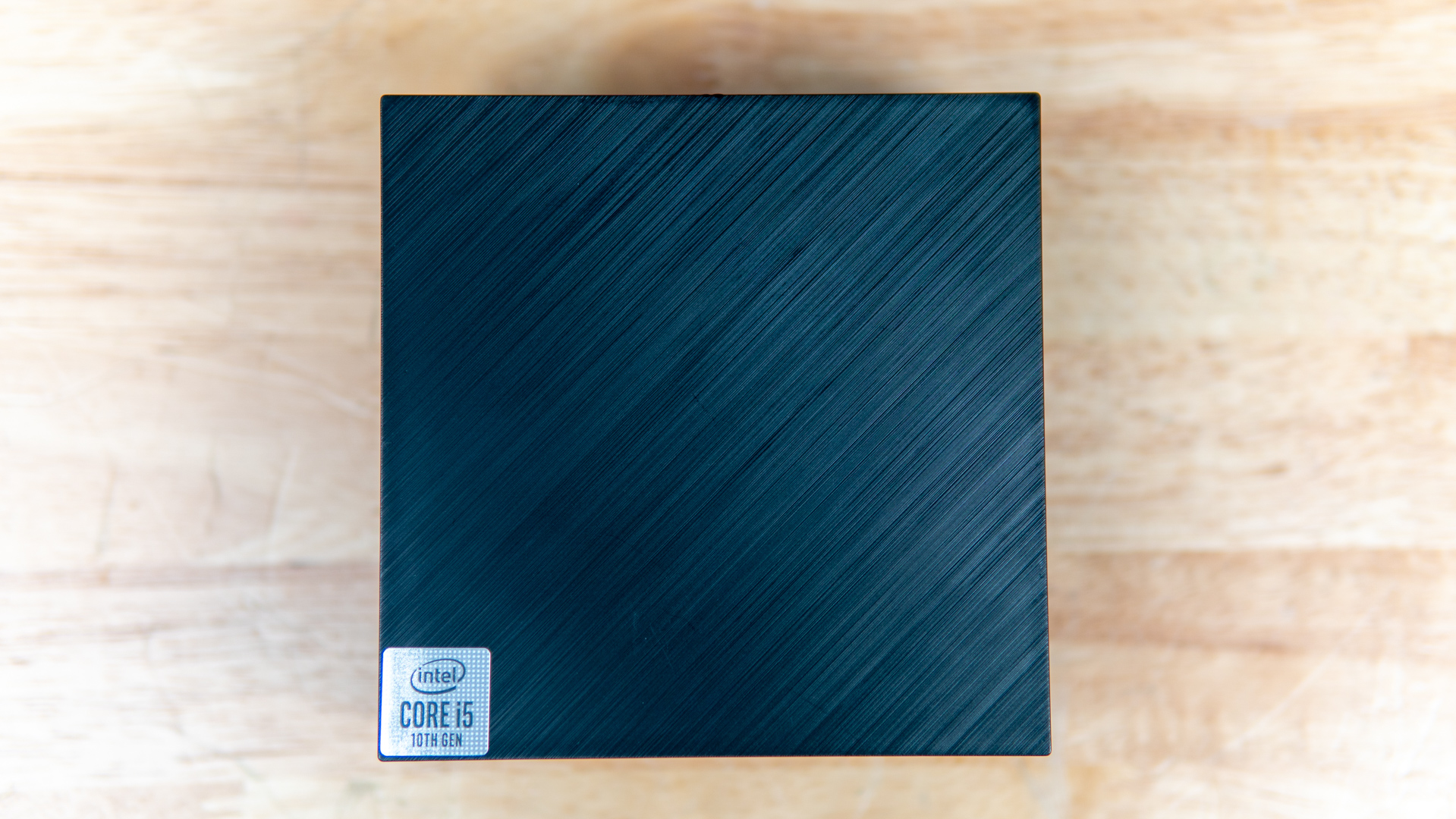 Equipped with the Intel® Core™ i5-10210U Processor, the PN62S strikes a good balance between performance and power efficiency. From personal experience, this quad-core processor proves to be a reliable workhorse, effortlessly handling everyday computing tasks with ease. With a base clock speed of 1.6GHz (up to 4.2GHz with Intel Turbo Boost Technology), it delivers snappy responsiveness and swift execution of applications.
For the RAM segment, the ASUS PN62S Mini PC comes with 8GB of DDR4 RAM, which is expandable up to 32GB. This memory capacity is sufficient for day-to-day multitasking and seamless operation of resource-intensive applications. However, for more demanding activities such as editing large files or engaging in content creation, it is advisable to consider upgrading the RAM to at least 16GB. This upgrade ensures that the system can handle heavier workloads without experiencing any noticeable slowdowns. With 16GB or higher RAM capacity, you can confidently tackle complex projects and run memory-intensive applications with ease.
When it comes to storage options, the ASUS PN62S offers flexibility to cater to individual needs. You have the choice between solid-state drives (SSD) and hard disk drives (HDD), allowing you to prioritize either speed or storage capacity. Personally, I would recommend the SSD configuration, as it provides faster data access, quicker boot times, and overall snappier performance. However, if you require more storage space at a more affordable cost, the HDD option might be more suitable for your needs.
Connectivity and Expansion Options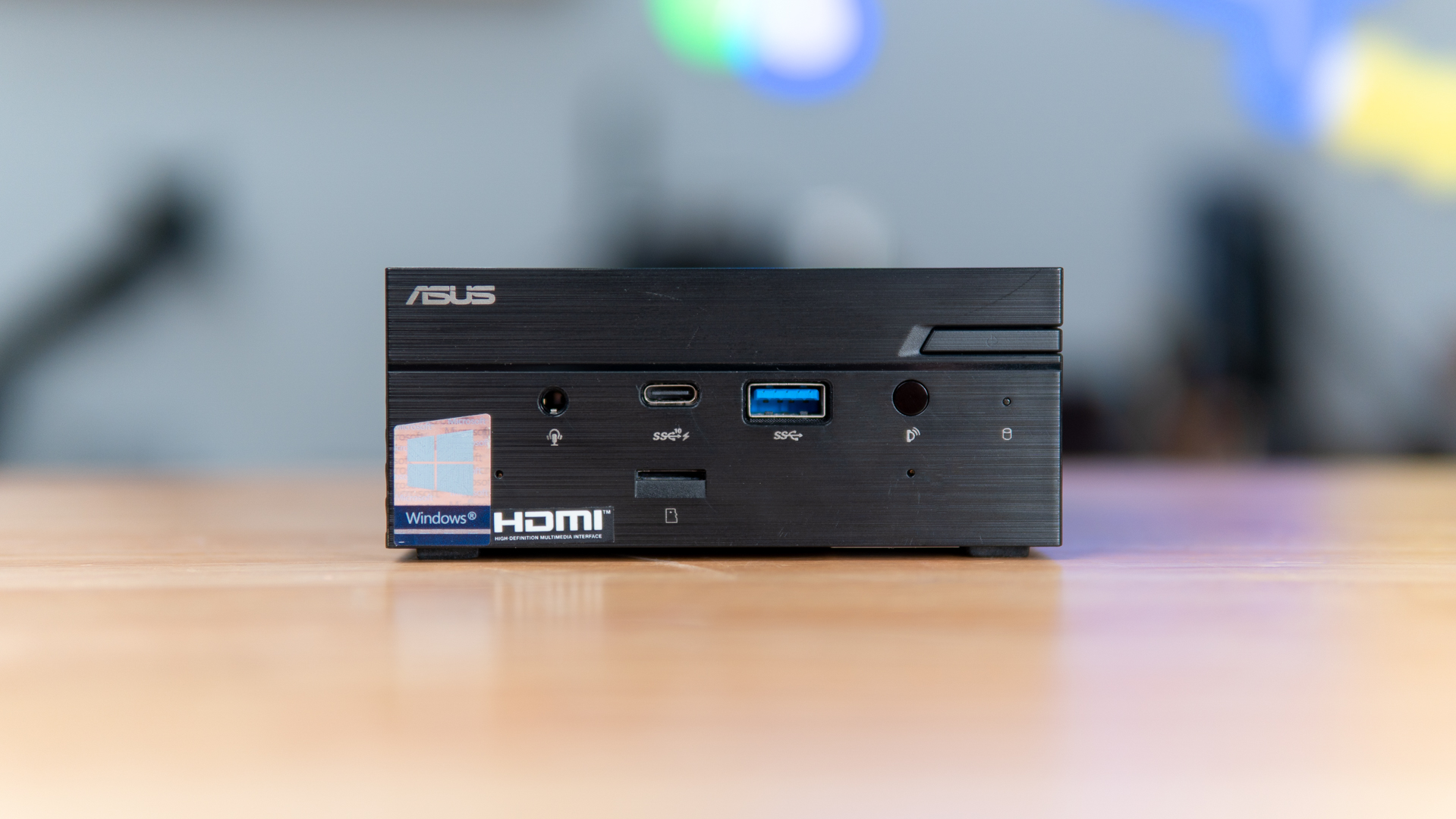 When it comes to connectivity, the ASUS PN62S Mini PC offers a decent range of ports and connectivity options. I find the variety of ports to be sufficient for most daily needs. The PN62S includes multiple USB ports, including USB 3.2 Gen 1 and USB 2.0 ports, allowing for seamless connectivity with various peripherals such as external storage devices, printers, and input devices.
In terms of video output, the PN62S provides two HDMI ports, enabling easy connection to monitors or TVs for extended display setups or media playback. Additionally, it features a 3.5mm audio jack for headphones or speakers, providing a convenient audio output option.
For expansion possibilities, the mini PC has an M.2 slot that allows for the installation of additional storage devices, such as SSDs, to expand the storage capacity. This provides flexibility for users who require extra space for their files, applications, or games. It's worth noting that the availability of expansion slots may vary depending on the specific configuration of the PN62S model.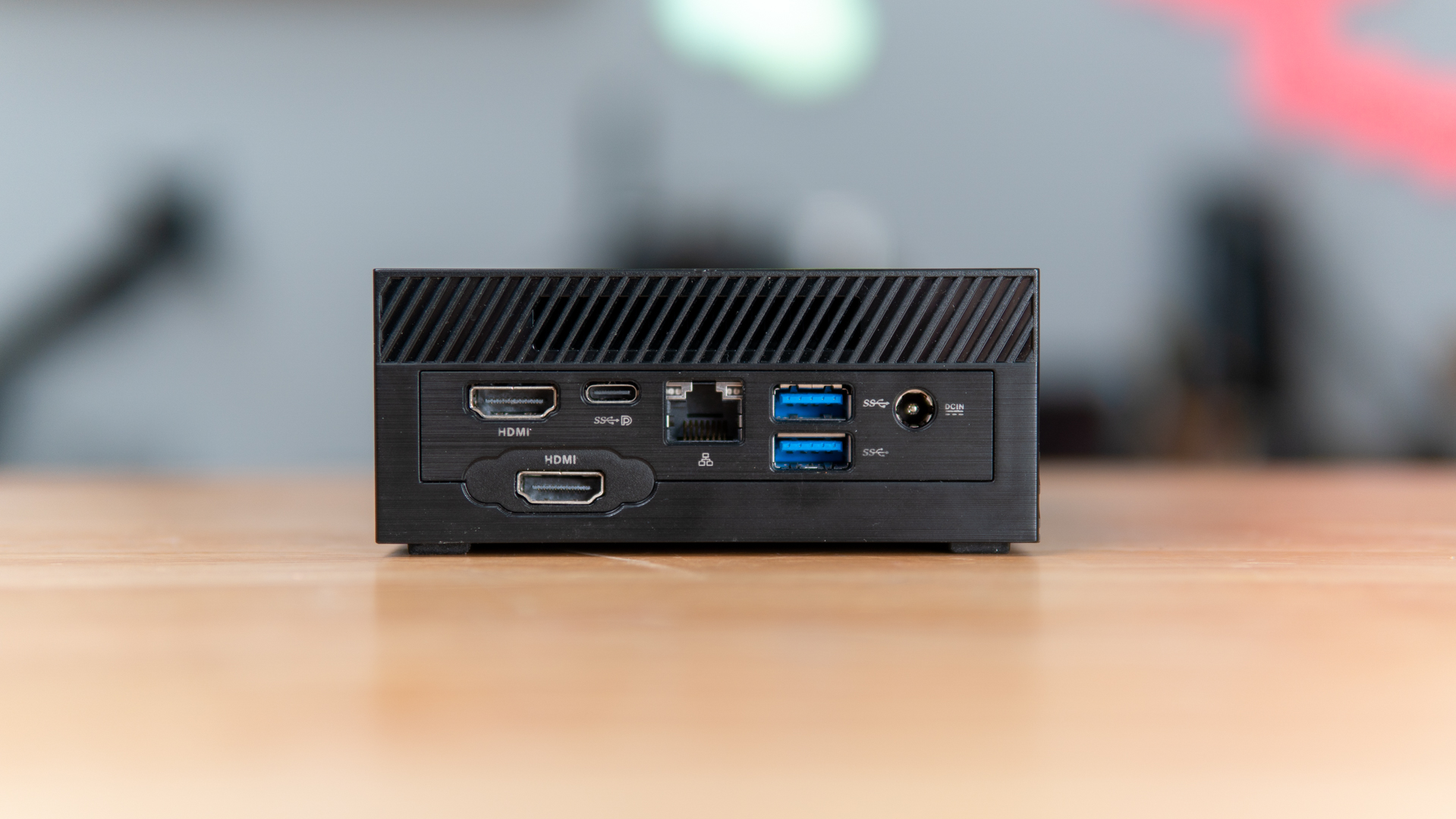 Wireless connectivity on the ASUS PN62S is reliable and convenient. It supports both Wi-Fi and Bluetooth, allowing for seamless wireless connections to networks and compatible devices. Throughout my personal usage, I experienced stable Wi-Fi performance and smooth Bluetooth pairing with various devices, with hassle-free connectivity for online activities and peripheral connections.
Gaming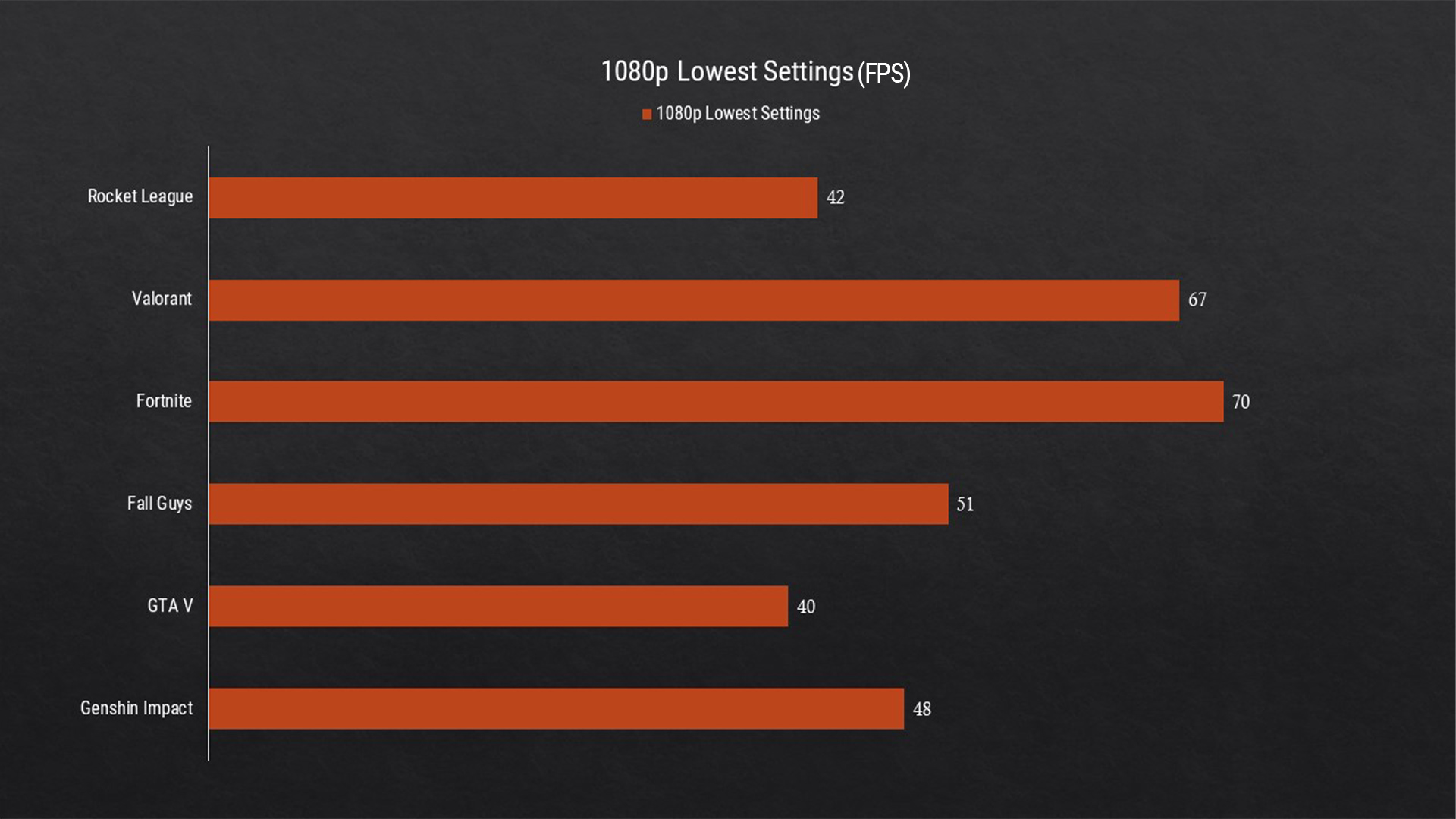 It is important to note that this mini PC is not primarily designed for intensive gaming. However, it does offer some potential for casual gamers or those interested in less demanding titles. The benchmarked games showed playable frame rates, offering smooth
Gameplay and enjoyable visuals at 1080p resolution with the lowest graphical settings.
However, for those looking to play more graphically demanding games, it's important to understand the limitations and constraints of this mini PC. Its integrated graphics may not provide the power needed for a smooth gaming experience in such titles.
Games like The Witcher 3, Horizon Zero Dawn, and Cyberpunk 2077 faced limitations on this mini PC. Even at 720p resolution with the lowest graphical settings, these games struggled to reach a playable frame rate, averaging below 20fps. It's clear that the PN62S is not optimized for running intensive graphic games smoothly.
---
What I Liked
It's a great solution for those with limited spaces.
The cube design is physically more stable and less likely to get knocked over.
Great as a multimedia device as it supports up to 4k display.
What I Wished Was Better
An addition of a discrete GPU would improve its gaming capabilities.
---
Verdict
This slideshow requires JavaScript.
The ASUS PN62S Mini PC is a great computing solution in a compact and stylish package. With its Intel® Core™ i5-10210U Processor, it delivers excellent performance for everyday tasks and resource-intensive applications. The build quality and design of the mini PC are impressive, combining premium materials with a sturdy metal chassis.
The connectivity options and expansion possibilities of the PN62S are notable, providing ample flexibility for connecting peripherals and expanding storage. The wireless connectivity is reliable, offering seamless Wi-Fi and Bluetooth connections for convenient online activities and peripheral pairing.
When it comes to gaming, the PN62S has its limitations. While it can handle casual games and less demanding titles at playable frame rates, graphically intensive games may struggle to achieve smooth gameplay even at lower settings. It's important to set realistic expectations regarding gaming performance on this mini PC.
Overall, the ASUS PN62S Mini PC is a commendable choice for professionals and home entertainment enthusiasts who prioritize a compact form factor and powerful performance. While it may not be the ideal choice for intensive gaming, its computing capabilities, design, and connectivity options make it a versatile and efficient solution for various daily tasks.
Final Score : 8/10 (for daily tasks)
---
Product Link : https://www.asus.com/my/displays-desktops/mini-pcs/pn-series/mini-pc-pn62s/