The Pico 4, launched not long ago is Pico's latest entry into the VR market. This beautiful VR headset comes in two variants – the Pico 4 8GB RAM + 128GB storage and 8GB RAM + 256GB. Coming with a 12-months manufacturer's warranty, the 128GB model will set you back RM 1,599, whereas the 256GB one at RM 1,899.
We've managed to get our hands on one and while we cannot wait to talk to you more about it in our review (later on), let's start with this unboxing bit first.
What's in the box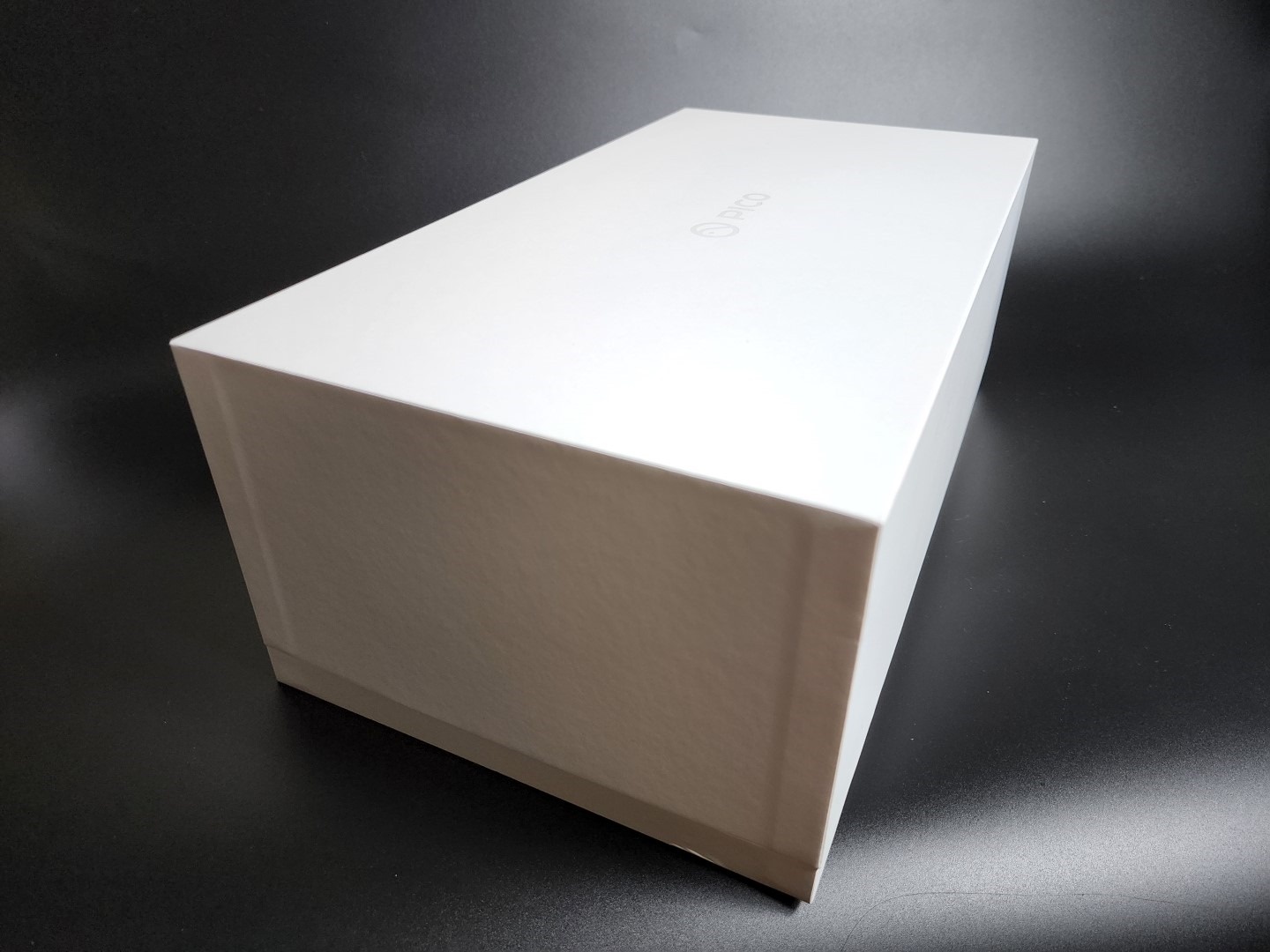 A good-looking and sturdy white coloured box protects the VR unit and its accompanying peripherals and accessories inside, doubling as a viable storage option when the headset is not in use. This may not be the most travel-friendly box since it doesn't come with a handler but nevertheless, it does provide some protection to the VR if you can find a bag fit enough for it.
Here's what's inside;
1 x VR Headset
2 x Controllers
2 x Controller lanyards
4 x 1.5V AA Alkaline Batteries (2 each for the controllers)
1 x Glasses Spacer
1 x Nose pad
1 x USB-C Power Adapter
1 x USB-C to C 2.0 Data Cable
1 x Quick guide, user guide, and warranty guide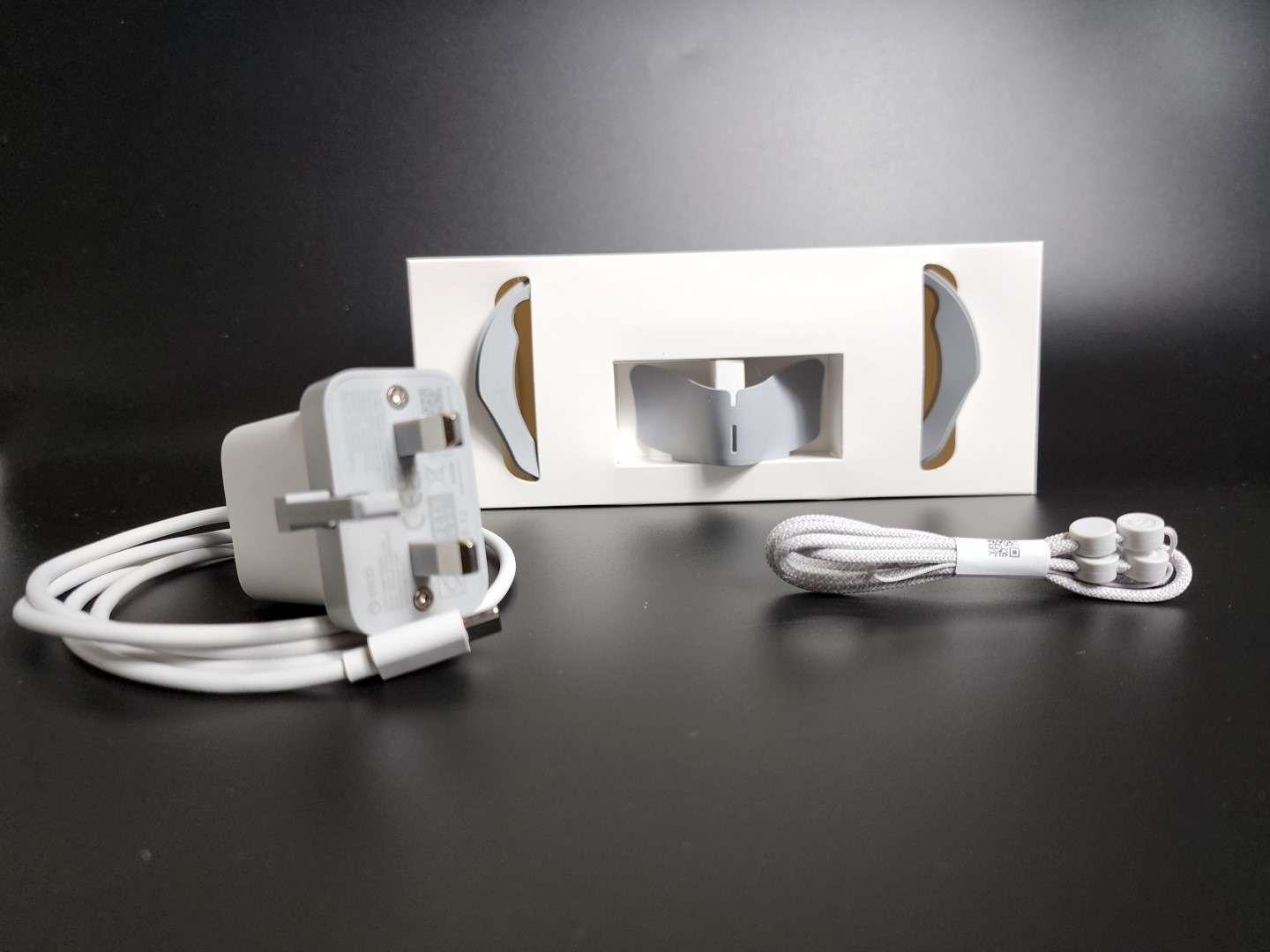 Design and Build
Design-wise, the Pico 4 feels a little heavy. It weighs 586grams with the head strap (295g without) but thankfully, the weight doesn't really burden the head too much thanks to its balanced design that spreads the weight rather evenly around the head.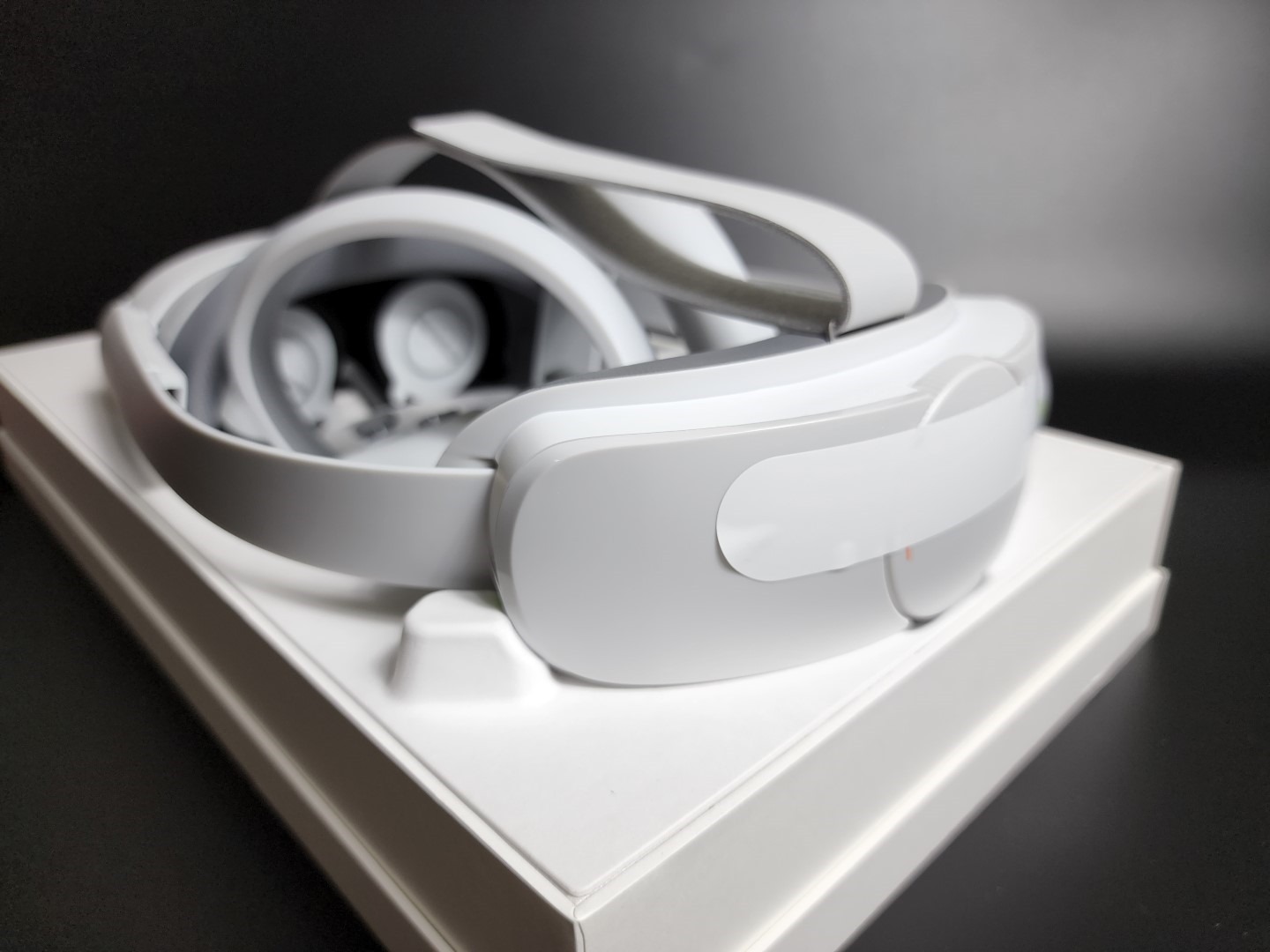 The visor front of the headset has a width of 163mm, housing a couple of pancake lenses capable of providing an impressive 105-degree field of view at 90Hz (max) refresh rates. Each of the lenses shows a resolution of 2160p per eye. The strap extends to 310mm (max), promising a good hold on heads of various sizes and shapes (I have a rather big head but wear the Pico 4 comfortably still).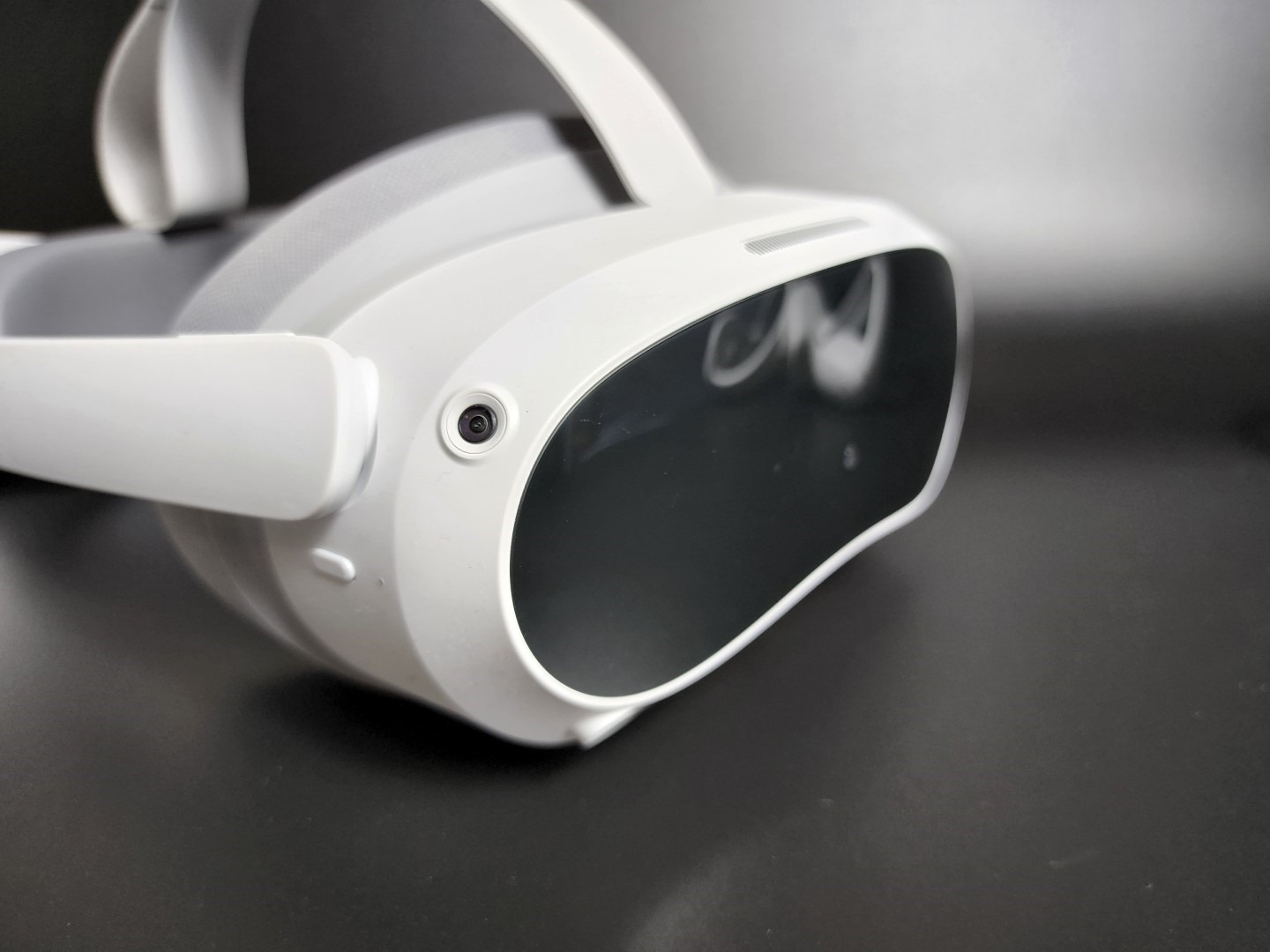 It has a convincing build quality and a sturdy frame that feels like it's ready for some workout-intense software and games. But the most noteworthy thing about its design is how comfortable it is to wear it for a long session.
Glancing through the specs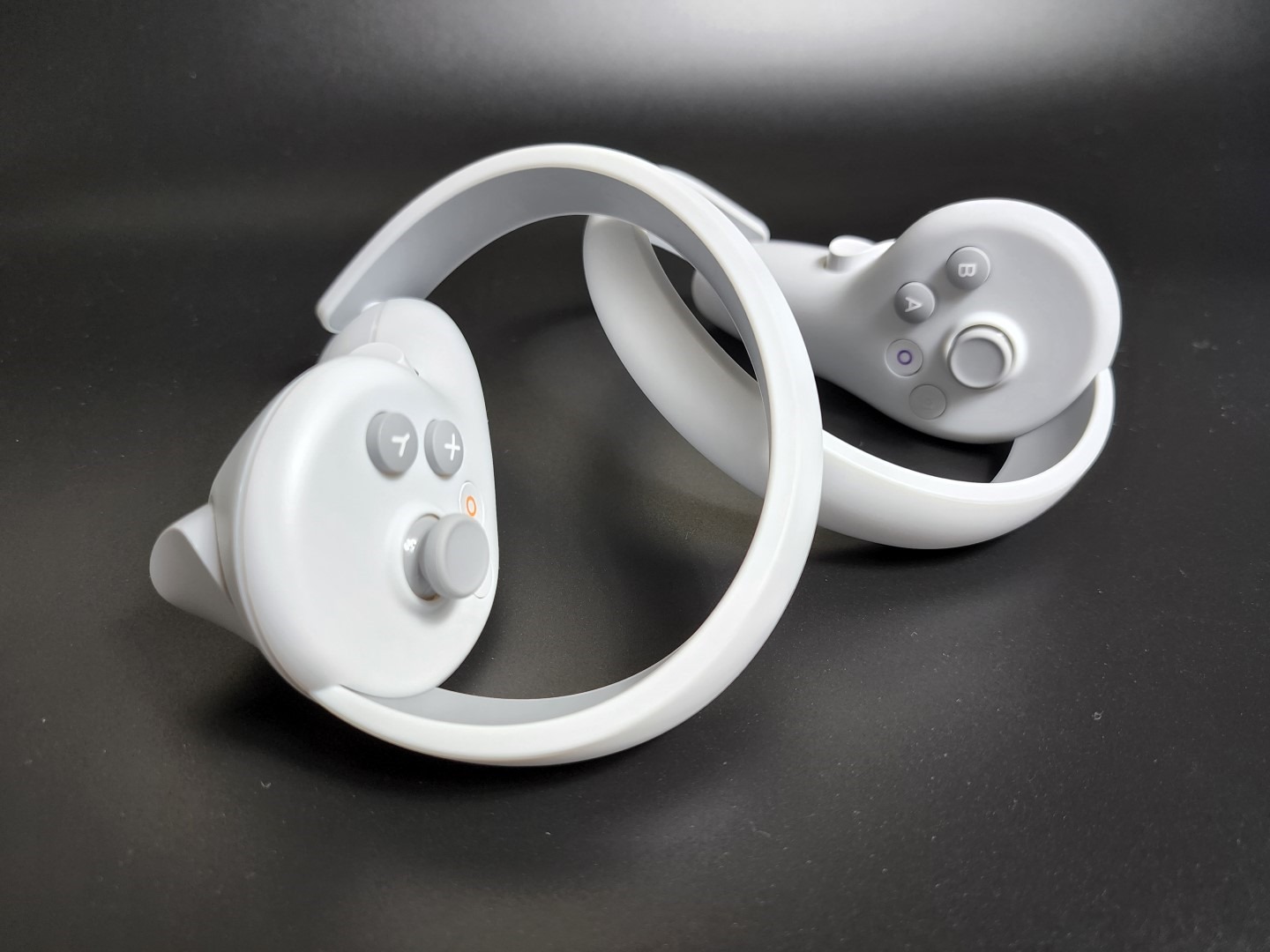 Processor: Qualcomm Snapdragon XR2 – 8 cores 64 bit, 7nm, 2.84ghz
RAM: 8GM
Storage: 128GB | 256GB
Network: WiFi 6, 2.4GHz, 5GHz,
Bluetooth: Supports 5.1
Optics: Pancake Lens (105 degrees), 20.6 PPD, 62-72mm inter-pupillary distance adjustment
Display: 4,320 x 2160 (2160 per eye)
Refresh Rates: 72Hz (default), 90Hz (max)
Sensor: 6DoF Positioning System
Audio: Integrated High-Fidelity Speakers, Dual Mic.
Battery: 5,300mAh, 20W Fast Charging (USB-C)
OS: Pico OS 5.0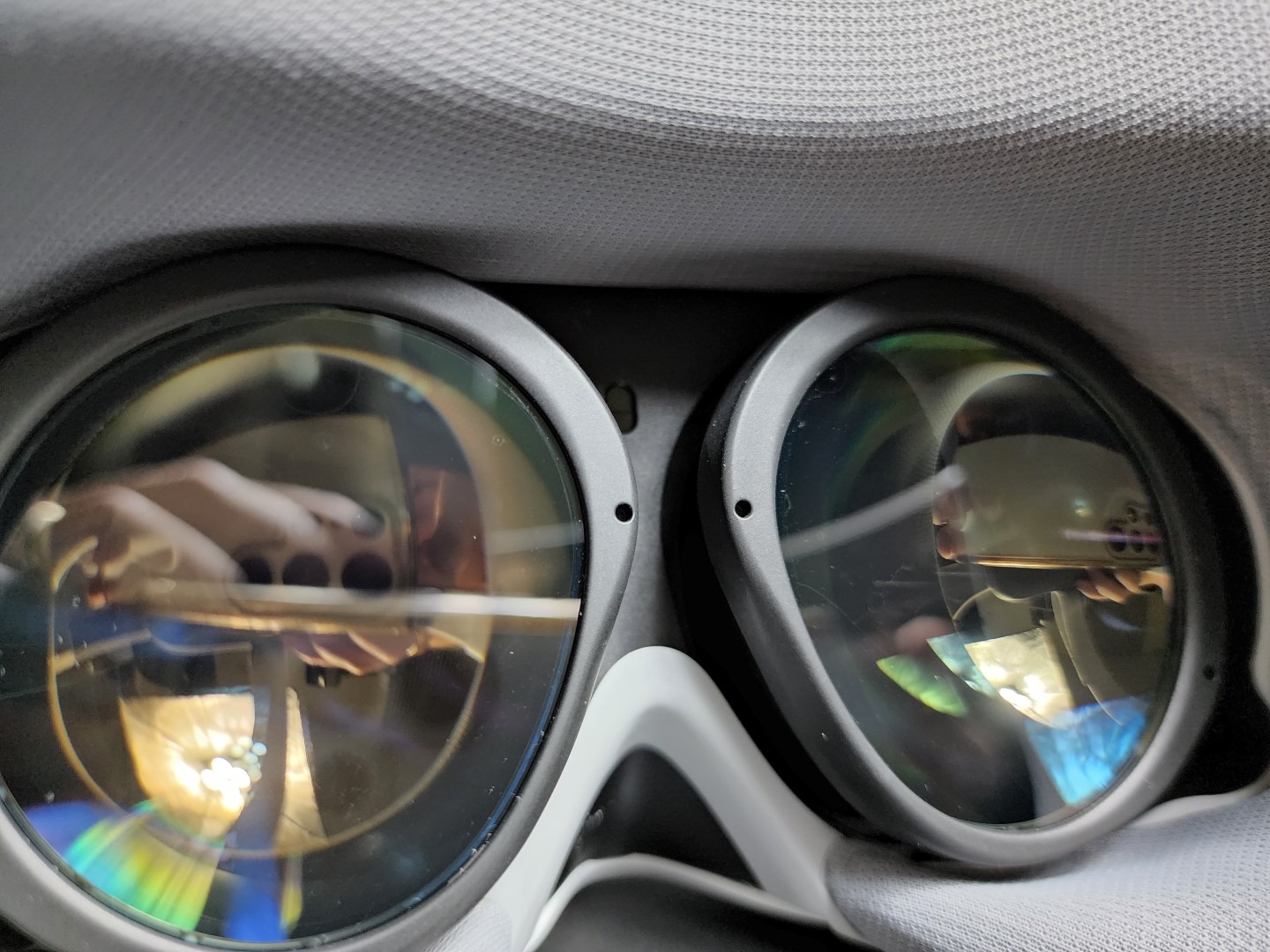 Pico 4 is now available in Malaysia where the 8GB|128GB version costs RM 1,599 and the 8GB|256GB version will set you back RM 1,899. Stay tuned to our full review of the Pico 4 coming out later on!