Noctua are the masters of innovation. In their pursuit of being the top manufacturers of PC cooling hardware, they have introduced us to a fairly new product that further helps push their fan lineups in mastering the craft of airflow, static pressure and silent operations.
The Noctua NA-IS1-12/14 are the new inlet spacers that will further improve your acoustics and performance in suction or "pull" type applications where the fan draws air through obstacles such as grills, perforated plates, mesh panels, filters or radiators. A huge shoutout goes to Noctua for providing us with the NA-IS1-12 Sx2 units.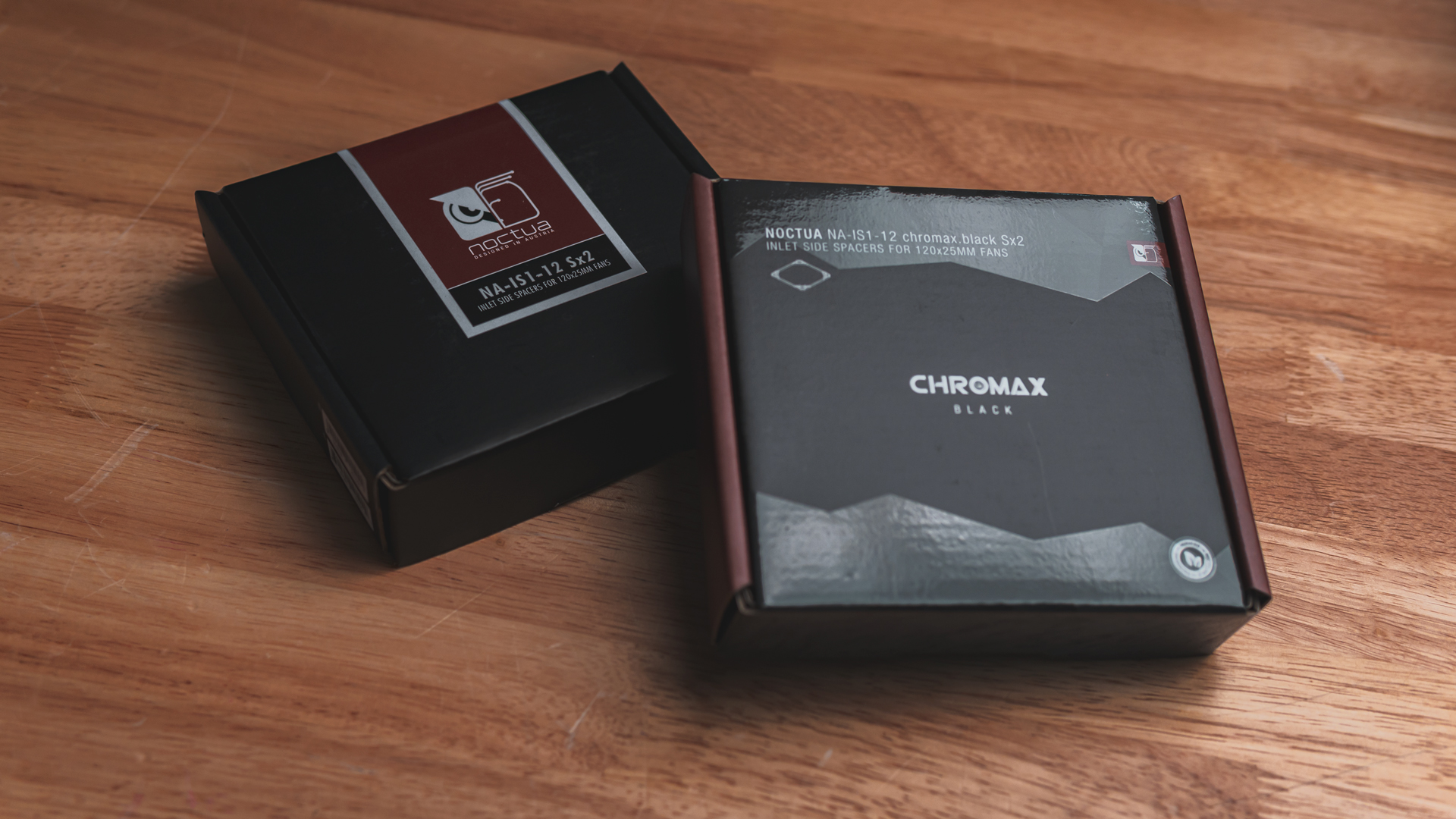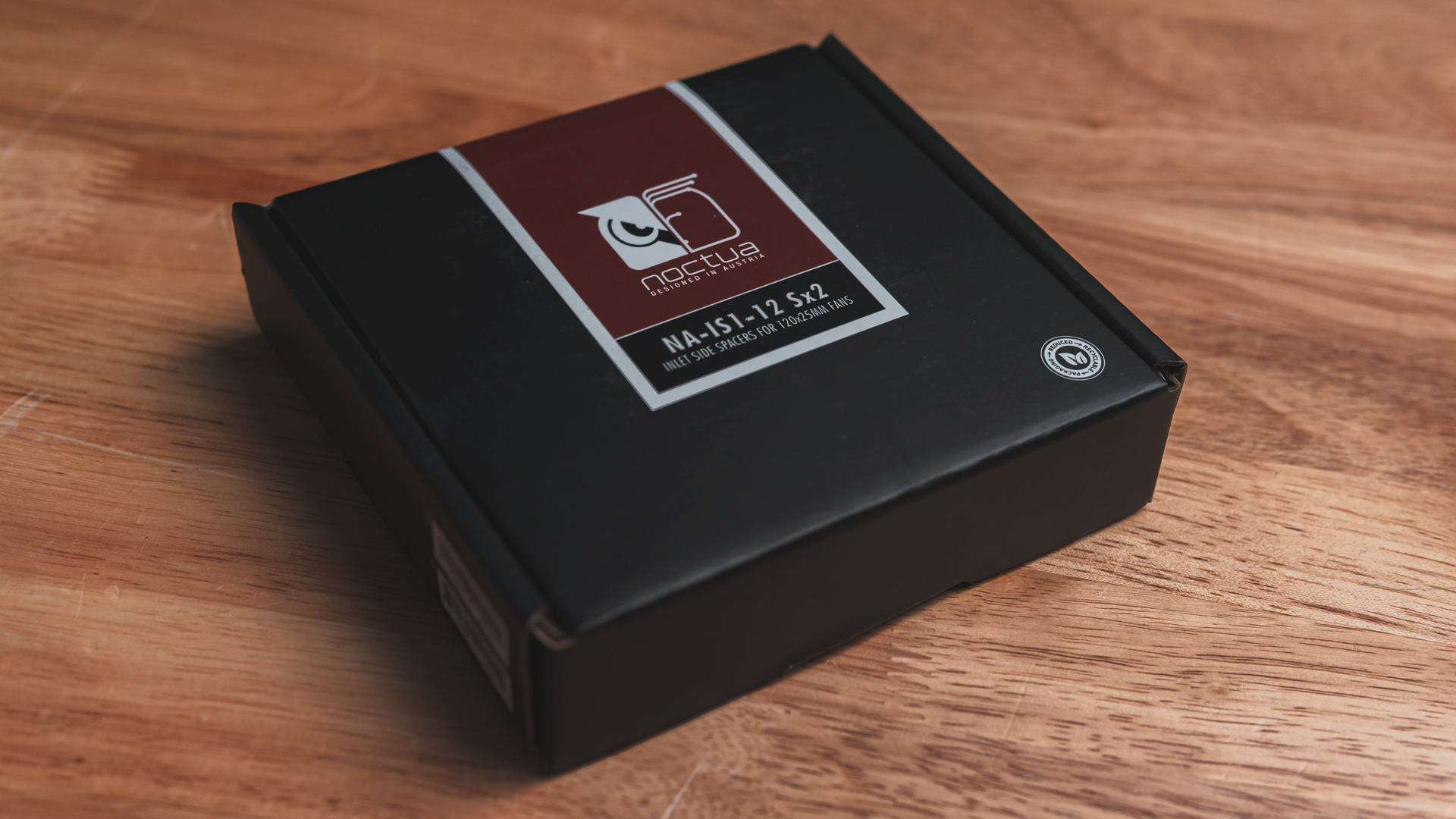 First Look
The box comes in the familiar brown and black colour scheme that we are so used to being Noctua's identity. These inlet spacers are both available in the traditional Noctua colours of brown and beige and the all black Chromax line up. They are also available in the sizes of 12cm or 14cm in accordance to the type of fan you are going to be using. Please take note that these spacers are only applicable on Noctua fans and not other brands as there are protrusions which are to be stacked against the Noctua fan of choice.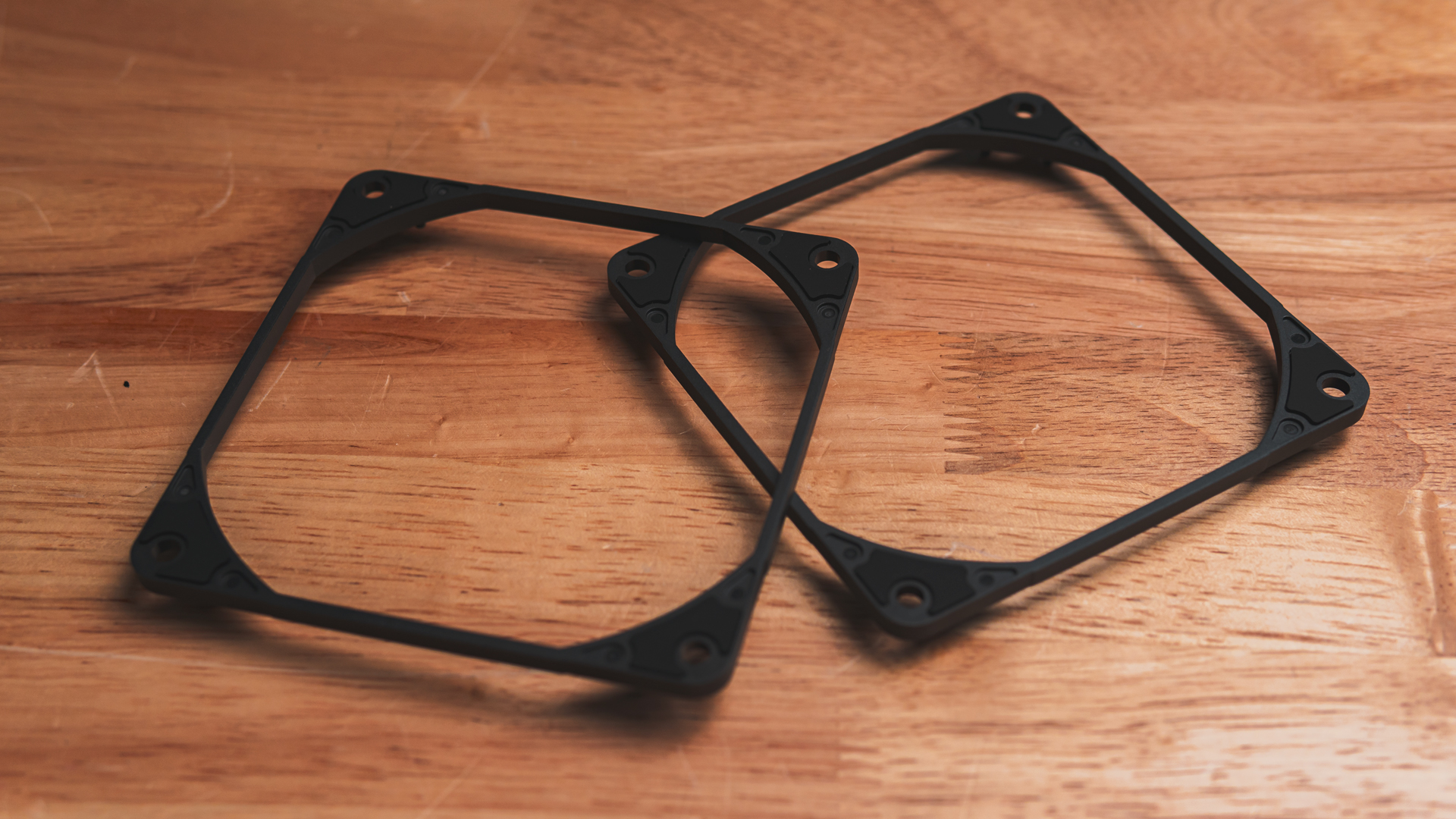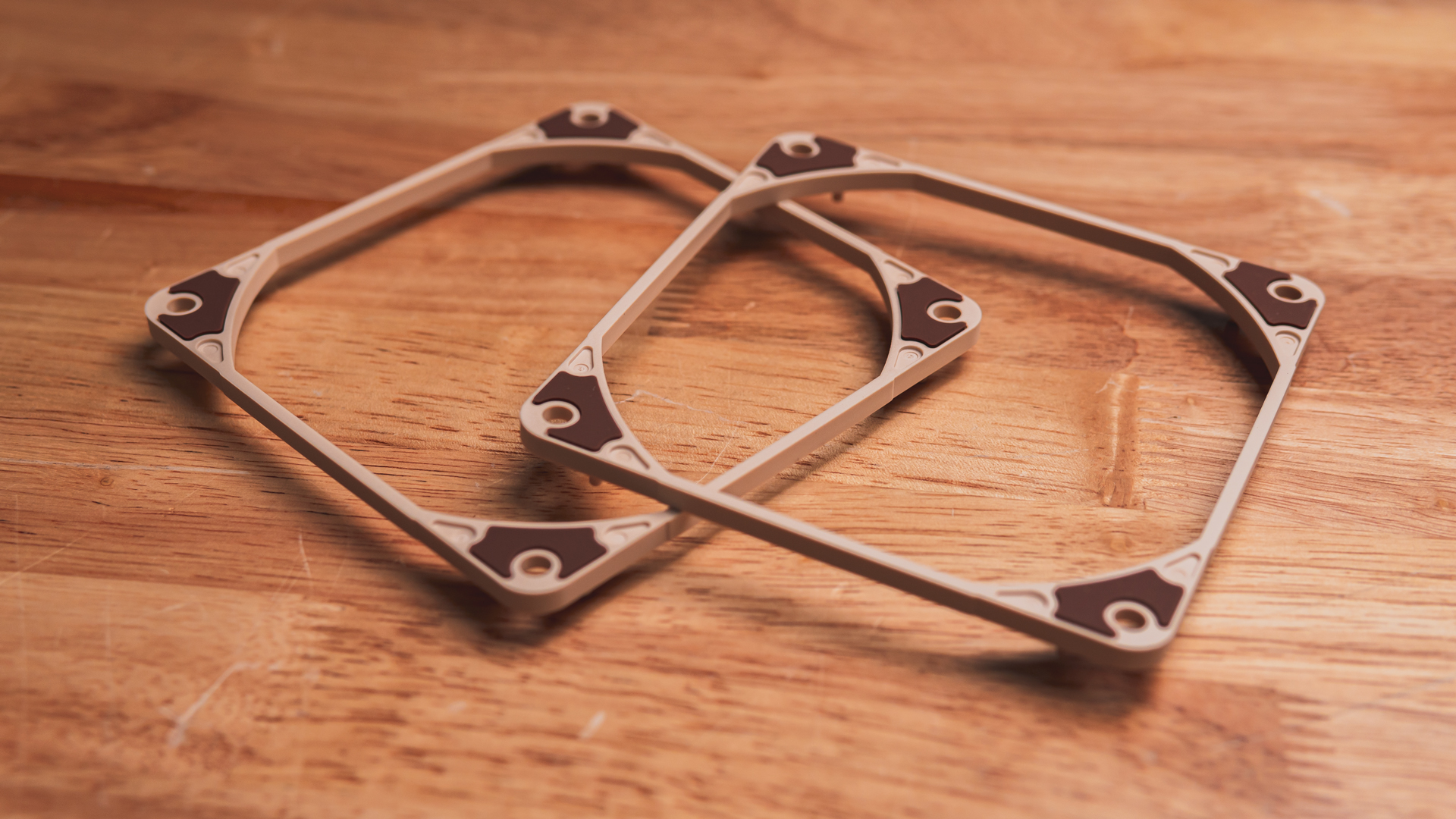 Each box contains the following :
2x NA-IS1-12 inlet spacers for 120mm fans
8x NA-AV3 anti-vibration mounts
8x NM-SFS4-BK long fan screws
8x NM-SFS5-BK radiator screws (M3) 35mm length
8x NM-SFS6-BK radiator screws (UNC) 35mm length
Utility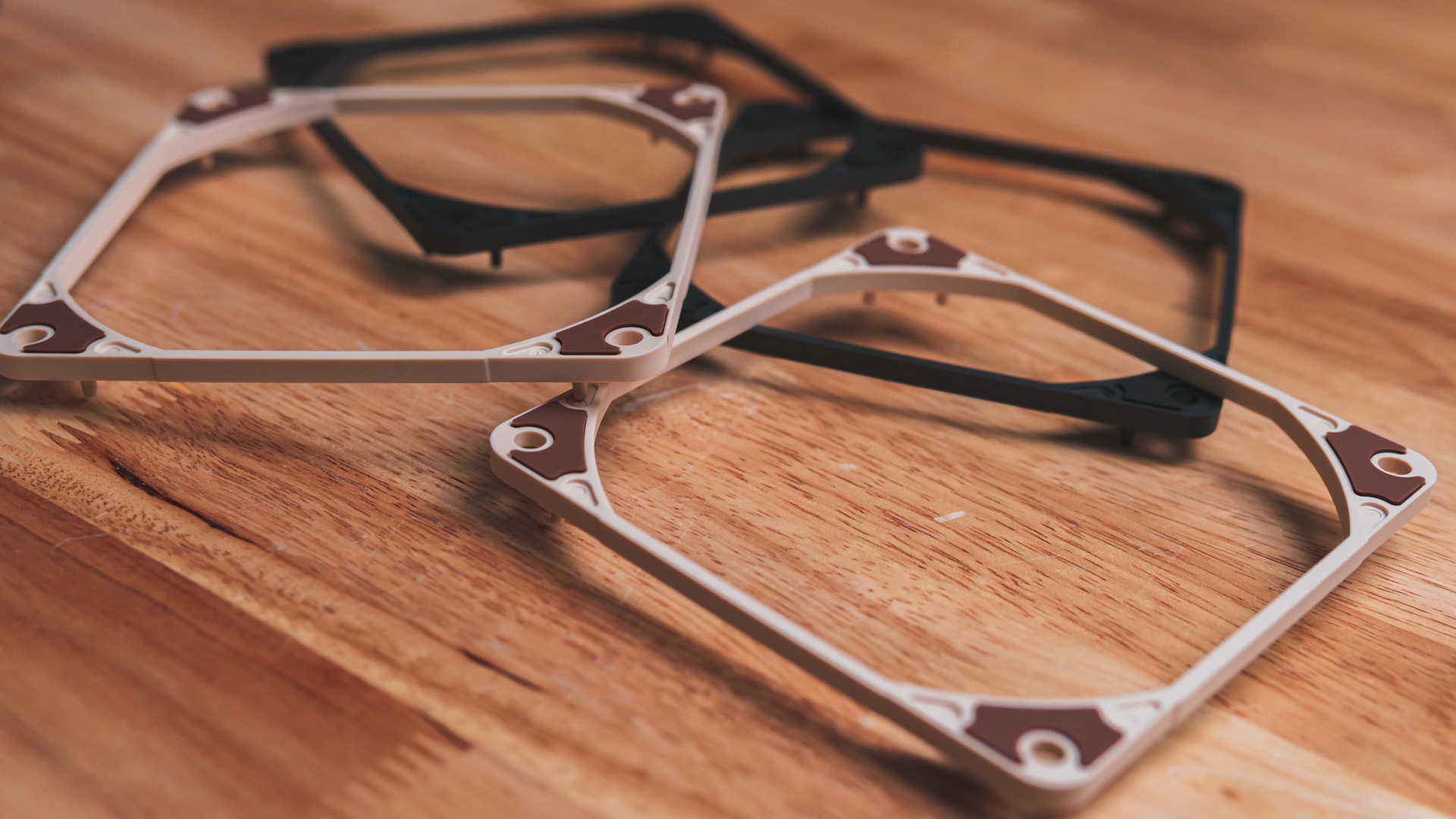 All one has to do is just mount the spacer by placing the protrusion side on top of the desired Noctua fan and it will sit flush as shown in the pictures below.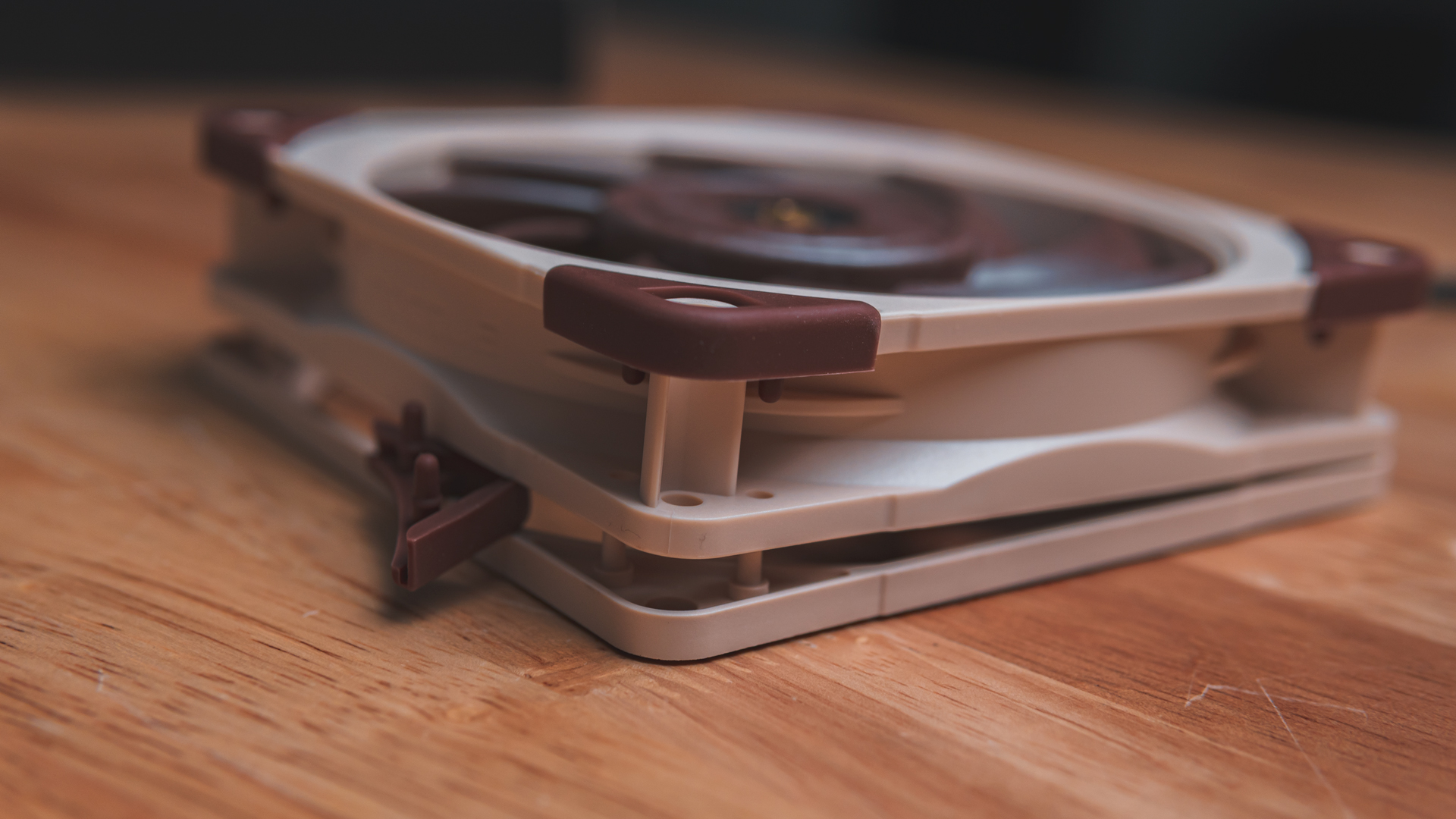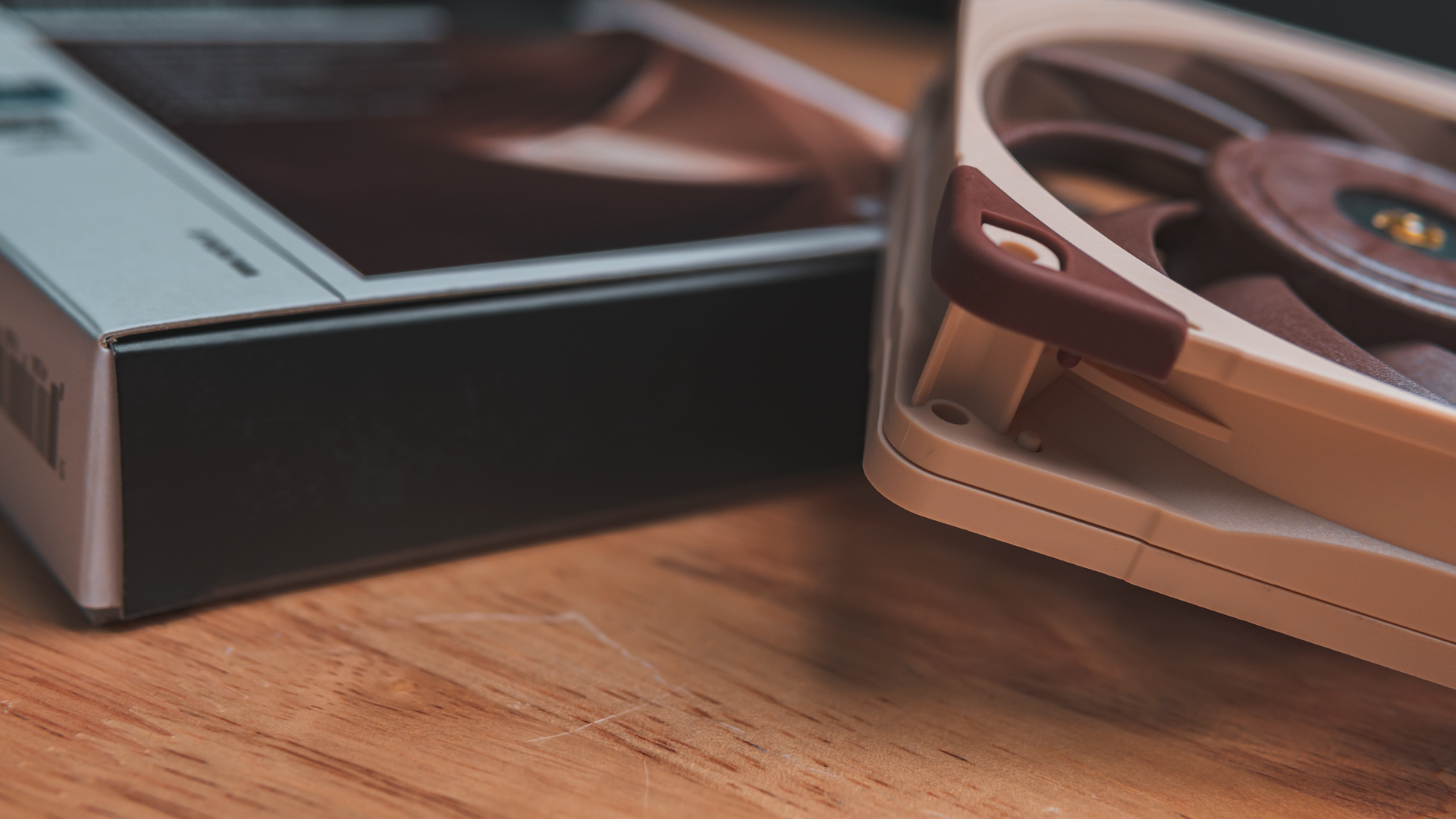 The inlet spacers will only work if it is sandwiched between the intake side of the fan and the desired obstacle(radiator, casing, etc). The images above are shown by slotting them under or behind the fan, which will not make any difference to the performance and acoustics.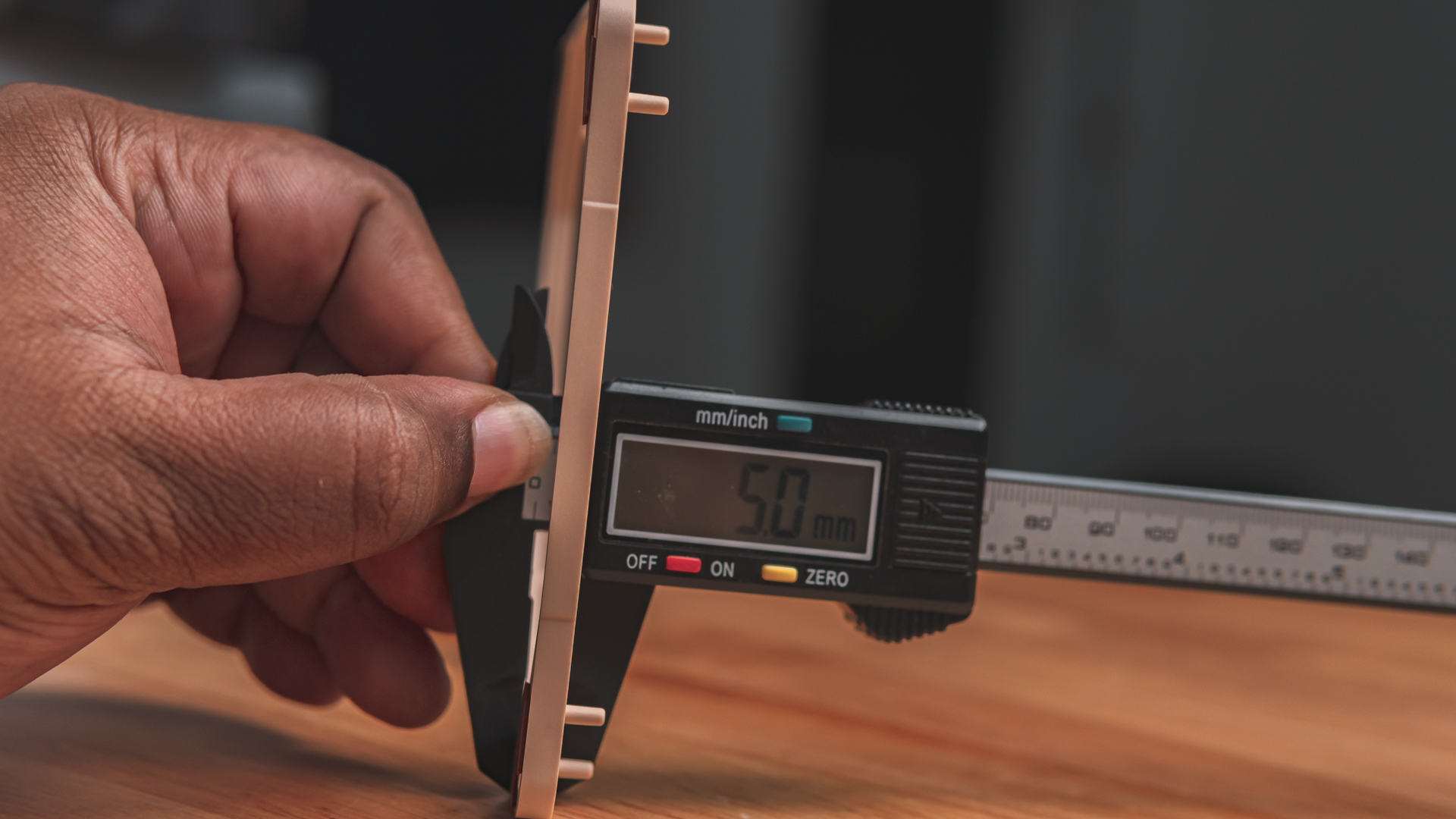 These spacers are also 5mm thick which in turn will turn your 25mm/15mm fans into 30mm/20mm thick fans as by snapping them on, you are bound to increase the thickness.
Application
The easiest way to understand how they work is in the event when the fans and spacers are used as intakes against a case grill or mesh. PC Cases come with various forms of fan grills. We have round holes, hexagonal holes, slit type holes and mesh. Each form of these grills creates different levels of turbulence or resistance that would affect the rate and levels of airflow and noise levels. The resistance or turbulence may create a negative element on the significant output levels of the fans in terms of airflow and noise.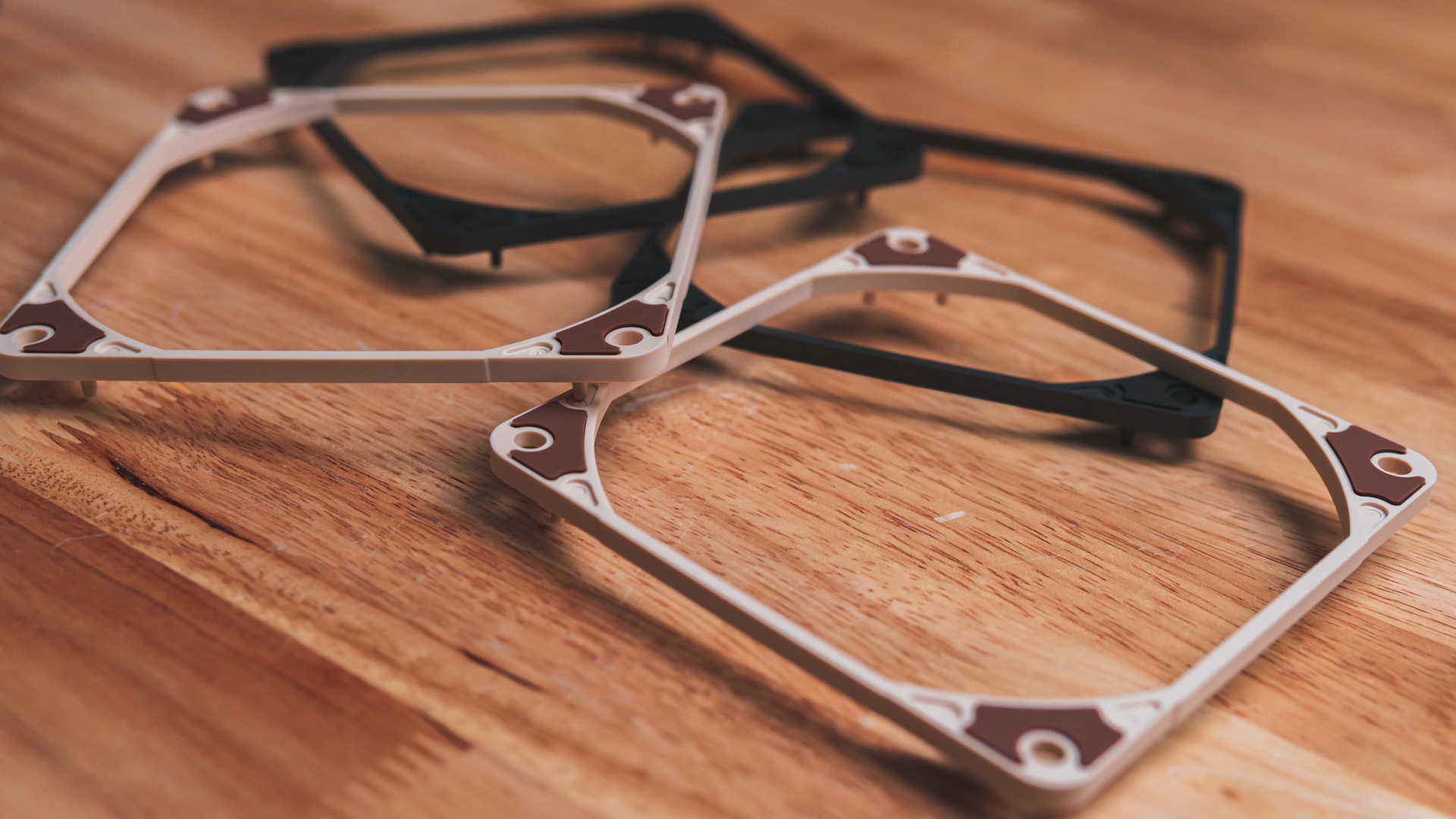 To negate the negativity, Noctua created the NA-IS1 to create a 5mm thick duct or chamber that would affect the fan blades by reducing the turbulence and pressure on them.
Verdict
When it is used as a duct for exhaust oriented fans against an obstacle, there were indeed no differences in performance or acoustics. However when paired to the intake side there were notable differences but this result also rests on the type of fan and obstacle in place.
I did not see a huge performance boost when paired to static atmospheric pressure fans and placed against the radiators of our test bench but when placed against casing grills, there was a positive result as I managed to get lesser audible noise from my test setup.
All in all, I have to applaud Noctua for creating these spacers. This inlet spacers are a sure choice for the enthusiast or user who yearns for a slightly lesser noise and a boost to your already in hand airflow fans from Noctua.
The official product page can be found here.