Huawei's new laptop, the MateBook D 16 featuring 12th Gen Intel, marked the latest entry to the brand's MateBook-series of laptop families. This series had always been reputable for having a friendly price tag and reliable performance for working use, and here's an early hint – the D 16 has carried on well with the series' tradition.
In my review of the older MateBook D 15 laptop, I mentioned the D 15 could have been better designed had its webcam been better positioned, and the two awkward gaps at the sides of its keyboard among other things. Thankfully, some of these problems had been eliminated in the newer D 16. So, with some of those problems now gone, is the Huawei MateBook D 16 now the perfect budget-friendly working laptop you can get? That's what we'll find out in this review.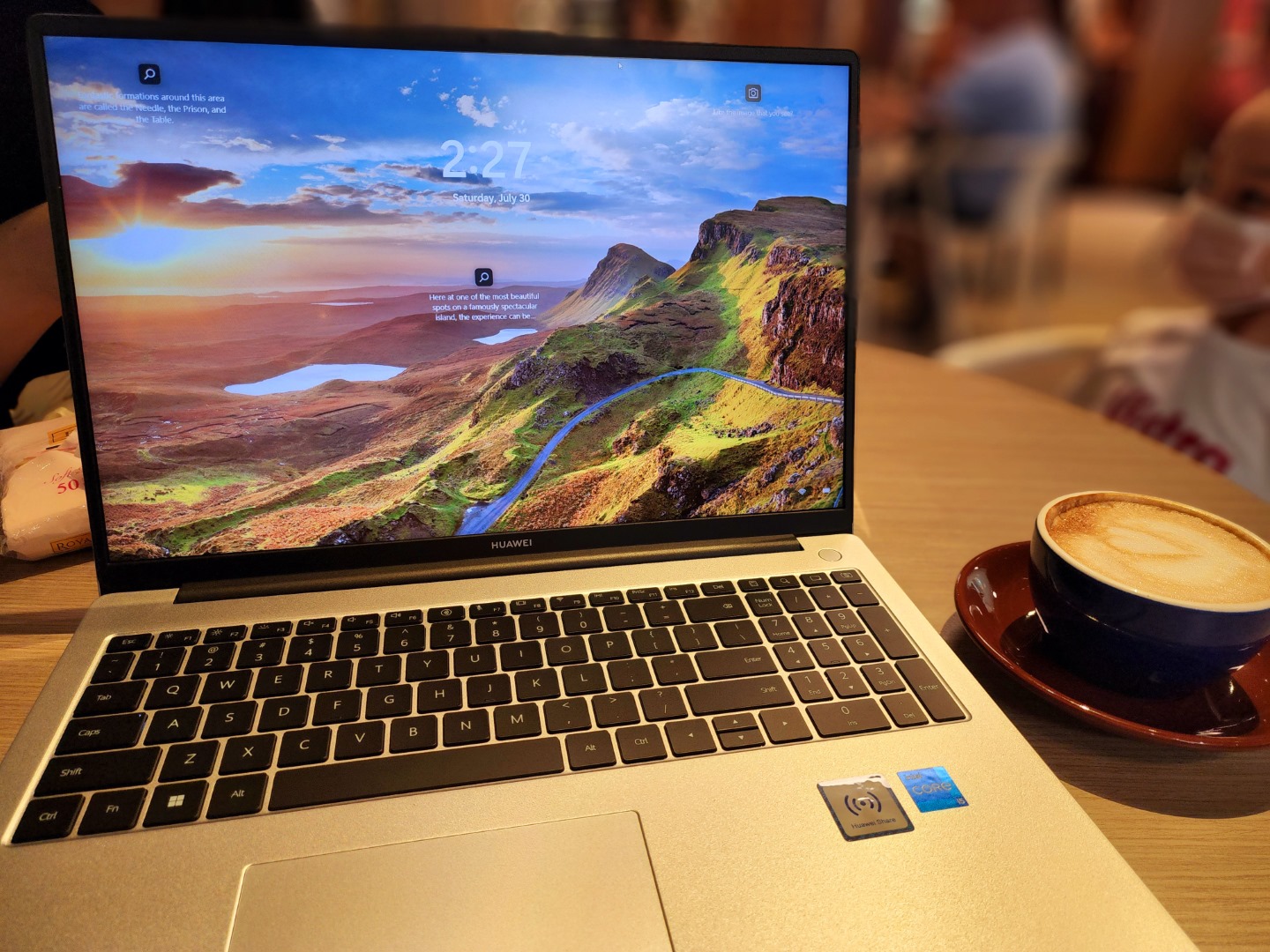 Price and Model
In Malaysia, you can choose from two types of processors and two different memory setups. But no matter which variant you go for on Huawei's website, they all come with the same storage capacity and a free gift of Huawei CD66 MateBook Backpack (Black) worth RM 499, as well as a One-year Extended Warranty worth up to RM 399 (depending on the model you take).
| | |
| --- | --- |
| Models Available | Price |
| 12th Gen Intel Core i5 8GB+512GB | RM 3,699.00 |
| 12th Gen Intel Core i5 16GB+512GB | RM 3,999.00 |
| 12th Gen Intel Core i7 16GB+512GB | RM 4,799.00 |
Design and Build
In terms of design and look, the MateBook D 16 looks identical to its older D 15 sibling which is good. The laptop has a minimalistic design that will hardly offend anyone's taste. It looks sleekly professional and easy enough to match any clothes or outfit to look fashionable. Colour-wise, the D 16 is only available in Mystic Silver (in Malaysia).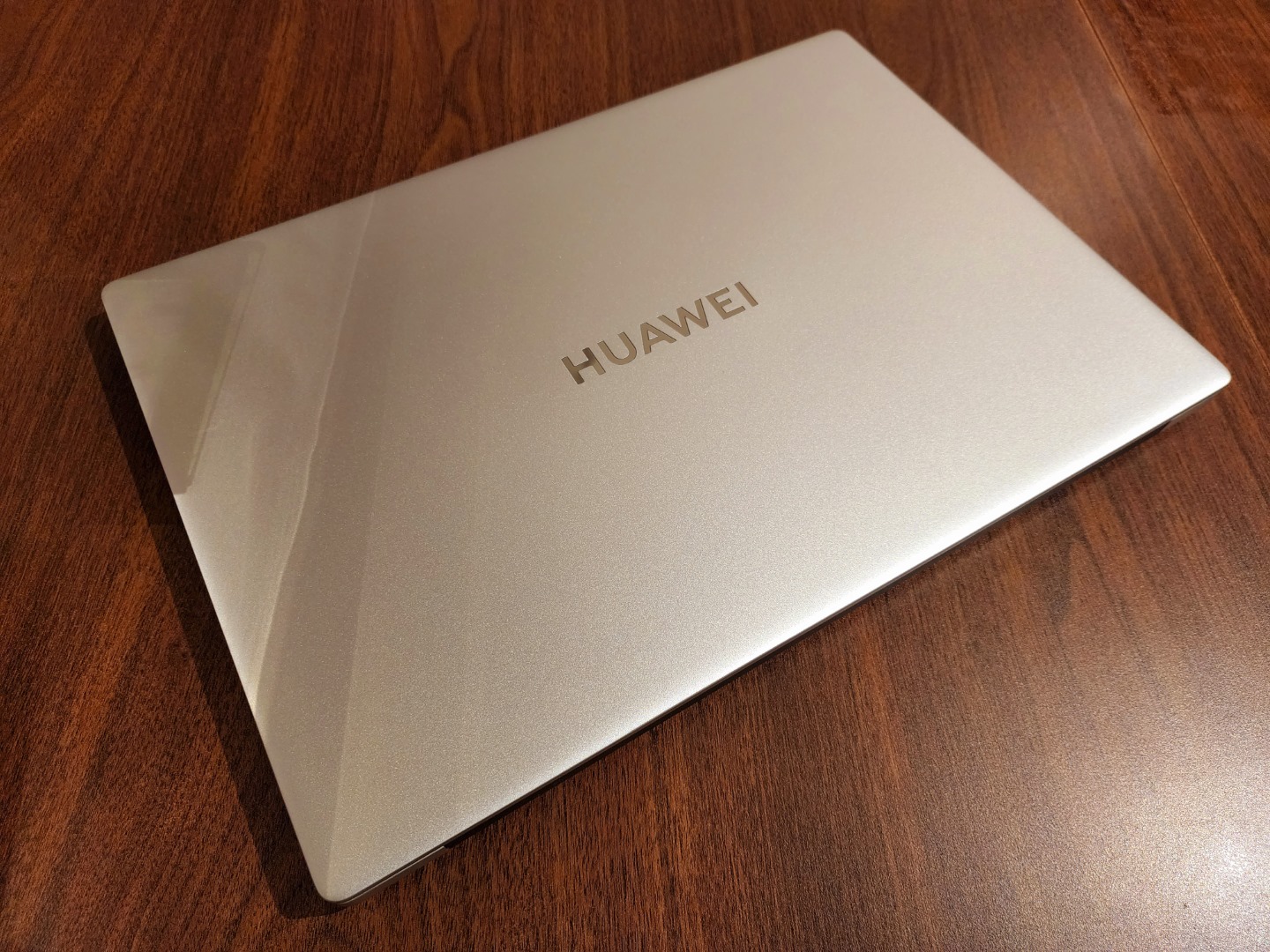 With a 16-inch display, this is a huge laptop but thankfully, it isn't as bulky as one would expect a windows-running 16″ device. It has an imposing yet humble dimension of 356.7mm width x 18.4mm height x 248.7mm depth. Although huge in width and depth, the laptop is slim in thickness and weighs only 1.7kg which is hardly burdening for a 16″ standard.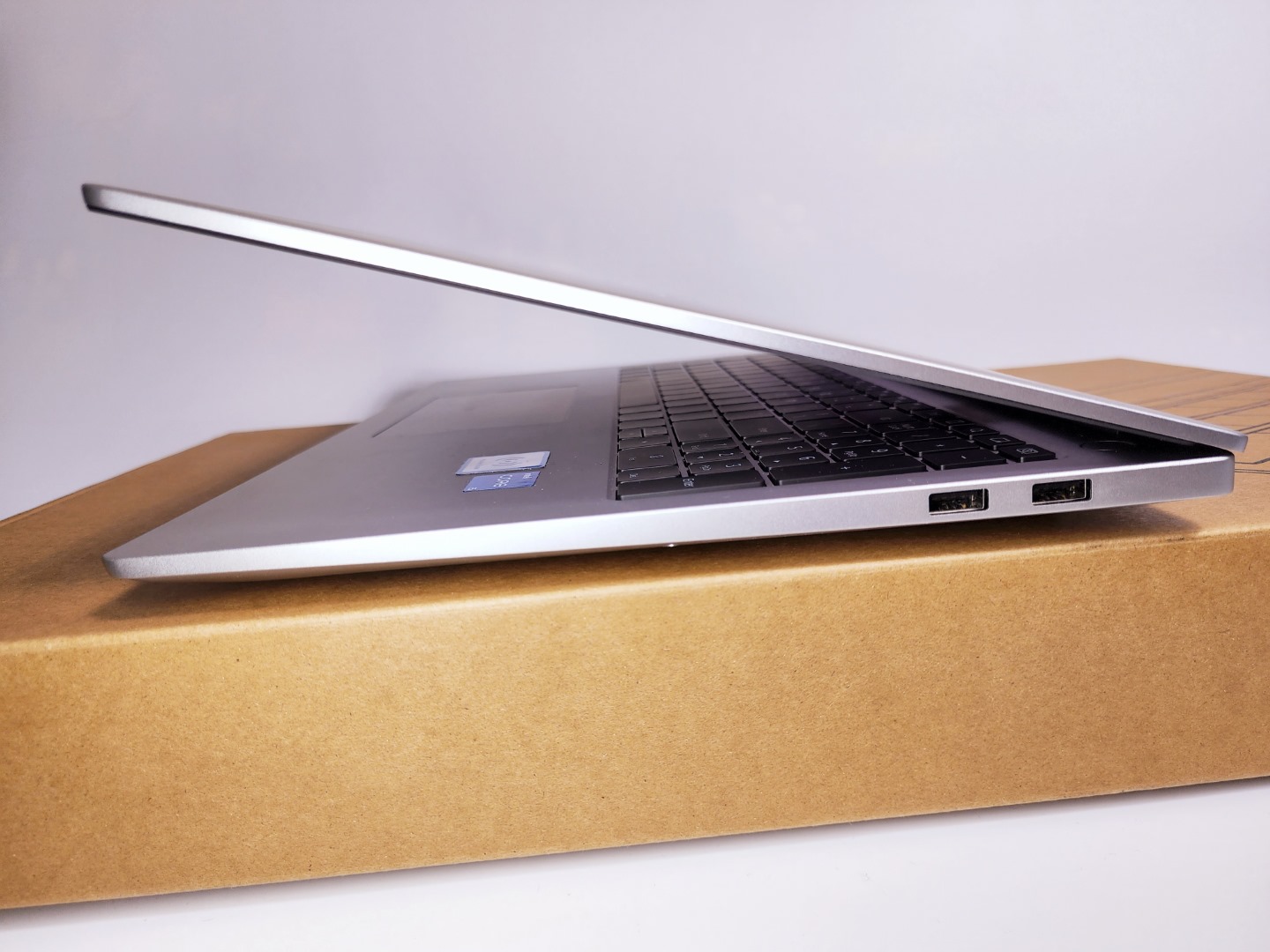 To keep up with modern needs, the D 16 enjoys a larger variety of ports compared to the older D 15 model. The D 16 comes with 2 USB-C ports supporting data and charging, and a DisplayPort in one of them (the D 15 did not come with USB-C ports). On the normal USB ports, we have one each for USB3.2Gen1, USB2.0, and of course, one normal HDMI port. The laptop also inherited the 3.5mm headset and microphone 2-in-1 jack port from the D15.
Display and Sound
In the display and sound departments, things are rather straightforward. The 16-inch panel of the MateBook D 16 has a 1920 x 1200 LCD display with 300nits brightness and showing at a 16:10 ratio. This is not the cream of the crop display unit in the market but you can't get one at this price range anyway.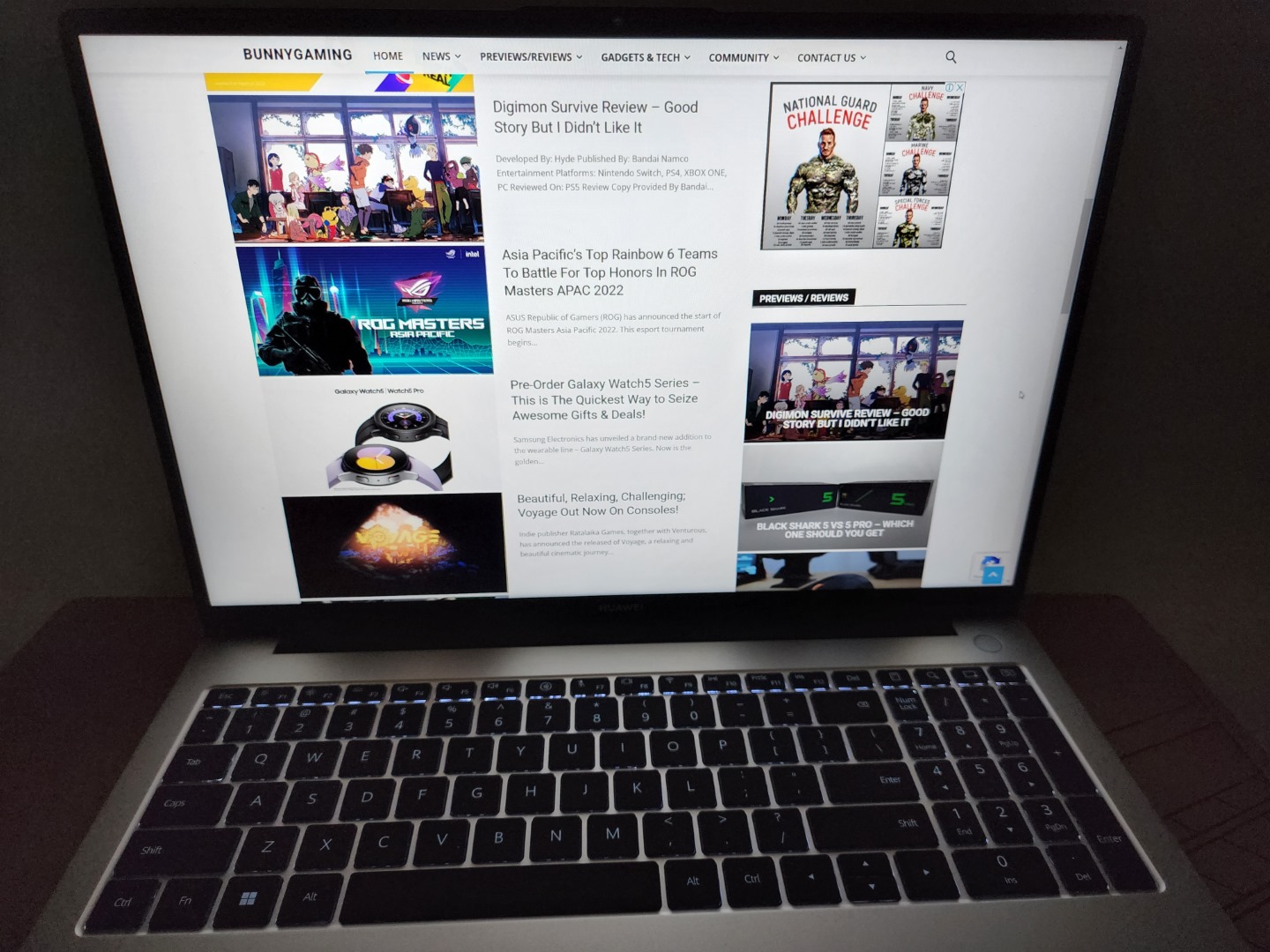 Its lesser qualities on paper shouldn't be interpreted as bad because, in terms of practicality, this is still a good 1080p display with 300 nits brightness that'll allow you to do almost anything that you want, be it work-related or leisure viewing.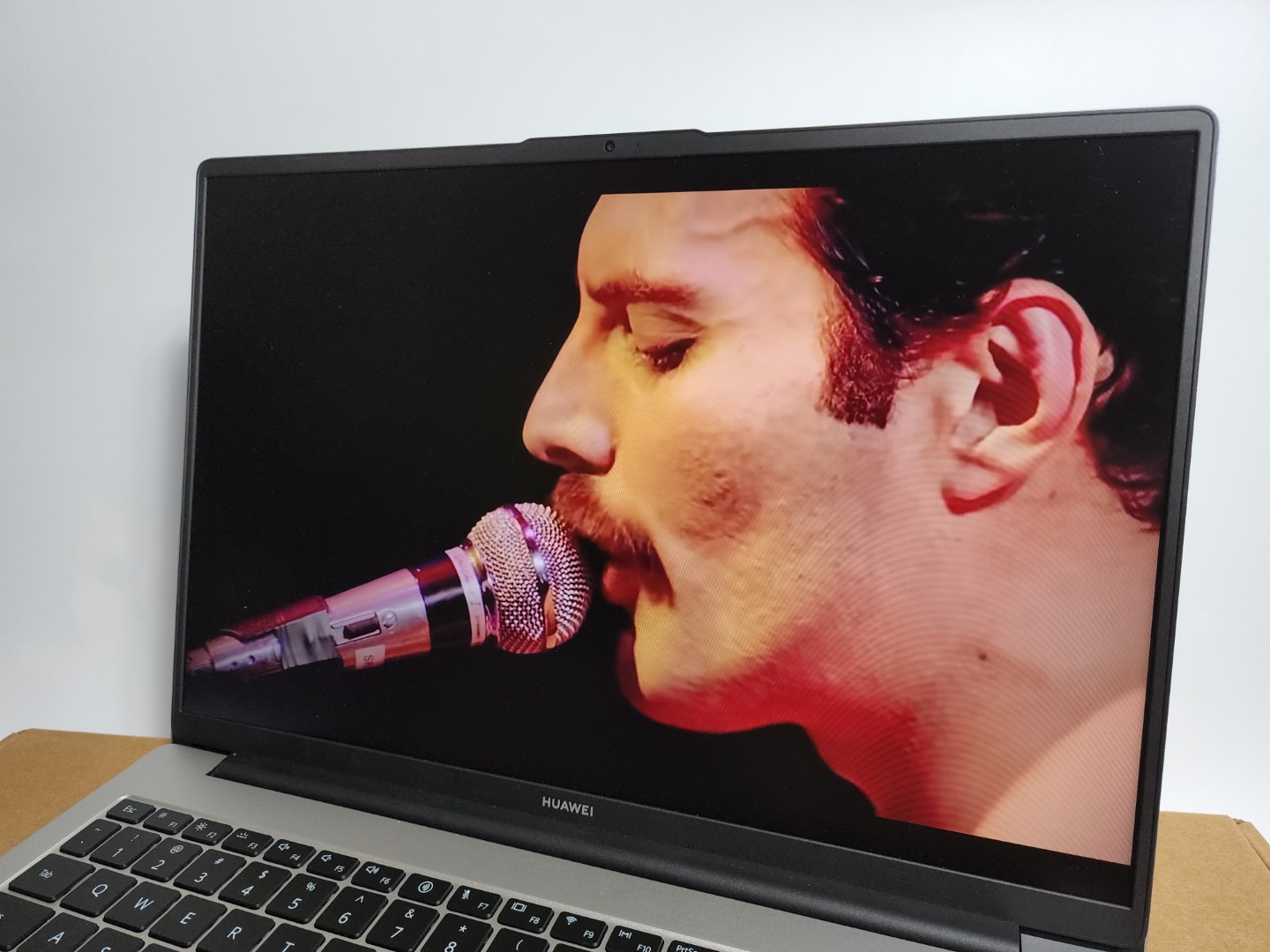 It has been ages since I rely on my laptop's built-in speakers for audio and like many other men of culture my age, I use an earpiece or a headset. But if sound quality is important to you, then this laptop probably wouldn't impress you at all.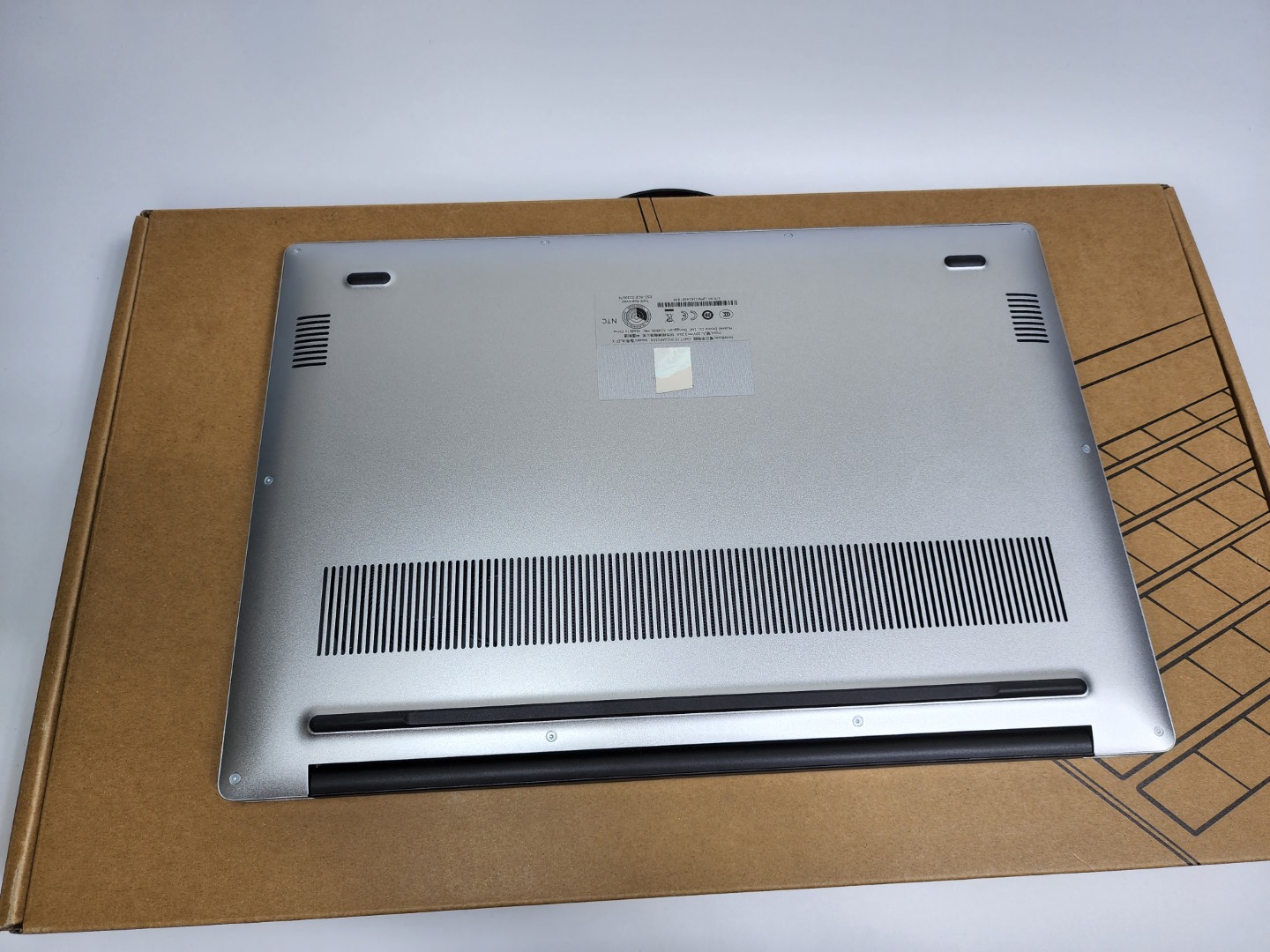 The D 16 houses 2 stereo speakers that do their best to meet the bare minimum condition – audible and not sound like they are tearing. But unless you lift the laptop up while your music plays, they'd still sound muffled due to the speakers firing downward due to their location at the bottom panel. This was the same problem that I mentioned in the D 15 review and there's been no improvement in this department on the D 16.
Internal Aesthetics An Improvement
Lifting the cover up, two elements made an immediate and welcoming impression. First of all, the D 16's 1080 AI camera is now housed in the top screen bezel as opposed to hiding beneath one of the Fn keys like they did in the older D 15. The strange decision to install their camera inside the Fn key seemed like an innovative idea at first but they were far from being practical and was one of my key dislikes about the older laptop. When needed, the camera would pop up like a Lamborghini headlight and point itself straight into my nostril, making sure that people see my double chin first before my face. In terms of camera specs, the D 16's 1080p AI Camera is also better than the 720p camera that the D 15 came with.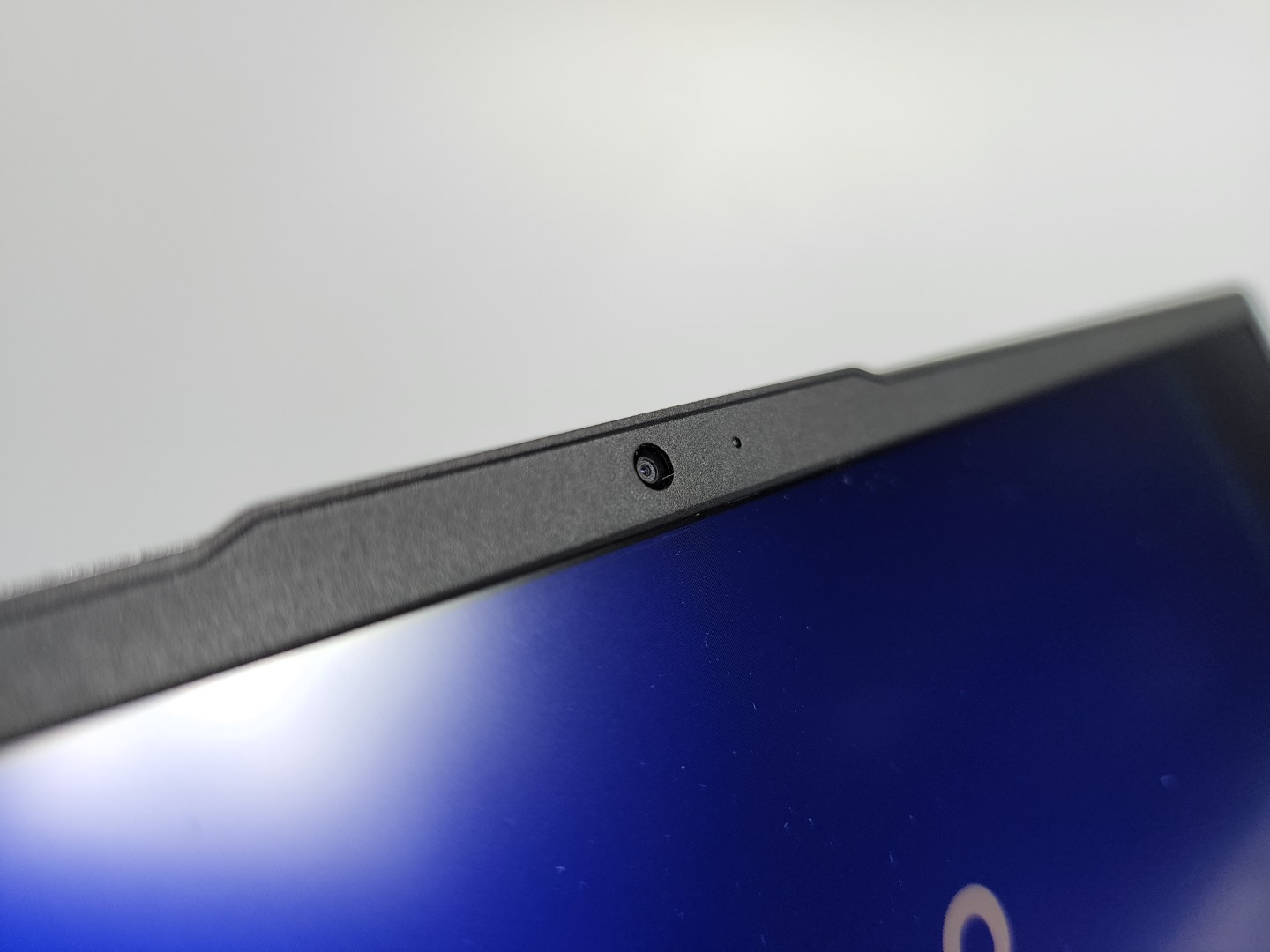 The second element that made a good impression was the two wide gaps on the left and right of the keyboard from D 15 are finally gone now, replaced by the new and neatly positioned keyboard in D 16. This new layout looks so much better and cleaner and should be the standard for all Huawei's MateBook keyboard designs moving forward.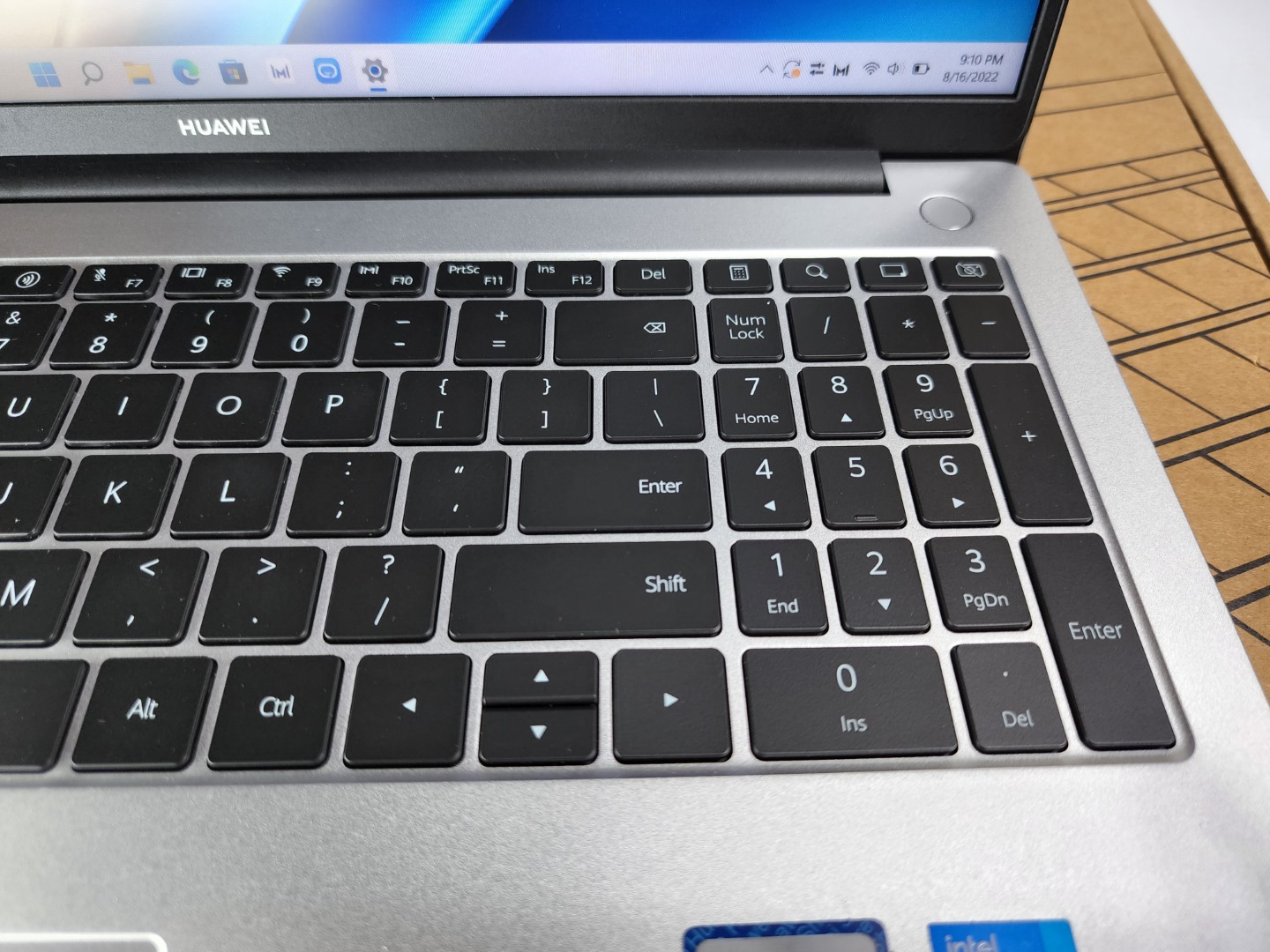 Keyboard and Typing
The older D 15 keyboard came without a number pad since its 15.6″ frame wouldn't permit it to have a full-sized keyboard. Luckily for the D 16, its 16″ frame offers enough room to fit in a full-sized keyboard and still retain sizeable keycaps that allow for comfortable typing.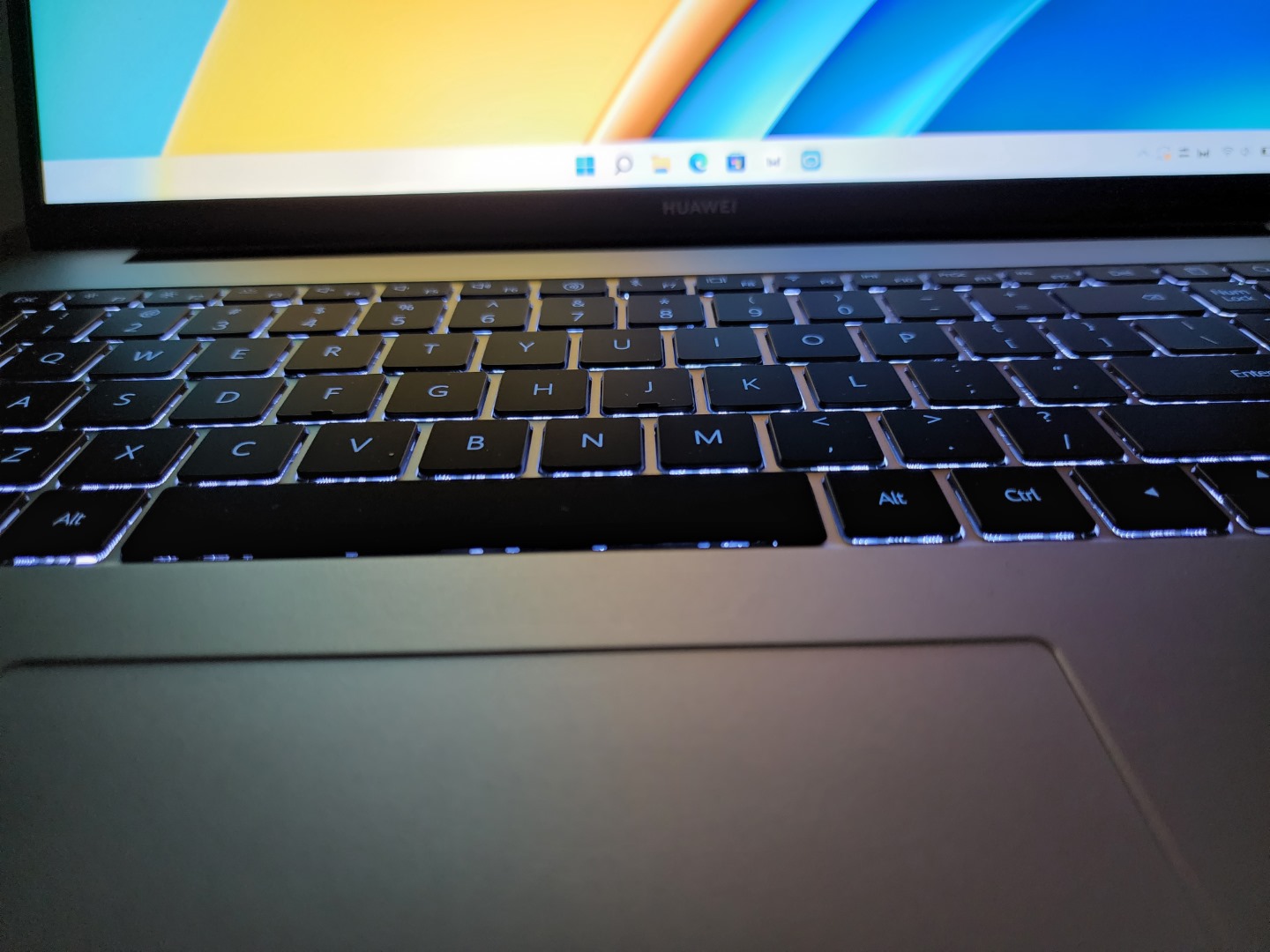 Since I received the MateBook D 16 review unit, I must have written and prepared at least 3 reviews on it. The typing sensation is well worth praising thanks to the confident tactile feedback with every press. Even at speed, it doesn't produce enough volume to annoy other people. In a darker environment, users can also count on the well-lit-up keys to provide guidance should their fingers got lost in between transitions.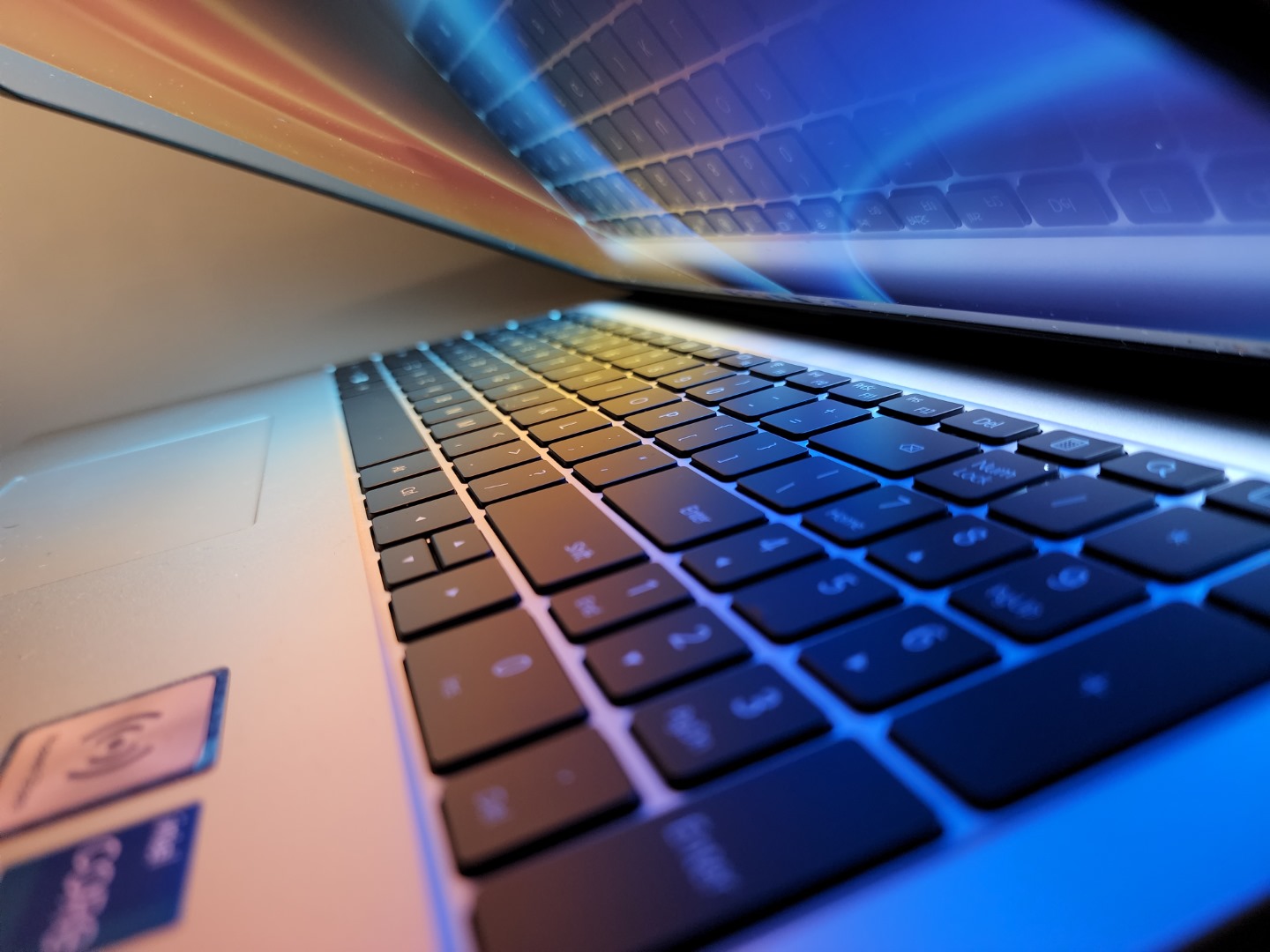 Performance
When it comes to specs and performance, the MateBook D 16 carries enough firepower in its arsenal to deal with most of the imaginable day-to-day tasks with relative ease and would still have enough juice in reserve to do more.
Even so, this does not mean that the D 16 is ready for hardcore photo or video editing nor does it allow you to game on it like a gaming-ranged laptop. You'd have to manage your expectations but still, if it's basic photo editing for your social media or work/school projects, running multiple software at once without the laptop suing you for trying to kill it, or even playing some non-performance demanding games, then the D 16 will do them all just fine. Just as long as you don't try to do them all at the same time.
Processor

12th Gen Intel Core i5
12th Gen Intel Core i7

Memory

8GB LPDDR4x Dual Channel
16GB LPDDR4x Dual Channel

Storage

512GB NVMe PCIe SSD

Graphics

For i5 – Intel UHD
For i7 – Intel Iris X Graphics

Battery

Lithium Polymer at 60Wh @ 60W

Connectivity

IEEE 802.11a/b/g/n/ac/ax
2.4 GHz and 5 GHz
2 × 2 MIMO
WPA / WPA2 / WPA3
Bluetooth 5.1

12th Gen Intel Core i5
8GB+512GB

RM 3,699.00

12th Gen Intel Core i5
16GB+512GB

RM 3,999.00

12th Gen Intel Core i7
16GB+512GB

RM 4,799.00
The two variants – i5 & i7 with options to go up to 16GB RAM covers a huge range of users. If you're a student looking for a good entry-level laptop that will last you a good while, then go for the i5 8GB, or even i5 16GB depending on the type of projects or usage you'd use it for.
But if you suspect that won't be enough, then go for the i7 16GB RAM with the Intel Iris X Graphics GPU and this spec will obviously allow you to do more and handle heavier processes. Another advantage of getting the highest spec is the laptop will also stand the test of time longer than the i5 variant would. So it may take longer for the i7 model to seem outdated but with the lightning pace of how technology is moving forward today, it is hard to tell just how much longer the 12th Gen i7 16GB will be more relevant than the i5.
Storage-wise, all variants of the MateBook D 16 come with the same 512GB NVMe PCIe SSD and while they are not exactly the fastest SSD you can find in the market, they are reliably fast enough for a productivity laptop meant for work/studies. However, the storage capacity capping at 512GB can be worrying, especially if you are a heavy user and don't already own or subscribe to a Cloud storage service.
Battery and Charging
The MateBook D 16 has managed to impress me when it comes to all the vital checkboxes up to this point, but here comes the dilemma. The battery this laptop comes with has a capacity of 60Wh which is not a little but it isn't a lot either.
From my experience of writing reviews on this laptop at a nice book cafe near where I live, I noticed how quickly my battery went from a handsome 97% to a ragged 45% after almost 3 hours. It gave me a scare because I was seated at a table without access to a power outlet but since I was working on a cloud system that auto-saves my work anyway, I just continued working on it. When I clock off 2 hours later, I had around 13% left. So, based on my rough estimation, the MateBook D 16 has around 6 hours of battery life on a full charge.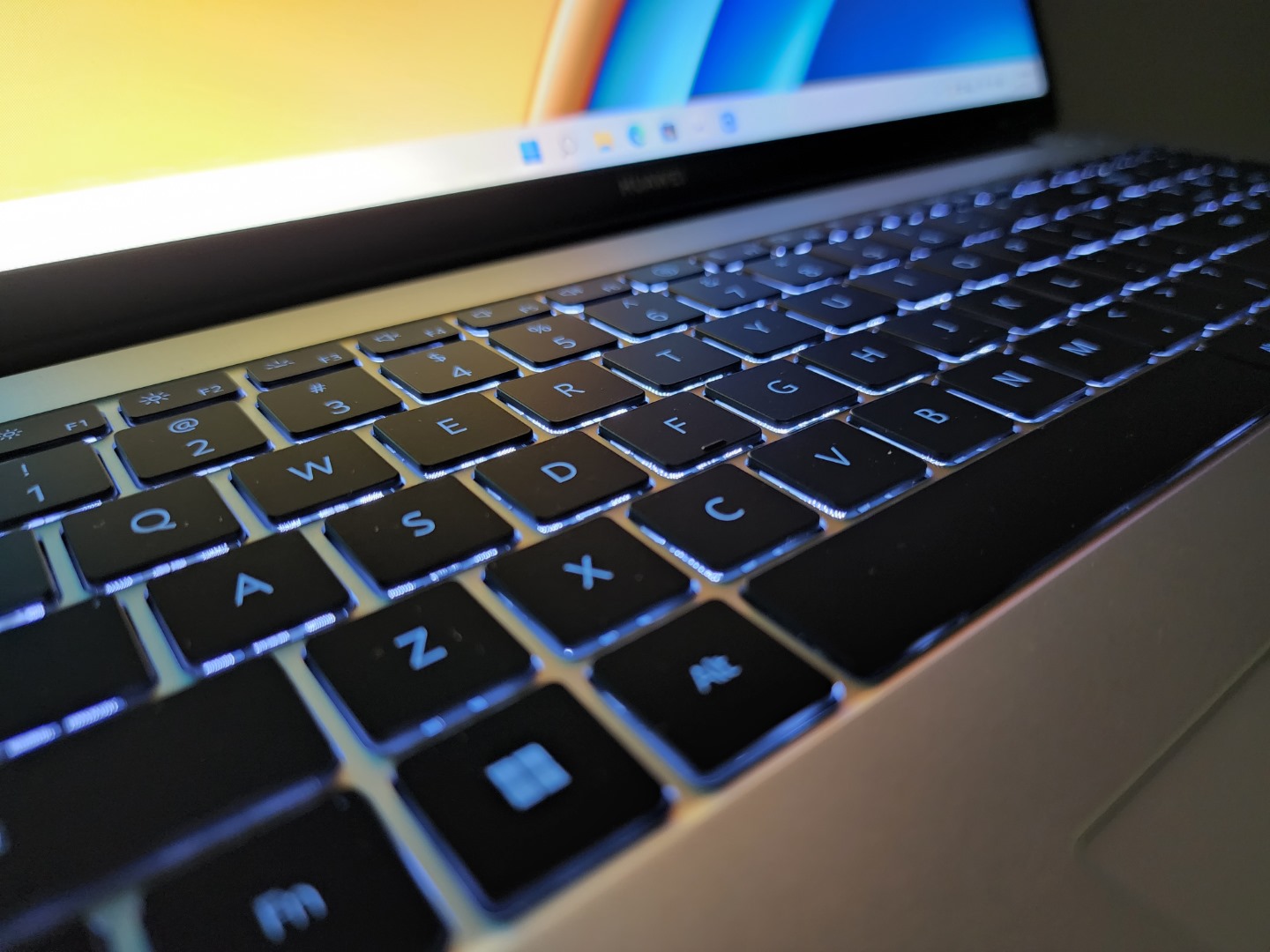 6 hours is not a lot of hours and though I wasn't expecting it to do wonders like 10 hours and above, I did expect a minimum of 8 hours at least. In terms of charging speed, the D16 uses a USB-C 60W charger to fill the laptop up. It takes more than an hour to fully charge the laptop. A quick 30 minutes charge would net you around 40% of power from 0%.
---
What I Liked About The Huawei MateBook D 16
Good build quality and design
Slim body for a 16″
Undeniably good performance
Plenty of port selection
Reasonably priced
Improved aesthetics from D 15
Good keyboard and typing sensation
What I Wished Was Better
Downward firing speakers make no sense
Better battery life and longer charging cable
512GB Storage is a little small for my liking
---
Verdict
Without a doubt, despite its minor issues, the Huawei MateBook D 16 is a good laptop for many purposes thanks to its specs and the level of performance it's capable of. This 16″ laptop has an imposing and charming presence but without the thickness and burdensome weight that usually comes with a laptop of this size. If it is reliable and comfortable usage that you seek, this laptop can confidently give you those and more although you need to be wary of its battery and storage size limitations.