My first impression of the Asus ROG Delta S Wireless headset is that this is a beautiful-looking headset with a colour scheme that matches my PS5, the console I planned to mainly use this headset on for my testing – for both gaming and music. The Delta S Wireless headset came ready with multi-platform support and usage. The headset is not just good for PS5 and PS4, but on Nintendo Switch, PC and Mac as well. I haven't got an Xbox to test it on but I reckon it'd work wonders on it too.
Design, Build, and Quality
There's a feeling of freshness with the panda colour scheme (black and white) and a minimalistic approach in the Delta S Wireless overall design. It doesn't bear the overly extreme "gaming-styled looks" like some of the gaming headsets on the market currently and it's easy for whatever device or usage I want to match it with.
In terms of comfort, this headset feels pleasingly comfortable even during long-hour sessions and this is including the fact that I wear an earring on my left ear. The D-shaped cups perfectly cover my ears and despite it being 318g in weight, I didn't feel it pressing down uncomfortably. The headband is also sufficiently padded and more importantly, it doesn't clamp too hard, just fitting nicely without feeling loose even when I turn my head aggressively.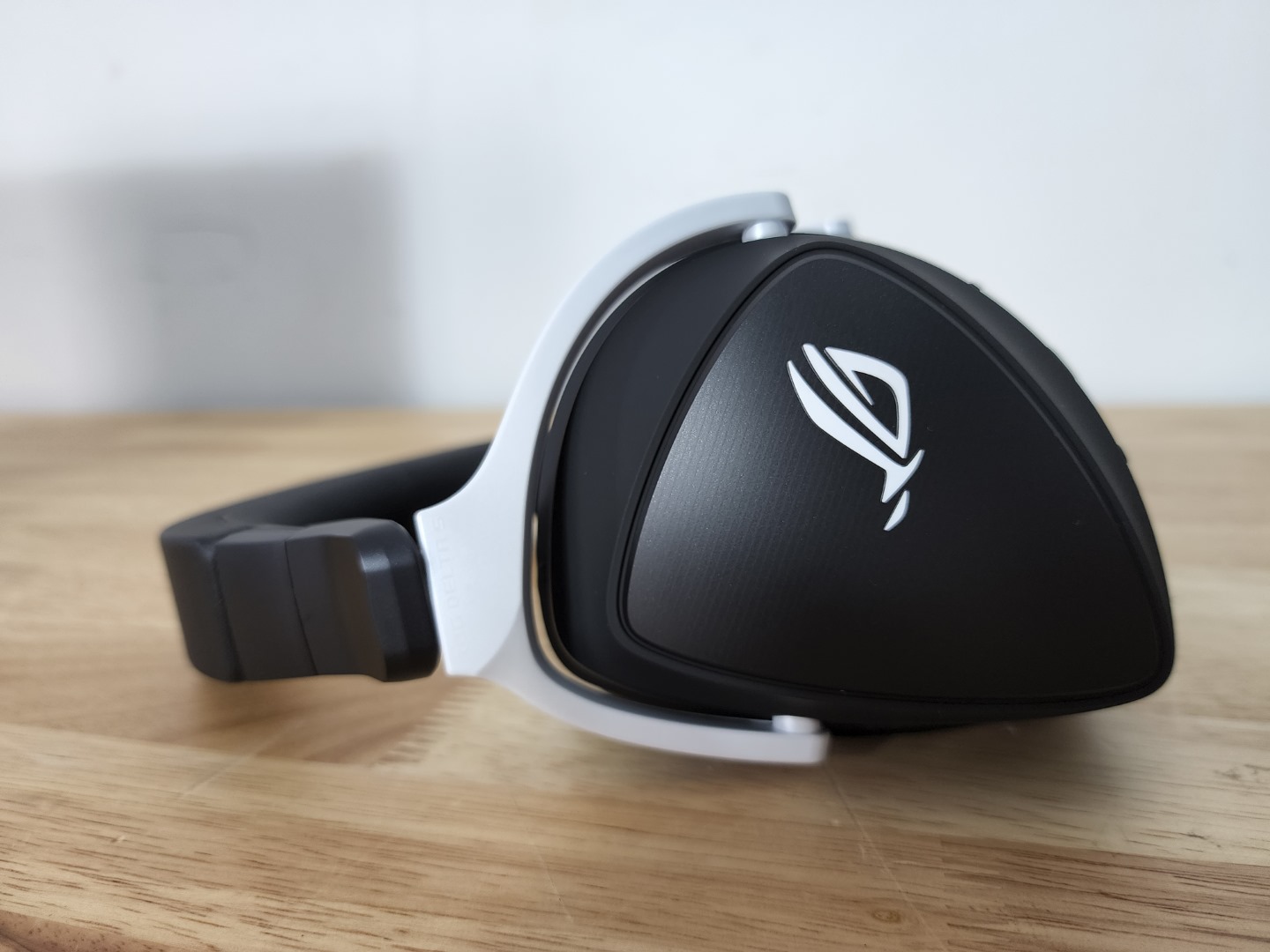 Every purchase of the Delta S Wireless also come with two sets of ear cushion – one being the 100% protein leather cushion which can make your ear feel warm after a while and a set of fabric cushions that ventilates better but offer a lower surrounding noise blocking as the result.
Both cushions do not entirely block out environmental noises but they are good enough despite the gap. As a father with a young daughter at home, I appreciate being able to detect any noise from my child's activity. Switching between the cushions is thankfully an effortless process and doesn't involve any nervous moments where I was afraid I'd accidentally tear a cup away from its body.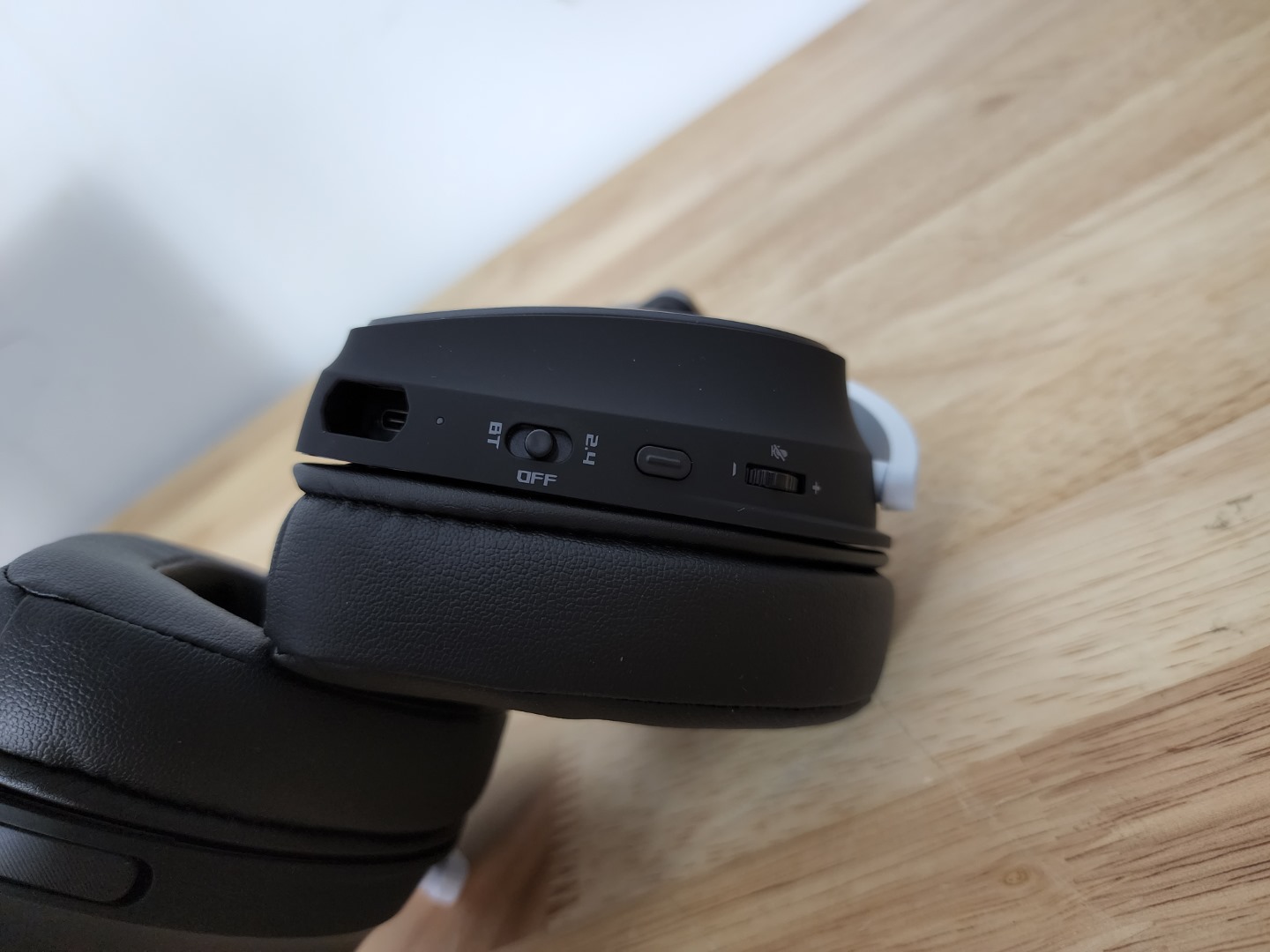 Most of the buttons are situated on the left cup whereas the USB-C Wireless dongle goes to the right into a smartly caved-in compartment. All in all, there isn't really anything to complain about when it comes to the build and design. The Delta S Wireless looks and feels good and the quality seemed formidable as well. All the slight bending and pressure I applied to it didn't even produce as much as a squeak.
Sound Quality
With a 50mm Neodymium magnet driver and frequency response of 20~20,000Hz delivering audio straight into users' ears, the Delta S Wireless sounded capable for most games that I've tested it on except for games with busy backgrounds sounds. When it gets busy, it can sound like some of the noises have glued together and come out like a huge chunk instead of an individual piston firing precisely.
Racing games like F1 2022 and GT7 were my first two games with the headset and the sound effects from the engine purring and throttling was loud, clear, and immersive. But when I get to a firefight in Cyberpunk with the hostiles cursing and shooting at me, the sound can sometimes feel underwhelming but only a little.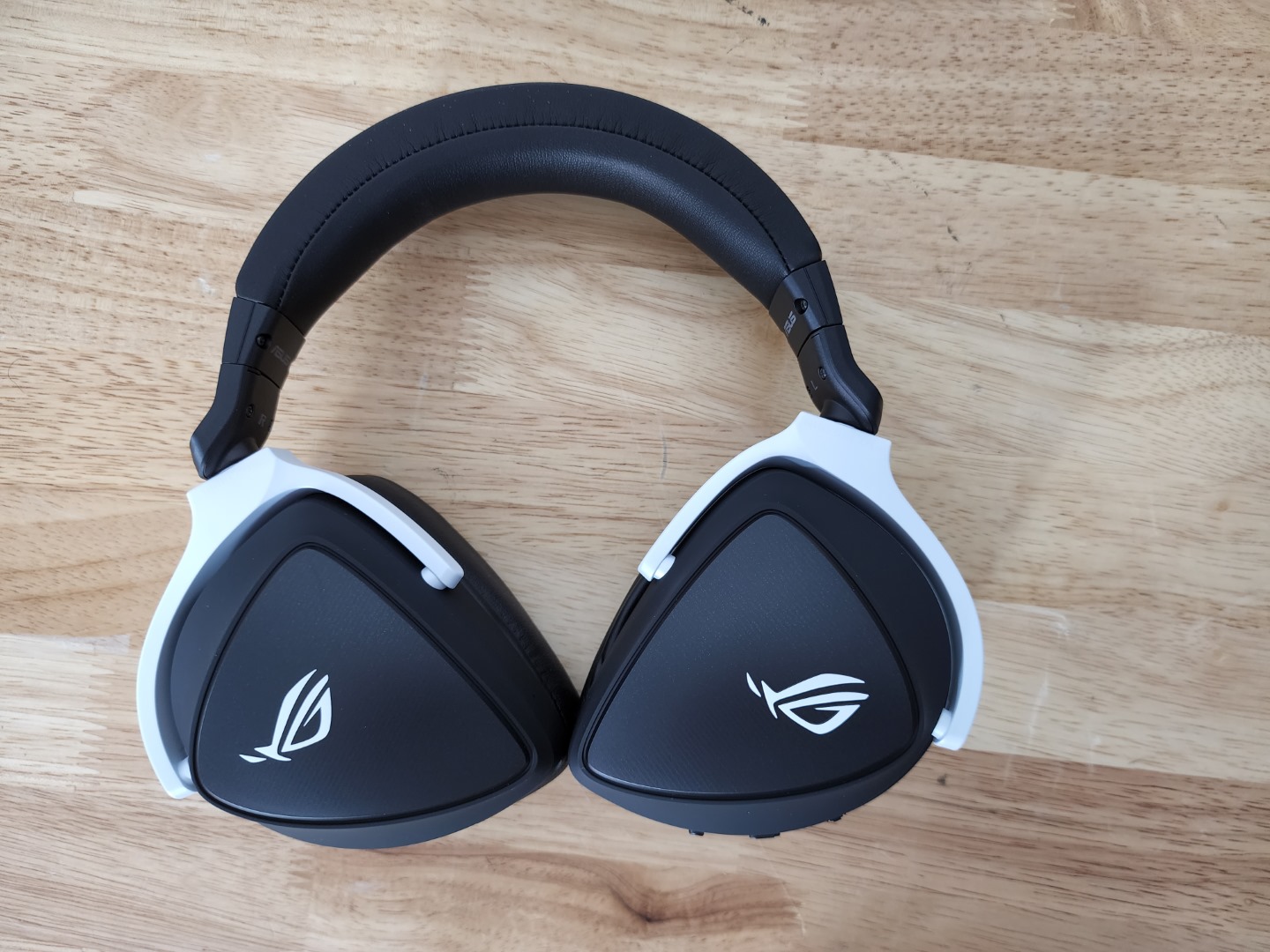 Music with punchy tunes and softer vocals has a danger of the vocals being drowned by the louder music like The Hu's Legend of Mother Swan. Whereas Alan Walker's Faded (Vocal) where both the music and vocal have identical volumes sounded punchy and crisp on a more balanced note.
Classical and instrumental pieces have varying results, depending on which one you are listening to. Solo parts tend to be clear and crisp, whereas parts where a few instruments echo off each other tend to stick together again in a rather flat, monotonous tone.
To get the best out of the headset, users have to use the Asus Armoury Crate software. This is where the option to customise the headset is located including the part where we adjust sound profiles and the individual settings for each.
Depending on the poison you prefer for your ears, the default profiles can sound adequate or flawed. I found myself tinkering around with the profiles' EQ settings a lot to get the results that I want but this is highly subjective to individual preferences.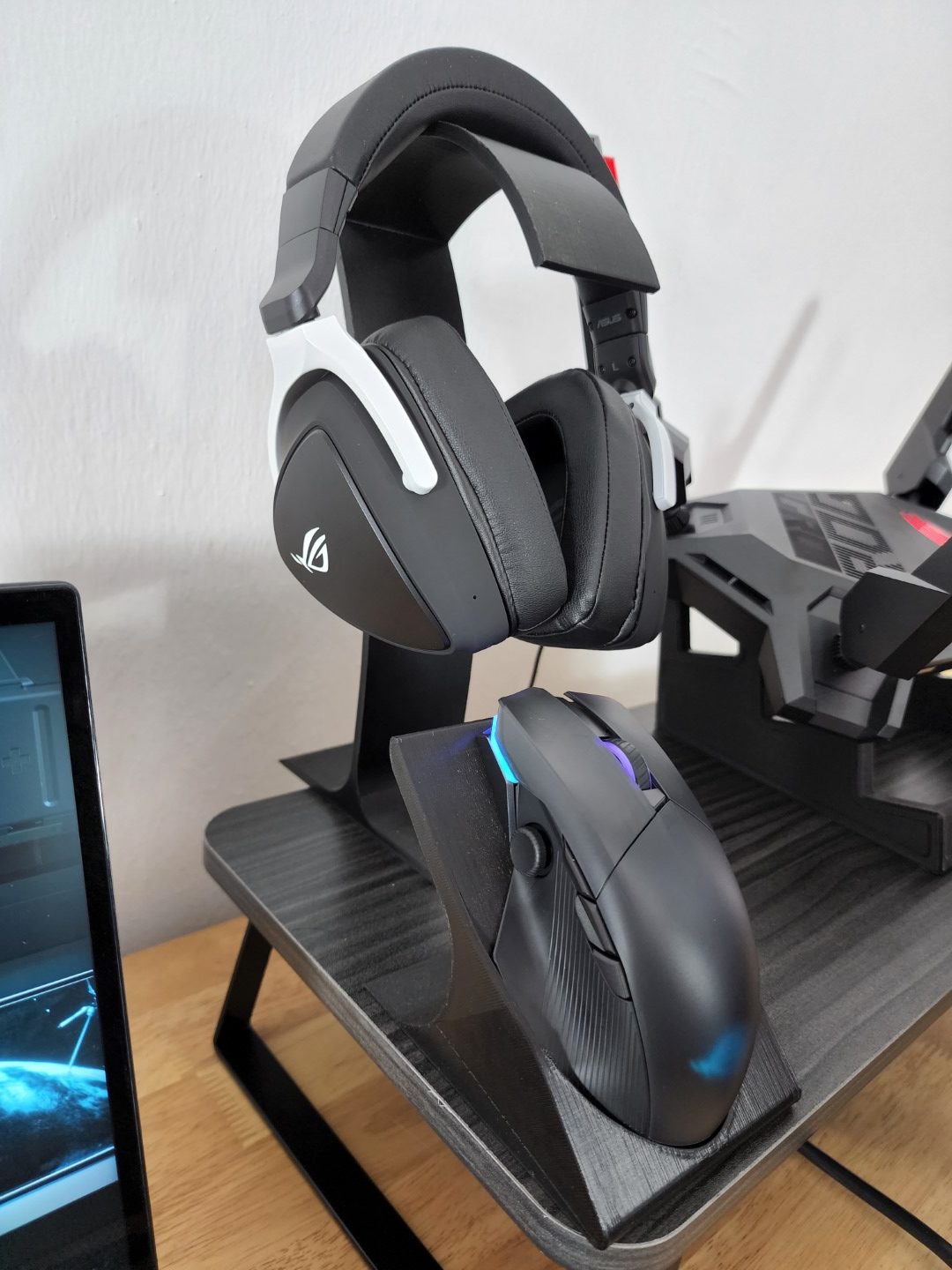 The headset is a little lower in the bass on default but that can be adjusted on the software, unless of course if you are using this full time on a console in which case any form of meaningful adjustments can be annoyingly out of reach.
The good thing is that the Armoury Crate software is easy to understand and use despite its rather slow loading start-up time. Microphone settings with features like Noise Gate, Perfect Voice, and the AI Beamforming Mic are also set here although, like the EQ settings, it will take you a while to get the best configuration here.

The AI Beamforming Mic works together with the AI noise cancelling technology by focussing the acoustic zone in front of our mouth to pick up what we say. It's meant to produce a clearer voice, discounting our background noise which is a great idea but the implementation still needs to be worked on.
More often than not, I have the other side of the mic complaining that I sounded too hollow, or as if I was too far away from my mic. Perfect Voice and Noise Gates can be adjusted to smoothen any undesirable effects out but it is still too much work for something that's supposed to work right off the box.

To remedy the misfortune from the coupling of Beamforming and AI Noise Cancellation, I had to switch around, depending on the environment I was in, to either turn ANC on which leaves me sounding lesser in volume and clarity or turn it off to make myself louder and more audible, but at the same time also allows my background noise to flood into the mic.
I can still have a normal conversation if I'm not being overly picky or sensitive over what the other side feels but yeah, I do wish things were a little more simple and the quality better.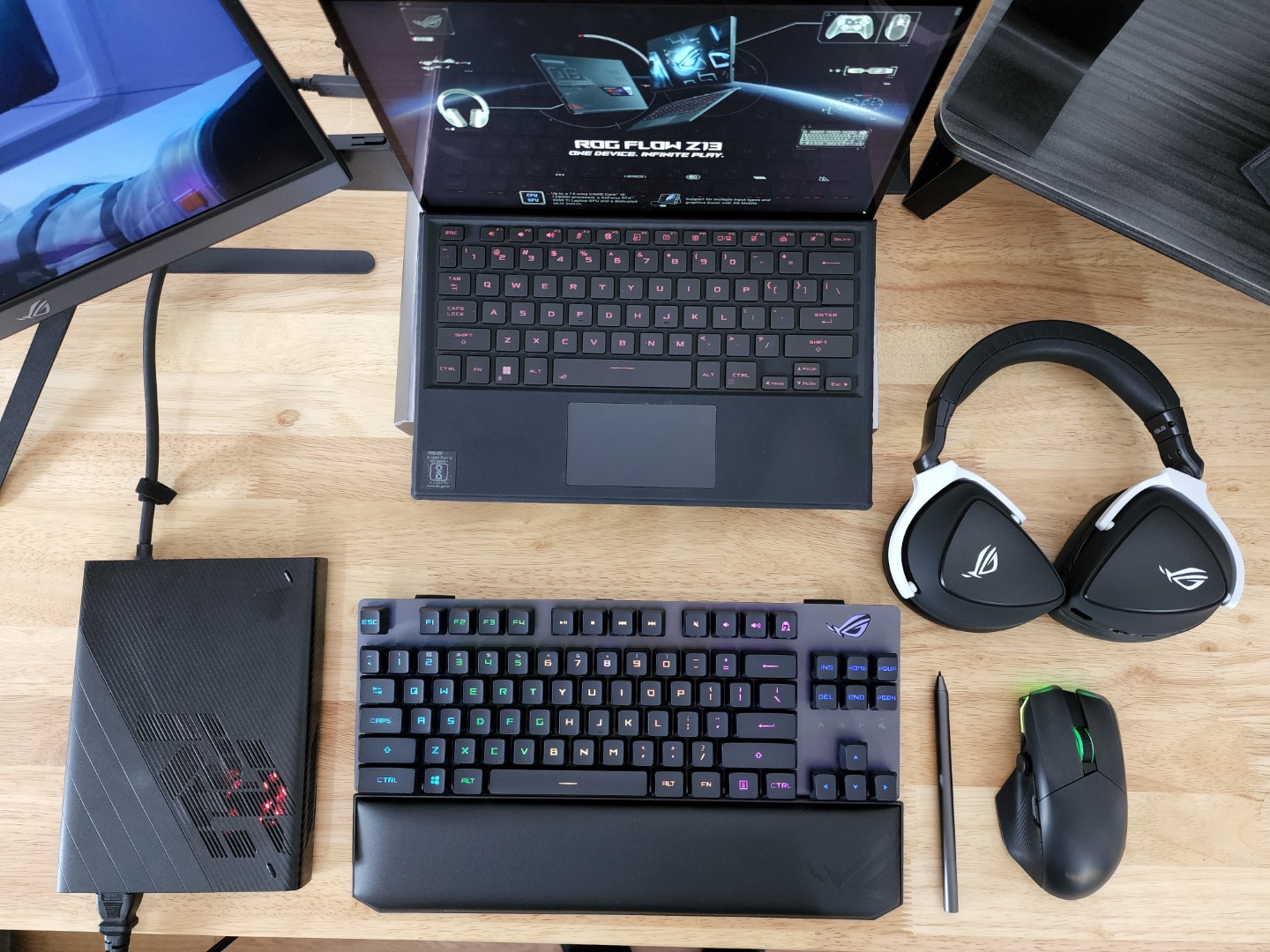 Connectivity and Battery
The 2.4GHz wireless connection ensures low latency when connecting to devices and there's also the Bluetooth option but unfortunately, one can only choose one or the other through a switch on one of the earcups. The headset does not support dual-connectivity.
In the battery department, Asus has claimed that the Delta S Wireless has enough juice to last up to 25 hours on a single full charge which isn't exactly top-notch. I've left my headset uncharged for a few days with sporadic usage in between. I didn't leave it for exactly 25 hours but if my timer didn't deceive me, I charged it again after 22 hours but not because it went dry, I simply needed to do it for a full long day ahead. The charging speed wasn't exactly Sonic the Hedgehog but a quick 15 minutes charge does bring in enough juice for 3 hours which is alright if you're in a hurry.
What I Liked About The Asus ROG Delta S Wireless Headset
Handsome design
Comfortable even after long hours
2.4Ghz mode
Armoury Crate software easy to use
What I Wished Was Better
Needs a dual connectivity mode
Microphone quality
Better default sound profiles
Audio can sometimes feel glued together
Battery life
EQ needs heavy tuning
Verdict
The Asus ROG Delta S Wireless headset is undoubtedly one of the most comfortable headsets I tried before and if you are looking for something more in the comfort zone and don't mind spending time playing with the EQ settings a lot, then it's going to be easy to recommend this headset to you. But if you are a user who expects things to work out almost flawlessly right out of the box then this headset will challenge you to a series of EQ workouts. Its microphone qualities leave much to be desired but if you're not one who regularly talks to people online then it won't have a chance to bother you much.