Bungie Day, the annual celebration started by Bungie's community, is back on July 7! This year, Bungie is giving back to the community with many fun activities throughout the week, including the Bungie Day Giving Festival, community emblem competition, as well as fishing celebrations like Lucky Week which doubles the Exotic fish catch rate, and Destiny 2's first-ever fishing derby. Alongside these activities, players will earn increased reputation gains in the Vanguard, Gambit, and Crucible playlists from July 4 to July 11.
Bungie Day Giving Festival
The Bungie Foundation is back for its fourth annual Bungie Day Giving Festival running from July 6 to July 23, where supporters can raise funds for charities such as the Little Lights program, Direct Relief, and College Success Foundation. This year's event has many prizes in store for donors, such as an Exotic Ghost Shell, Bungie Day emblem bundle, a special edition Marathon T-Shirt, PlayStation games giveaway, and tons more. Find out more about Bungie Day Giving Festival announcement in the full announcement.
Alongside the Giving Festival, Bungie is hosting the first global emblem competition for the Destiny 2 community to submit their art to be featured in-game. For those wanting to participate, they can learn more about the guidelines in their June 29 This Week In Destiny.
Fishing Derby
New to Destiny 2's Season of the Deep is fishing! This year, they are hosting a Bungie Day fishing derby which consists of five different one-hour fishing competitions spread throughout the day on July 7 PT. Players will catch as many fish as possible and score points based on fish rarity tiers, and those with the highest score will win a Bungie Foundation Digital Prize Pack. More details on the fishing derby can be found here.
Bungie Store Celebrates Bungie Day in a Big Way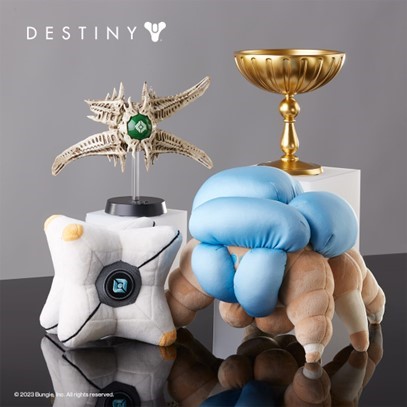 The Bungie Store is hosting one of the biggest sales of the year with an expansive collection of new merchandise and items back by popular demand, while also hosting a sale of up to 50% off certain items. New items coming to the store include a Bungie Day pin set, the Destiny Grimoire Anthology Volume VI: Partners in Light pre-order, collectibles from Numskull Designs, and fashion apparel from LVLP Wear.
For players who may have missed out on previous Bungie Rewards, the Retired Rewards Restock event will be live, featuring returning products available to purchase for players who have completed in-game achievements. The re-released rewards will be available while supplies last or by the end of the event on July 13 at 9 AM PT.
Bungie has teamed up with Displate to create unique and high-quality Destiny themed metal posters for players to collect and style their gaming spaces.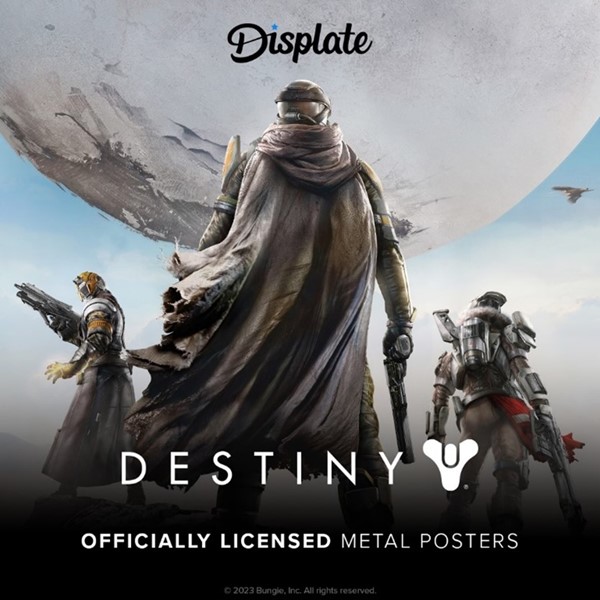 In Destiny 2, players can look forward to the annual free Solstice event coming on July 18, where Guardians can upgrade their new Solstice armor with glowing effects and participate in the Bonfire Bash event activity. For those eagerly anticipating more information on The Final Shape and the future of Destiny 2, the Destiny 2 Showcase will take place on August 22.