Y'all, I've thought to myself that this coming month must be either a dry one or with fewer games to expect. But my goodness, am I in for a treat as the quantity and quality games are heading our way this month of July feasting and sacrificing our dear wallets. This hits a homerun for indie and triple-A titles to sweep us off our feet with RPGs, exploration, and action titles. For my part, I am just as excited as you about the upcoming games listed below, and I'll probably play some of them or if possible ALL OF THEM.
---
Rune Factory 5
Fret not none Switch owners, the Pc version of Rune Factory 5 will be made available via Steam on July 14th, 2022 as announced by Marvelous Europe. With added visual updates and new customization options for the platform, delivering a full 3D adventure that has players exploring treacherous dungeons and battling dangerous foes to unravel a mystery threatening their adopted home of Rigbarth. In between each day's adventure, they'll grow crops, participate in local festivals, and build friendships with a lovable cast of townsfolk.
Both English and Japanese voice tracks will be available in Rune Factory 5 along with features new to the series such as link attacks, co-op cooking, and same-sex marriage. Owners of Rune Factory 4 Special on Steam will also receive a special bonus in Rune Factory 5: in addition to outfits inspired by past protagonists Lest and Frey, fan-favorites Doug and Margaret will come live in Rigbarth as guest NPCs.
Key Features:
● Fast-paced action RPG combat: Venture into the vast, vibrant wilderness with friends from Rigbarth by your side to unlock powerful and stylish link attacks that encourage teamwork and strategy.
● Forge friendships and find love: Forge friendships, fall in love and even marry the townsfolk who live and work alongside you in Rigbarth, including same-sex marriage for the first time in the series.
● Relaxing life simulation gameplay: Take time out of your adventure to enjoy the gentler pace of town life. Compete in cooking, crafting, and fishing contests or invite your sweetheart to join you for stargazing during one of Rigbarth's many seasonal festivals.
● Fantasy farming taken to new heights: Grow a wide variety of crops in the field or on a dragon's back and tame monsters to serve as your helpful farmhands.
---
Xenoblade Chronicles 3
The upcoming gem of an RPG by MONOLITHSOFT is coming to Nintendo Switch on July 29th, 2022. As the latest entry in the critically acclaimed role-playing series, Xenoblade Chronicles 3 connects the futures of the two previous mainline Xenoblade Chronicles games. Xenoblade Chronicles 3 can also serve as an entry point for anyone looking to become engrossed in an immense RPG world with dynamic characters, a rich narrative, and epic scope!
Source: Nintendo
In Aionios, the world of Xenoblade Chronicles 3, there are two opposing nations, Keves and Agnus, whose soldiers fight every day with their lives on the line. Six soldiers hailing from both these warring nations are tasked to take part in a special mission. Can these characters, once filled with mutual hatred, find a path that lets them all live? In this spellbinding tale, you'll get to journey with these fate-defying hopefuls to learn the truths of their world – a place where every victory in battle and each setback is another chance to change the course of history and triumph over an uncertain destiny. Here are just a few of the features and activities that can be experienced on your quest:
Explore a Vast World: Aionios features breathtaking natural splendor that stands in contrast to the grim conflict waged between the two nations. Traversing Aionios, the locations you visit are saved as landmarks that you can quickly select and travel to, making traversing this giant world more manageable. Wander freely, or follow a trail to your next destination by enabling a navigation feature. As you explore, you'll encounter a range of surreal landmarks and diverse wildlife. And just like the lands they inhabit, the lifeforms here range from docile to dangerous. Some creatures, like the notorious Demonic Krenolur, make no secret of their ferocious tendencies, so approach with caution!
Learn the Arts of Battle: When you're ready to enter a fight, you can harness powerful abilities, called Arts, to strive for victory. Some Arts can throw opponents off balance, some inflict more damage based on where you attack from and some even heal allies! You can link multiple Arts with stunning Chain Attacks to unleash havoc on your enemies. As you become more experienced in battle, you'll be able to learn powerful Master Arts and Fusion Arts for even more devastating attacks.
Find Rest and Quests at Colonies: Exploring Aionios, you'll get to scale cliffs, ascend sandy slopes, zipline across ropes, and sail the seas. While the stakes may be high, you can enjoy the world at your own pace, and discover colonies where you'll shop, dine, get to know residents, and take up quests. You can catch a glimpse of the lives of Noah and his friends at these colonies and rest spots. Use materials you collect to cook or craft gems to strengthen your abilities. It's nice to relax and unwind before taking in the next slice of awe-inspiring scenery or felling your next outlandish foe.
Master Character Classes: Each character in your party has a Class that influences how they battle. The Swordfighter leads the fight as a well-balanced attacker, but there are many other classes that specialize in healing, defense and powerful strikes, among other abilities. You can freely swap the character you're controlling in battle, and your Class can also be changed to match that of your allies. Spend time learning multiple Classes for a well-rounded team!
Recruit Heroes to Your Party: Your journey through Xenoblade Chronicles 3 will feature a party of six main characters, but brave residents of Aionios called Heroes can lend their arms and aptitude to your team as a seventh party member. Only one Hero at a time can assist on the battlefield, but you can swap them out as you see fit. And they bring their own special Classes to your team, like Guardian Commander, Incursor and War Medic. Your party members can even take on any of the Hero Classes as they become your allies. By recruiting more Heroes, you'll grow the combination of Classes and Arts in your party, widening the breadth of your strategic options!
Fuse Into Ouroboros: By joining together in battle through Interlinking, two characters in your party can fuse into a fiercely powerful form known as an Ouroboros. Earn points in battle to make the already-mighty Ouroboros even stronger. Ouroboros can also join Chain Attacks with the rest of the party. Clear out the battlefield by using mighty Ouroboros Arts!
Expansion Pass Content: Broaden the world of the Xenoblade Chronicles 3 game with a paid expansion pass. The additional content that will be released in four waves* from the game's launch through the end of 2023 will enhance your journey through Aionios. The content will include helpful items, new outfits and color variants, challenge battles, new quests, new Hero characters and even a new story scenario! The Xenoblade Chronicles 3 Expansion Pass will be available for pre-order in Nintendo eShop later today for $29.99.
Use Any amiibo: Xenoblade Chronicles 3 is compatible with amiibo accessories. Tap any compatible amiibo to acquire helpful in-game items for your adventure. Tap the Shulk amiibo to change a character's sword to appear as the Monado, the iconic weapon from the original Xenoblade Chronicles game, when using the Swordfighter class.
Pre-purchase for the #XenobladeChronicles3 Special Edition will be available on the My Nintendo Store on 6/30.

Please note that you may be placed in a waiting room as pre-order requests are processed, and the purchase limit has been set at 1 per account. pic.twitter.com/g6bOJqcGwy

— Nintendo of America (@NintendoAmerica) June 29, 2022
---
Endling – Extinction is Forever
Prepare to embark on a cuddling heartfelt adventure in a merciless world by developer Herobeat Studios and publisher HandyGames. Endling – Extinction is Forever will have foxes roaming their way to release on July 19th, 2022 on PC, Xbox One, Nintendo Switch, and PlayStation 4.
While facing extinction with elements of environmental change, play as a mother fox moving around with her cubs in a world ravaged by mankind.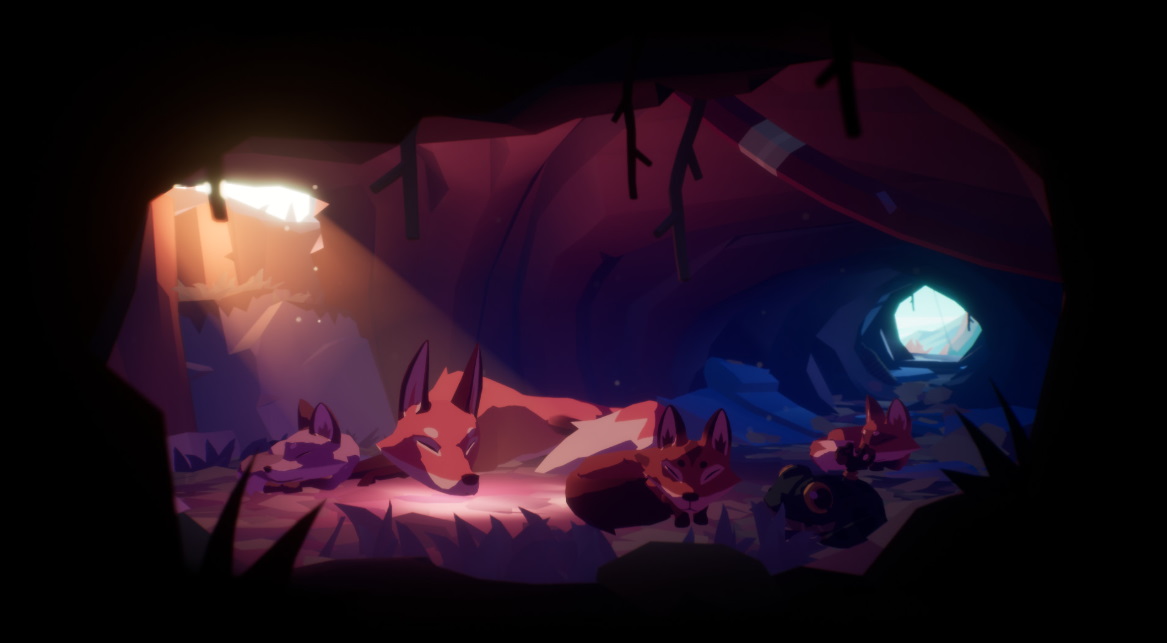 Features:
Explore devastated environments based on real current issues.
Hunt other animals to feed your cubs and avoid becoming the prey.
Put your survival instinct to the test and get involved in emotionally taxing decisions.
Find new shelters to be safe from natural and unnatural threats
Care for your kits, feed them, and teach them new skills to make them less vulnerable.
Survive.
---
Stray
Speaking of roaming, Stray is also making a release on the same date on July 19th, 2022, on PlayStation 5, PlayStation 4, and Steam. Embarking as a stray cat in a cyberpunk world as you roam the decaying neon streets in third-person view and deal with unforeseen threats.
Source: Annapurna Interactive
---
LIVE A LIVE
A long-awaited RPG is making a comeback in HD-2D style on July 22nd, 2022 alongside a demo release available now on Nintendo Switch.
This storied RPG directed by Takashi Tokita, known for his work on CHRONO TRIGGER and FINAL FANTASY IV, has been revitalized in the stunning HD-2D visual style and is being released outside of Japan for the first time. Each story features rearranged versions of the original music written by KINGDOM HEARTS series and FINAL FANTASY XV composer, Yoko Shimomura.
In the Wild West, a wanderer with a bounty on his head fights for his life. In the Twilight of Edo Japan, a shinobi undertakes a secret mission. Experience these tales in any order you choose – the adventure is yours to control. Pre-orders are available in Nintendo eShop.
---
Time on Frog Island
Merge Games sandbox puzzle adventure game Time on Frog Island is set to release on July 12th, 2022
Source: Merge Games
Shipwrecked on a strange island, play as a sailor find his boat in ruins. Clutching his precious potted plant, the sea dog goes about trying to fix his boat and find his way home. However, the peculiar frog-like locals don't speak his language and they aren't about to give up the items he needs without something in exchange! A spaghetti network of trades will take him all over this strange island as he seeks out materials to fix his boat. Meet a cast of friendly characters, solve head-scratching puzzles, find hidden treasures, and much more as you explore this toadally awesome island sandbox adventure. Time on Frog Island will be launching on PC, Xbox One, Xbox X/S, PlayStation 4 & 5, Nintendo Switch on July 12th, 2022 and is developed by Half Past Yellow.
---
Digimon Survive
Alas, the time has come to digivolution as Bandai Namco Entertainment's next visual novel and tactical RPG, Digimon Survive will be coming to PlayStation 4 (PlayStation 5 compatible), Xbox One (Xbox Series X|S compatible), Nintendo Switch, and PC via STEAM on July 29th, 2022.
Digimon Survive starts off as a brand-new group of teenagers, led by Takuma Momozuka, who get lost on a school camping trip and get transported into a strange world filled with monsters and danger. Witness as they will fight their way back through impactful difficult decisions and deadly battles. Battles in the game are fought in 2D, in a more classic SRPG style with over 100 Digimons.
---
Loopmancer
Enter the high octane action as developer eBrain Studio will be releasing roguelite action thriller LOOPMANCER on July 13th on PC via Steam and the Epic Games Store. Prepare to slash through a cyberpunk universe as a detective who comes back to life after an unexpected death, and battles in this lifelike and futuristic city of the east. Unlocking over 100 new weapons, skills, tech, and abilities, through endless reincarnations.
---