DigixArt and Ravenscourt are thrilled to unveil Road 96: Mile 0, a narrative adventure game with a musical component and the prequel of the critically acclaimed Road 96. The game is due to release on April 4th on digital platforms: PS4, PS5, Xbox One, Xbox Series X, PC, and Switch.
The Midnight´s Land Locked Heart single which features in the reveal trailer is soon to be released, bringing 90s vibes to this lively game.
Road 96: Mile 0 is set on White Sands, Petria´s only luxurious community, taking place just before the road trip which started in the summer of 1996. Players will alternate between the roles of Zoe and Kaito, two teenagers with opposite backgrounds and beliefs.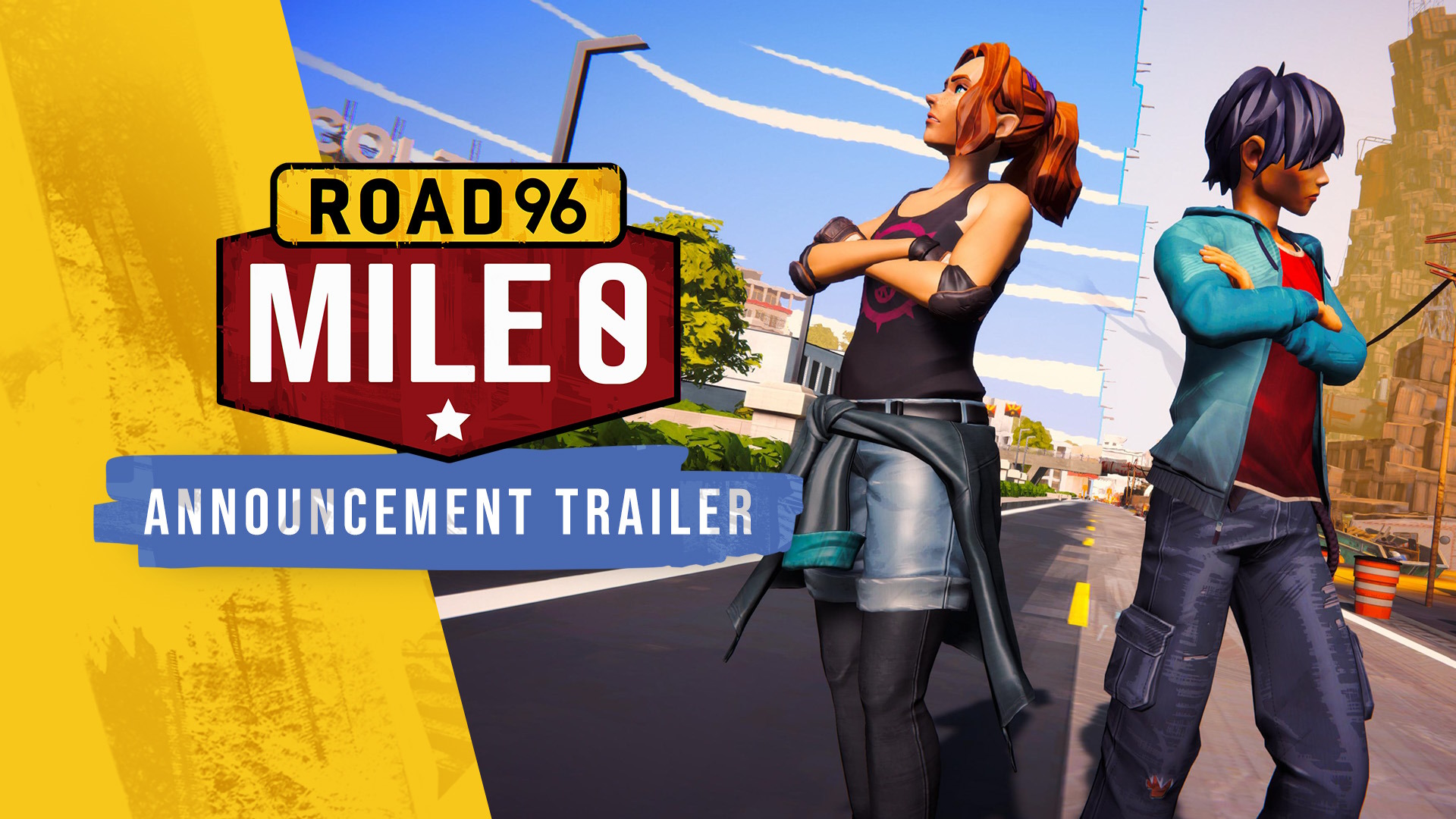 Two Teens, Two Worlds
Former players from Road 96 will remember Zoe, one of the main characters of the game. She comes from the rich side of the city and her father works for President Tyrak´s government as the Minister of Oil.
Born in the dangerous and dark Colton City, Kaito- a character from Lost in Harmony– has moved with his parents to the rich condominium of White Sands in order they´d get a job and escape the city pollution. It's been two years now they live where all the VIPS do and so does Tyrak.
Intrigued by his darkness, Zoe gets closer to Kaito becoming good friends. Spending time with him will lead her to uncover disturbing truths about her country and even her own father. Do you want to find out what made Zoe flee her home? And what really happened in 1986 during the Border Attack? Soon this friendship will be put to the test. How will it impact the fate of their story? Will they remain friends?
In Mile 0, we wanted to show where Zoe is coming from, and why she left her comfortable life. But we didn't make it the conventional way, we went the crazy road, with metaphorical music sequences, where you ride the believes and doubts of Zoe and Kaito. The funny part is that YOU choose how you want them to evolve

Yoan Fanise – CEO of DigixArt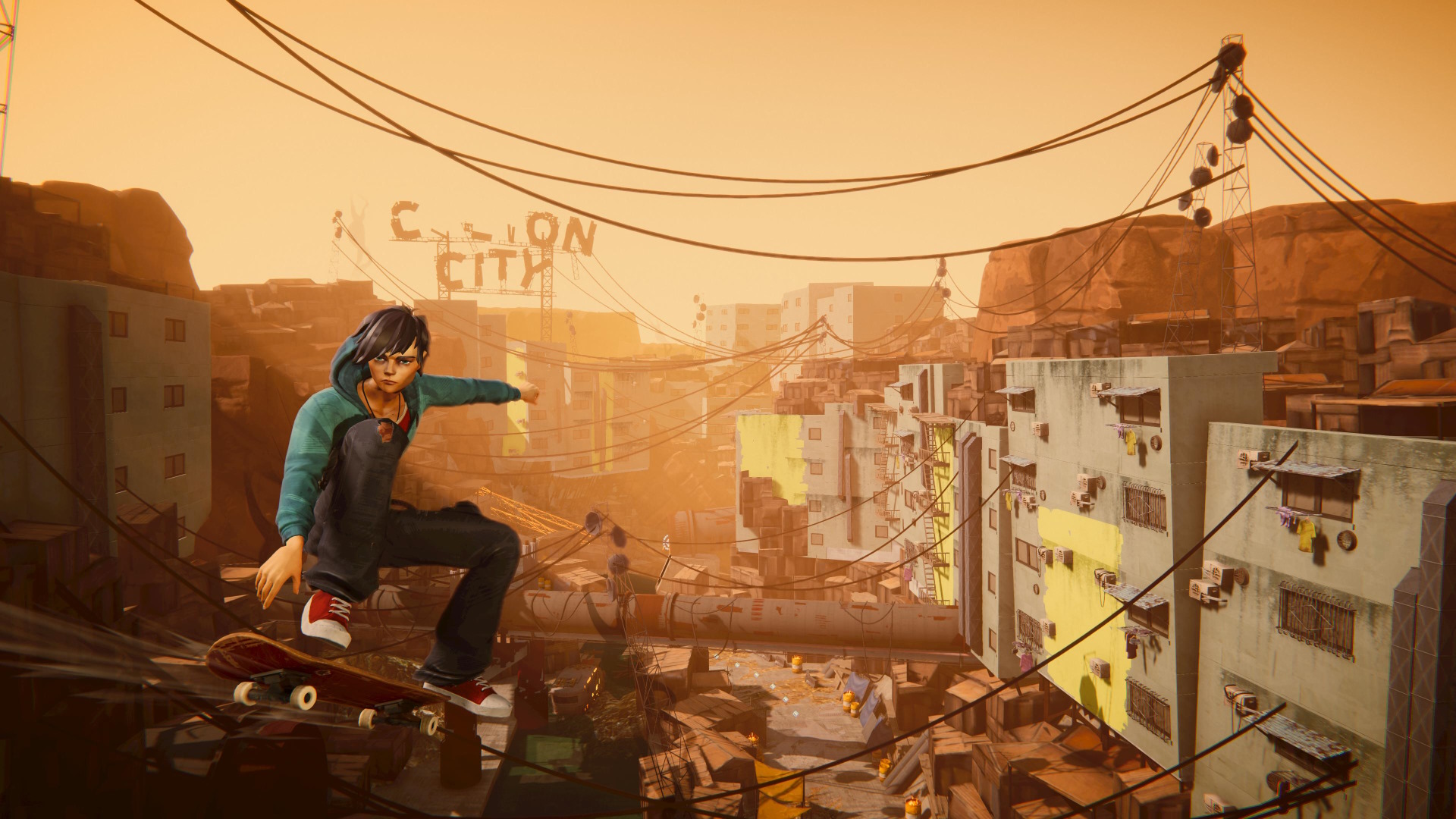 Zoe and Kaito's Inner Worlds
Explore the two characters' inner worlds. Even though the narrative segment is the backbone of Road 96: Mile 0, Zoe and Kaito will skate through psychedelic musical rides. These imaginary trips use a unique mix of rhythm-based gameplay and narrative choices, allowing the players to influence and shape their emotional journey.
The Midnight
The colourful and retro Land Locked Heart from The Midnight, the American synthwave band will be released soon. This is the first single from the Road 96: Mile 0 soundtrack, which reinforces the emotional experience for the players.
"This song is about the paradox of coming home. Even though it's where you were formed and where the evidence of the origin story is all around, there comes a time when it no longer feels like home. Eventually, it feels like a place you must escape from, or be destined to continue in a story that isn't yours. We're excited to see the song come to life in Road 96: Mile 0", The Midnight.
Road 96: Mile 0 is a narrative adventure game with a musical component developed by DigixArt and published by Ravenscourt launching on digital platforms on April 4th.