Trash Sailors, the hand-drawn co-op sailing adventure by developer fluckyMachine and publisher tinyBuild where maritime explorers navigate convoluted waters, sails towards the shores of Nintendo Switch and PlayStation 4 now.
Brave stormy seas to survive the aftermath of a great trash tsunami. Invite up to four players and navigate garbage waters aboard a literal junk ship where only hectic great teamwork will keep sailors alive. Scramble to fish resources out of floating rubbish piles, turning useless objects into fuel and replacement parts.
"Ahoy, mateys! It's our pleasure to invite Nintendo and PlayStation sailors everywhere to join our exploits through a junk-filled ocean."

"We hope Trash Sailors becomes a go-to title bringing as much fun to your family and friends as it did to ours–hopefully with a lot less fights!"

Piotr Karski – fluckyMachine co-founder, game designer, and programmer
Rummage through waters infested with arctic pirates, swamp crocodiles, robot-sharks, and a gigantic Trashken trying to eat the crew alive. Coordinate with sailors to assign them dedicated jobs like trash-fishing, weapon firing, and controlling the helm. Steer the ship away from oncoming boats and buildings, lest ye wish to lie at the bottom of Davy Jones' trashed locker. Discover bounties from collectible pirate maps, unlock new levels, and recover hidden treasure chests to transform trash into gold.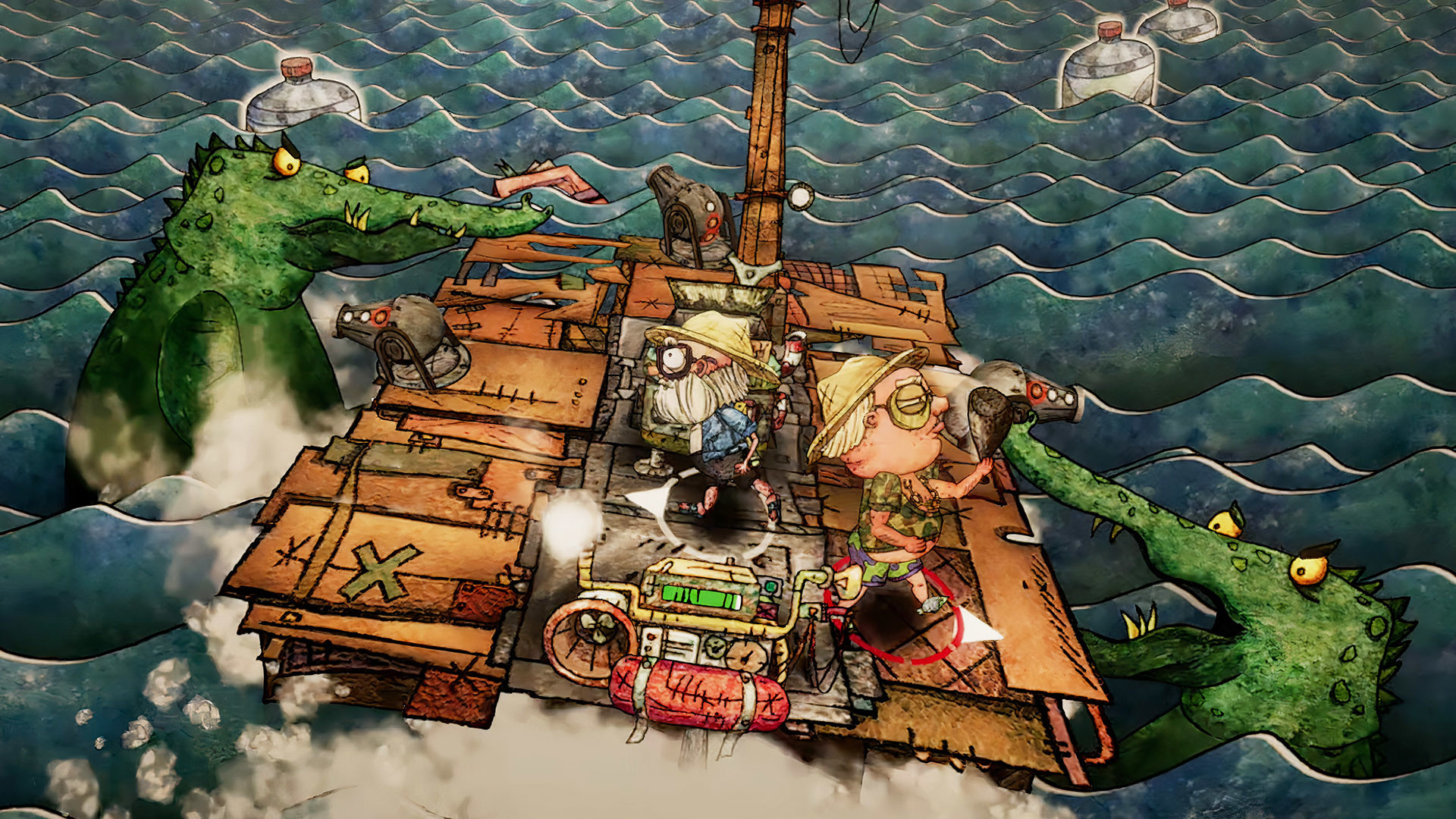 Drowned cities, frozen seas, gloomy swamps, and more lie in wait, barraged by filth and molded into uncharted new territories. Become a group of pirate pioneers who, despite the uncivilized battles for trash and a life-threatening ocean full of murky monsters, set sail and survive long enough to recount their journey among the maritime classics with fellow rubble rousers.