Featuring 10 of Capcom's famous fighting arcade games: Capcom Fighting Collection has been released. Line-up includes Hyper Street Fighter II, Super Gem Fighter MiniMix and Super Puzzle Fighter II Turbo from Street Fighter series, which celebrate its 35th anniversary, and the first title of Darkstalkers series with 5 titles including the Night Warriors and Vampire Savior! In addition, this collection also includes Cyberbots and Red Earth appearing for the first time on PlayStation 4, Xbox One, Nintendo Switch and PC via Steam, total of 10 titles to play!
Furthermore, the Collection also supports online multiplayer with the Museum for over 500 works of art and more than 400 songs, also added Training Mode that allows you to practice at your own pace. Full of convenience and new functions!
Introducing Capcom Fighting Collection
10 of Capcom's Greatest Fighting Classics!
In the CAPCOM greatest fighting classics, there are many titles such as Street Fighter and Darkstalkers series, Cyberbots and Red Earth which is appearing for the first time on home console and PC! Whether it is a player who has played these titles at game center in the past, or a player who wants to start playing CAPCOM battle games from now, definitely don't miss CAPCOM FIGHTING COLLECTION!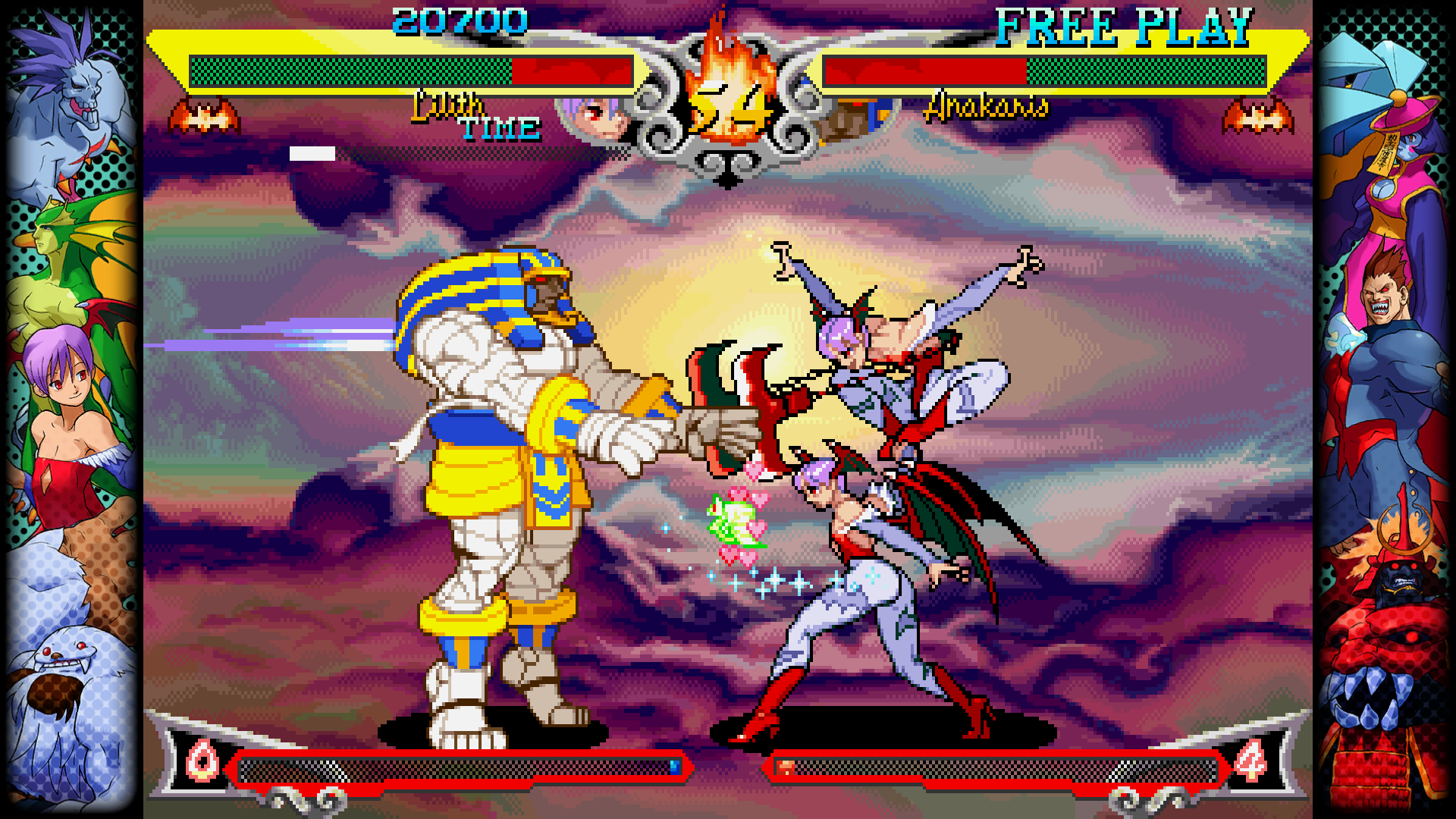 All titles support online play! Added multiple battle modes with different uses
All titles in Capcom Fighting Collection support online play! Including Casual Matches, you can enjoy a friendly match against another player; Ranked Matches, battle other players and gain League Points per game for each victory and the Custom Matches to create a custom lobby for everyone to join in on the action!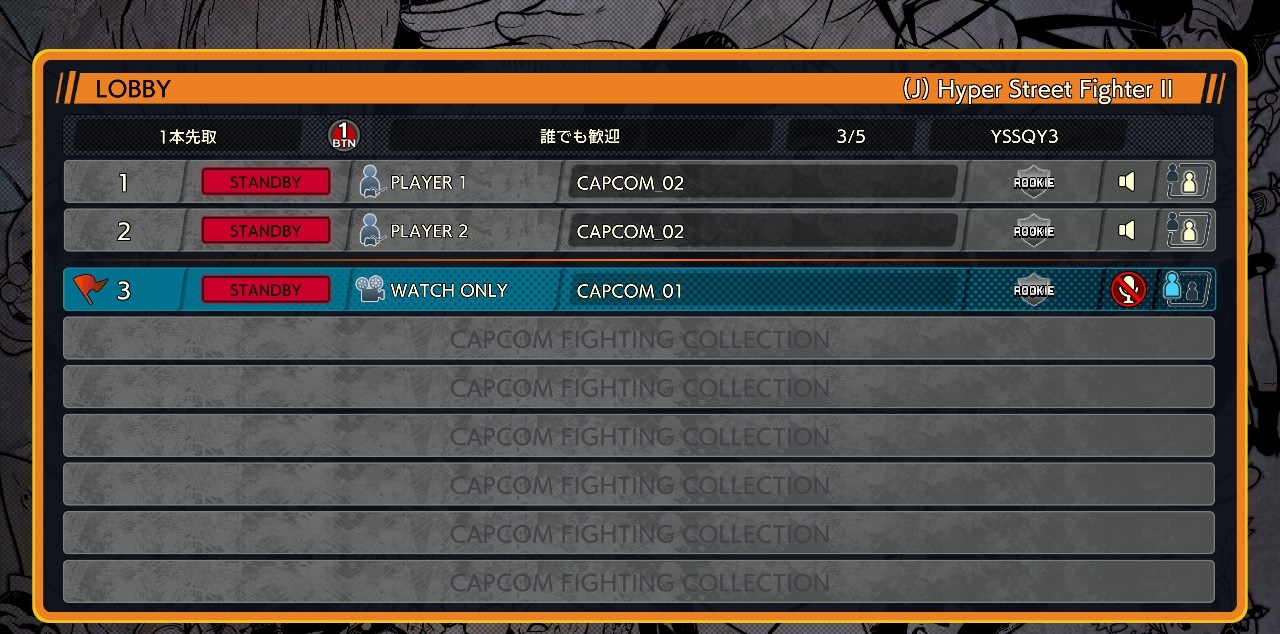 Check out the Museum for over 500 works of art and more than 400 songs!
Fans can dive deeper into these classics and even peek behind the scenes of their creation with the in-game Museum. This gallery features more than 500 works of art, including posters, game instruction card, characters' concept sketches and proposals from the titles. Audiophiles can also rock out to the Music Player, where an expansive library of more than 400 songs await.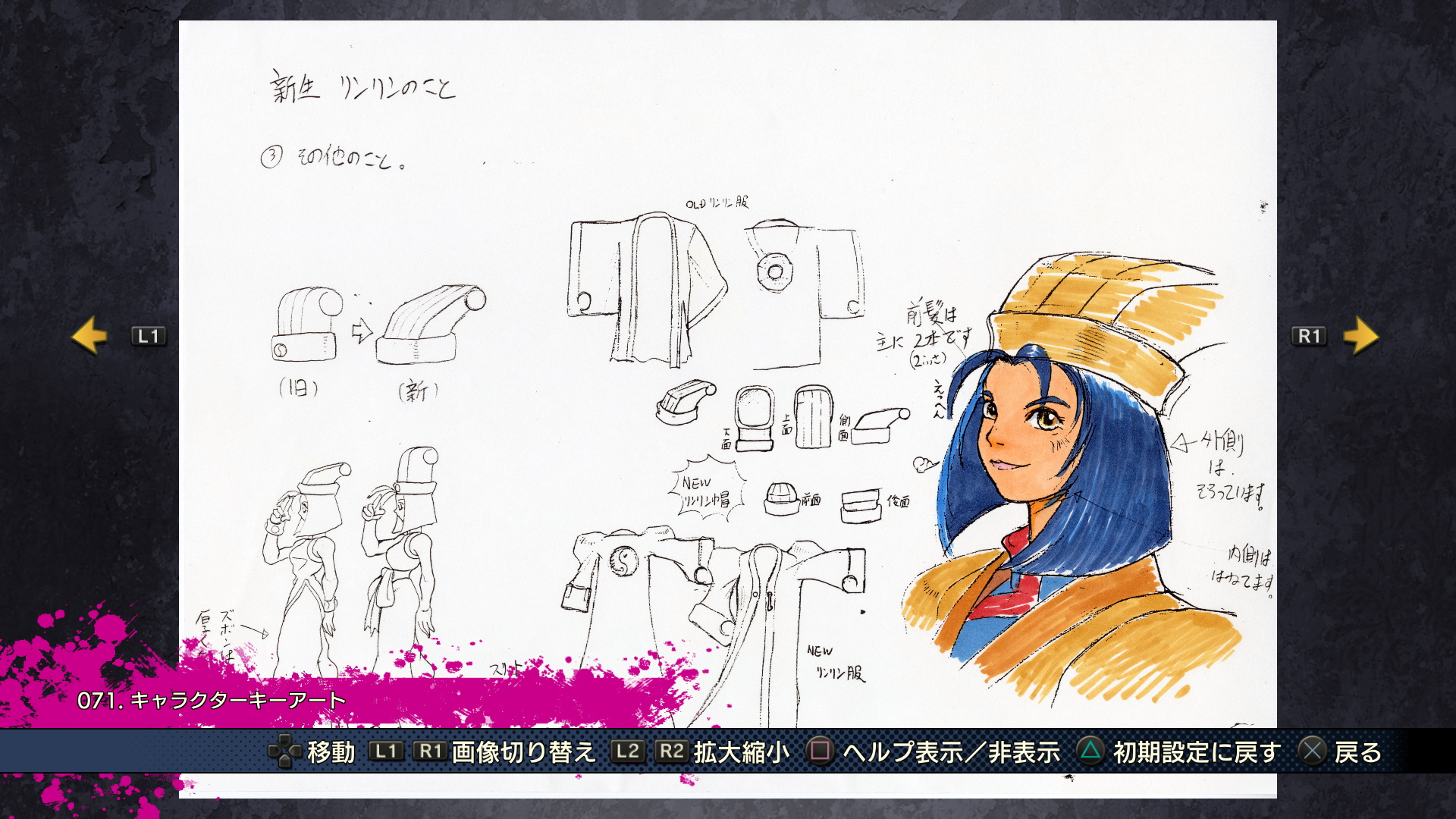 Full of convenience and new functions!
Capcom Fighting Collection also added several handy features that was not presented in the original version, making the battle game more fun! For example, Training Mode that allows you to practice at your own pace; Fighter Awards, encourage players to go for full completion; Display Filters that allows you to change the screen according to your preferences !
This slideshow requires JavaScript.
In addition to the above features, the Collection also includes additional settings to improve your at-home experience, such as performing a quick save at any time and freely setting the freely customizable difficulty for each game! Enjoy Capcom Fighting Collection with all these brand-new features!
2022 marks the 35th anniversary of Street Fighter! Street Fighter 35th anniversary official website released!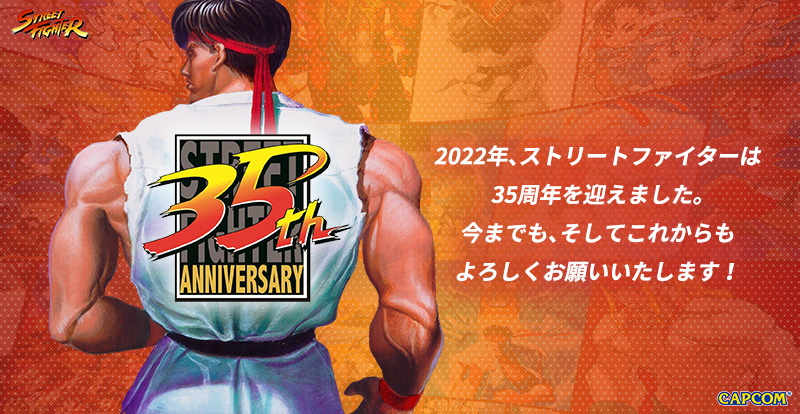 Street Fighter was born as the first title of a battle game series and has been played by players all over the world. So far, in addition to games, it also presented different ways to everyone through various forms such as merchandise, videos, e-Sports, and cooperation with other brands.
The official website for the 35th anniversary of the Street Fighter series has released! Apart from the messages from related parties, illustrations drawn to commemorate the 35th anniversary, the development history of Street Fighter, latest events and product information are also released. The messages and illustrations will be updated regularly, don't miss it!